Each and every day new mobile games are hitting the App Store, and so each week we put together a big old list of all the best new releases of the past seven days. Back in the day the App Store would showcase the same games for a week, and then refresh those features each Thursday. Because of that developers got into the habit of releasing their games throughout Wednesday or very early Thursday in order to hopefully get one of those coveted features spots. Nowadays the App Store refreshes constantly, so the need for everyone to release all on the same day has diminished. Still, we've kept our weekly Wednesday night format as for years that's the time people knew to check TouchArcade for the list of new games. And so without further ado please check out the full list of this week's new games below, and let us know in the comments section which games you'll be picking up!
---
Car Quest ($4.99)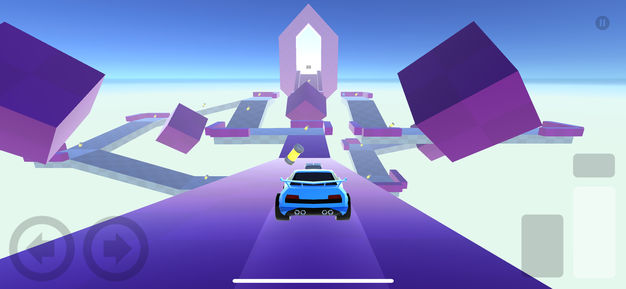 iTunes Description
Buckle-up for an epic road trip through a colorful world of puzzles and adventure. Use driving skills and puzzle solving abilities to find missing artifacts and piece together the broken world of Blocktaria.

DRIVE everywhere: it's like your favorite kart racing and platforming puzzle adventure game all wrapped up into one.
Forum Thread: Car Quest (by Ezone.com)
---
Cat Condo 2 (Free)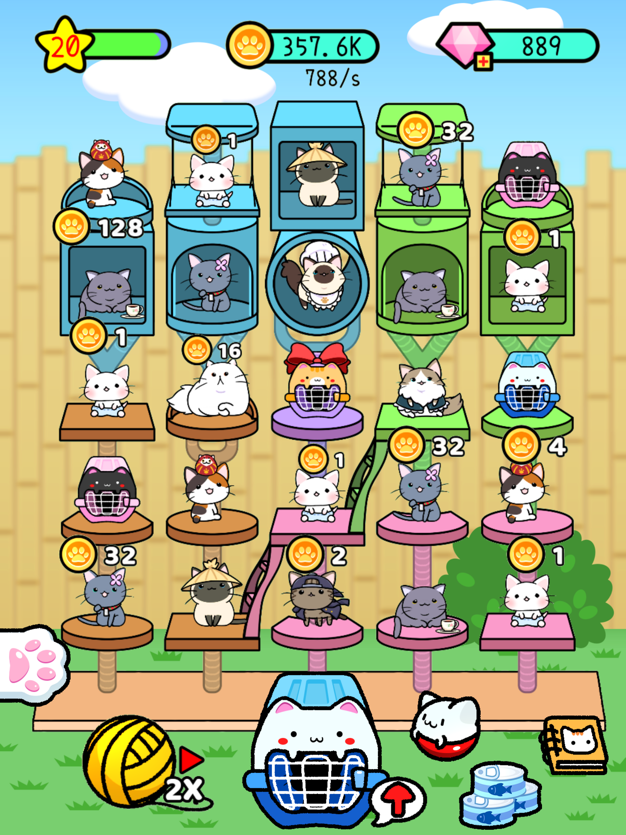 iTunes Description
Welcome to Cat Condo 2! The cat-tastic sequel is finally here! Double the fun!

Start by merging your kittens into adorable cute furry felines. Then grow your cat tree into a massive cat tower.

Collect tons of awesome items and parts for your cats including hats, bells, accessories and more. Cuteness guaranteed!
Forum Thread: Cat Condo 2 (by Zepni Ltd.)
---
Chess Rush (Free)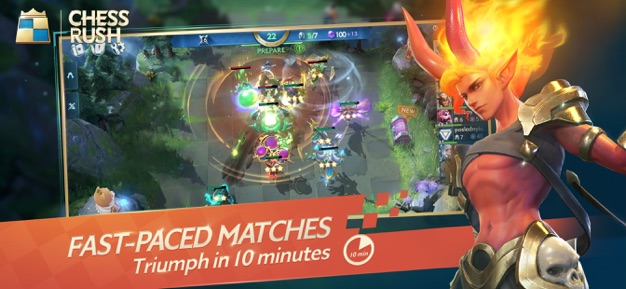 iTunes Description
Chess Rush is the best strategy battler for mobile. A turn-based strategy game that comes with innovative 10 minutes matches and classic gameplay.
Strategy is key, but luck also plays a role! Create your elite formation from a roster of 50+ heroes and compete against 7 other players to become the King of the Board!
Time to make your winning move!
Forum Thread: Chess Rush (by Tencent Games)
---
Conquest of Empires (Free)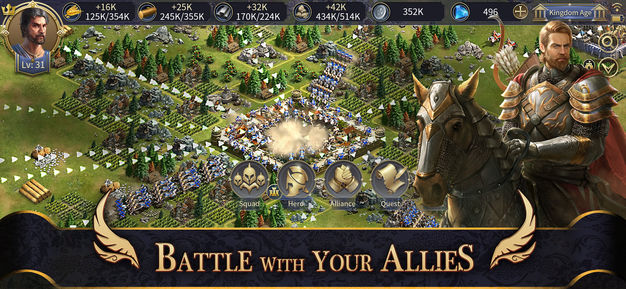 iTunes Description
Start your kingdom now from this summer! Welcome and experience the authentic war in Conquest of Empires. Achieve world hegemony while making alliance and enemies along the way. Get prepared to crushing mountains, leveling forests and taming seas!
Forum Thread: Conquest of Empires (by Snail Games)
---
First Hero (Free)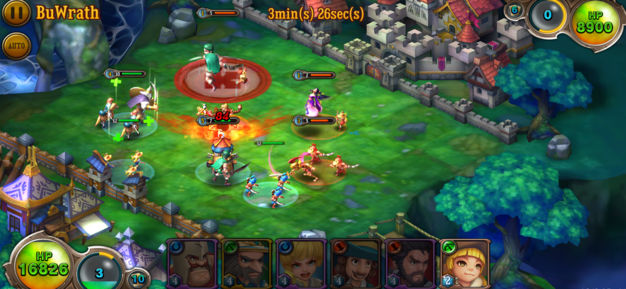 iTunes Description
Join a group of legendary heroes from history to test your skills in dynamic and strategic battles!
Utilize the unique skills each hero brings to the fight! Use your skills and wits to win battles! Expand your legacy!

Meet players from around the world to form alliances, enjoy chats, and fight battles!
Forum Thread: FIRST HERO (by Webzen)
---
THE GAME OF LIFE Vacations ($1.99)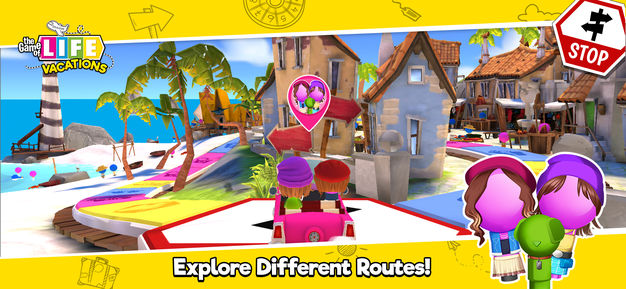 iTunes Description
Pack your bags and whisk away your family and friends on a magical adventure in THE GAME OF LIFE Vacations! Get ready to explore the first digital-only spin-off of the beloved Hasbro board game, completely ad-free for safe and family-friendly board game fun!
Forum Thread: THE GAME OF LIFE Vacations (by Marmalade Game Studio)
---
LEGO Tower (Free)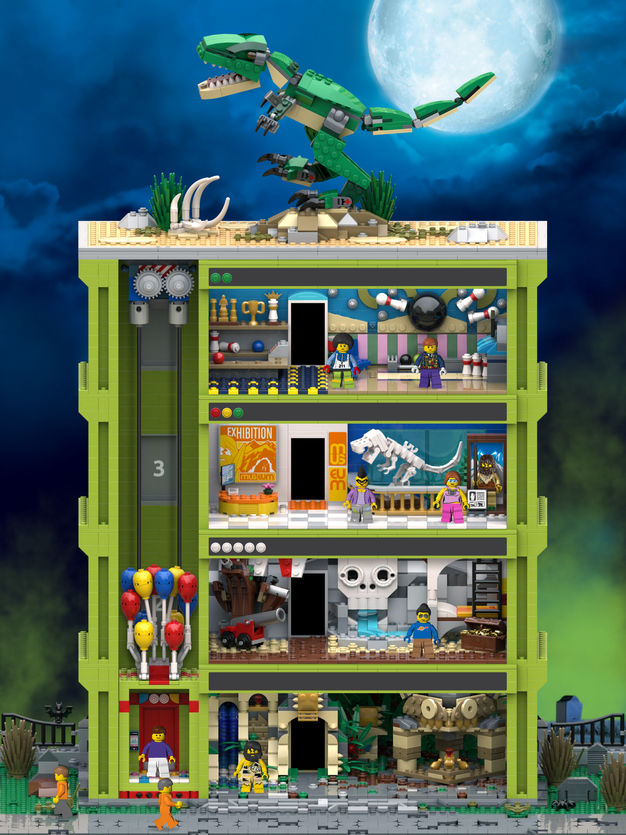 iTunes Description
Build and operate your own LEGOⓇ Tower! Construct a wide range of apartments and businesses for your Minifigure residents to live, work and play in. Visit your friends' towers and trade items to help them build. Collect hundreds of unique Minifigure pieces and discover hidden characters. Build your dream LEGOⓇ Tower to new heights, the sky's the limit!
Forum Thread: LEGO® Tower (by NimbleBit LLC)
---
Marshmello Music Dance (Free)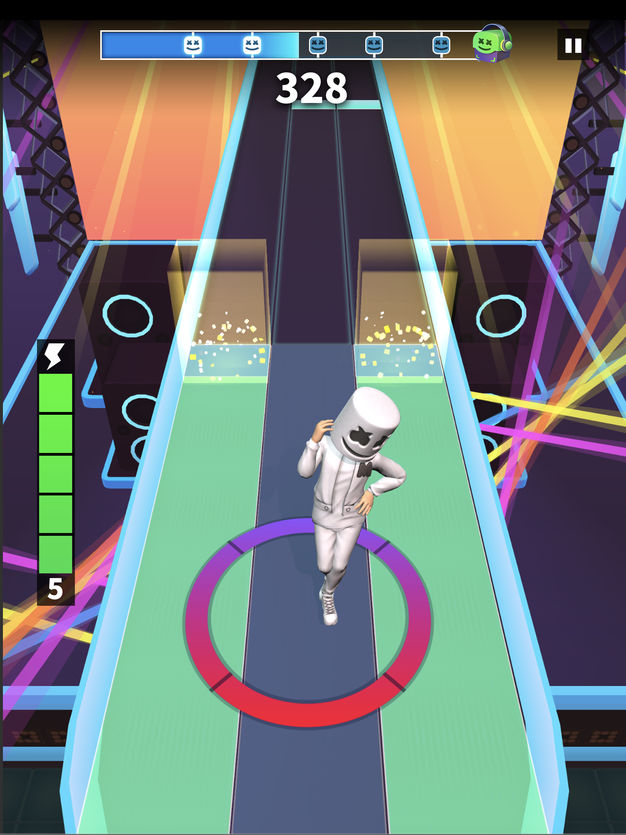 iTunes Description
Play the Official Marshmello Game now!

Listen to Marshmello's new Joytime III album for 24 hours before it's out in stores!

EDM, Rap, Hip Hop, Rock, Electronic– you can play all of Marshmello's hit songs in one game, and we'll release new songs and characters every week!
Forum Thread: Marshmello Music Dance (by Gamejam Co.)
---
Pandamonium! (Free)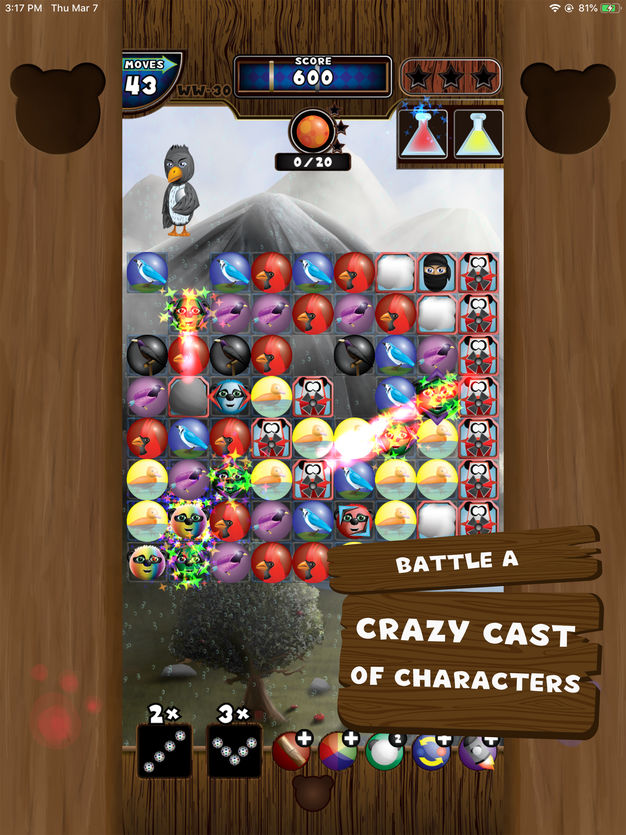 iTunes Description
After an unexpected snowball to the back of the head, Aaron (the boy) wakes up in Empyrea and meets Pete (the panda), the kingdom's magical games-master. With Empyrea in chaos, Pete recruits Aaron to help him get back his lost magic.

Aaron agrees to help Pete out in exchange for a magical ticket back home, but will putting Pete in charge really make Empyrea great again? Join Pete the Panda and Aaron in Pandamonium!, a new and unique puzzle adventure with an endless variety of game modes and challenges.
Forum Thread: Pandamonium! (by Create Neptune)
---
Pizza Overload (Free)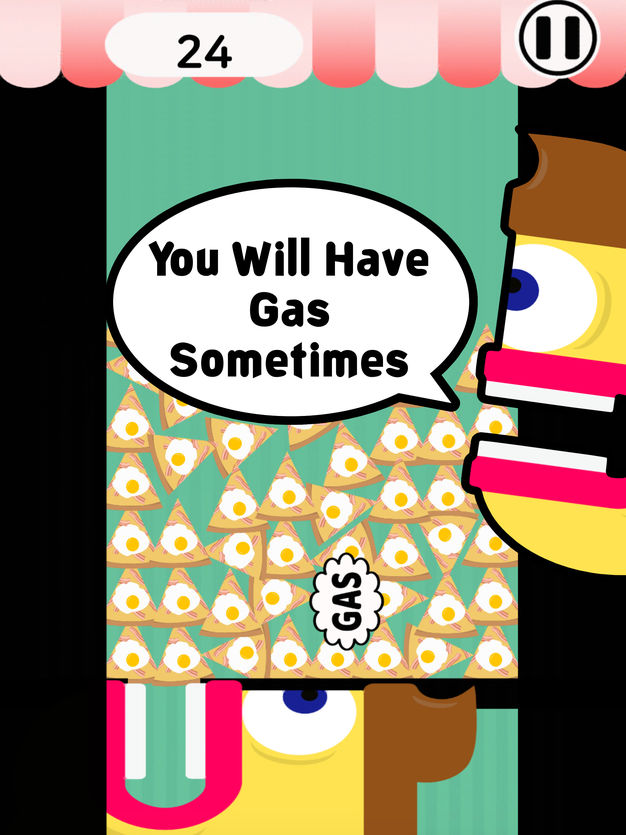 iTunes Description
Who loves Pizza? How many slices can you eat? Pizza Overload was made for people that like to over indulge in pizza, but don't want the calories.

Pizza Overload is a one finger side game that you try and consume the most amount pizza before the screen fills up. Move from side to side to make the pizza slices fall into your mouth. The pizza slices come down faster and faster, of course you can't eat that fast. So every now and then you will see some gas, and if you swallow it, you will burp like no other person can and destroy all the pizza slices in the way.
Forum Thread: Pizza Overload (by Radiobush)
---
ROOMS: The Toymaker's Mansion ($2.99)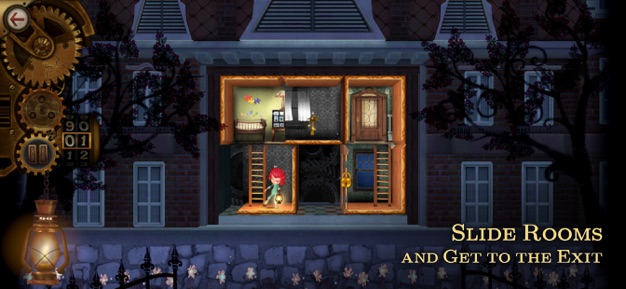 iTunes Description
«ROOMS: The Toymaker's Mansion» is a unique puzzle game inspired by sliding puzzle and platformer games. In a twisted mansion made of rooms that slide like puzzle pieces, the player should find a way to the exit by moving rooms and using what's inside them. As the player explores the mansion, various gadgets are introduced and make the puzzles more tricky and challenging.
Forum Thread: ROOMS: The Toymaker's Mansion (by Jonghwa Kim)
---
She and the Light Bearer ($4.99)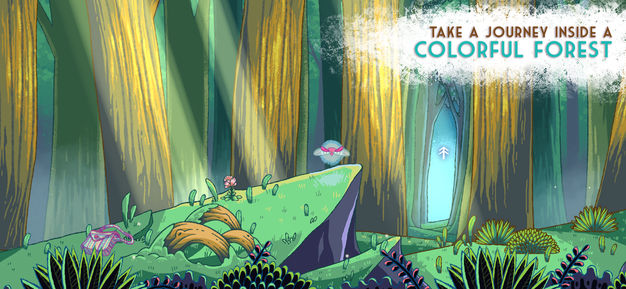 iTunes Description
Follow the Journey of the Little Firefly to seek The Mother deep inside the heart of the unknown forest! Though, this journey won't be easy for such a bug. The Little Firefly has to earn the forest trust and prove their worth by solving riddles, challenges, and puzzles.
Deeper into the forest, Our Little Firefly will learn the sacrifice of the forest, the horror of the Devourers, and the secret to awaken Mother.
Forum Thread: She and The Light Bearer (by TOGE INTERACTIVE, PT)
---
Tell Word ($0.99)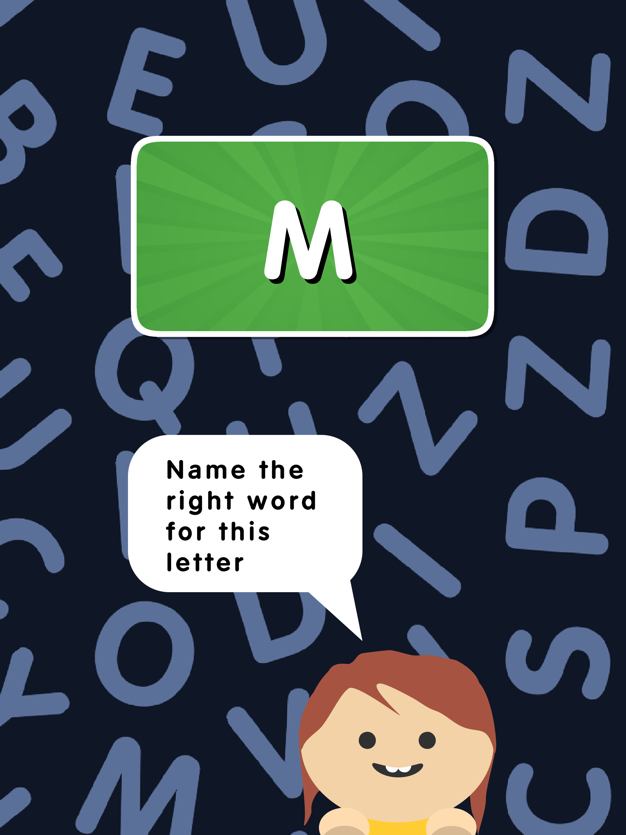 iTunes Description
Meet "Tell Word"! This is a new card game with simple rules that will appeal to children and adults. The aim of the game is to find an appropriate words before the rest players did it. Hurry up, call your friends and dive into the fun atmosphere of the game!

More about the game
The game consists of the Task cards and the Letter cards. First the task is selected, then the letter is opened. Players try to find an appropriate word to the current task, and the one who first say the word gets a winning score. At the end of the game the player with the most points wins.
Forum Thread: Tell Word (by 17Studio)
---
Total Party Kill (Free)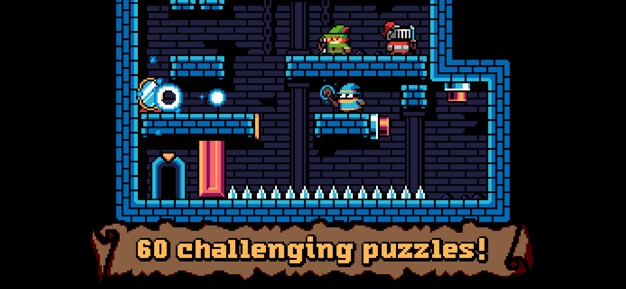 iTunes Description
Your party enters a deep and dark dungeon… but the only way forward is creative use of friendly fire!

Control 3 different heroes and use their unique abilities to solve mind-bending puzzles by sacrificing your teammates! Throw heroes as the Knight, freeze them into ice blocks with the Mage, or pin them on walls and use them as platforms as the Ranger. As long as one hero survives to the goal, you win the level!
Forum Thread: Total Party Kill (by Jussi Simpanen)
---
Turbo Mixtape (Free)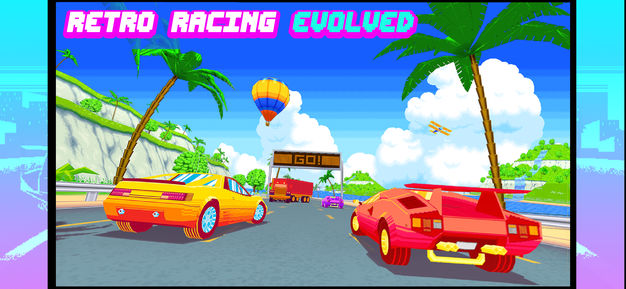 iTunes Description
Ride cars and motorbikes and feel an unmatched sense of speed in an always changing world rendered in beautiful 3D pixelart vaporwave aesthethics accompanied by a blood pumping soundtrack, with procedurally generated tracks in 14 different environments. Master the art of drifting to conquer dangerous roads, Choose from a cast of different drivers, customize your car with upgrades and boosters to defeat your rivals and make it to the goal in the 1st place.
Forum Thread: Turbo Mixtape (by Comercial Bekho Team Game Development)
---
Unbroken Soul ($3.99)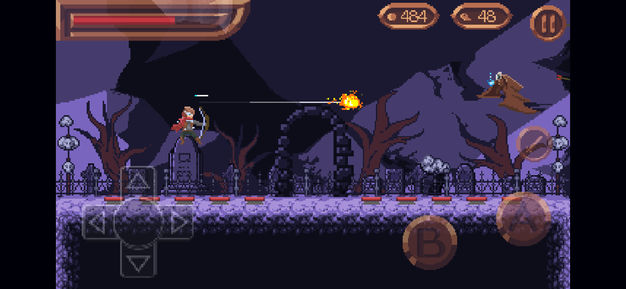 iTunes Description
Unbroken Soul is a retro style action platformer game. Run, jump and slash your way through the huge world of Alaron!

The evil necromancer Elaniof has terrific plans for humanity… Tyrion, the king of Alaron is their last hope!
Defeat countless enemies, region guardians and finish Elaniof in an epic adventure to save humanity from their terrible fate.
Forum Thread: Unbroken Soul (by CHORRUS GAMES)
---
Werepigs in Space (Free)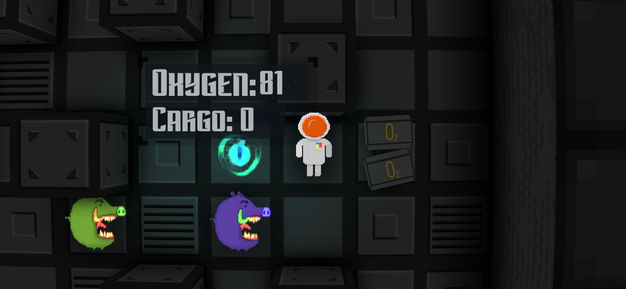 iTunes Description
You are one of the few who have been selected and deemed capable of this space exploration mission! After your spaceship collides with the werepigs, you must explore endless rooms of mystery! Are you up to the challenge in this exciting new space survival game filled with turn based strategy? This turn based strategy roguelike game will keep you coming back for more space exploration.
Forum Thread: Werepigs in Space (by Cole Chittim)
---
Worse Than Death ($3.99)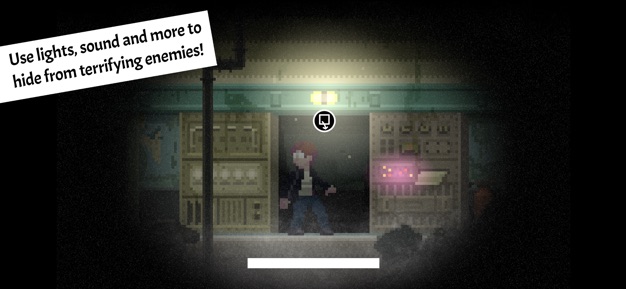 iTunes Description
WORSE THAN DEATH is a scary, emotional thriller about a high school reunion that goes horribly wrong. As Holly runs for her life, desperate to rescue her best friend Flynn from a terrible force that's hunting them both, she must survive unexpected truths about her home town, her friends, and even herself.
Forum Thread: Worse than death (from Benjamin Rivers)
---
WrldCraft (Free)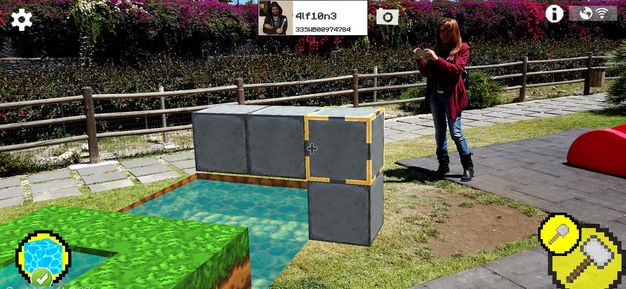 iTunes Description
WrldCraft is the first, huge, massively multiplayer, full scale augmented reality, geolocated, persistent, voxel based, cloud based, sandbox and exploration game with RPG elements taken form the glorious 8bit tradition.

Get ready to cover the entire world with blocks. Ready your pickaxe, put good shoes and sharpen your sword because the adventure starts with a global massive gold rush!
Forum Thread: WrldCraft (by runningpixel)
---