Each and every day new mobile games are hitting the App Store, and so each week we put together a big old list of all the best new releases of the past seven days. Back in the day the App Store would showcase the same games for a week, and then refresh those features each Thursday. Because of that developers got into the habit of releasing their games throughout Wednesday or very early Thursday in order to hopefully get one of those coveted features spots. Nowadays the App Store refreshes constantly, so the need for everyone to release all on the same day has diminished. Still, we've kept our weekly Wednesday night format as for years that's the time people knew to check TouchArcade for the list of new games. And so without further ado please check out the full list of this week's new games below, and let us know in the comments section which games you'll be picking up!
---
Aim Llama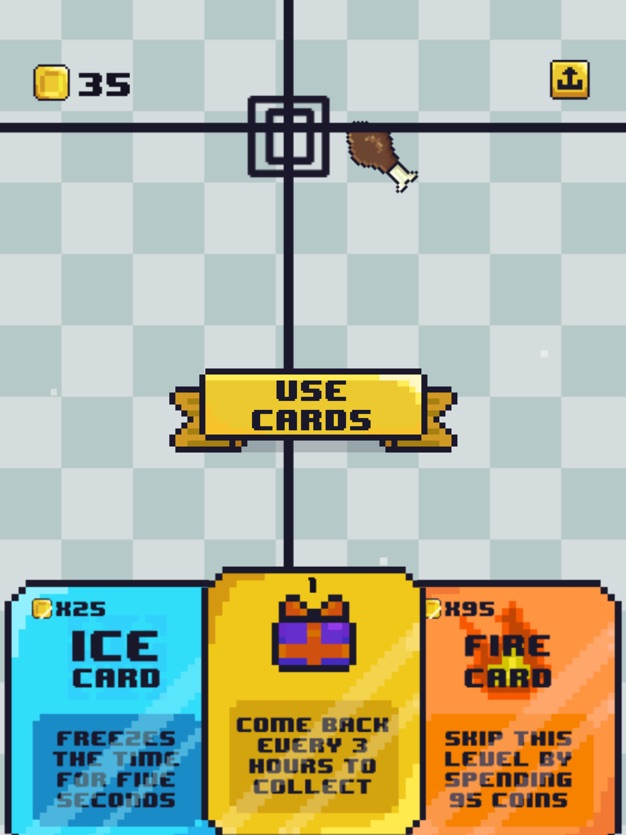 iTunes Description
Aim llama is all about precision. Ready your sniper and start testing your skills by successfully targeting various objects. Collect coins & use the right cards to complete challenging levels. Become the ultimate sniper and conquer the leaderboard!
Forum Thread: Aim Llama (by Crevasse)
---
Brazen Fruit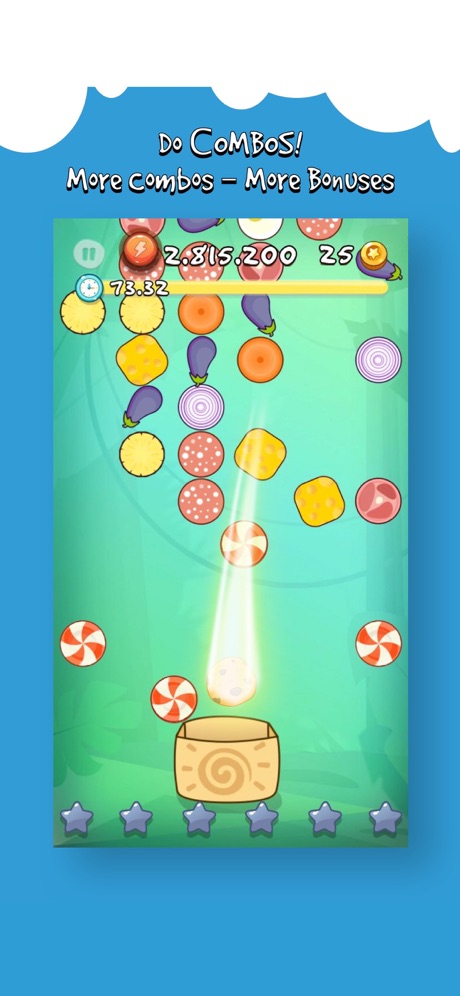 iTunes Description
Let's go Brazen Fruit! Make combos by combining colorful fruits!

Start playing Brazen Fruit

This unique game is one of the most interesting mobile games of all time!

Match Fruits in this combo arcade game to progress to the next level.
Forum Thread: Brazen Fruit (by Brazen Games Studio)
---
Call Me Phrasy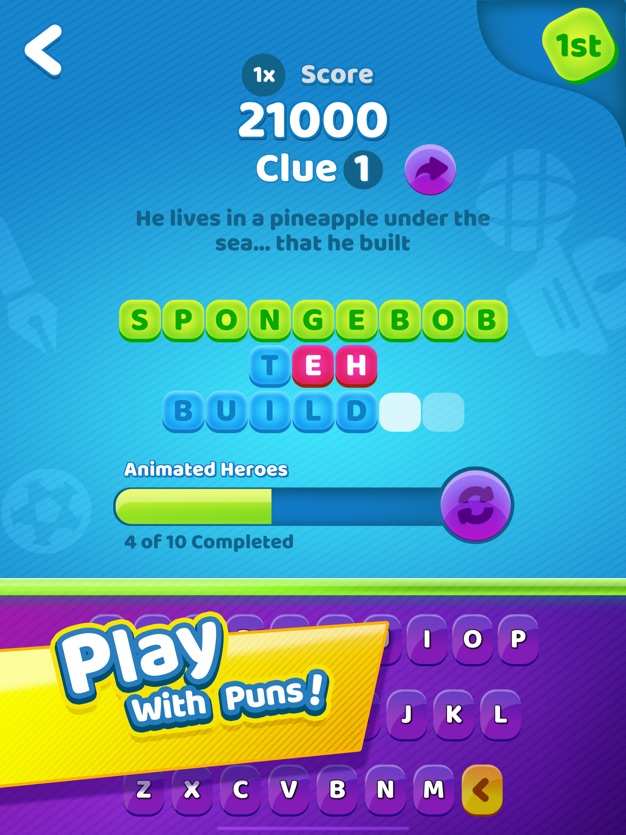 iTunes Description
Prove you're the pun master in a game that is literally a play on words.

Call Me Phrasy! is a new word game where players read funny clues to solve pun puzzles. Get the first 50 pun puzzles FREE today!
Forum Thread: Call Me Phrasy! (by Ker-Chunk Games/Drowning Monkeys)
---
Daggerhood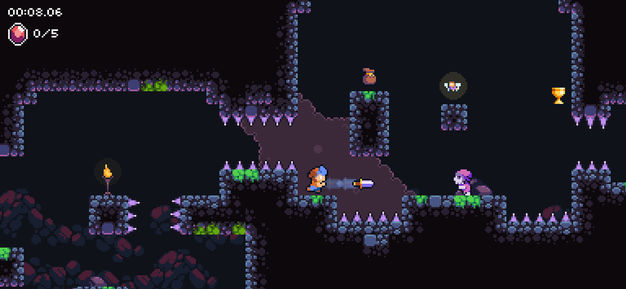 iTunes Description
How it works:
Throw your dagger, wait for it to get to the perfect spot, then tap again to teleport!

Every man should have a skill and for Vincent S. Daggerhood, that skill was thieving. Quick with his hands, there was no loot he couldn't plunder and no treasure chest he couldn't escape with. For Daggerhood, life was good, until come that fateful day he was finally caught and in the name of justice, to pay for his crimes, he was cast into the forsaken caverns.

But this is not the end of Daggerhood's story, for this is the beginning. Filled with the desire for freedom and a craving for retribution, Daggerhood has set his sights on stealing the King's gold and armed with a dagger he can throw and reclaim by teleporting to its current position, across 100 levels, he's going to need your help!

Will you answer his call?
Forum Thread: Daggerhood (by Crescent Moon Games)
---
DT Cafe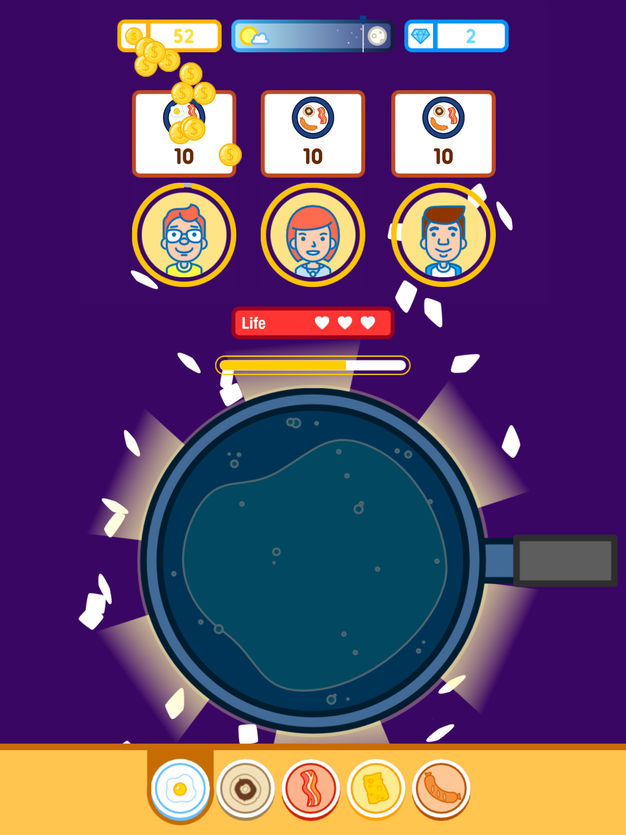 iTunes Description
Ever dreamt of working in a hipster cafe crafting some delicious food or beverages? Join DT Cafe where the player's target is to take care of all the demanding customers on their orders. Each food or beverages has its own mixture of ingredients so make sure you know which line to hit to get the perfect shot!

Keep your customers happy by serving their orders as fast as possible while you can also unlock new items and make the cafe looks better. Time to roll your sleeves up and get busy!
Forum Thread: DT Cafe (by Beuniq Games)
---
Dumb Ways to Draw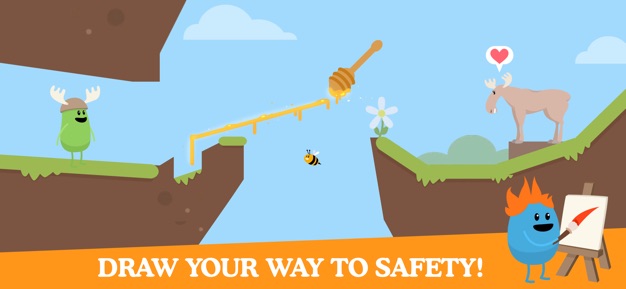 iTunes Description
Draw lines with your pencil and save the beans with your sketch!

Dumb Ways to Draw is a drawing puzzle game from the world of Dumb Ways To Die! Full of your favourite Beans but not in the way you remember!

A whole new adventure to experience! Once again the clumsy Beans need your help but this time you'll DRAW the Beans to safety!

Nothing like you've seen before! Brand new game! Brand new levels! Brand new Beans!
Forum Thread: Dumb Ways To Draw (by Metro Trains Melbourne)
---
Flappy Fighter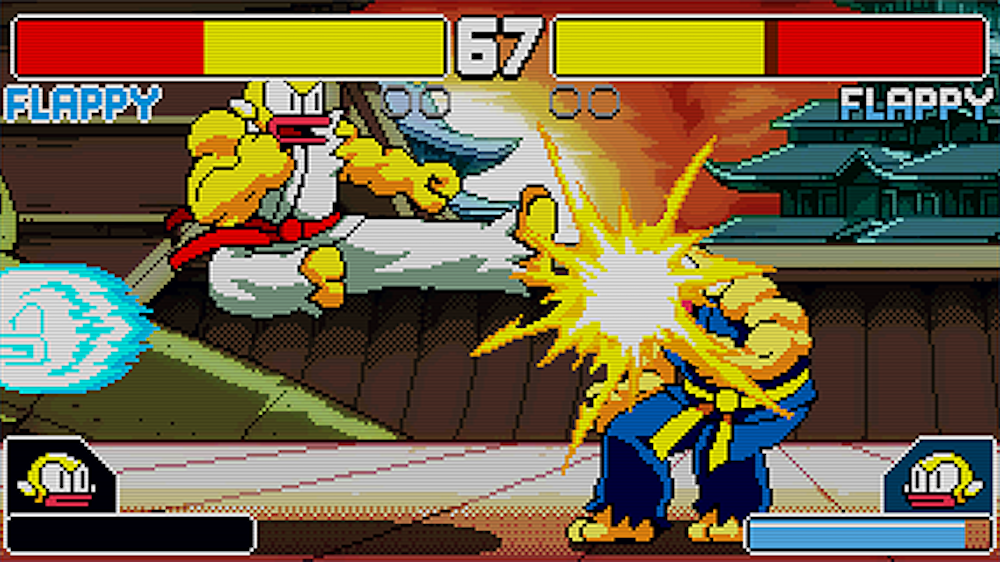 iTunes Description
HEY FIGHTING GAME FANS!… Are you tired of downloading giant sized files that use up all available space on your phone just to enjoy a little fighting game action?
Needlessly long booting times and annoying loading in between matches?
Unable to play offline?
Missing moves on virtual D-pads that just don't work?
Frustrating delay between your button press and your Fighter's move?
Fighters that are small and spindly?
Sound effects that are more suitable to pillow fighting than Street fighting?

FLAPPY FIGHTER HAS ARRIVED TO END ALL OF THIS! A REVOLUTION in fighting games on iOS has begun!
Forum Thread: Flappy Fighter (by AAPCOM)
---
Galactic Rex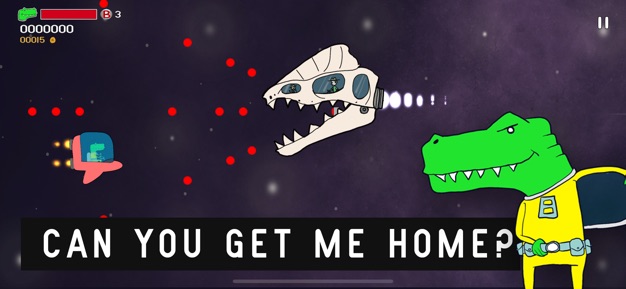 iTunes Description
A prehistoric space adventure like no other! Take the controls of Galactic Rex as he tries to make it back home and escape the petty scientists and evil astronauts that will do anything they can to stop him.

History has taught us dinosaurs went extinct – but that's just what paleontologists and scientists want you to believe! Help Galactic Rex and his Dinonaut friends get back to safety.
Forum Thread: Galactic Rex (by Variety Show Studios LLC)
---
Galaxy Hero H2H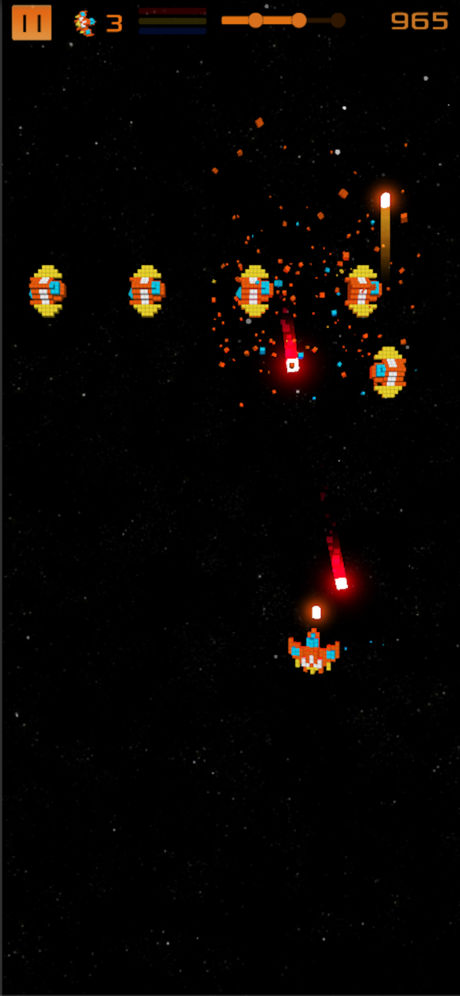 iTunes Description
This retro space shooter lets you battle head to head to find out who is the greatest Galaxy Hero!

Challenge people around the world with Skillz, a competition platform complete with leaderboards, trophies, cash or virtual currency prizes, and an amazing loyalty program that rewards you just for playing! Skillz: eSports for Everyone
Forum Thread: Galaxy Hero H2H (by sumiguchi)
---
Gamma Blues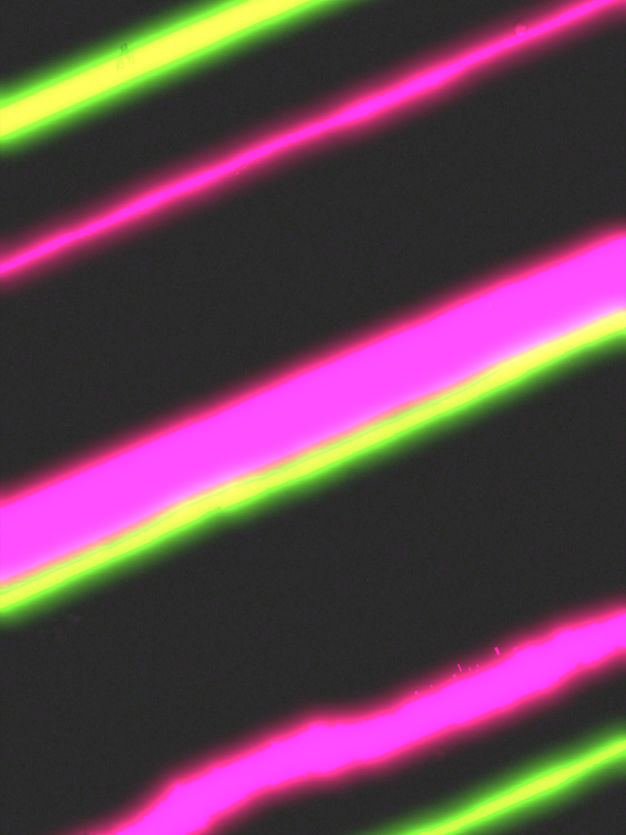 iTunes Description
CATCH your own color!
AVOID the other!

Gamma Blues is a minimal action game with novel gameplay, drawn-on-film animation style and a rock & roll attitude.

You'll need focus, devotion and timing to defeat everything that comes your way!
Or in other words: crimson eats crimson, neon eats neon, just like in real life.
Forum Thread: Gamma Blues (by Navel)
---
Hip Hop Runner 3D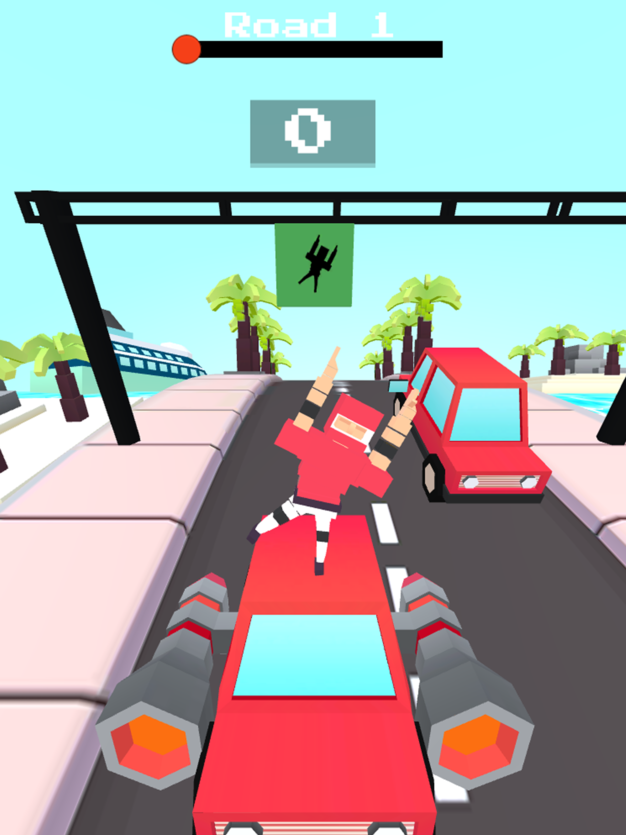 iTunes Description
Could you reach the sea?
Hiphop Runner 3D is a free mobile game which combines the famous selfie posture on social media with the racing game. Let's have a race now to enjoy the dance show of end game – Hiphop Runner 3D!
Make sure to fit in the hole with the right posture in a given time and earn point. The more points you get, the more colorful costumes you can exchange.
Forum Thread: Hip Hop Runner 3D (by Smart Game Studio)
---
John On Fire: Top Down Shooter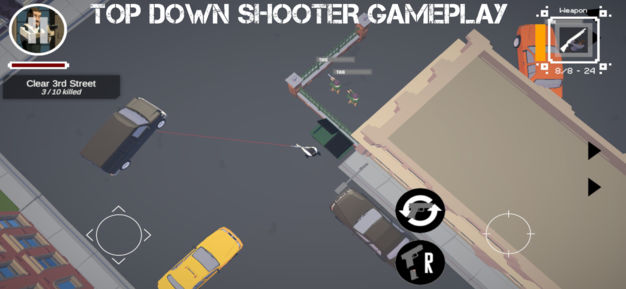 iTunes Description
Follow John as he shoots his way through the streets and gang territory. John will battle through 40+ story missions, 20+ side missions (Death match, Reach a goal, destroy a target, assassinate a target, survive, etc). John will face an army of gangsters in modern combat.
Forum Thread: John On Fire: Top Down Shooter (by Emil Stewart)
---
Jumpgrid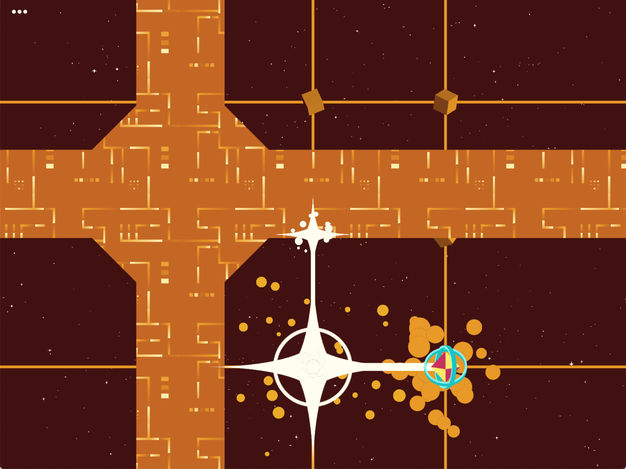 iTunes Description
Survive an ever-moving cosmic obstacle course by deftly teleporting between nodes on the "jump-grid". Success requires only a few seconds of precision finger ballet, but touch any of the pulsing hazards and the level instantly resets, ready for you to try again, and again, and again… This is a game about honing your muscle memory until you learn to dance with your fingers!
Forum Thread: Jumpgrid (by Ian MacLarty)
---
Labyrinth of the Witch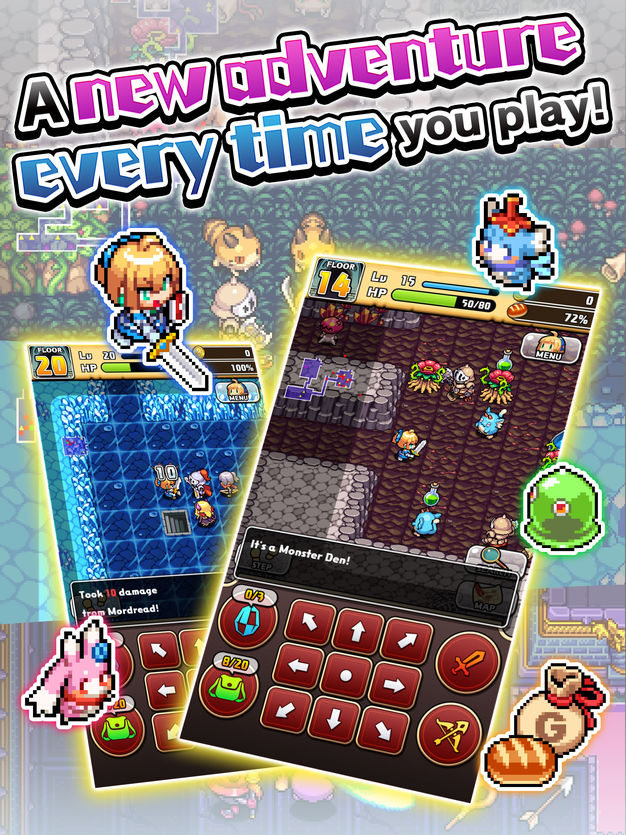 iTunes Description
A simple dungeon exploration RPG that anyone can play!
Strategically use a multitude of items to tackle ever-changing dungeons.
A Rogue-like for Anyone and Everyone
This simple, easy-to-play dungeon exploration RPG is free of difficult game mechanics.
Easily play anywhere on your smart phone. Pick up from where you left off at any time with the auto-save feature.
Forum Thread: Labyrinth of the Witch (by Orange Cube Inc.)
---
Line-3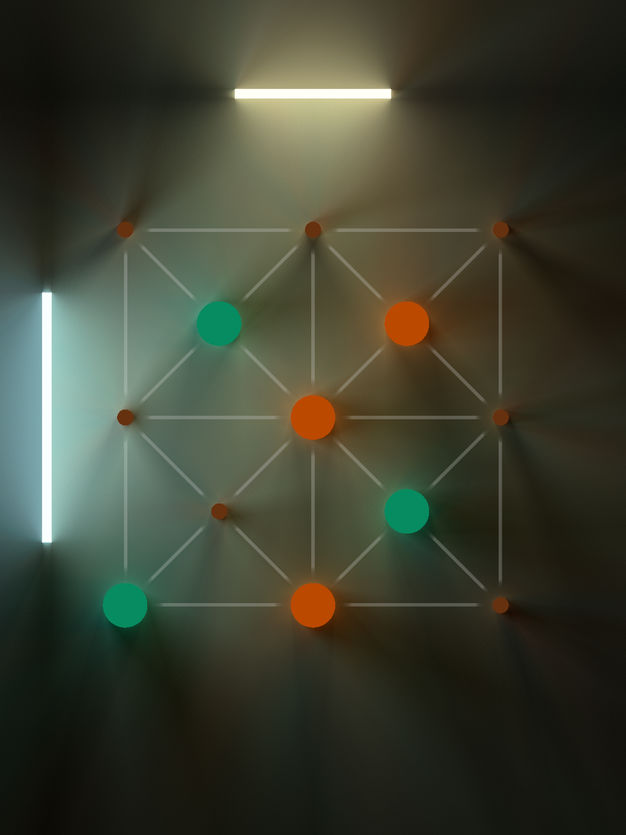 iTunes Description
Line-3 is a futuristic take on Picaria, a traditional board game of Native American cultures. The goal is to get three in a row, as in Tic-Tac-Toe, but Picaria offers more variety and tactical depth. The rules are simple:

1. Drop Phase: Tap to place your 3 stones on any of the highlighted pins
2. Move Phase: Slide your stones to a free pin to form a line of three

Line-3 packs Picaria's mechanics into an exciting high-score based game with varying AI difficulty over 15 rounds, and a stunning visual presentation.
Forum Thread: Line-3 (by Nicolas Schulz)
---
Magnibox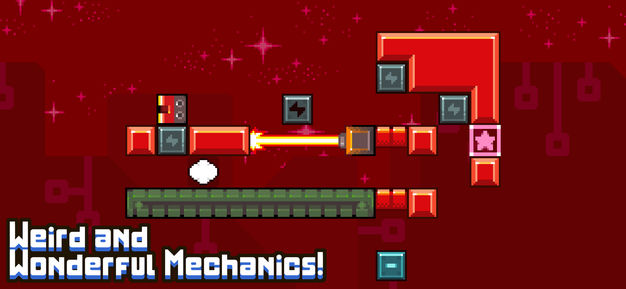 iTunes Description
Magnibox is a colourful and challenging puzzle game about a magnet that's also a box. Hand-crafted for your brain to enjoy!

– 160 challenging puzzles!
– 22+ weird and wonderful mechanics to play with!
– Colourful pixel-art graphics!
– Funky tunes to help you solve problems!
– Unlock all levels from the start – play at your own pace!
Forum Thread: Magnibox (by Joseph Gribbin)
---
Maru Slide Puzzle Extend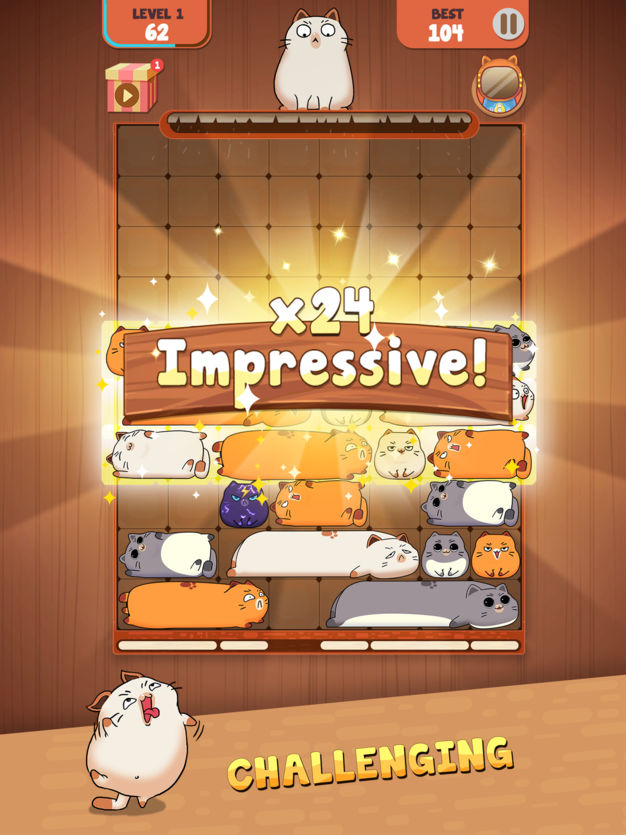 iTunes Description
Maru Slide Puzzle Extend is a relaxing block puzzle game. Maru will be your friend to help you emotionally re-charge, reduce stress and increase positive social interactions.
Join Maru, the chubby with CATitude cat with his new journey in this FOREVER FREE jigsaw-like puzzle game.
Forum Thread: Maru Slide Puzzle Extend (by Yomi Studio)
---
Merge Empire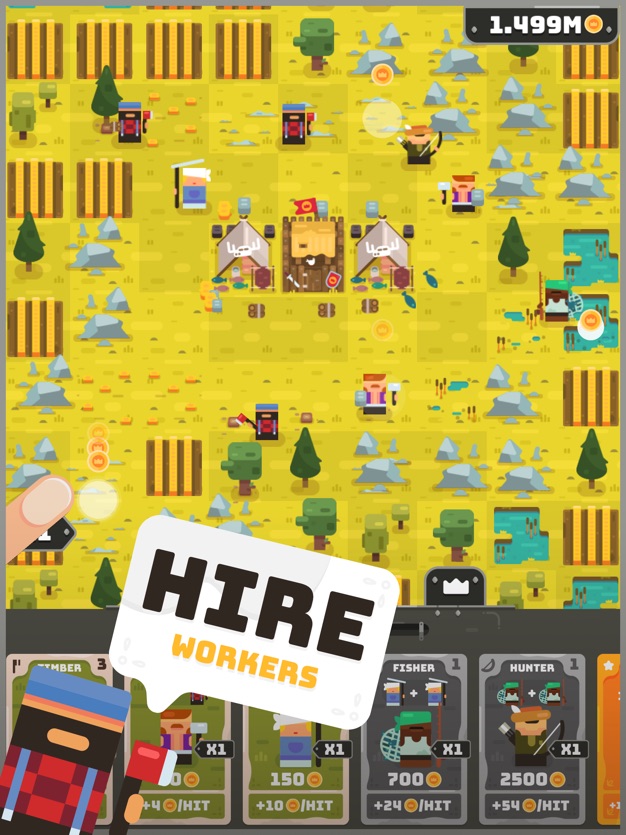 iTunes Description
Lumberjacks, stonemasons, fishermen, miners and knights. Hire hundreds of workers, merge them and invent new crafts. Make as huge crowd of people as you can. Your village will grow and develop, you'll become a king of huge, totally overcrowded empire!

Move on to new worlds and eras. Conquer oceans and defeat pirates, destroy tanks, trenches, jeeps and aircrafts. Finally make huge money, develop your company's head quarters and become a master of skyscrapers in the wild modern city.

This tiny civilization needs YOU to grow and rule the world.
Forum Thread: Merge Empire (by Digital Melody)
---
MIA Online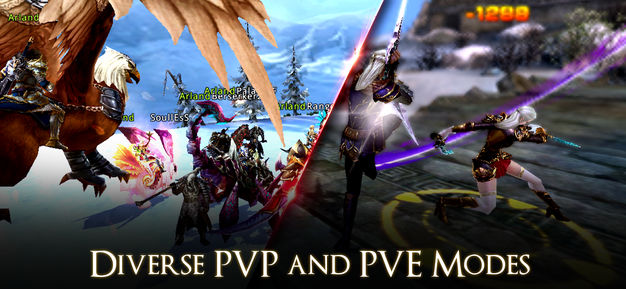 iTunes Description
MIA Online – Command your nation to victory! World class 3D Fantasy Open World Action MMORPG at your fingertips!

Redefining the Action MMORPG experience on mobile. Vanquish foes in real-time Nation War, Guild versus Guild and Arena brawl! Raid enemy nation and epic bosses with friends and allies in MIA Online!
Forum Thread: Mia Online (by CUBINET INTERACTIVE)
---
The Quest – Hero of Lukomorye 4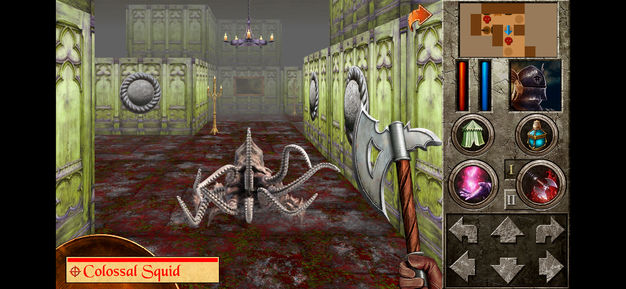 iTunes Description
Grab your weapons and spells! The war is over but Kozney the Deathless refuses to give up his chance for the throne. While winter chokes Lukomorye in its icy grip, Kozney has summoned strong forces to defeat the Tzar's loyal army and navy. It's time to face the Deathless once again. This time it must be Death to the Deathless!
Forum Thread: The Quest – Hero of Lukomorye 4 (by Redshift/Zarista Games)
---
Shards of Infinity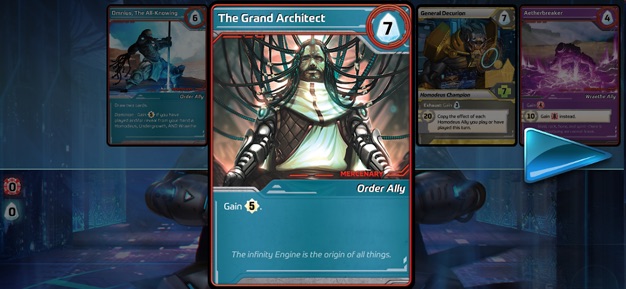 iTunes Description
One-hundred years ago, The Infinity Engine was shattered and its reality-bending shards have destroyed most of the world. Now, it falls upon you to gather your forces, defeat your adversaries, and rebuild the Infinity Engine! Will you survive?

Build your armies by recruiting allies and champions from four unique factions. Launch surprise attacks on your foes by instantly deploying mercenaries. Unlock limitless power by mastering the Shard of Infinity.

Shards of Infinity is the follow-up to the award winning deckbuilding game, Ascension.
Forum Thread: Shards of Infinity (by Temple Gates Games LLC)
---
Stickman Bike Battle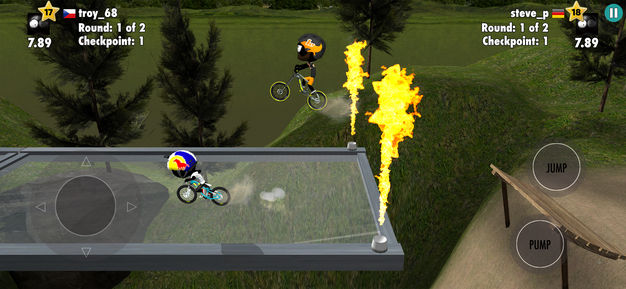 iTunes Description
Grab your bike and join the ultimate Stickman Bike Battle multiplayer experience. Battle against bikers around the world in 1vs1 matches in astonishing, beautiful, hand crafted bike levels. Race down lonely mountains trying to beat your opponent to win coins to get new and better bikes and characters. 1vs1 races, boss battles, gang battles and many bonus levels are just few of the awesome features waiting for you right now.
Forum Thread: Stickman Bike Battle (by Djinnworks)
---
Warren Buffett's Paper Wizard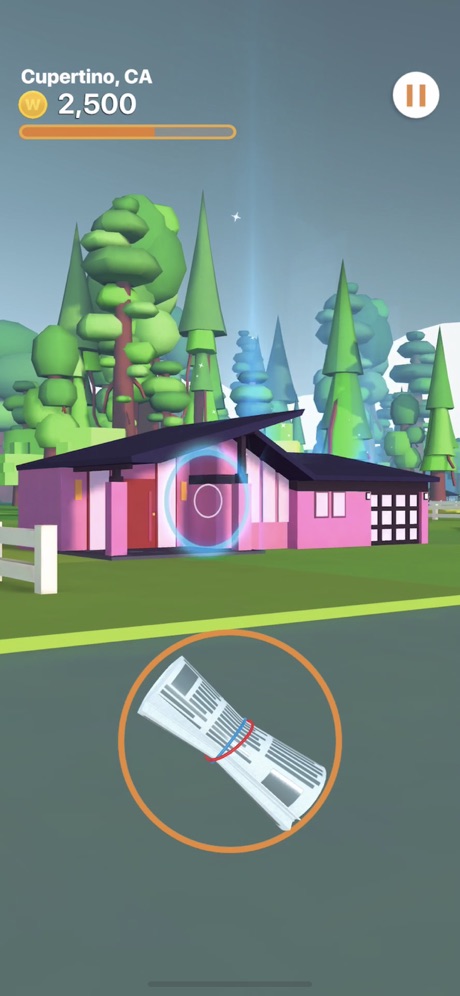 iTunes Description
Think you can toss a newspaper like the legendary Warren Buffett? Test your paper-flinging skills as you make your way from the streets of Omaha, Nebraska, all the way to Cupertino, California. Avoid vehicles and birds as you deliver papers to buildings near and far. Will anyone collect enough Warren Bucks to dethrone the Paper Wizard? Probably not.
Forum Thread: Warren Buffett's Paper Wizard (by Wildlife Design/Apple)
---
Wenjia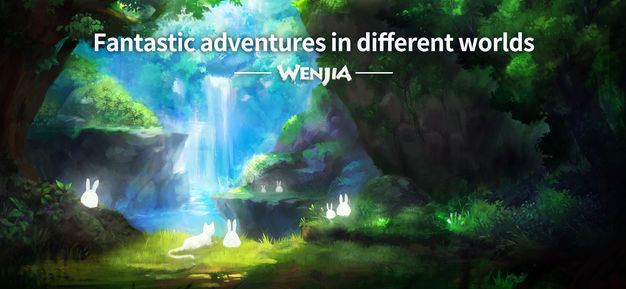 iTunes Description
《Wenjia》 is a 2D platform game with puzzle-solving elements. Players can freely travel between two realms (the material world and the energy world), each of them with different challenges and obstacles. Players must utilize both realms'mechanisms to reach their final goal.
Forum Thread: Wenjia (by Veewo Games)
---
Word Tracky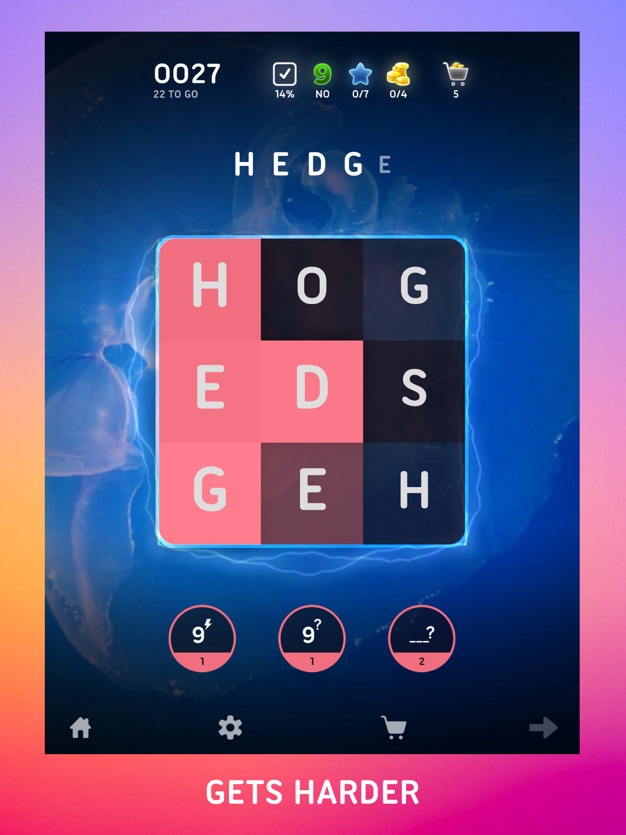 iTunes Description
Word Tracky is the game where you drag and swipe to hunt for the nine letter words. Set over a range of different animated environments, use powerups to help seek out all the words, including special cash and bonus words.

Relaxing and addictive, Word Tracky can also be played in a more fast paced way to achieve combos and high scores.
Forum Thread: Word Tracky (by Adam Cousins)
---
XOB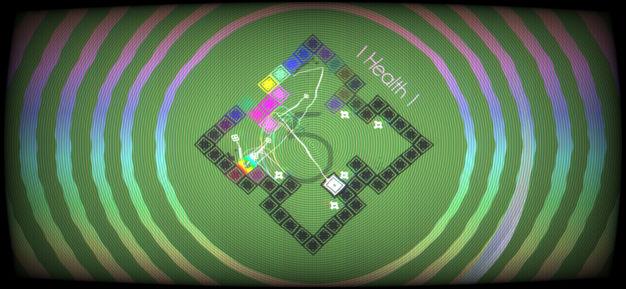 iTunes Description
XOB. A kinetic puzzle game with a psychedelic poetic aesthetic

Do not think, but feel.

Experiment, Observe, Test, Learn.

Have any problems or suggestions? You can reach us at [email protected]
Forum Thread: XOB (by Jord Farrell)
---