I've been a huge fan of developer Oddrok ever since their debut game Power Hover ($3.99) way back in 2015. They have the ability to marry stylish visuals and smooth animations with gameplay concepts that work extremely well on mobile touchscreens. While the original Power Hover was a more traditional level-based third-person hoverboarding game, in the summer of 2017 Oddrok released a spinoff called Power Hover: Cruise (Free) which took the solid mechanics of the original game and stuck them in a variety of endless levels built for high score chasing. Power Hover: Cruise was even more popular than the original and has enjoyed a fairly regular stream of content updates adding in new levels and vehicles to use.
However, it's been almost a year since the last update for Power Hover: Cruise and Oddrok, seemingly aware of this gap in new content, has released a brand new update for the game just today. You may remember that the last update in June of 2018 added in a new vehicle called the Best Car which was a nod to their then-upcoming new game Best Rally (Free). Well they've taken to that tactic again with another new vehicle in today's update which is apparently a nod towards a new upcoming Oddrok game. The new vehicle is called the Boom Flier, and if you couple it with this teaser image from their Twitter account, it looks very much like this next game might be some type of vertical shoot 'em up.
You can unlock the Boom Flier quite simply by watching a couple of brief video ads, and it's a very responsive little plane to use in Power Hover: Cruise. And as is usually the case, this update also includes a couple of new levels to play through. The first new one, and the tenth overall for the game, is called Futurism and it features a bunch of blocky objects to avoid and looks kind of like the simple 3D environments that were created by early computers a few decades ago. Perhaps that's where it gets its name? The next new level is called Good Luck, the eleventh overall in the game, which is a fitting title as you'll need plenty of luck to make it through this laser hellscape. Spinning lasers of all speeds and quantities are the obstacle du jour, and it's a ton of fun to masterfully weave your way through some of the tight confines they create. Here's a couple screens of both new levels.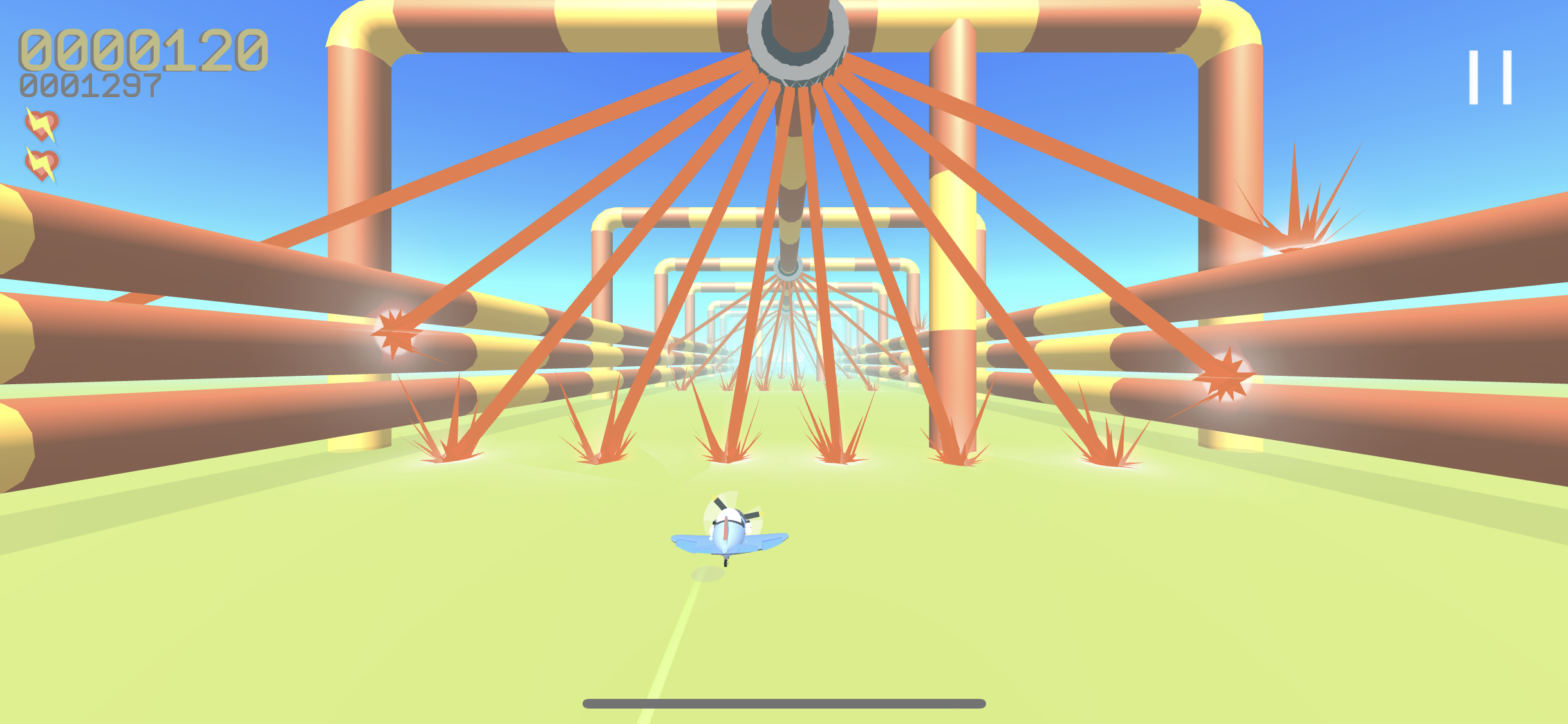 Power Hover: Cruise is a really awesome game, and updates like these only add to that awesomeness. One thing that might have played a hand in making Power Hover: Cruise more popular than its predecessor is that it's free to download and play with very unobtrusive IAP options. If you haven't checked it out before, I'd definitely recommend giving it a shot for free, as it's one of the more eye-catching games around and it features a very interesting physics engine that takes a little getting used to but makes for some really fun hoverboarding once you get it dialed in. Hopefully this won't be the last of the updates for Power Hover: Cruise, and I'll also be keeping an eye out for whatever this new upcoming game from Oddrok ends up being.