For anyone who longs for the good old days when dinosaurs … er, MMOs walked the Earth in great numbers, good news: They aren't extinct, it's just that most of them now are on mobile. And while the 'MMO' label has been used in some highly debatable ways for phone and tablet games, one that has always kept it real is Villagers & Heroes (Free). Since first releasing the game in 2011, Mad Otter Games has kept things fresh with several updates, including the Wellspring expansion last spring.  Now, the developers have announced their latest addition, a brand new expansion titled "A Tale of Earth and Sea."
Not only do names formatted in that way tend to work out pretty well (cut to George R.R. Martin nodding in the background), the new expansion introduces a brand new character class, the Shaman. According to Mad Otter Games, the Shaman "is heavily rooted in elemental magic will excel at both offensive combat and support roles." Players choosing to adventure as a Shaman will be able to pick from the Earth Attunement for offense and the Water Attunement for support, and Shamans are able to use axes, polearms, and hatchets as their weapons of choice. The devs have come up with a nifty novella that describes both the origins of the Shaman class and the early history of Ardent if you'd like to read up.
Also on tap for A Tale of Earth and Sea are a host of new customization options for your characters, including eight fantasy-themed skin colors, additional face and eye options, revamped body models, and more. Mad Otter Games claims that there will be more than 12 million different appearance combinations in character creation going forward, and since math was never my strongest suit, I'm just going to take them at their word.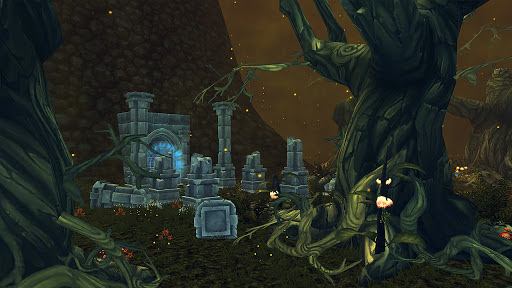 No date has been announced yet for the expansion, but we'll keep you up to speed on the latest. In the meantime, you can check out the game's official site for more details as they are revealed.