I feel like a new game based on an anime or manga launches on the App Store every week in some form or the other. Whether it is a full fledged game or a collaboration with some free to play release, the App Store and Google Play have a ton of anime. Attack on Titan (Shingeki no Kyojin) is one of my favourite anime shows for a few reasons. The most important one is the soundtrack but it also helps that the animation for season one was great and the story was pretty excellent then. I ended up not really paying much attention to season two but reading the manga instead. If you've never heard of this, it is set in a time when humanity is surrounded by giant walls protecting them from huge titans. These titans started eating humans and humanity is fighting back with the help of the military split up into various groups. Omni directional maneuvering equipment lets humans propel themselves onto the Titans to cut off the nape of the Titan's neck which is usually the biggest weakness. Today, DeNA announces a tower defense RTS game based on Attack on Titan and you can watch the trailer below:
Attack on Titan isn't a stranger to games and after a pretty terrible 3DS entry that Atlus USA localised a few years ago, Koei Tecmo and Omega Force released a pretty great game based on the first season in the form of Attack on Titan (AOT: Wings of Freedom in Europe) for consoles and PC platforms. It even got a sequel in the form of Attack on Titan 2 (AOT 2 in Europe) that saw a Switch release in addition to the usual console and PC platforms. The Koei Tecmo release succeeded in making you feel like a complete badass swinging across and slicing Titans. DeNA's game will be the "official game app" for the anime and your aim is to build up your own elite Scout Regiment to deal with the Titans. Check out some screenshots from it below: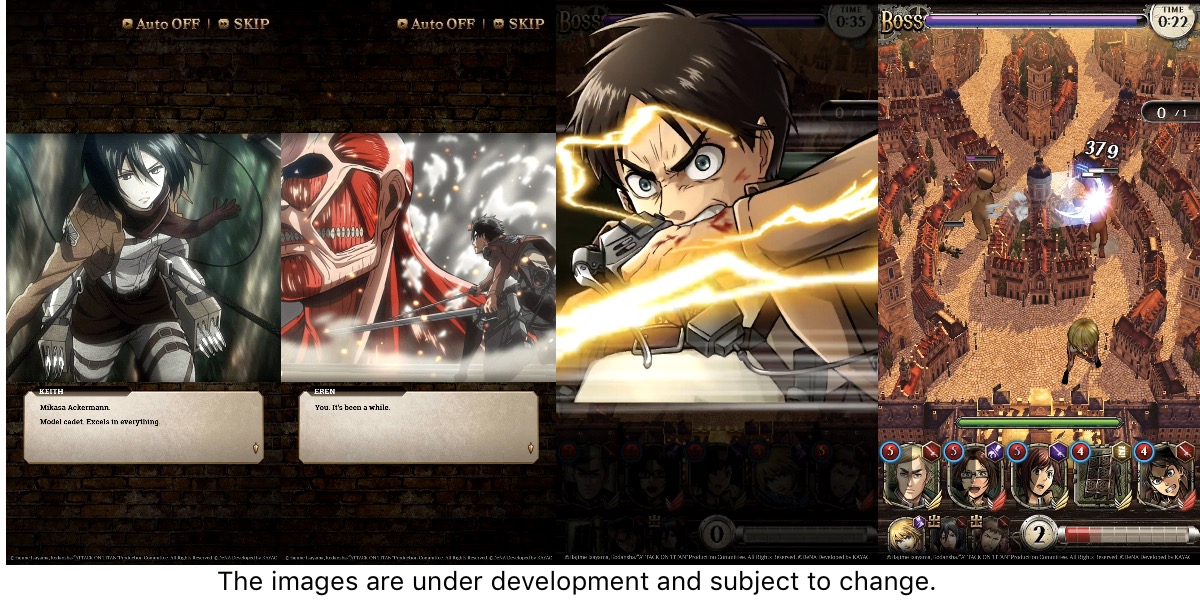 Jared saw a demo of the game at GDC. The story missions here will follow the story from the anime (episode 1 to 25 of season one to be specific with plans to bring in season two content) and there will also feature some original story missions with characters from the show. At launch, it will have 38 characters with different skills and abilities. The game will also have exclusive voiced moments in story sequences and during combat. The launch poster of the Japanese version for the game to celebrate the Japanese launch is below: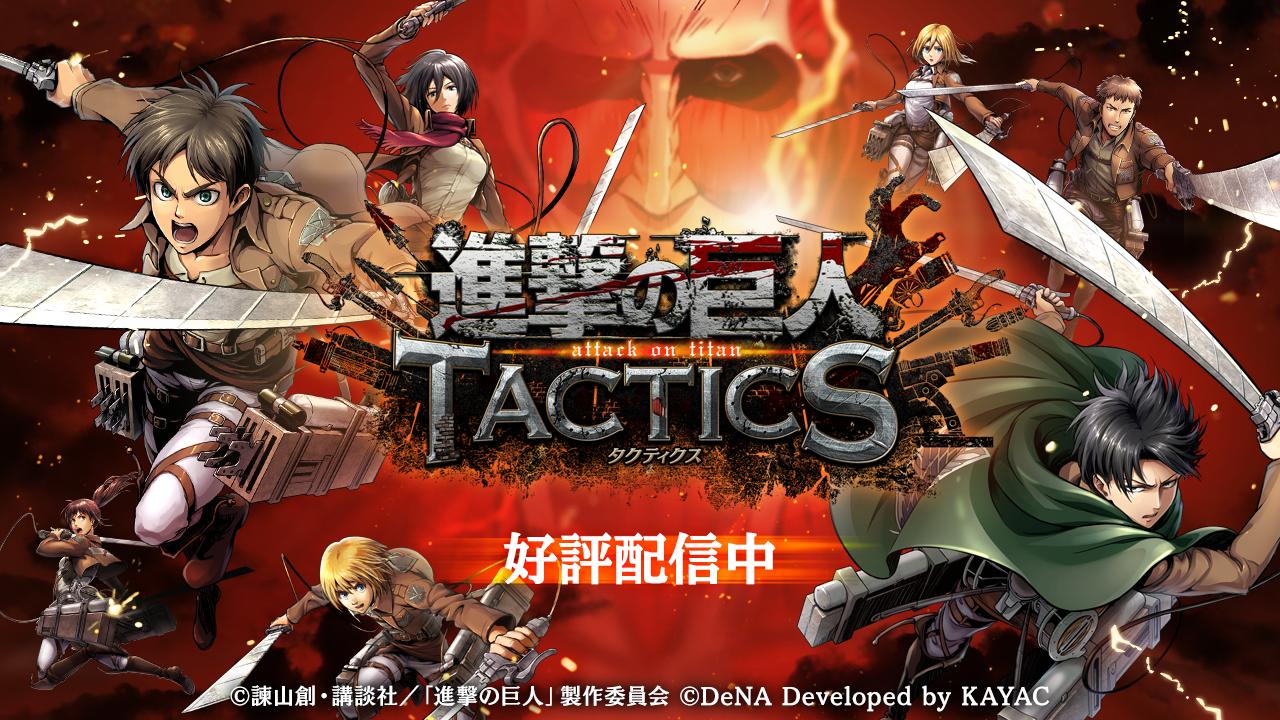 The best part of this announcement for me is the fact that the Linked Horizon songs, "Guren no Yumiya" and Shinzou wo Sasageyo!" Will feature in the game. Attack on Titan TACTICS will launch this Summer in USA, Canada, and Australia on both iOS and Android. It is already available on iOS and Android in Japan beginning today for free (with in app purchases). Check it out on the App Store or Google Play in Japan. You need an iPhone 6S or later on iOS and Android 5.0 or later on Android to play this. Check out the official website here. What do you think of a tower defense game based on Attack on Titan?