This week's "Out Now" post is a little crazy, as I'm posting this half now and crossing my fingers for there to be in-flight WiFi for me to finish the list later tonight, as usual. Worst case scenario, we post about the new games not in this list tomorrow. But, in the meantime you can click this link to view our forums with the threads sorted by the date they were posted. New games will be at the top. Once again, apologies for this week being weird. I'm running late to get to the airport to travel to RuneFest for some mobile Old School Runescape coverage and Jared is out for his wedding anniversary. Anyway, on with the (first part) of the show.
---
Each and every day new mobile games are hitting the App Store, and so each week we put together a big old list of all the best new releases of the past seven days. Back in the day the App Store would showcase the same games for a week, and then refresh those features each Thursday. Because of that developers got into the habit of releasing their games throughout Wednesday or very early Thursday in order to hopefully get one of those coveted features spots. Nowadays the App Store refreshes constantly, so the need for everyone to release all on the same day has diminished. Still, we've kept our weekly Wednesday night format as for years that's the time people knew to check TouchArcade for the list of new games. And so without further ado please check out the full list of this week's new games below, and let us know in the comments section which games you'll be picking up!
---
Hooky Crook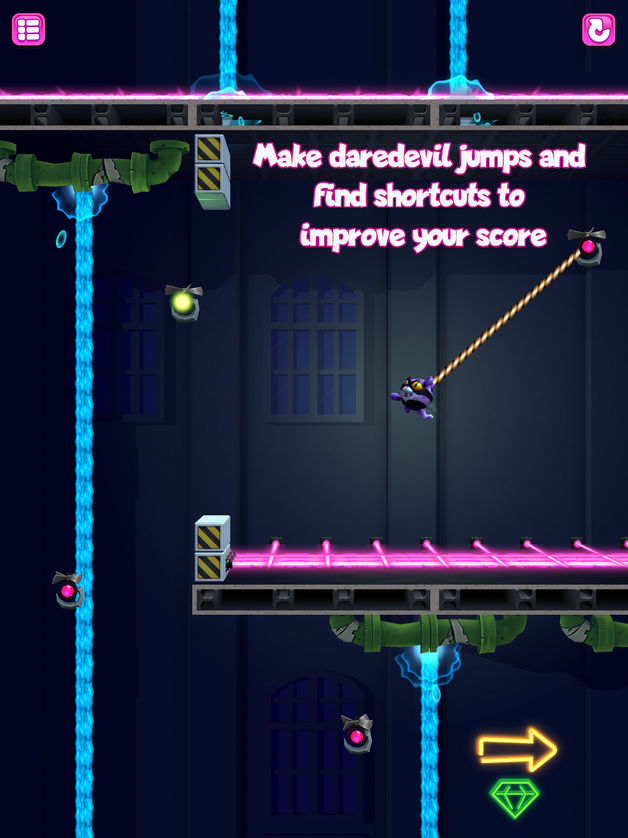 iTunes Description
Are you ready to become a master cat burglar—literally? In this thrilling one-touch action game, you'll sneak, swing, dodge, bounce, and soar through mesmerizing levels filled with diabolical traps and gravity-defying physics on your way to the purrrfect heist. Don't get catnapping—you'll need to think quick if you're going to swipe the gem without getting busted.

Delve deeper into the claw-some experience to earn new cats, collect bonuses, and try to three-star every level! Score big and you'll be feline good about your place in the leaderboards!
Forum Thread: Hooky Crook (by BonusXP)
---
Hordes of Enemies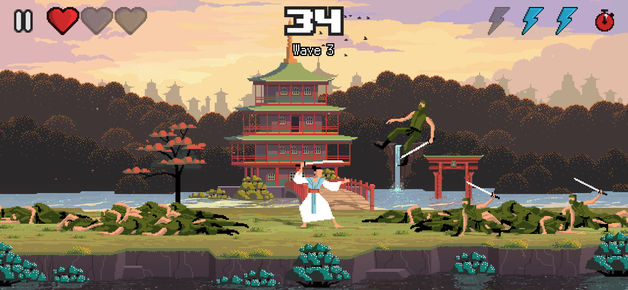 iTunes Description
It's an ambush! You're surrounded and there's nowhere to run, the only option is to fight, so make your last stand count. Do you have what it takes?

Its fun to mindlessly destroy bad guys, try it!

The game is a single player horde/wave survival high score game, designed for short bursts of entertainment. With simple tap or swipe based controls anyone can easily pick up and play without going through complex tutorials.
Forum Thread: Hordes of Enemies (by Pixel Envision)
---
Just Smash It!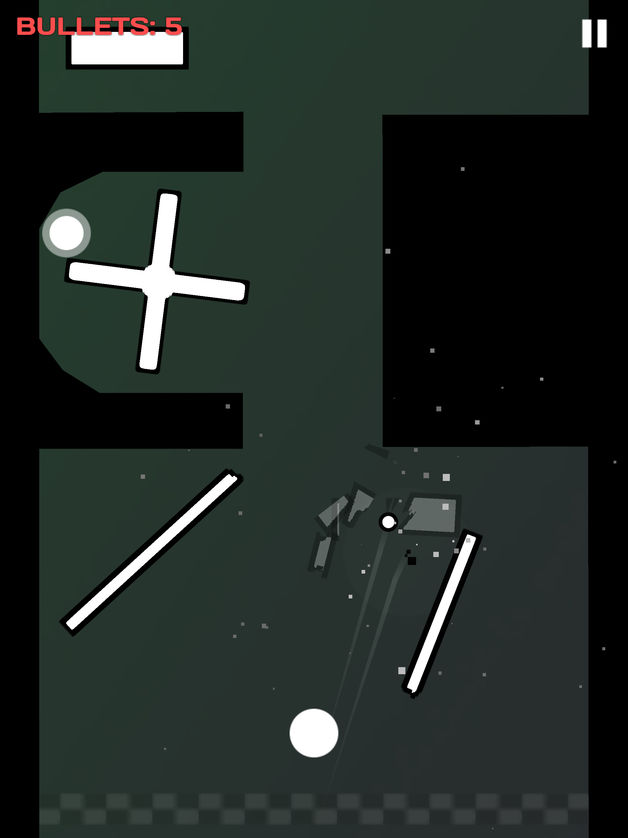 iTunes Description
Smash blocks like glass with nice crackles! Tap, double-tap, triple-tap and break your way smashing objects with well-aimed shots!

* Realistic physics of destruction
* Smooth game flow
* Pleasant graphic and sound design
* Infinite mode after passing the basic set of levels
* Small size, great time-killer!
* Big challenge – easy to start, hard to beat!
Forum Thread: Just Smash It! (by Black Spoon Games)
---
Legend of Ace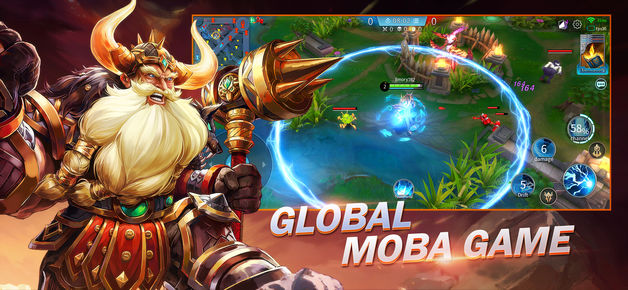 iTunes Description
Welcome to Legend of Ace
The world's first MOBA + TCG mobile game
2018 latest multiplayer mobile game, fair and fun!

Thousands of ways for every hero. Suitable for every player! Original heroes make you and your friends fully enjoy the fun of PVP! Non-stop heavy fighting! More honor and reward waiting for you to come!
Forum Thread: Legend of Ace (by FunCube Entertainment)
---
Mountain Climber: Frozen Dream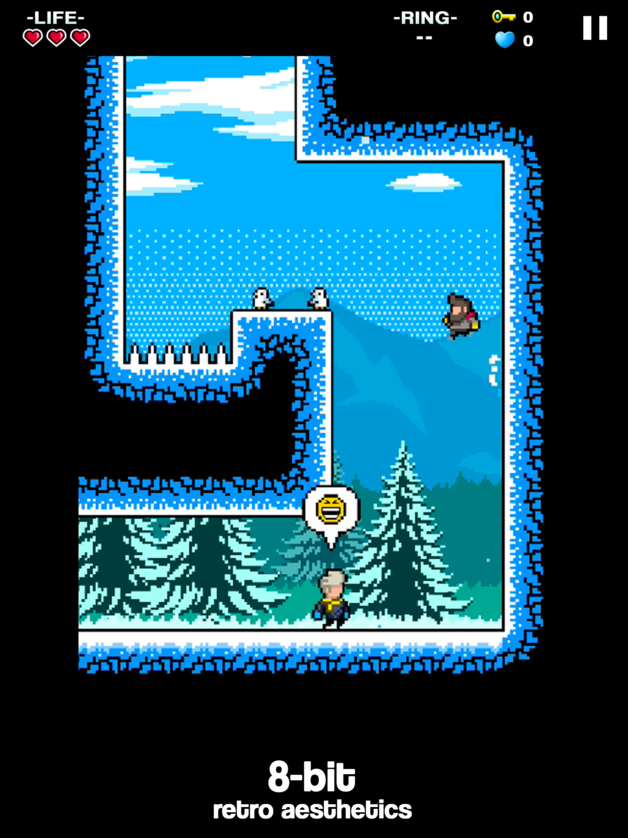 iTunes Description
Run, jump and climb as you avoid lethal obstacles to reach the summit!

Face numerous challenges in this exciting platformer as you help Sammy fulfill his dream of getting to the top and becoming a climber!

Mountain Climber: Frozen Dream is a platform game with superb 8-bit aesthetics and a touching story of self-improvement. A challenging game where every death is a lesson learned. Nobody ever said that climbing a mountain would be easy!
Forum Thread: Mountain Climber: Frozen Dream (by Rubén Pecellin)
---
MXGP Motocross Rush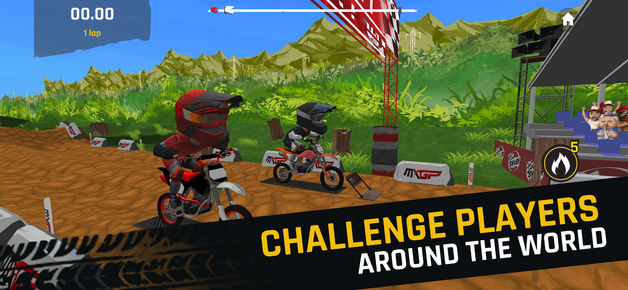 iTunes Description
Challenge and beat your opponents in the MXGP Motocross Rush championship, move your bubblehead in the most fun and exciting physics-based racing game.

MXGP Motocross Rush transforms you into a rider in the official MXGP motocross championship. Win every challenge to beat the official champions, will you be able to defeat the competition? Throw down the gas but cross the finish line with a supercool outfit, your look counts!
Forum Thread: MXGP Motocross Rush (by Milestone)
---
RPG Marenian Tavern Story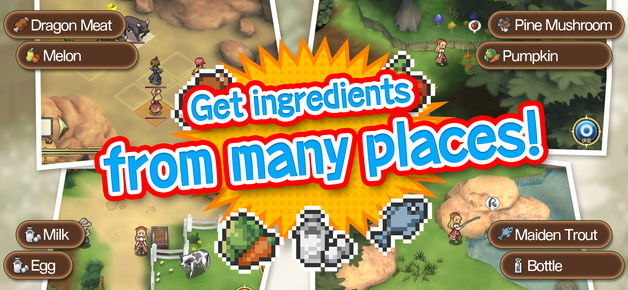 iTunes Description
Patty's brother has been possessed by the God of Poverty and the whole family has become poor, with huge debts… This is the beginning of Patty's struggle! To pay back the debts, let's open a tavern in Marenia, gather ingredients, and start cooking!

Run the adventure tavern how you like! Collect ingredients and cook new dishes above 600! You get level ups not by defeating monsters, but by eating food. Train your characters, conquer new dungeons, and aim to get new ingredients through exploration, farming, fishing, and many more ways!

What will your tavern be like?
Forum Thread: [RPG] Marenian Tavern Story (by KEMCO)
---
Samurai Kazuya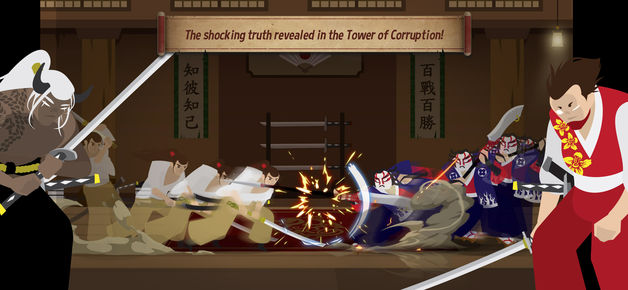 iTunes Description
Kazuya's rage begins from the tip of his sword!
Awaken your samurai through endless training, craft legendary swords and defeat all those defending the 'Tower of Corruption'!

Idle RPG! Samurai Action Game! Samurai Kazuya!
Forum Thread: Samurai Kazuya : Idle Tap RPG (by Dreamplay Games Inc.)
---
Sega Pocket Club Manager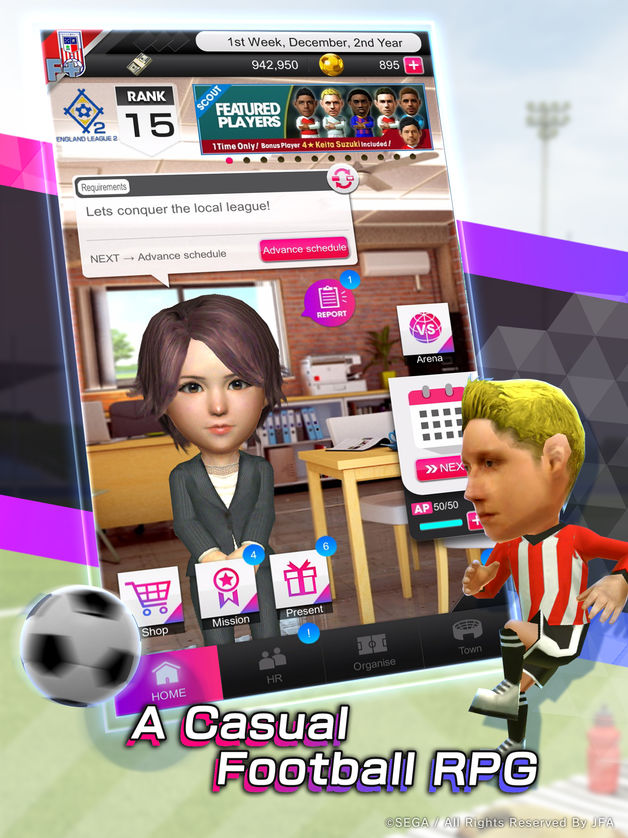 iTunes Description
The popular football RPG from SEGA, Pocket Club Manager, now available in English for the first time on mobile devices! Based on the popular "Let's Make a Professional Soccer Club" series, Pocket Club Manager has been designed from the ground up to be as close to the original series as possible, complete with the same cycle of club management, player training, finance management and football simulation.
Join other players around the world and compete to create the greatest football club of all time!
Forum Thread: SEGA Pocket Club Manager (by SEGA)
---
Untamed ARena
iTunes Description
It's time to throw down and level up! Introducing Untamed Battle AR, the new augmented reality game for mobile devices. Unleash your real-life Untamed creatures in an augmented world where you fight to the finish!

Challenge friends or anonymous foes to epic combats and unlock abilities, rewards and game features as you go.
Need a break from all of the battles? Give your creatures a little TLC by petting them, playing fetch or feeding them to calm them down or rile them up. You can also customize their look and unlock exclusive colors and markings as you rise up on the leaderboard. With Untamed Battle AR, the world is your battleground!
Forum Thread: Untamed Arena (by WowWee)
---