Finnish developer Touch Foo is pretty busy these days, as you may recall that last month we told you how they had teamed up with some friends to create a new studio called Direlight in order to bring a stunning new action platformer called Grimvalor to mobile sometime this fall. I can't wait for that! However, they're not too busy to show some love to one of their very early releases, the gravity-defying platformer Soosiz (Free). Originally launched way back in October of 2009, Soosiz was one of the early mobile platformers to offer really solid virtual controls, and coupled with its world-spinning gravity mechanics it went on to become a major fan favorite in the TouchArcade community. If the whole world-spinning stuff didn't make you motion sick, that is. If you've never heard of Soosiz or don't quite understand the concept, this old trailer should give you a good idea of what the game is like.
While Soosiz had received occasional updates over the years to keep it compatibile with new hardware and software, it had been lying dormant for nearly three years before an update arrived this week. Even its most recent update in 2015 didn't include full widescreen support for the iPhone 5 that had launched a full three years prior. Fans were happy Soosiz continued to function well into its life, but it certainly felt outdated in just about every way, which was a shame. But this week's update fixes all that! Soosiz is now optimized for all of Apple's various screen sizes, including the iPhone X. It's also now Universal with iPad support, rather than having separate iPhone and iPad versions. The iPhone version is the one that received the Universal update, so if you were an iPad version owner I'd perhaps try contacting Touch Foo using the email they list in the App Store update notes to see if there's anything they can do for you.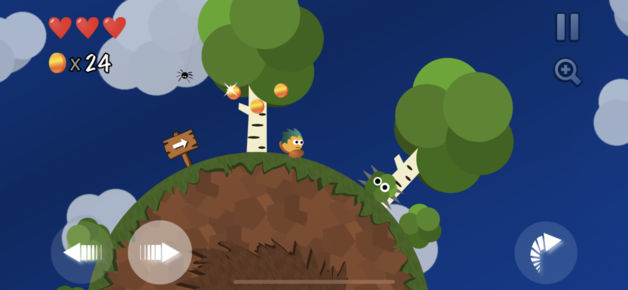 Beyond these very welcome new features, this update also signals a permanent price drop for Soosiz. The game is now free to download and play and is supported with ads. If you've previously bought the paid version then the updated version should automagically be aware of that and never show you ads. Again, if you have any issues with this Touch Foo says to reach out to them and they'll look into it. If you didn't buy it previously, and you find yourself enjoying this new free with ads version but aren't crazy about the ads, it does appear you can disable them with an IAP, though because my copy is already ad-free I don't see any way to check how much that costs or how you purchase it from within the game. I'd guess it's $1.99 just like its original paid price. So if you were an original Soosiz fan way back when but have since stopped playing due to the game being pretty outdated, now is the time to hop back into this classic. If you didn't play Soosiz previously, this new free version is a great opportunity to dive in and check out one of the App Store's early hits.