I wasn't alone in waking up this morning to Animal Crossing: Pocket Camp (Free) pushing a small update, and opening afterward to the beginning of an unexpected event. Not only is the Flower Festival seemingly coming out of nowhere, it's also an entirely new type of event. Instead of spending time in the garden collecting bugs and trading with friends, this event is all about planting, harvesting, and cross-pollinating event-exclusive flowers.
The Flower Festival is also a rare event in that it has no host. Simply trade with Lloyd while in your garden to receive the rewards. The focus is on special Zinnia seeds and flowers, some being easier to earn than others. The four colors, in order of rarity, are red, yellow, green, and blue. Cross-pollinate flowers to breed the different seed colors. Red and red equals yellow seeds. Yellow and yellow equals green seeds. And green plus green equals blue seeds.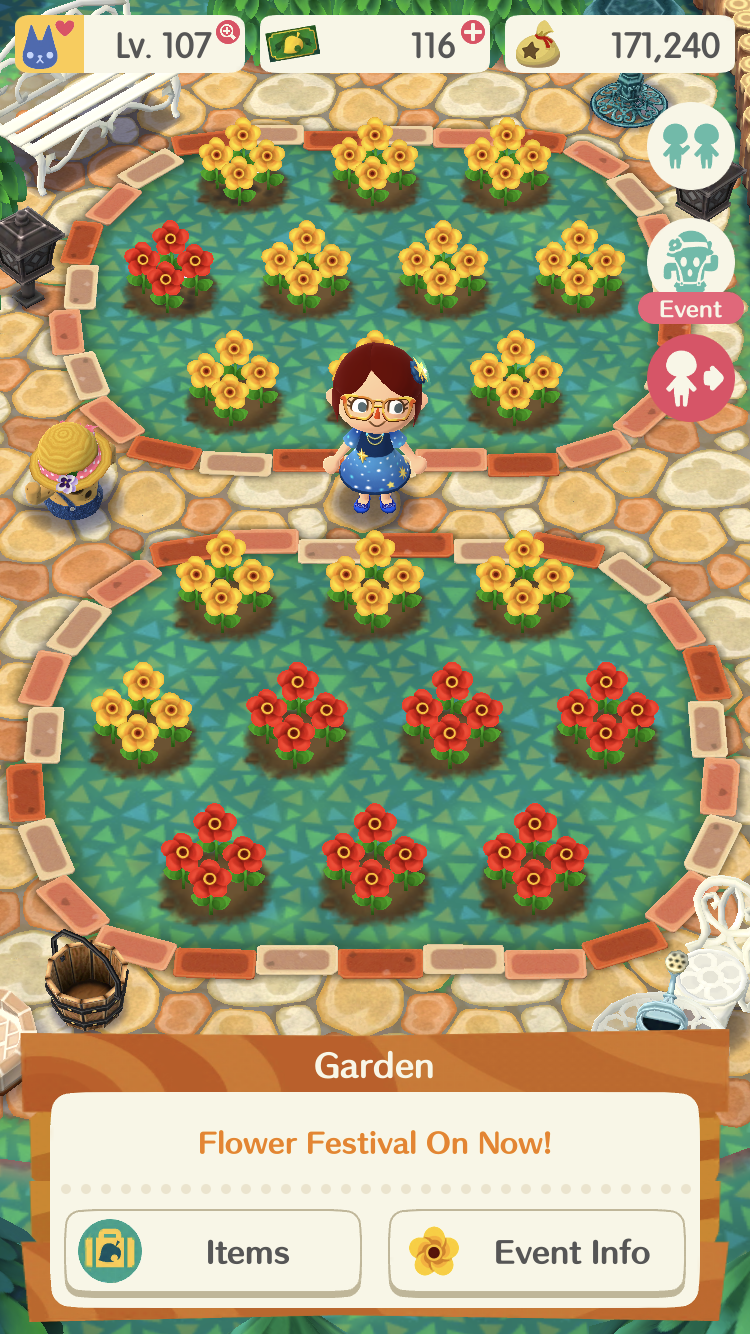 You're not just breeding flowers for the sake of it, of course. You can trade for flower pots, furniture, clothing, and a variety of essences and crafting materials. For the flower pots, each colour can be earned by trading five of the same color of flowers. You can do this as many times as you want.
Furniture items include the Pinwheel, Canopy, and Bicycle. Each has multiple ways to get the same item, up to the set limit. Pinwheels can be earned twice, once by trading five red zinnia flowers and one by trading five yellow zinnia flowers. The Bicycle can be earned by trading ten green zinnia flowers once, or trade 20 green zinnia flowers up to five times. The Canopy can be earned once by trading 15 blue zinnia flowers, or twice by trading 30 blue zinnia flowers.
The clothing rewards are very summery, and possibly what I'm most excited to earn through the Flower Festival. The Rainbow Sunglasses can be received by trading five blue zinnia flowers up to 11 times. The Floral-Accent Boater can be earned by trading ten yellow zinnia flowers, also up to 11 times. It's great if you want matching animals at your campsite! Who doesn't love a rainbow cult?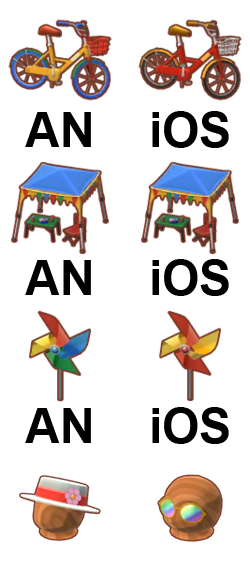 Android users and iOS users will have quite different experiences this time around. For one, Android players will get 20 yellow zinnia seeds in their mailbox right away, but iOS players are on their own to purchase and earn red seeds to work up to yellow ones. It's really not a huge hassle, though.
More importantly, the prizes are console-specific in terms of what is the color of each. Android players, your furniture is rainbow-coloured. iOS players like myself have the very monotone red-yellow variants of the same items. And of course, without trading with friends as an option, you're stuck with what you've got.
The Flower Festival is quite a long event compared to others in Animal Crossing: Pocket Camp. It runs from today until 2 a.m. EDT on August 29. In addition to al the rewards, you can also earn Tickets and materials through event goals. Don't forget, Fishing Tourney #5 is also running for a little more than a day, and offering a pretty cute Chip outfit as a prize!