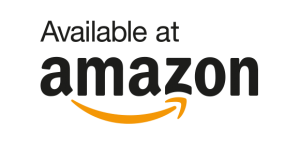 One of the best ways you can support TouchArcade is by doing your Amazon shopping through a TouchArcade affiliate link. We've set up the easy to remember toucharcade.com/amazon too if you want to type that in or bookmark it. We get a small percentage of anything you buy through any of these links, which otherwise would just go to financing Jeff Bezos's experimental pizza bagel flavors or whatever else he's up to now, and it goes a long way to supporting the site at no additional cost to you. These Amazon Items of the Day articles are all products we have used ourselves, and feel are things that the TouchArcade audience might be interested in!
---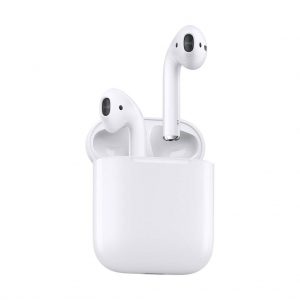 I've been pretty critical of a lot of Apple hardware decisions over the years, particularly when it comes to their laptop lineup, but there's one Apple product these days that I absolutely adore and have nothing but good things to say about: The
Apple AirPods
. I've extensively posted about them on the site between a
first impressions piece
, a
lengthier review a few days later
, and we even talked about them quite a bit on
an episode of our podcast
. I still stand behind all that gushing, as
AirPods
have become such a vital part of my day to day life that if I somehow leave home without them, I'll turn around to get them as soon as I notice they're missing.
The thing that sucked about the AirPods release last year was that, like most Apple products, demand vastly outpaced supply. I follow the Apple scene pretty closely so I was able to order mine as soon as they went up for sale, but if you missed that brief window you were stuck haunting an Apple store for a restock- Which also often sold out instantly. Friends of mine who managed to buy AirPods in Q1 of this year basically only managed to buy a set because they just happened to be at an Apple Store when their daily shipment came in. Well, now they're readily available everywhere, and Amazon even has AirPods for (as of this writing) $14 cheaper than you'd buy them from Apple for, $145 vs $160.
I use my AirPods for absolutely everything across all my iOS and Mac devices. They've got Apple's fancy W1 chip, so swapping between devices is incredibly graceful- Particularly if you've only used Bluetooth audio devices and have dealt with the awkward process of constantly unpairing and repairing if you use old school Bluetooth stuff across an iPad and an iPhone. Instead of all that, you just pull down the iOS control center and select your AirPods . It's seriously borderline magical comparatively.
As I've mentioned in previous posts, audio quality and fit are the same as the EarPods Apple throws in with your iPhone, so the one dealbreaker of AirPods is if you're one of those people who have ears shaped in a way that just don't work that great with Apple's headphones. There's a few different solutions like EarBuddyz that help… But any of the covers are going to be real awkward as a big part of using AirPods is popping them in and out of their charging case all the time, which you'd need to remove these covers for every time to have them fit.
Yes, $145 (or $160 if you pay full price) is expensive for headphones, particularly those of the ear bud style, but if I had to estimate my overall cost per use of these things it'd be under a penny. AirPods are so friggin' convenient that they'll just live in your pocket and you'll find yourself using them all the time. I absolutely cannot say enough good things about these, I'd go as far as saying AirPods are my favorite Apple product they've released in a long, long time.
---
Thanks for checking out today's Amazon Item of the Day, and as mentioned before, even if you're not interested in this particular product, buying things from Amazon by first visiting toucharcade.com/amazon is immensely helpful in supporting the site at no additional cost to you. Additionally, if you're ever thinking of signing up for any Amazon services, we'd really appreciate if if you'd do it through these links:

If you want to take things a step further, you can check out our Patreon, but either way we just appreciate you sticking with us and continuing to both visit and contribute to the TouchArcade community over the years! If you've got a product you're interested in seeing featured in an Amazon Item of the Day, don't hesitate to reach out. The best way to get in contact with us is via email at [email protected] and be sure to include "Amazon Item of the Day" in the subject.