We're deep into the App Store freeze at this point, and there (probably) won't be any huge iOS game releases until next year. I suppose a few games drizzling out next week is possible, but, we'll see. Anyway, we kick off this show talking about the Apple AirPods following using them for a week. If you're interested in them, you should also check out our review. From there, we shift gears to talking about the selection process of our best 100 mobile games article, along with how crazy it is to try to whittle down the hundreds and hundreds of rad games we covered this year into one article that has a little something for everyone. Last, but not least, we spend the last chunk of the show on Crashlands ($6.99), our game of the year.
Like last week, if you back us on Patreon, you'll get access to a special video version of the podcast where you can see the games we're talking about being played in real time along with some visual demonstration of what the AirPods look like as part of that discussion. If you're an existing backer, check Patreon for the video!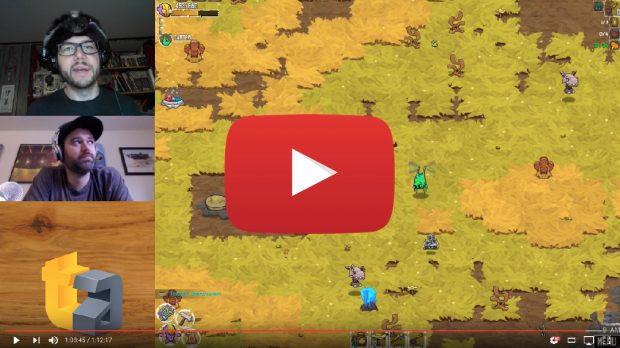 Don't forget to shoot us emails with any questions, feedback, or anything else relevant or irrelevant to [email protected]. We read 'em all, and love decoding messages written entirely in emoji. As always, you can listen to us with the links below… And if you like what you hear, please subscribe and/or drop us a review in iTunes. Much appreciated!
iTunes Link: The TouchArcade Show
Stitcher: The TouchArcade Show via Stitcher Radio for Podcasts
RSS Feed: The TouchArcade Show
Direct Link: TouchArcadeShow-287.mp3, 64.7MB