Welcome once again to the SwitchArcade Roundup, where multiple pieces of interesting Switch game-related news, impressions, sales, and more get shared by yours truly! First, let me just say that I really appreciate the feedback and well wishes you guys and gals provided me for yesterday's inaugural roundup with your new friend Phil at the helm. I will definitely keep the momentum going and not rest on my laurels. With that said, that's all for the Switch Roundup today. See you tomorrow, everybody!
…
But seriously, could you imagine if that was the end of today's roundup? It's quite the opposite, actually, as we have a fair share of news to get through. However, as customary (as of yesterday), let's start off by going to today's Game of the Day!
Game of the Day
LEGO City Undercover (Regularly $29.99, Currently Half Off Until 7/21)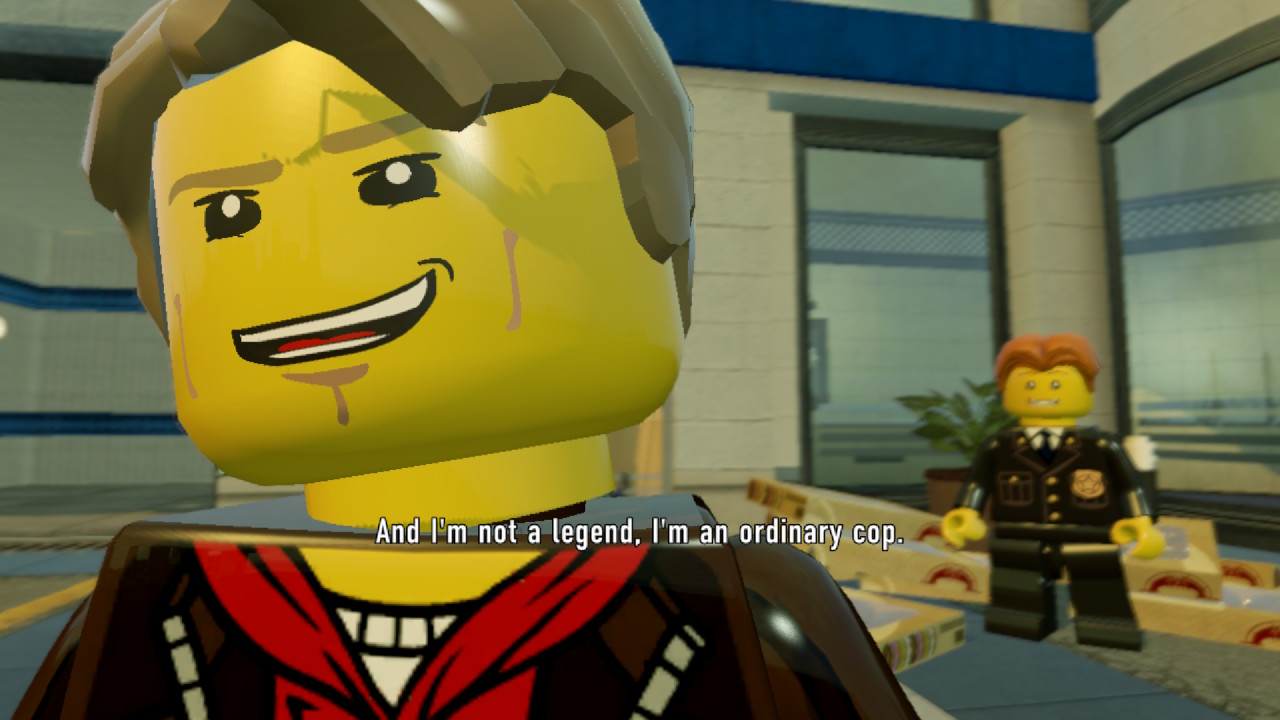 It's safe to say that I genuinely love LEGO City Undercover. I played through it to 100% completion on the Wii U version, I played close to 100% on the Switch, and then I decided to get the Platinum trophy for the game on the PS4. LEGO City Undercover remains one of the finest releases in the LEGO video game series, and what makes it even more special is how it's not tied to any licensed property. By eschewing a license like Batman or Star Wars, the developer Tt Games gave themselves the freedom to create the kind of story and world they wanted. And boy, what a world it is!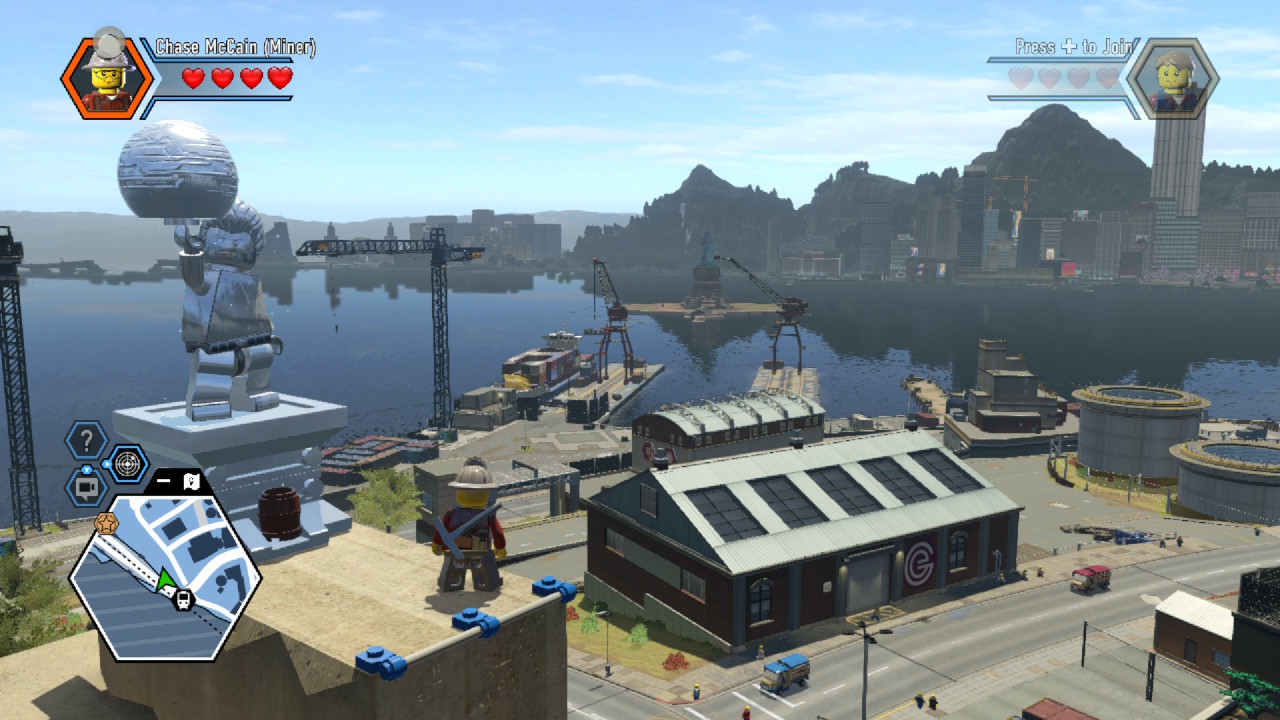 LEGO City might not be the largest open world in gaming history, but it's dense for what it is. Seemingly every block has a multitude of optional goodies to accomplish, like stealing specific vehicles, breaking up potential robberies, putting out campfires, building monuments, collecting tokens to unlock new characters and vehicles, destroying ATMs, watering flowers, and so much more. Exploration of LEGO City is one of the most enjoyable pieces to the game, but just a word of caution: save most of your exploring until after you beat the game. Otherwise you'll find yourself locked out of content due to not having the necessary abilities (or in this game's case, disguises) required to do many of the activities available to you.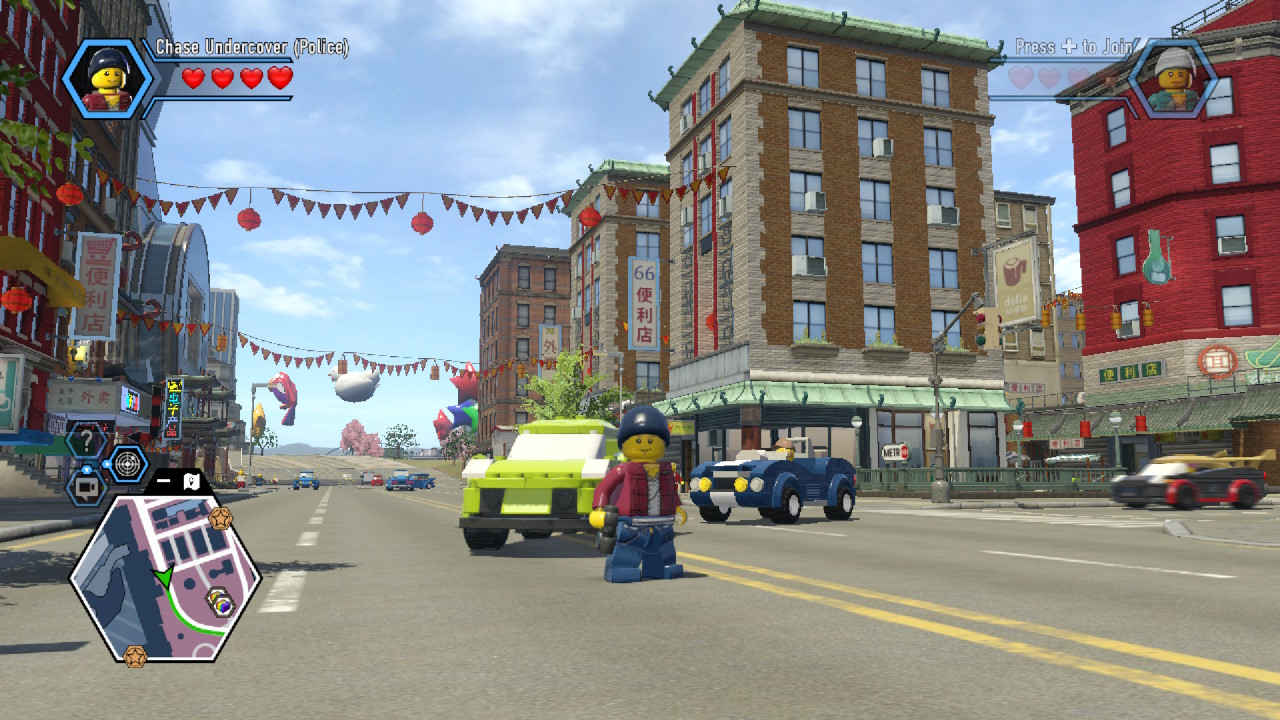 What's more is that LEGO City Undercover is just a hilarious game. There is of course a lot of slapstick comedy for kids to enjoy, but there is also a great deal of references that will have adults (or kids at heart) chuckling at. One such reference is an allusion to The Shawshank Redemption, where protagonist Chase McCain infiltrates a prison with the help of a prisoner named "Blue", with a mission that contains myriad more references to the source material. Throw in an awesome, well composed, original 70's cop show soundtrack, and LEGO City Undercover's presentation won me over big time.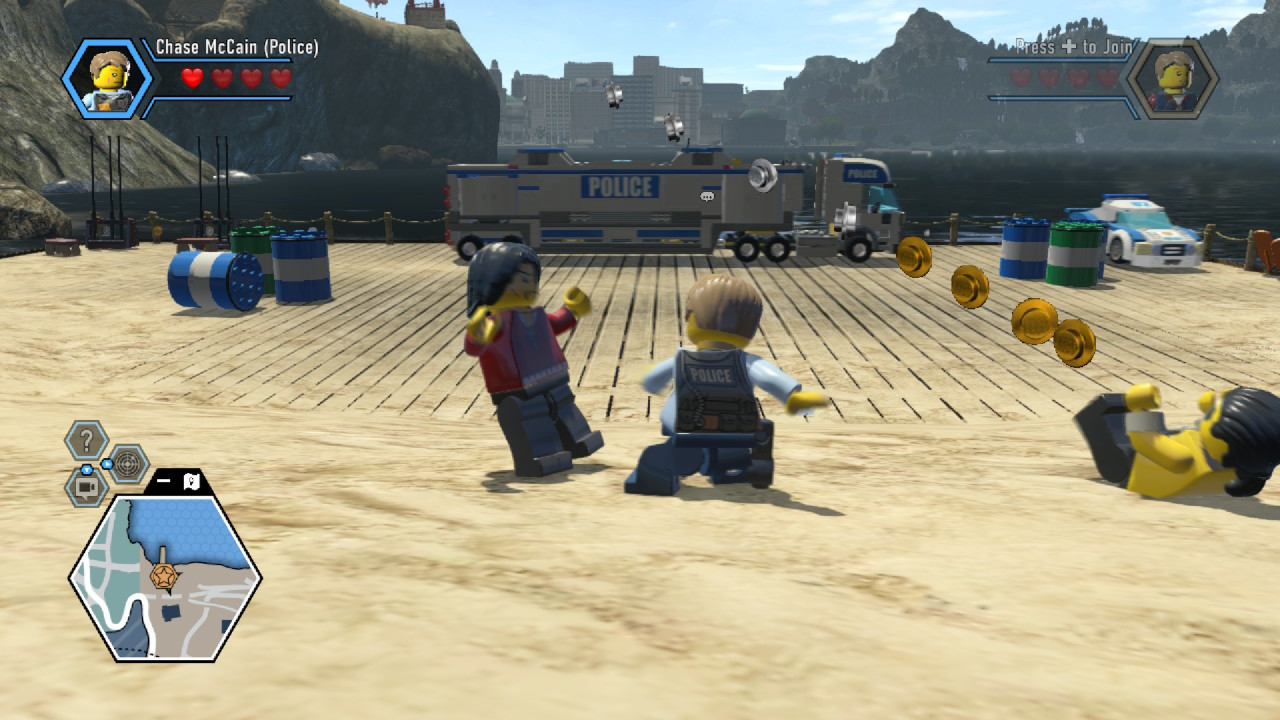 Despite my love and adoration with LEGO City Undercover, it's not without its issues. As with every other LEGO game, there is no real difficulty to be found, unless it's finding hidden tokens and secrets in the city. Combat is incredibly simple, and when you have to dispatch a lot of thugs at once, it gets tedious and repetitive. That said, don't let that or the occasional game crashes (which happened three times in my 30 hours on the Switch version–other versions also suffer from crashes) keep you away from a game with abundant charm, great humor, an entertaining story, and a load of content.
News
The Switch version of Dragon Ball FighterZ "getZ" a beta before release and word of two new "characterZ"
The yet-to-be-released Nintendo Switch version of Dragon Ball FighterZ will gain two new additions to the DLC roster along with the PlayStation 4, Xbox One, and Steam versions. Both additions are the standard forms of Goku and Vegeta. Goku comes equipped with his Kaioken and Super Spirit Bomb attacks, while Vegeta arrives with his signature Galick Gun and Galaxy Breaker specials. I'm sure many of you are reading this and saying to yourselves, "I have no idea what this Phil guy is talking about." Don't worry–you're definitely not alone!
In addition to the DLC announcement, Nintendo Switch owners won't have to wait until September 28th to play Dragon Ball FighterZ. Beforehand, there will be an open beta available for Switch players to try out the game in August. Unlike some betas, it's not just limited to online play. Players will have the option to participate in local 3-vs-3 battles as well.
Digimon returns to a Nintendo home console with next year's Digimon Survive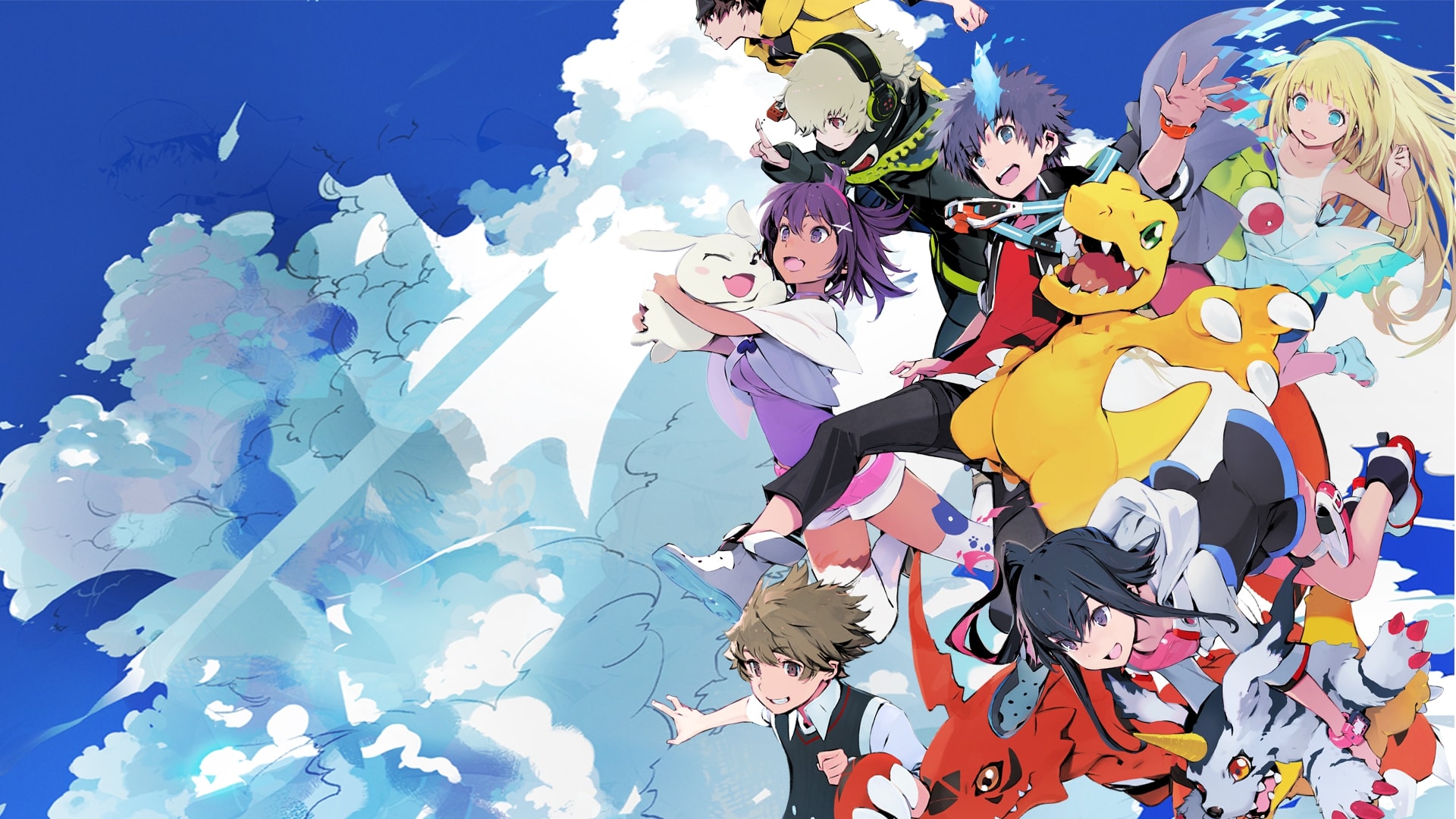 After a lengthy period of zero Digimon games on Nintendo platforms (I believe the last one was on the DS over ten years ago!), Digimon scampers onto the Nintendo Switch with a brand-new game, Digimon Survive. What little information that's been revealed so far of Digimon Survive is that the game will be a survival strategy RPG that is a mishmash of 2D and 3D gameplay and graphical styles. The main character is an 8th grade student who partners with Agumon, which will obviously appeal to sleep-deprived, bitter, older people like myself, and will have choices in-game that will affect the story as well as Digimon evolutions. Digimon Survive has a planned release date in Japan for next year. No info of a Western release has been spoken of yet, but I imagine you can pretty much count on one coming sooner or later.
The first games in the revealed SEGA Ages lineup of classic games release next month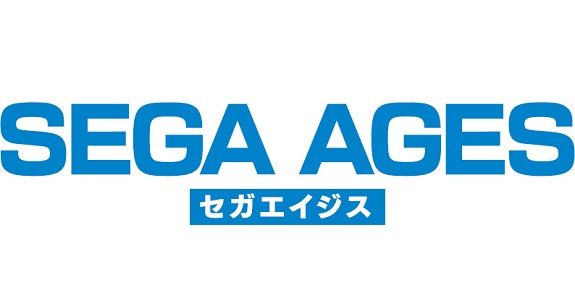 …In Japan, at least. However, it's finally nice to see an update on the progress of SEGA Ages on the Switch, and it's courtesy of the latest issue of Japan's own Famitsu magazine. The first pair of games have a release month for August, and these two games are none other than the blazing fast Sonic the Hedgehog and the action-packed "shoot-em-up" Thunder Force IV. The former brings with it a new addition, Sonic's Spin Dash, and includes the Mega Play arcade version (Mega Play was one of SEGA's attempts to bring its console games to arcades way back when). Meanwhile, the latter supports online leaderboards and even a formerly SEGA Saturn-exclusive mode. Hey, I'm starting to not miss the Virtual Console if we're going to continue to get old games with new features!
A double dose of Piczle arrives on the Nintendo Switch
The team of devs, Rainy Frog and Score Studios, unleash a new pair of Piczle (a portmanteau of "picture" and "puzzle") games, one of which launches next week on the eShop. Piczle Lines DX: 500 More Puzzles is a direct followup to the original Piczle Lines DX, where you have a large grid sporadically sprinkled with pairs of numbers. Each number indicates how long of a line you need to draw to connect each pair. After all the pairs have lines drawn correctly from one to another, they all reveal a picture of some type. Piczle Lines DX: 500 More Puzzles delivers… uh… 500 more puzzles next week.
Meanwhile, Piczle Colors is more of a Picross-inspired game from the looks of things. You have a grid with numbers on both its top and to its left side. This dictates what color and how many grid spaces are needed to be filled in so you can complete a picture of some type. If you're like me and can't get enough Picross, then Piczle Colors will be a definite download for you when it arrives later in the year.
New Releases
The Mooseman ($6.99)
If you're a big fan of "bygone pagan times" and "finno-ugric culture" (and who isn't?), then The Mooseman might interest you. Jokes aside, ancient times and different cultures are an interest of many people, including myself, and even then, the game's beautifully done atmospheric world, plethora of puzzles, riddles and brain-busters, titillating environments, and just brilliant artistry should more than be enough for The Mooseman to do the trick and turn some heads. You'll at the very least become more cultured, and at most, you'll come out with an enriching, engaging experience under your figurative belt.
Vertical Strike Endless Challenge ($4.99)
Take flight in aerial battles against both enemies by air and by sea in this dog-fighting action game. The developers promise a vast assortment of weapons like various missiles, bombs, and artillery to utilize in combat, exceptional maneuverability, and two arcade modes to blast away foes to smithereens in. Curiously though, while the developer encourages you to share your high scores, you can only do so by posting screens from your Switch onto social media. It makes me wonder why there aren't any online leaderboards in the actual game. Regardless, for an inexpensive bite-sized, flight-based combat game, Vertical Strike Endless Challenge might be worth flying off into the wild blue yonder for.
Animal Rivals: Nintendo Switch Edition ($3.99)
If you're wanting a party game that won't beat up your budget too much and you have somehow exhausted all other party game options on the Switch, then Animal Rivals: Nintendo Switch Edition released on the eShop today for you to check out. Offering several characters to play as, modes to try out, stages to play on, and unlockables in the form of costumes and skins, Animal Rivals will allow you to finally answer the age-old question: Can a rat-looking creature can beat the crap out of a dinosaur-looking creature?
Sales
New Games on Sale
Animal Rivals: Nintendo Switch Edition ($2.99 from $3.99 until August 1)
Sales Ending Thursday, July 19th
Aegis Defenders ($14.99 from $19.99 until July 19)
Don't Die, Mr. Robot! DX ($1.34 from $8.99 until July 19)
Gekido Kintaro's Revenge ($9.89 from $14.99 until July 19)
Ice Cream Surfer ($6.40 from $8.00 until July 19)
Letter Quest Remastered ($2.99 from $14.99 until July 19)
Slain: Back From Hell ($6.79 from $19.99 until July 19)
Squids Odyssey ($11.99 from $14.99 until July 19)
Tallowmere ($3.49 from $6.99 until July 19)
The Coma: Recut ($6.79 from $19.99 until July 19)
That wraps up another installment of the SwitchArcade Roundup! As always, feel free to leave any comments, questions, or concerns you may have right down below or tweet at us! Until tomorrow, keep your JoyCons charged and your Switches entertained with cool games!