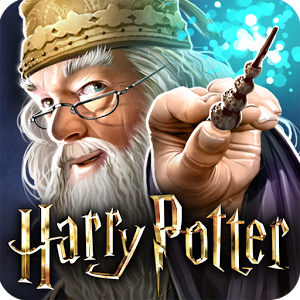 We've been keeping a close eye on Jam City's Harry Potter: Hogwarts Mystery ever since we first got word of it last December and saw its first trailer launch just last week. As a game that has you creating a student avatar and taking that character through the first four years of a Hogwarts education, Mystery has at the possibility of being a interesting game simply from the standpoint of exploring the Harry Potter canon in a new way. Besides anytime someone describes the gameplay as potentially combining the amazing IP of Harry Potter with the student-based adventures from games such as the likes of Bully, I always perk up.
Well, for folks that have an Android device, you may have the opportunity to check out the game even sooner than the rest of mobile players. We noticed recently that the game has now appeared on the Google Play Store with the soft launch moniker of being 'an unreleased app.' Checking out the information on the Play store it looks to be a free title with IAP ranging from $0.99 to $99, which sure seems like premium currency buys to me.
While I'm a huge Harry Potter fan and I'll certainly check out Hogwarts Mystery when it comes out, the apparent freemium underpinnings always mean that I'll have to approach the game with a cautiously optimistic standpoint. Obviously, the folks at Jam City are seem to be approaching their game design with a careful eye as well since a soft launch will allow the developers to fine-tune and adjust the game until they get it right. Regardless, for folks with an Android device, you may want to check out the soft launch if you want an early preview of what Hogwarts Mystery has to offer. For the rest of us, be sure to pre-register at the official website, check out its first trailer embedded above, and be sure to stick with us as we continue to monitor this latest venture into the vast world of Harry Potter.