2018 looks to be the year of the mobile MMO, with Albion Online in the middle of a beta test, and Runescape Mobile coming later on this year. Now, after releasing for Android back in October 2016, Villagers and Heroes by Mad Otter Games is officially coming to iOS on February 26th. The game had a major update in the form of the Starfall expansion in September 2017 which included a new system of skill mechanics, loot, gear, and new class improvements, as well as 5 new zones and increased level cap. Now it seems the game is ready for iOS after being on Android and PC for more than a year.
Villagers and Heroes is a traditional 3D MMO that not only looks beautiful, but also offers a plethora of great features and systems in what seems to be one of the most compelling mobile MMOs yet. With a world that draws inspiration from games like World of Warcraft both in terms of design and gameplay, Villagers and Heroes also offers a very robust skill system, including crafting, gardening, ranching, fishing, and mining. Players can also build their own villages with friends all while playing cross-platform between Android, PC, and soon, iOS.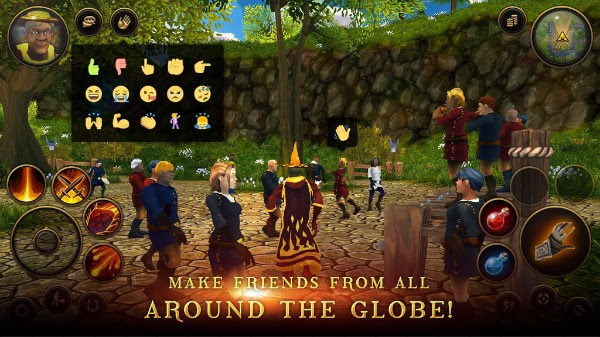 I've personally played the PC version and can say I'm very excited to have this MMO with me on the go. I'm constantly looking for something to scratch the MMO itch and Villagers and Heroes seems to check a lot of boxes as far as being a quality mobile MMO. If you're as excited as I am, run on over to the website and join the beta and get ready for the game's iOS launch on February 26th.