Everywhere you look these days, there's that wizard with the scar, Harry Potter, and it doesn't look like that's changing any time soon. As you probably already know if you've been reading our stories, we are getting a brand new Harry Potter game called Harry Potter: Hogwarts Mystery, and today we got to see a new trailer that shows a lot more gameplay than previous teasers have. Whether you'll like what you'll see really depends on what kind of a game you're looking for. This one is free-to-play, and that can go a few different ways if previous experience with games like this one is anything to go by. Harry Potter is Harry Potter, though, and there's definitely a huge audience waiting to find out more about Hogwarts Mystery—unless, of course, you're one of those who have gotten their hands on the soft launched Android version.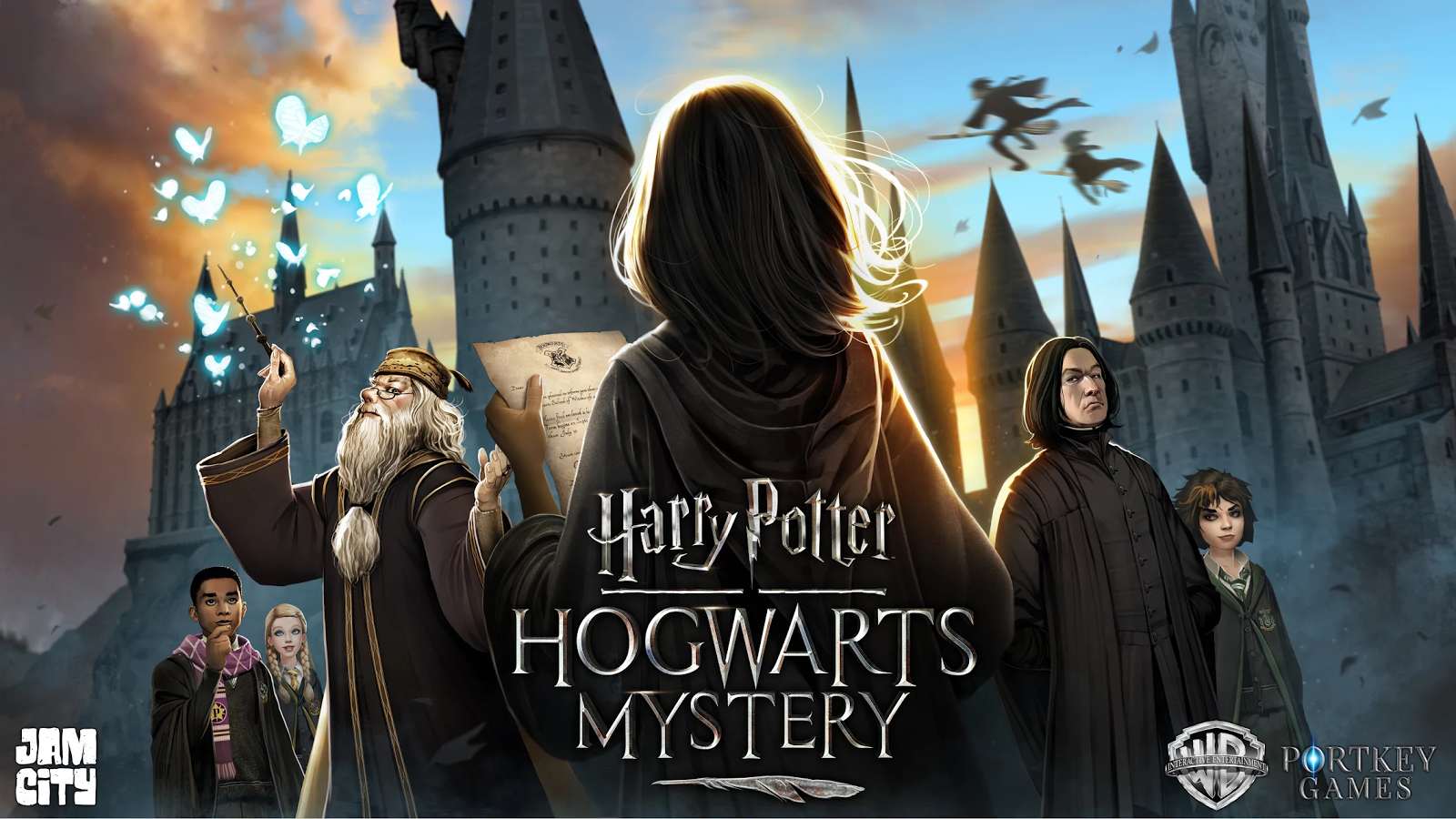 A few words about Hogwarts Mystery, first. Even though the game has Harry Potter in the title, you won't actually play as the titular (and grand example of how PTSD looks like) character; instead, you'll get to create your own witch or wizard, the first mobile game that lets you do so (as the developers proudly proclaim). To quote a famous TV persona, you get a Hogwarts letter, and you get a Hogwarts letter, and you get a Hogwarts letter. You can see that aspect of the game right at the start of the trailer, which shows how Hogwarts Mystery keeps all that is known and loved about the world of Harry Potter—the school buildings, the professors, etc—but puts you right at the center of the wizarding world. You even get to pick which House you'll join (Ravenclaw forever), which probably has some gameplay implications.
This narrative adventure with RPG elements will, of course, let you make your own student avatar as you always dreamed your Hogwarts self to be, and then will have you entering the usual Hogwarts routine of learning new magical skills, attending all kinds of classes—which I'm sure is the way to leveling up—forming friendships with those that share your beliefs and making enemies of all the rest, and so on. The game does comes with a story arc that will change according to your decisions at crucial moments—like whether to drink that third butterbeer or whether to call it a night. Hogwarts Mystery has a new encounter system where your decisions and actions impact your quests—although it's not yet clear precisely how they impact them—which should help you feel like your actions actually matter. Prophecy or not, you will rise to fulfill your destiny.
Speaking of rising, Hogwarts Mystery is a free to play game, so that rising might contain plenty of timers (fame requires patience) and IAPs (fame doesn't come cheap). As the trailer demonstrates, you get to master different spells and potions, and I have a hunch that mastery will be peppered with timers. The content has to be gated somehow, otherwise players will go through everything Hogwarts Mystery has to offer faster than Hermione can cast a spell.
Still, free to play or not, it's not often we get to play games set in the world of Harry Potter, so I think many of you will definitely check the game out. It does come with a brand new storyline all about the Cursed Vaults and your brother's disappearance. Whether the monetization will get in the way of the fun remains to be seen, but I, like Ron after a few butterbeers, remain optimistic.
The game has been available in early access on Google Play for some time now, but now you can officially go to the game's website and pre-register (which, again, you probably already have done given that the link has been around for a month or so). If you're a fan of Harry Potter, are you looking forward to getting to enjoy a brand new adventure in the halls of Hogwarts, or is the monetization model your own personal Boggart?