Hello everyone and welcome to another Touchstone Tavern, our roundup of last week's best news stories and videos from the world of Hearthstone (Free). As was to be expected, there's a lot of talk about the current power levels of Druid and the effects that has on the meta (and the game as a whole). So, we have stories both about getting on the Druid bandwagon and trying to beat Druid decks. There are also stories about the new short Blizzard has unveiled, which is lovely, as well as the results of the Global Games finals. Overall, the world of Hearthstone seems to be all about Druid issues at this moment, and it remains to be seen whether the Druid-mania will soon subside or whether it will continue until Blizzard does something about the current state of the meta. Let us begin.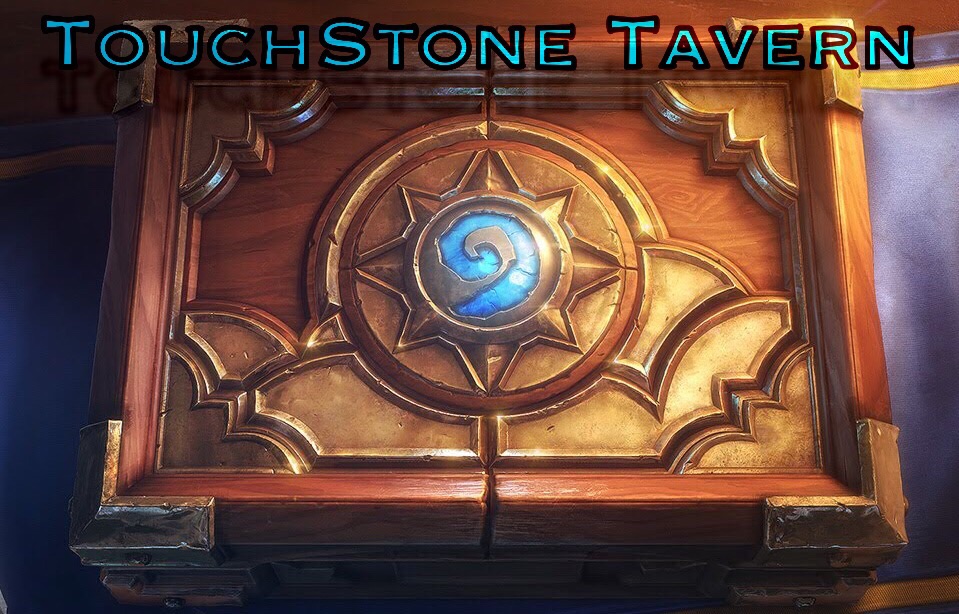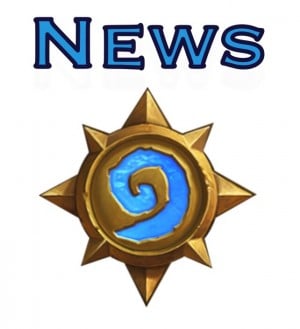 Decks Designed to Beat Druid
If you've been having Druid issues, check out this story. The writer put together a list of decks specifically designed to take out that pesky Druid decks. Decks include Pirate Warrior, Exodia Quest Mage, Mill Rogue, and others, and they come with dekclists and short guides. So, if Druid is getting on your nerves, check out this story.
Frozen Throne Legend Decks
This story is all about super-powerful decks that have hit Legend, although not all of them are "interesting." There's a Murloc Paladin that's hit #1 Legend, a Jade Druid (of course), a Pirate Warrior, a Finja Aggro Druid, a Mage Highlander Priest, and many more. If you have the cards, this is a great list to check out, although you'll still need the skills to pilot these very powerful decks.
Token Druid Guide
If you can't beat them, join them, right? If you want to play around with Token Druid, this is the guide you'll need to read. It updates the old archetype with Frozen Throne cards and guides you through putting the deck together and piloting it properly. The guide goes into detail on what each card's purpose is and even what cards to replace in case you're missing some. A detailed guide that's definitely worth a read if you feel like going the Druid way.
Blizzard Responds to Druid Issues
As we wrote about last week, Iksar (aka Dean Ayala) went on Reddit to talk about the Druid issues in the game and how the team is thinking of moving forward on this issue. He talks about how early it is in the meta cycle to be talking about dominance and about nerfing, and how there have been stronger decks in the past. He then went on to talk about specific problematic cards and how the team sees them. Go read the whole story and let me know in the comments if you agree with Blizzard's position.
First Multiplayer Raid Pits Players Against Arthas
Gamescom 2017 saw the first ever multiplayer raid that felt more like an MMO than a card game. As this story discusses, this brawl set everyone at Gamescom against a one-million hit points Arthas. Every player tried to do as much damage as possible, and the more damage, the higher the rank the player would earn. The raid-like brawl is part of the new Fireside Gathering Brawls that are meant to make Fireside Gatherings more fun. Let me know if you had a chance to play this Brawl and what you thought of it.
After Frozen Throne, Matches Are Taking Longer
As this story points out, the latest expansion seems to have slowed down matches quite a bit, and that makes it less fun for casual players who want quick games. Although he can't say for sure, the writer of the story does believe that Frozen Throne has disrupted the usual Aggro dominance we usually see when new cards are infused into the game. The dominant decks now have strong anti-aggro options that allow them to go to the late game, which gives us matches that last from 20 to 30 minutes each. He even has stats to back that up. While he knows some players like a slower, control-leaning meta, it's challenging to only get through 3 games an hour, especially if you're trying to climb the ladder. Do you like the slower meta, or would you prefer a faster, more aggro-oriented one?
First Animated Short 'Hearth and Home' Is Lovely
Blizzard went all Disney last week and gave us a really nice short called Hearth and Home. This isn't a one time thing either; Blizzard is planning a whole series of comics and shorts (and, of course, merchandise) starring the cast of the short, and I'm all for that. I hope future expansions get the comics and shorts treatment because that would really help build up the game's lore. Check out our full story here.
Czech Republic Wins Global Games
After a long and fun tournament, the Czech Republic Team is the Global Games Champion, defeating the Ukraine in the final. Given that the Ukraine has players like Kolento and Neirea in its roster, beating them wasn't an easy task for the Czech Republic, but they did it. pokrovac, CzechCloud, and StanCifka managed to surprise their opponents with some interesting deck choices and take the title. Go here to see how each match in the finals went down.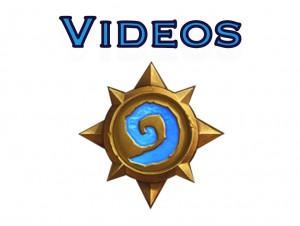 Best of Rotface
5 Broken Interactions
Fail Moments #51
Kripp's Nine Lich King Kills
Frozen Throne WTF Moments
How RNG Looks Like
Hero Cards Don't Belong in Arena
Best Frozen Throne Moments
17 Hidden Cards in Hearth and Home
Saltiest Moments #29