Welcome to another busy week of new iOS game releases! Now, before anyone goes and asks, NO, there is no sign of The Binding of Isaac: Rebirth this week. When news broke that it had finally been approved by Apple and would be coming VERY SOON, many were hoping that VERY SOON meant tonight. No such luck, at least so far. Turn that frown upside down though, because there's a lot of great looking games in this week's long list, so check out all the games below and let us know which ones you've got your eye on.
---
A Killer Time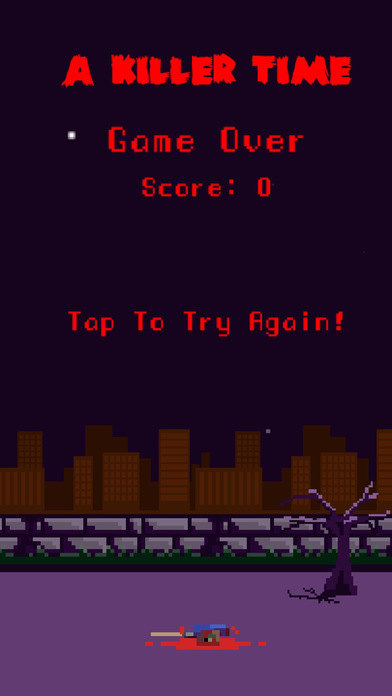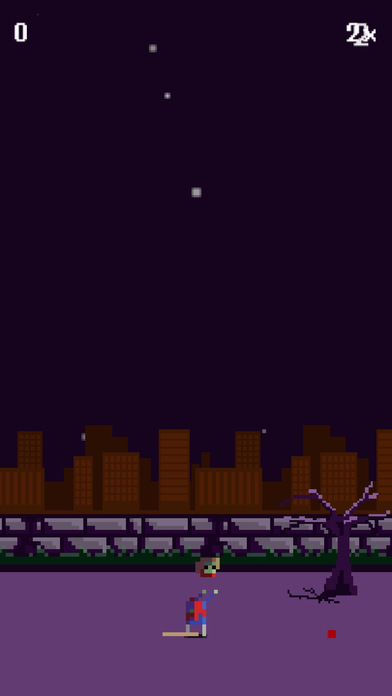 iTunes Description
Have A Killer Time trying to keep your zombie head up in the air for as long as you can before you realize the terrible, fatal mistake you have made!

Music by FiluAndDina / Pond5.com
Zombie! font by Patrick Broderick / rotodesign.com
Manaspace by Codeman38 / zone38.net
Forum Thread: A Killer Time (By Bradley and Montgomery)
---
Arena Quest RPG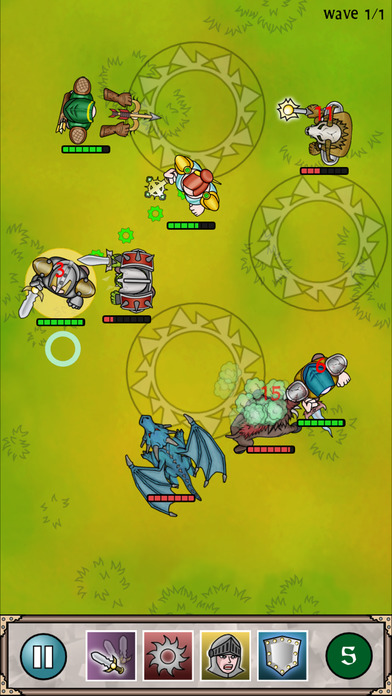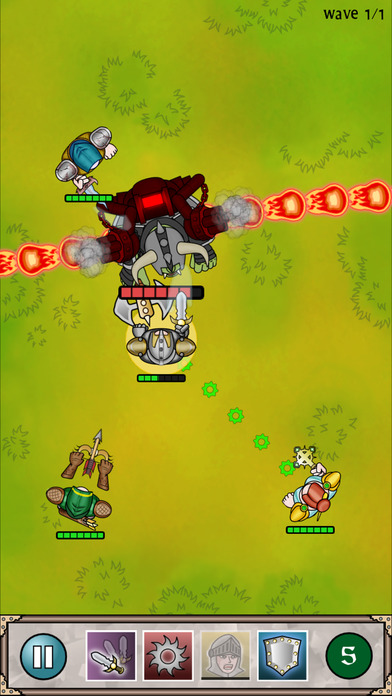 iTunes Description
Take command of 4 heroes in this top-down team based brawler and duke it out on the battlefield against a variety of enemies and bosses. Use your wits and dexterity to guide the champions of Riverwood on an epic quest to retrieve the stolen gems of power and restore peace to the kingdom.

You decide which heroes are called to battle. Play it safe with the traditional tank, healer and double damage setup, or throw caution to the wind and go hard with 4 glass cannons. There is no right or wrong party composition as long your champions remain standing at the end of the battle to collect that sweet sweet loot!

In addition to multiple hero classes, Arena Quest RPG features dozens of skills, weapon enchants and a random loot system containing hundreds of legendary items. This game "puts all the ingredients of an RPG into a big pot, then boils it until only the delicious concentrated broth remains." Built specifically for portable devices, Arena Quest RPG combines strategic depth with intuitive touch controls, delivering a core game you can enjoy on the go.
Forum Thread: Arena Quest RPG (by Gfactor Games)[+Lite Version]
---
Ball Up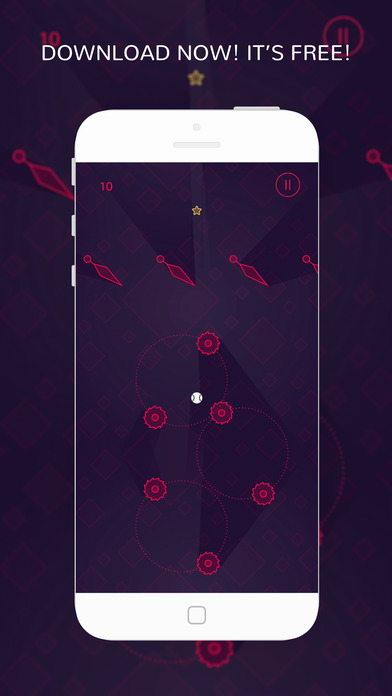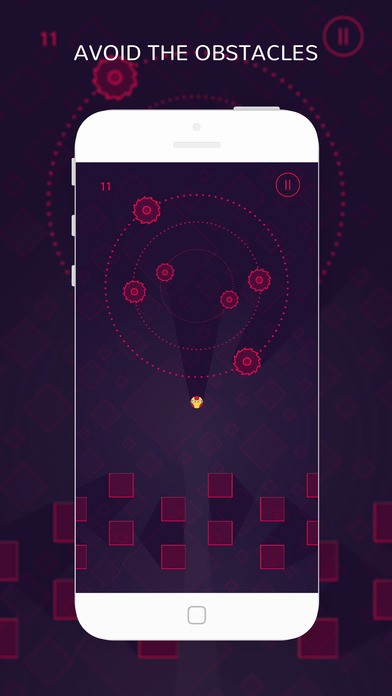 iTunes Description
"Ball Up •" is a simple but addictive jumping game! Jump the character as high as you can! Avoid all the obstacles and achieve the highest score.

Features:
• Cute characters.
• One-Touch Gameplay.
• Endless Arcade Game.
• Free to play.
• Minimalistic Art.
• Easy to PLAY but HARD to get high score
Forum Thread: Ball Up • (by OUTLINE®)
---
Barbaric: The Golden Hero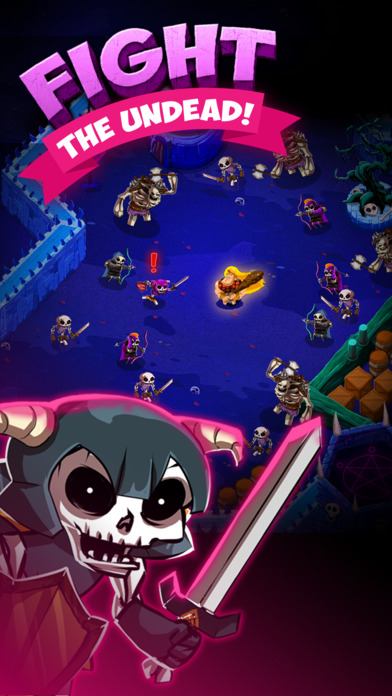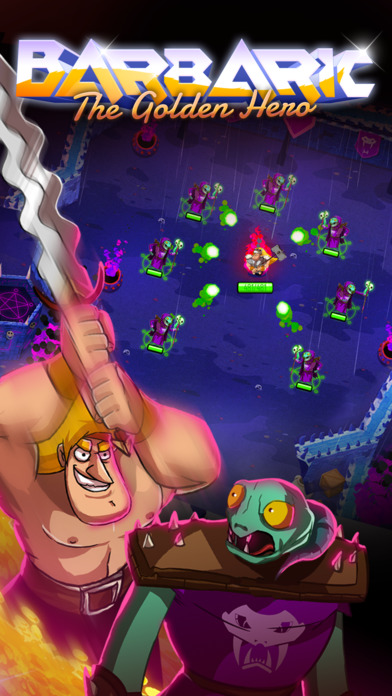 iTunes Description
Take on the role of a mighty barbarian warrior on an epic quest of monster smashing and loot grabbing! Hack and slash your way through monsters to raid their dungeons and steal their gold!

Transform into a barbaric pinball and strike down monsters! Charge into hordes of undead creatures and become the most powerful Golden Hero!

Test your aiming skills in dozens of levels, upgrade your character, and discover powerful items!
Forum Thread: Barbaric: The Golden Hero (By Upopa Entertainment)
---
BeatLine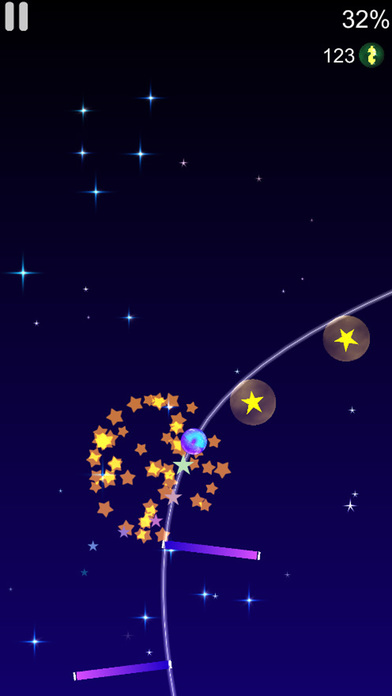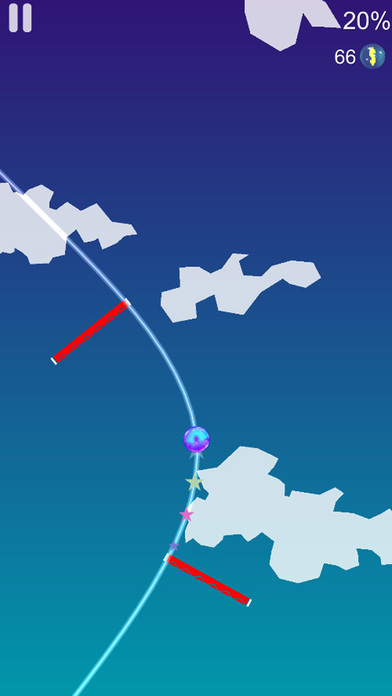 iTunes Description
Improvisation, using the rhythm Complete the stage!

If you touch right to move the character to the right.

Touch left side of the character is moved to the left.

Releasing the line returns to the character.

Avoid the obstacles!!!
Forum Thread: BeatLine™ (By Lee jihoon)
---
Bogey's Land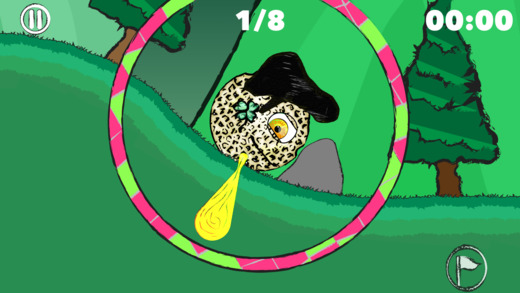 iTunes Description
Help Bogey and his friends get to the hole in the least amount of strokes. Bogey's Land is a golf based game with hours of replay value. Each level requires skill, imagination and determination to solve.

36 unique levels, some may be very challenging for some people. Can you complete them all?
Forum Thread: Bogey's Land (By daniel Fernandez)
---
Epic Orchestra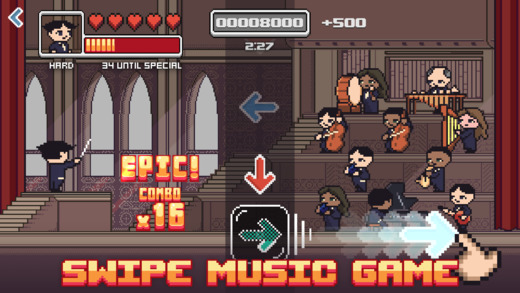 iTunes Description
Epic Orchestra is a swipe-based rhythm game with an awesome classical music score. You're the Maestro conducting the orchestra as they perform music from legendary composers such as Grieg, Beethoven, Mozart, and more.

Feel the beat as you progress your way through various rhythmic challenges. With Epic Orchestra, you'll connect to these classic tunes like never before as you swipe your pixel baton left, right, up, and down.
Forum Thread: Epic Orchestra (By Nick Culbertson)
---
Evil Clowns Exploding Phones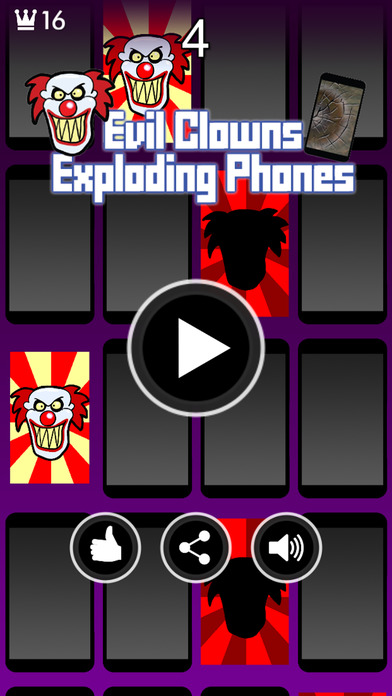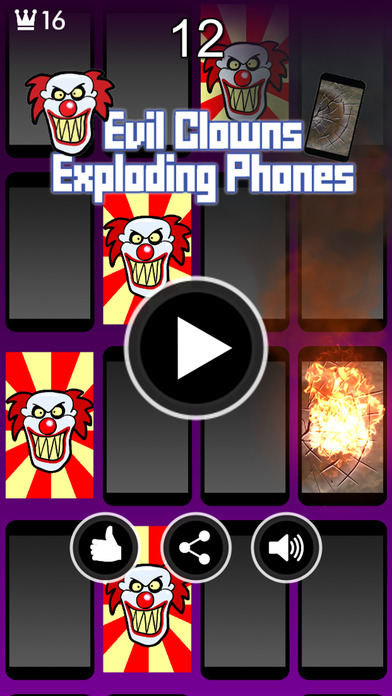 iTunes Description
Tap on the evil clowns before they escape – but be careful not to touch the exploding phones!
Forum Thread: Evil Clowns Exploding Phones (by Ezone.com)
---
Frenzy Arena – Online FPS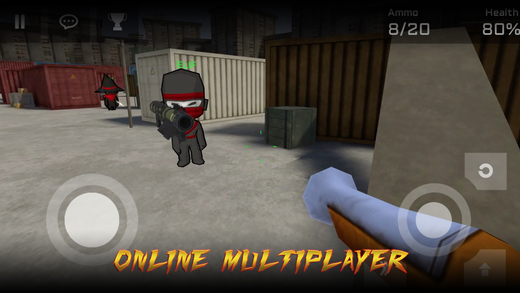 iTunes Description
Frenzy Arena is a lightweight fast-paced multiplayer fps game with tons of action. You can battle with your friends, classmates and colleagues or anyone else all around the world on this deathmatch.

FEATURES
– Super smooth and intuitive controls
– 28 characters with special abilities
– 9 awesome weapons
– 4 stunning maps
– Achievements with great rewards
– Up to 8 players can battle at the same time
– First one to reach kill goal wins the Deathmatch
– Private or public rooms
– In-game chat
– No timers, no Ads. Just endless fun!
Forum Thread: Frenzy Arena – Online FPS (by Maruf Nebil)
---
Gear.Club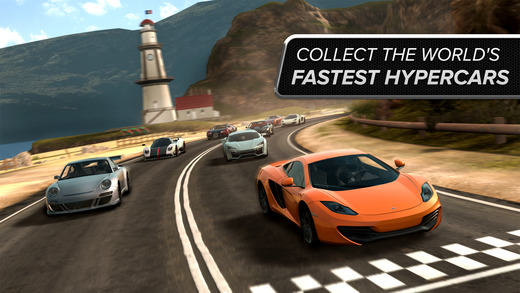 iTunes Description
Gear.Club is much more than a quick adrenaline rush; it is an authentic world of cars. Realistic driving experience, with fully simulated engines, powertrains, suspensions and aerodynamics.

You will get to explore breathtaking settings and compete live with your online friends and foes through unlimited races, championships and events.

Gear.Club offers a full range of options for the cars. Players can collect, upgrade and customize some of the most gorgeous exotic vehicles in their performance shop and enjoy details including engine and interiors in full HD.
Forum Thread: Gear.Club (by Eden Games Mobile)
---
Hardwood Rivals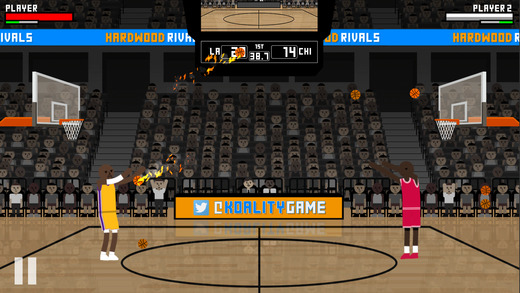 iTunes Description
It's time for basketball! The sequel to Basketball Time is back and better than ever. Hardwood Rivals introduces revamped shot mechanics and lets you customize your own player and compete for the top of the leaderboards. Challenge your friends in Knock-Out or HORSE and see who has the best shooting skills!

FEATURES:
– Fully customizable players
– Earn XP in multiple game modes and unlock player items and accessories
– Same device, head-to-head multiplayer
– HORSE mode
– Over 30 teams to unlock
– Leaderboards and Achievements
– Share replays of your highest scores
– Simple, yet challenging skill-based gameplay
– Free to play!
Forum Thread: Hardwood Rivals (by Justin Mai)
---
Hoppy Hoop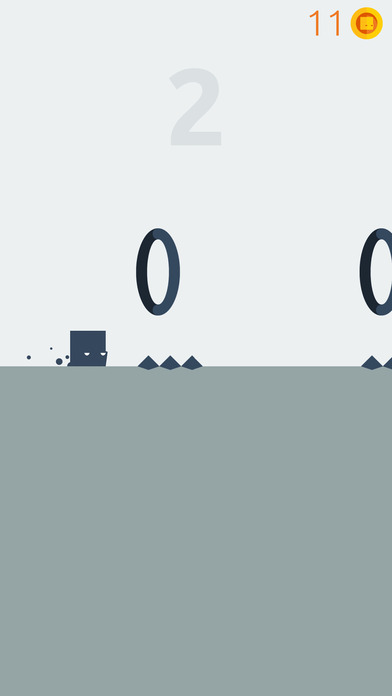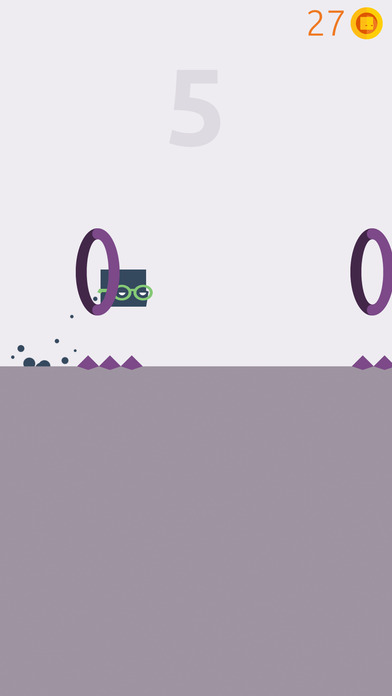 iTunes Description
WARNING: Super Hard!! Simply jump through the rings!

◉ Simple and fun one tap controls.
◉ Compete for the best score in the world.
Forum Thread: Hoppy Hoop (by Smilerush)
---
Jetpack Turbo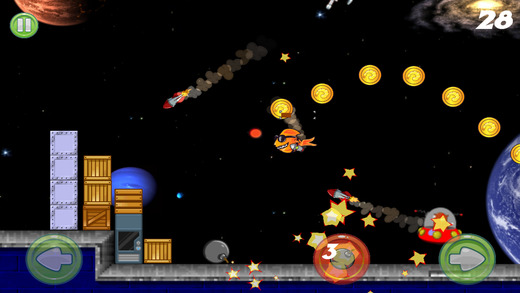 iTunes Description
A fish ? with sun glasses ? in space ? – yes that's right, but this is not an ordinary fish, this is Jetpack Turbo!!! Jetpack Turbo is trapped in an alien space facility surrounded by baddies, unmanned gun turrets, lethal laser beams and many other obstacles that must be destroyed, disabled and avoided while trying to find the escape shaft. This is a great fast paced addictive casual game for all ages.

How To Play:
-Collect all the coins to disable the escape shaft laser beam to allow Jetpack Turbo to escape the level
-Drop bombs to kill baddies, move obstacles, disable laser beams and gun turrets etc
-Collect ammo packs for additional bombs
-Hitting baddies and rockets will damage the jetpack
-Collect health packs to repair jetpack turbo damage
Forum Thread: JetPack Turbo (By Phil Bell)
---
Jump Over the Rings!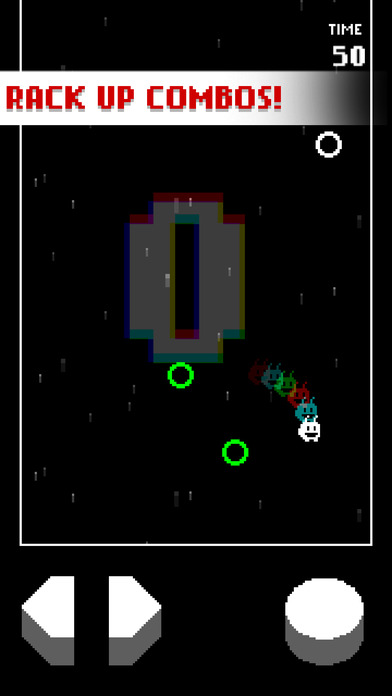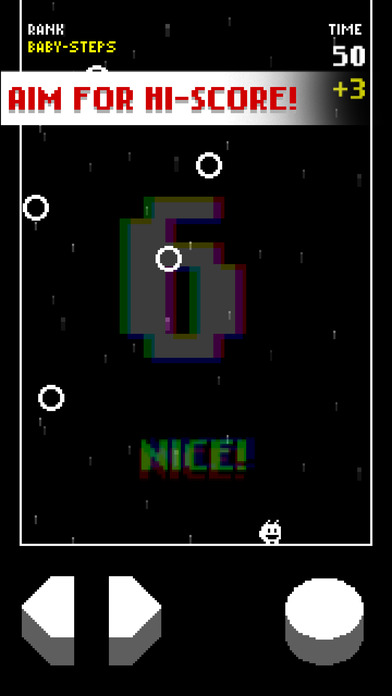 iTunes Description
Jump over countless rings in this addicting retro arcade game!
Jump Over the Rings is at its core a simple and fast-paced retro game with a high level of challenge.

Jump over multiple rings, rack up combos and survive the inevitable "sudden death" for as long as you possibly can! As you get better at the game, you'll uncover over 10 different ranks – jump over 100 rings to obtain the highest rank imaginable!
Forum Thread: Jump Over the Rings! (By Yong Kian Chin)
---
Lifeline: Flatline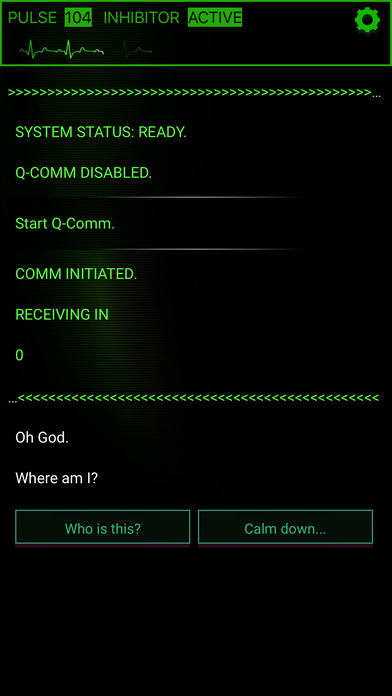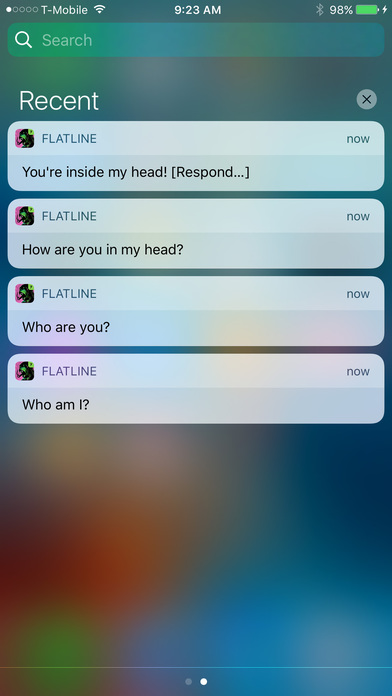 iTunes Description
The Lifeline series takes a terrifying turn in this interactive horror experience. Every decision you make could help Wynn to safety, or lead her to an untimely end.

Something has gone horribly wrong… Venture deep into a mysterious scientific facility, where a woman named Wynn has just woken up strapped to a hospital bed. She doesn't remember what happened to her – all she knows right now is that she has to get out of this place. And her only link to the outside world… is YOU!

Help Wynn navigate creepy darkened hallways as the shrieks of something inhuman get closer… In this thrilling interactive horror experience, your choices shape the story and ultimately decide Wynn's fate!
Forum Thread: Lifeline: Flatline (by 3 Minute Games)
---
Mmmonster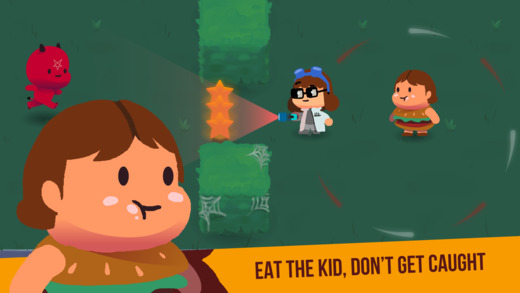 iTunes Description
What does a real monster do on Halloween? Go out for a snack!

Using only cunning and a bag full of irresistible candy, you'll need to lure your victim out of the light before somebody catches onto your killer "costume".

• 30+ Puzzles
• Need an extra challenge? Step into the light to grab summoning stars and unlock new monsters!
• Original Spooky Soundtrack
Forum Thread: Mmmonster (by Wefiends, Inc.)
---
Oh…Sir! The Insult Simulator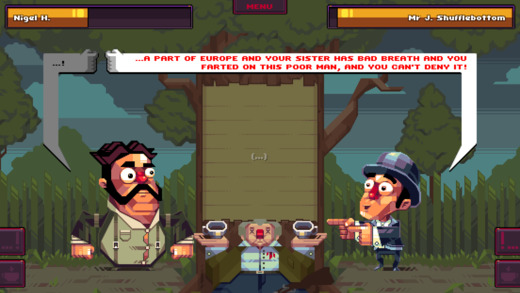 iTunes Description
The parrot is back from the dead bringing countless new insults for your disposal, Sir! Remember that silly game that parted lovers, destroyed families and turned friends into enemies? Here's its successor that does even more, certainly with more style and more variety. And I have proof! This time you can spread affront to everyone in the world that has Internet access or – if you're not the most sociable – you can sit alone and play with yourself. Nudge nudge.

So don't let the parrot die for nothing and tell that grumpy old lady that her husband donated organs for a strange woman lying in a pond and that her sister poses nude for some dog. Then meet a retired hipster who admires pictures of a grunting sow, and a fake Russian who borrowed a dead body to put his teacup and crumpets on. It's also the only game that lets you learn what's The Meaning of Life, and that's scientifically proven!
Forum Thread: Oh…Sir! The Insult Simulator (By Gambitious Digital Entertainment)
---
Planet Invaders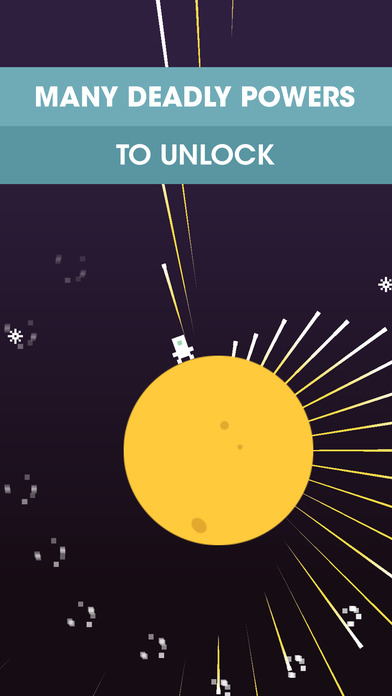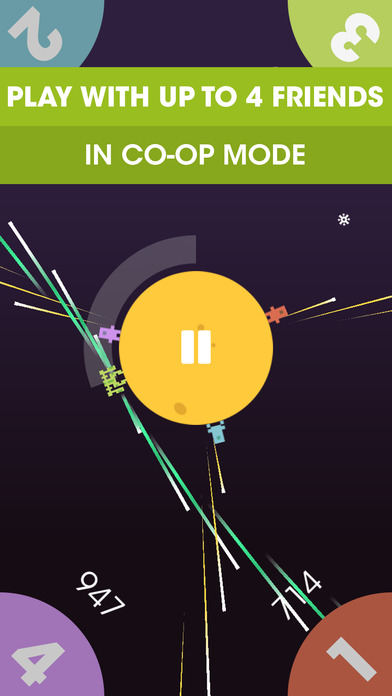 iTunes Description
Planet Invaders is an arcade shooter where you must defend your planet against endless waves of challenging enemies.

Unlock different players and powers, turning squads of enemies into beautiful cosmic fireworks.


In co-op mode, you can play with up to 4 players as a team on a single device.

2 Game Modes:
– Classic (Single player)
– Co-op (Play with up to 4 players)
Forum Thread: Planet Invaders – Space Invaders on Steroids (by Cotton.sg)
---
Radial Blitz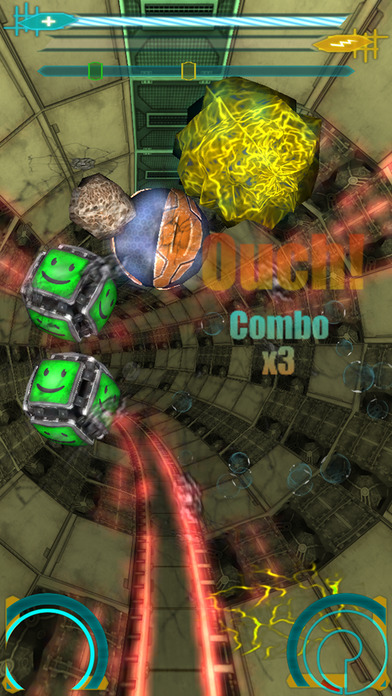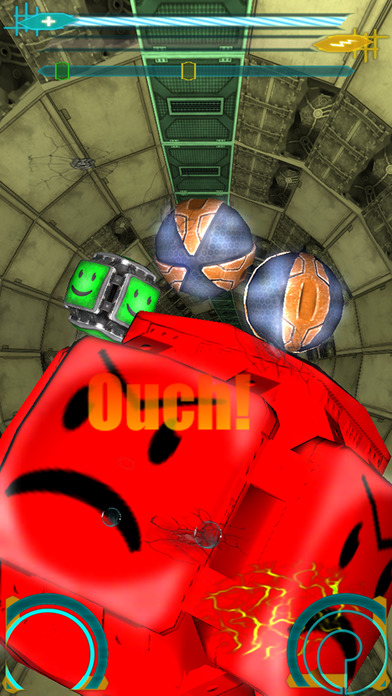 iTunes Description
Trapped in a tube where destruction seems like the only option, you must survive long enough to face your destiny.

Radial Blitz is a high paced reaction game. Exercise your targeting skills on swarms of targets. Observe and obliterate multiple bosses. Feed on their power to grow unstoppable. Learn the fate of mankind as you desperately search for the exit.
Forum Thread: Radial Blitz (By EverSystems)
---
Slugger – Endless Home Run Arcade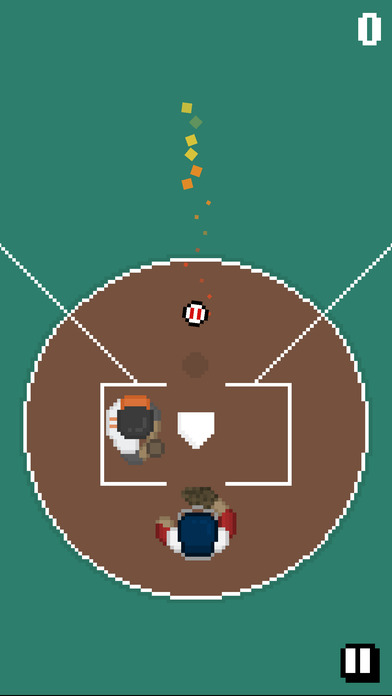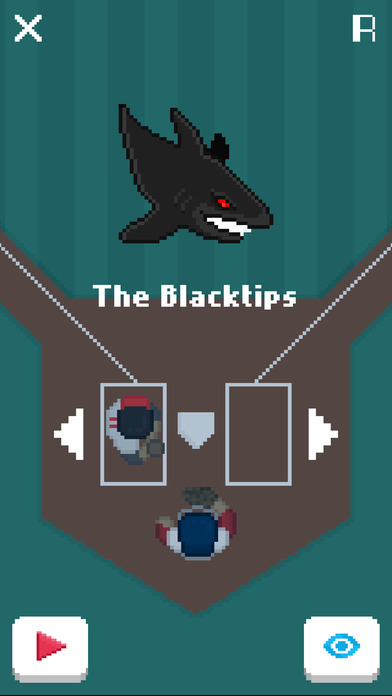 iTunes Description
Hey Rookie!

Do you have what it takes?

Hit home runs and collect as many bronze, silver and gold trophies as you can. Break high scores and unlock more teams and ball parks as you progress.

One-tap controls. Simply tap on your screen to bat.

And it's outaaaa hereeeeeee!
Forum Thread: Slugger – Endless Home Run Arcade (by Jordan Melendez)
---
SMILE Inc.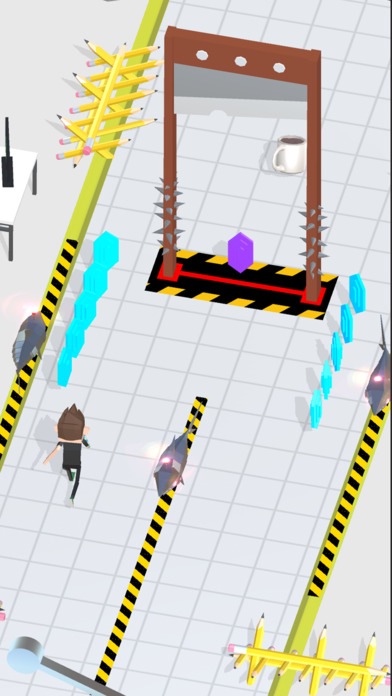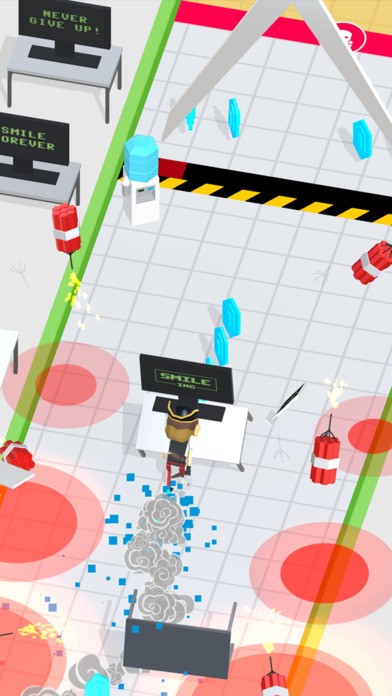 iTunes Description
Welcome to SMILE Inc.™!

Roman Atwood and crew have FINALLY decided to get real jobs – the only problem is where they've been hired!

Deadly booby traps, devious machinery, and ruthless contraptions clutter the floors of your new office. How far can you climb up the corporate ladder before the lethal reality of business claims another victim?
Forum Thread: SMILE Inc. (by Super Lame Games)
---
Snake Mice Hunter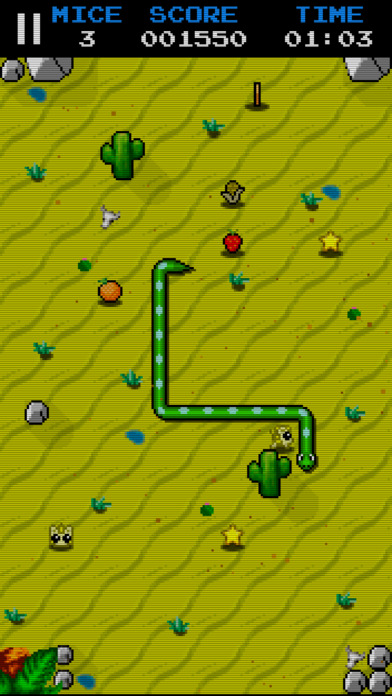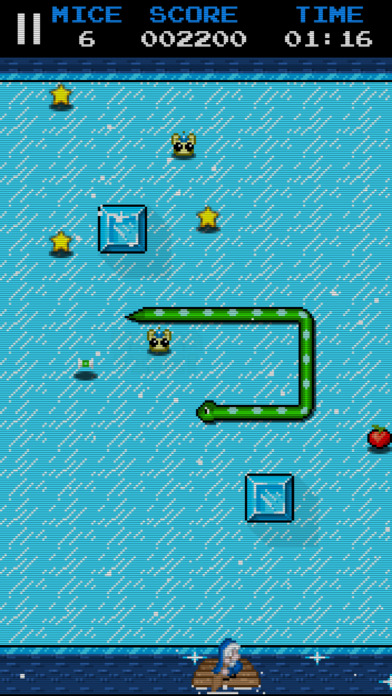 iTunes Description
The return of a classic, now better than ever!!! Do you consider yourself an intelligent person? Intelligent enough to hunt a simple little mouse? Don't be so sure! Avoid the obstacles, find your prey and trap it before time runs out!

With Snake Mice Hunter, you'll spend hours and hours enjoying the most fun version of the classic Snake Game. Your mission is to hunt the small rodents that will drive you crazy throughout your adventure in seven different fantasy worlds.

Yellow, orange, blue and even multi-colored mice will use all of their brains to avoid being devoured by the feared Mice Hunting Snake. But don't get too confident… every mouse you eat will make you grow and it will be harder and harder to move around the level.
Forum Thread: Snake Mice Hunter (By Iteration Mobile)
---
Soccer Shootout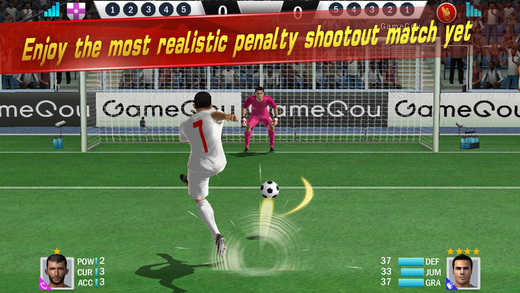 iTunes Description
Can you make the shot? Can you make the save? Can you handle the pressure as a stadium of sports fans looks on?

New authentic multiplayer penalty kick game Soccer Shootout puts you in the roles of football kicker and keeper for an ultimate showdown. Enjoy live, 3D gameplay with a simple flick of a finger. Build your dream team of kickers and train them in special skills. Go head to head with opponents from around the world in free and unlimited challenges. Win rich rewards every week! Are you ready to be a hero? The world is watching.
Forum Thread: Soccer Shootout: Online penalty kick duel (By gamegou)
---
Sticky Boots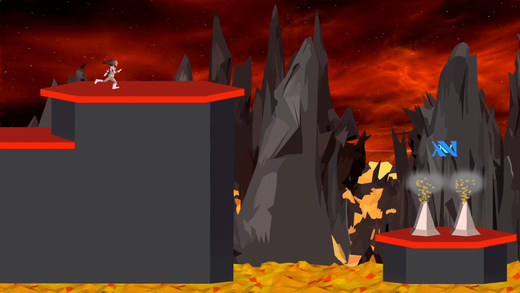 iTunes Description
Sticky Boots is a diabolically difficult platformer that will test your wits as you navigate the universe. Test your reflexes and your ability to adapt as you learn the ins and outs of every level. Conquer each planet to unlock the next phase of your epic adventure!
Forum Thread: Sticky Boots (By Travworks)
---
Tap and Hop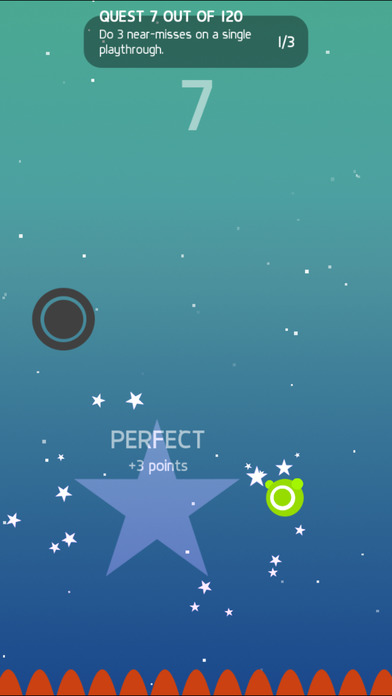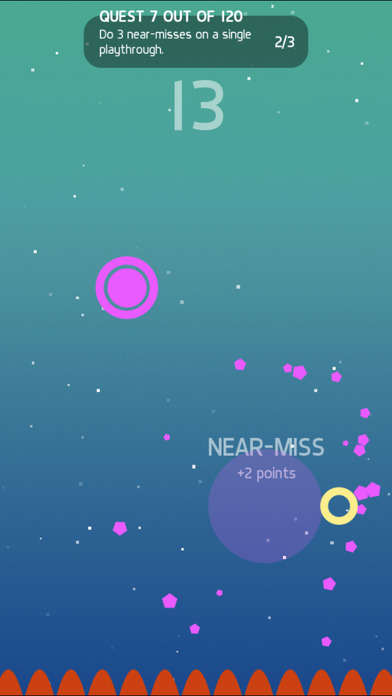 iTunes Description
Tap and Hop is a bite-sized mobile game for your "waiting" moments. Its very easy mechanics will get you playing in no time. Challenge yourself by timing your jumps to land on platforms. Just tap whenever you're confident to hit the target. It's that simple! Add to it the challenge of completing more than 100 quests as well as collecting beautiful themes.

Features:
* Quick and Easy
* Unlockable Themes
* More Than 100 Quests
* ForceTouch Quick Action Support
* Game Center Support
Forum Thread: Tap And Hop (by DuskyDrones)
---
Taps to Riches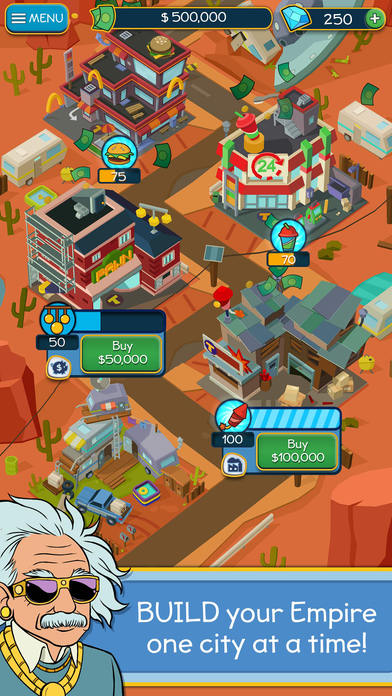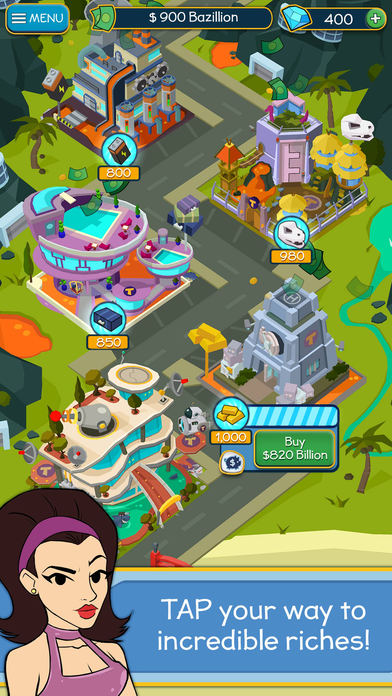 iTunes Description
Build your empire one city at a time in this new tap idler sure to make you money hungry! Tap to make money, tap to upgrade your city's business buildings, and tap some more! Unlock, hire, and collect as many Advisors and Bizbots as you can to upgrade your business value, build your cities faster, and earn a stash of cash as you rise from rags to riches! Valuable Adviser bonuses will have you tapping even faster!

From the creators of Coin Dozer and Brick Breaker Hero, Taps to Riches will have you tapping everywhere you go!

Start from the bottom as a newly freed villain with big dreams of once again achieving world domination. Tap your way into riches and money by upgrading buildings and investing in your city. The more cash you invest in businesses the more money they produce for you. Hire valuable Advisors to unlock special business bonuses, and use Bizbot resources for even more cash bonuses!
Forum Thread: Taps to Riches (By Game Circus)
---
Trending Pharaoh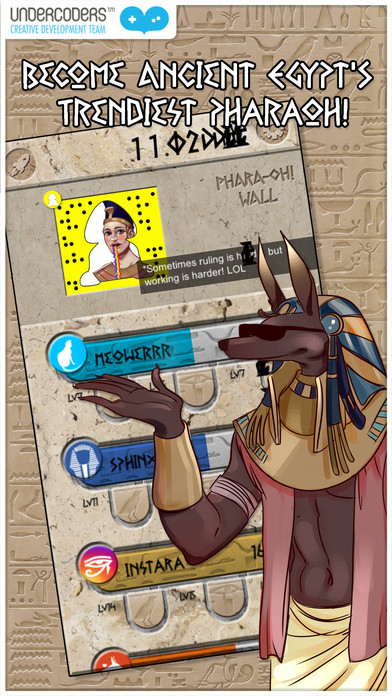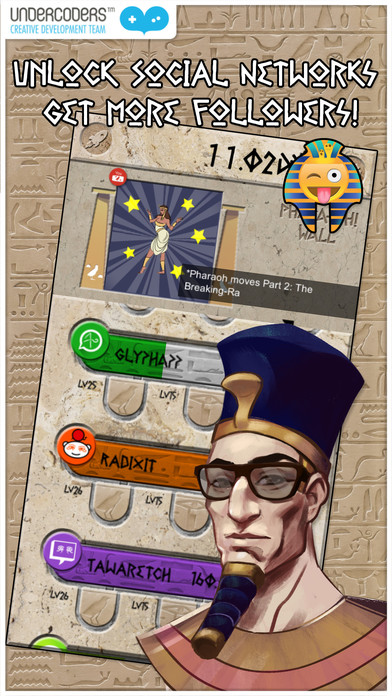 iTunes Description
Ramses has built a new flashy Pyramid, Cleopatra is now dating Romans, Xerxes is posing with a golden sarcophagus and Nefertiti just got a cute Persian cat. Social networks just arrived in Ancient Egypt and a crazy popularity war has started! Can you become the trendiest Pharaoh of the old dynasty?

Share your Royal thoughts via Meowerrr, impress your servants by posting on SphynxBook, upload last night's party pics on Insta-Ra and find your soulmate on Tinubis. Everything counts on your quest to win more followers: unleash all the potential of the ancient Social Networks!

But you're a Pharaoh after all! Relax and upgrade your networks to multiply your influence or hire community managers to create posts on your behalf. Your popularity will continue to rise even during your royal naps. Rewrite history with Trending Pharaoh, an hilarious and unique social life simulator which portrays the rulers of Ancient Egypt as never seen before.
Forum Thread: Trending Pharaoh (by Undercoders)
---
Vlad's Vampire Dash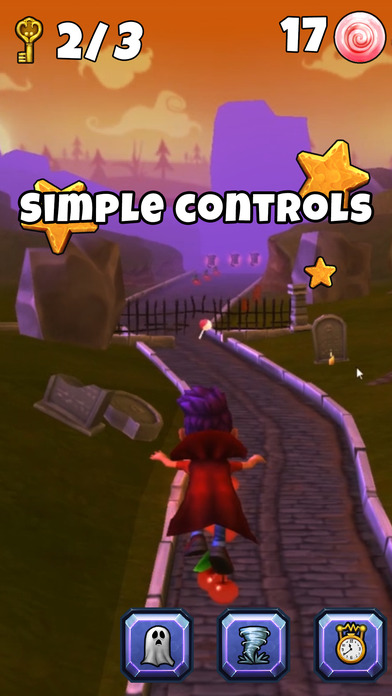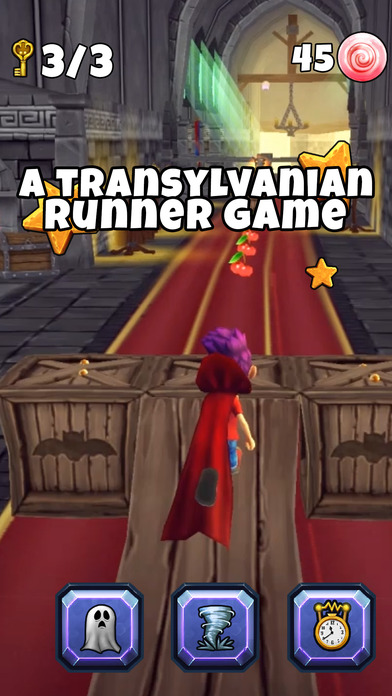 iTunes Description
The children of the night are out for candy!
Vlad's Vampire Dash is a colorful swipe-and-run arcade game that takes the player on an exciting obstacle course around Transylvania. Rushing like the wind the vampire hero travels across the winding paths of the Carpathian countryside cemeteries, narrow castle corridors, and finally – the streets of London. Each of the colorful settings comes complete with its own set of challenges, traps, and quests. It will take all of the players' wits and reflexes to reach the finish line of the increasingly difficult courses – even with the help of the special items unlocking a variety of vampire powers.
Forum Thread: Vlad's Vampire Dash (Victoria Games)
---
WitchSpring2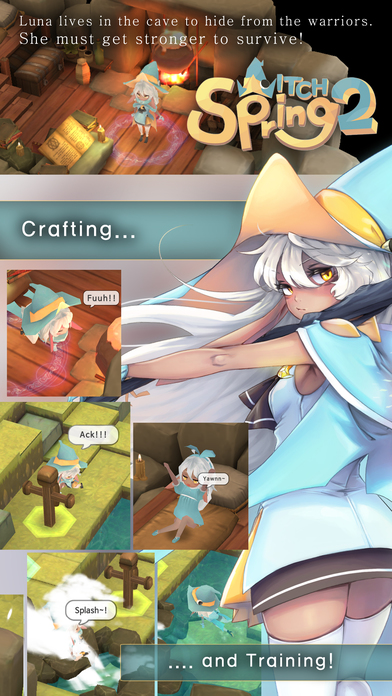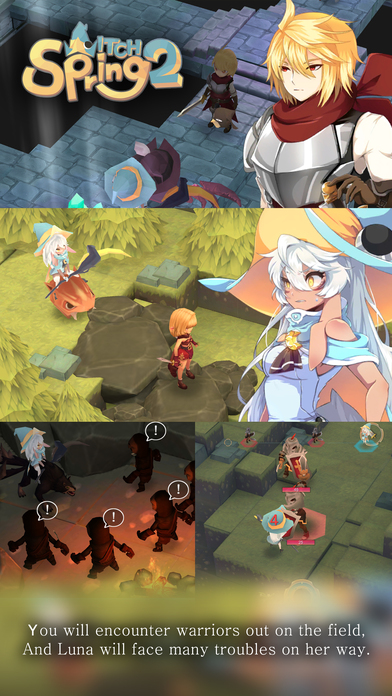 iTunes Description
This is the story of Luna, the Moonlight Witch as she sets out into the world.
This is a sequel to Witch Spring.

Witch Spring 2 is a story-based single-play simulation role playing game
that does not require any additional purchase within the game.
Forum Thread: WitchSpring2 (by SUYOUNG JANG)
---
Zombie Anarchy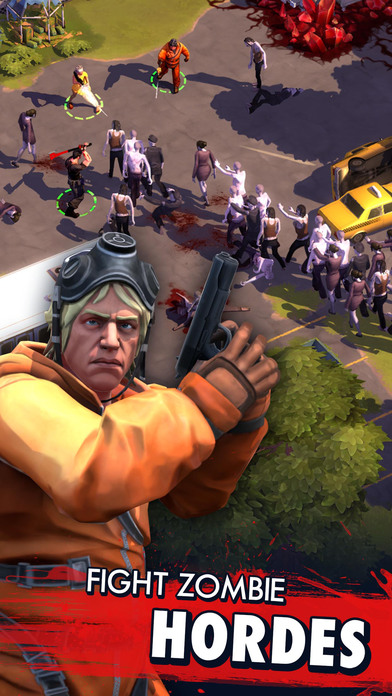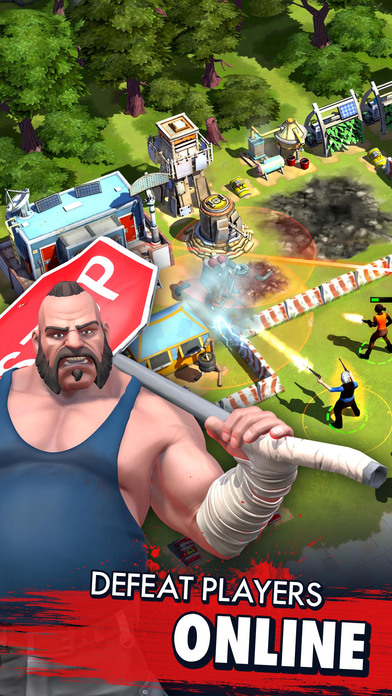 iTunes Description
Do you have what it takes to survive hell on Earth?

Begin a desperate struggle to survive an apocalyptic world full of danger and opportunity. Gather skilled survivors to your side and unite against relentless attackers – both living and dead. Scavenge in the city, wage war on infected zombie camps and take what you can from other survivors. When humanity falls and the dead rise, you must do whatever it takes to survive in this apocalyptic combat-strategy game.
Forum Thread: Zombie Anarchy: Strategy, War & Survival (by Gameloft)
---
1Bump!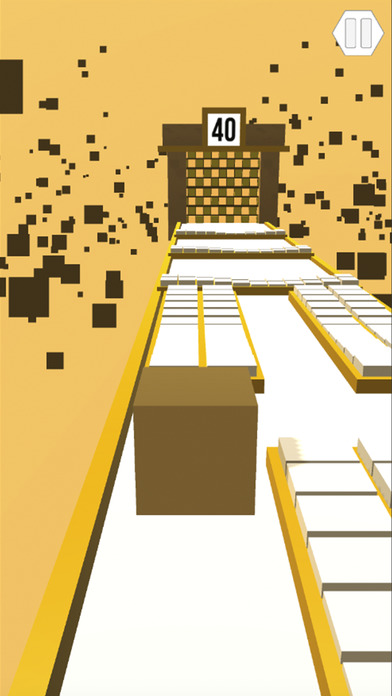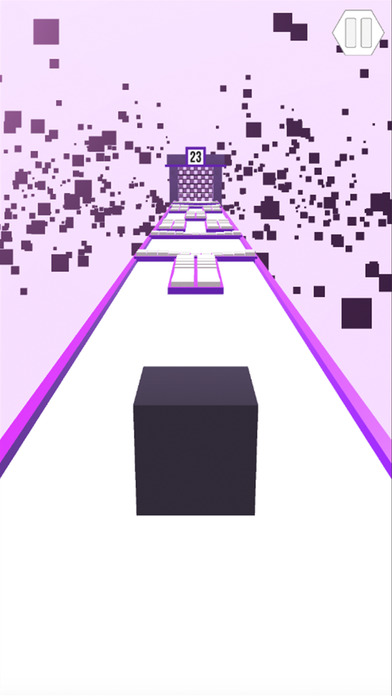 iTunes Description
Cube, tap, swipe…it looks easy! You only need this to play 1Bump! !

Jump and dodge the obstacles that cross your path and reach the end safe and sound. Control the cube perfectly and take him till the end. Finish all the levels and brag about it!
In a world mostly made of cubes, take yours to the last level!

Be the first of your friends to complete 1Bump! ! It's a long way till the end, and we honestly think you can´t reach it…but you can give it a try!

Do you have what it takes to surpass them all?
Forum Thread: 1Bump! (by Rusty Toad Studio)
---