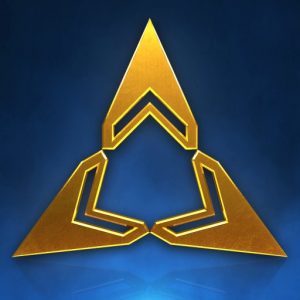 Those who played Super Bit Machine's amazing 2D shooter Armajet during its Alpha a few months back (over 2500 players did so according to the devs) know that it's a fantastic mobile shooter that, in my opinion at least, has the potential to be a huge hit. Of course, potential and realization of that potential are two distinct things, but as you'll see, the developers seem to have their priorities straight and are adding pretty much all the features players asked for during the alpha. The good news for everyone is that the Closed Beta is launching for both iOS and Android on August 18th, so you'll get to see for yourself all the new features the developers have added and provide feedback on how the game can improve even more.
What new features will the Beta have? First of all, you'll be able to add friends directly from their in-game profile or by searching them by name. When one of your friends jumps online or starts a match, you'll get a notification and will be able to join his server with only one tap. And since you can add friends, it makes sense to also have Clans. You'll be able to create your own Clan (name, motto, tag, and logo) and invite players to join it. Clan Tournaments won't be in the Beta but they are in the developers' future plans. In order to have the ability to compare your skills (mock your friends), the game is adding leaderboards that will include global rankings for players, clans, and friends, with future plans for prizes and leagues.
The game will also have Ranked Play now that will use an ELO-style rating system. Armajet was screaming for Ranked Play, so I'm glad to see it be a part of the Beta. And, of course, there will be more weapons, perks, and badges to make the gameplay even more varied. There will also be emojis in chat, which is a small addition but a great one because it speeds up player-to-player communication immensely.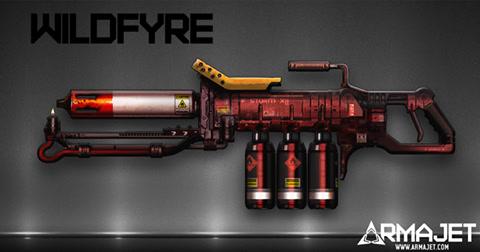 The developers are also adding Bounties, which will replace daily challenges and will give out more gold more frequently, new Round summary with better stats, new profile stats with Kills/Death, fullscreen support for iPads, a new experimental Capture the Flag mode, and more. And, of course, a lot of work has gone into balancing the game, which I know should satisfy those of you who complained – often rightly so – about weapon balance.
As you can tell from all these new features, the developers have definitely been listening since they've added pretty much every feature I've seen requested in our forum thread. And I'm sure they will continue to listen and improve the game, which makes me very hopeful about the future of Armajet. So, August 18th it is. If you want to try and join the Beta, go here to register. Get ready to start blasting people once again, and I'll see you all in-game.