Welcome to another weekly roundup of all things Hearthstone (Free). We are at the point where the meta is gradually stabilizing as players figure out which decks work great, which ones just well, and which ones have almost no chance of winning. We have a meta report that shows how the meta has slowed and how control is king, we have good guides for some of the stronger decks in the current meta as well as cheap decks for those who haven't poured a lot of money into the game. In general, you'll see how everyone is trying to figure out what new cards are the strongest and which of the older ones are useful again. And I do want to say thank you to everyone reading this column every week; I hope you continue to enjoy it.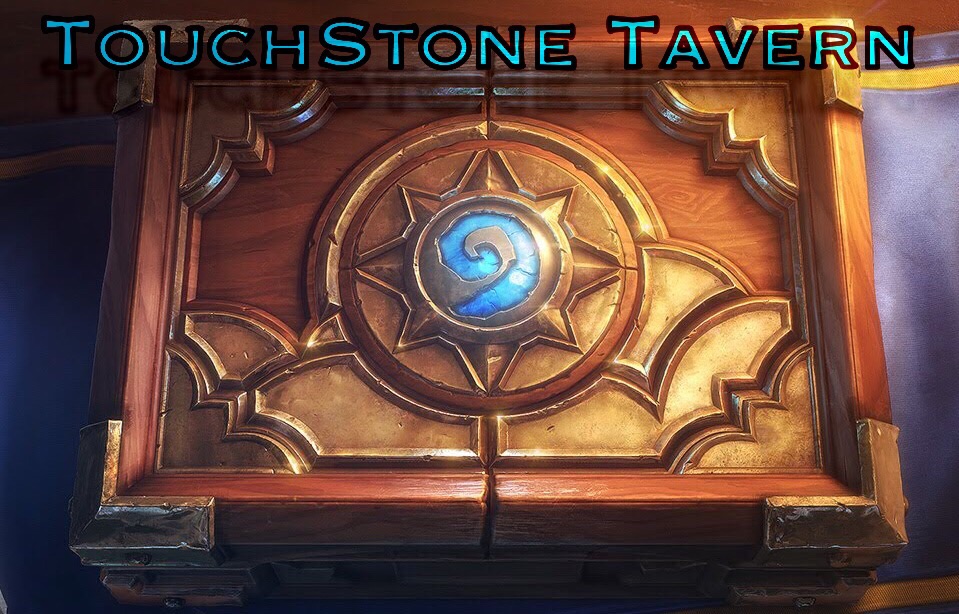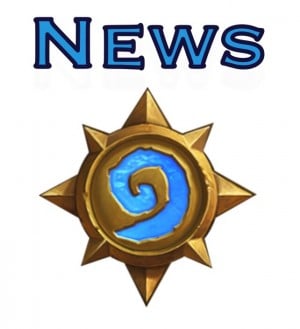 How C'Thun Drove WOW Raiders Crazy
While this story isn't about C'Thun in his Hearthstone incarnation, it's still an interesting read since it gives non-WOW players a taste of the torture WOW players had to endure to defeat C'Thun. The boss was added to the game on January 24, 2006, and it took around 80 days for him to be defeated and that happened only after a couple of nerfs. The story describes how the boss was initially bugged but even after those bugs were fixed, he was still very difficult to beat. So in a way it's funny that Hearthstone players got to get this god for free without breaking a sweat, a move that possibly left old WOW players feeling a bit bitter. Read the whole story here.
Great C'Thun Warrior Guide
If you've been trying to figure out how to build a C'Thun Warrior deck, since the deck is quite popular and quite strong at the moment, look no further than this HearthHead guide. The guide breaks down what cards to include in the deck and why, and then goes into detail about mulligan strategies and card-by-card analysis. This is a very detailed but very useful guide, so grab a coffee/tea/beer and start reading it here.
The 9 Most Unusual Decks from HCT EU Spring Preliminaries
With the meta in flux currently, some of the pros are bringing some interesting decks to tournaments. This GosuGamers story put together the 9 most unusual decks from HCT EU Spring Preliminaries, and it's an interesting look at how pros are trying to innovate and surprise their opponents. There's Gaara's Big Ramp Druid, Griotgard's Yogg and Load Hunter, Ignite's Barrier-less Freeze Mage, Jambre's Aggro Secrets, RebelSoldier's Reno-Yogg Priest, BestUdyrEu's Aggro Rogue, Dodje's OTK Shaman, TwoBiers' Handlock, and Xzirze's Arrrrgro Warrior. All fun and powerful decks, so check them out here.
How Chakki Became the New King Of Control
Chakki used to be known as a great Aggro player, but as this PCGamer story describes, recently he's taken the top spot while playing Control. Instead of using his usual aggressive playstyle, Chakki won DreamHack Austin, his first major tournament win, using slow control decks. In this interview Chakki talks about how he went about reading the meta and preparing for the tournament. He talks about how the current meta is more control oriented, and that pushed him towards that playstyle. Interestingly, he talks about how not having to travel far and being able to avoid jet lag helped him play his control decks much better, an interesting aspect of pro playing I hadn't really thought about before. The interview is quite interesting, and you can read it all here.
The Best Old Gods Class Legendaries to Craft
In an attempt to avoid the often-seen phenomenon of players crafting a Legendary only to never use it, HearthHead put together a guide to help you figure out which Old Gods Legendaries are worth crafting and why. Anomalus gets a pass as does Cho'gall, Fandral Staghelm gets a thumb of approval if you're playing Druid, Hallazeal the Ascended gets a (slightly surprising) pass, Herald Volazj also gets a pass, Malkorok is good if you're playing Tempo Warrior, Princess Huhuran is a pass for now, Ragnaros Lightlord is a definite craft if you play Paladin at all, and Xaril Poisoned Mind is also a useful one to craft if you play Rogue.
Here are the HCT Spring Prelims Decklists of the the top NA GosuRanked Player
Dog is currently on top of the NA GosuRankings, so it's fair to say he knows the game pretty well. Now you can check out his decks to see how he's going about preparing for upcoming tournaments and where he thinks the meta is heading. Check out his N'Zoth RenoLock, C'Thun Warrior, Miracle Rogue, and Ramp Druid here.
Points Breakdown of the Americas Spring Preliminary
Blizzard gave us an interesting breakdown of the path qualifying players take to get to the Americans Spring Preliminary, highlighting the various paths players take to acquire the necessary points. As you can see from the graph below, some players placed well in HCT Winter Season or traveled to one of the open majors while others participated in the online Hearthstone Cups. The majority got most of his or her points from Ranked Play. Go here to check out all the other information including how the Top 8 got to collect the necessary points.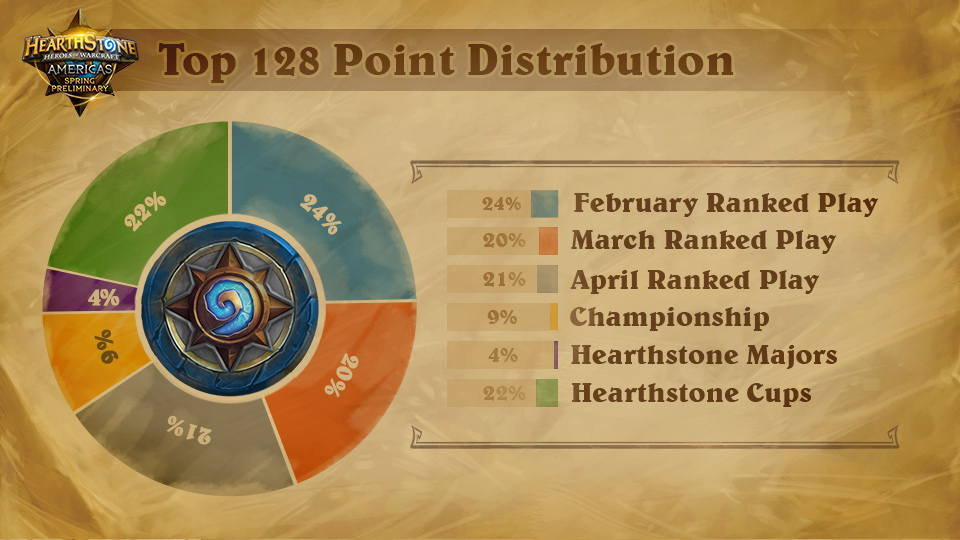 Some Older Cards are Becoming Useful Again
This story talks about how the shift to Standard and the introduction of WoG has made some older, and often unused, cards useful again. For instance, Flame Juggler is now one of the best two-drops and Stampeding Kodo is a very powerful 5-drop. Check out the whole story and the reasoning behind those picks here.
9 Cheap Decks for the New Meta
Even if you are a F2P player or simply don't have some of the stronger cards currently in vogue, there are still decent decks you can play. This story gathers 9 pretty good cheap decks to help you get a leg up on the competition for cheap. There are decks such as Divine Shield Flood Paladin, Aggro Rogue, Tempo Mage, C'Thun Priest, and more, and you can check them all here.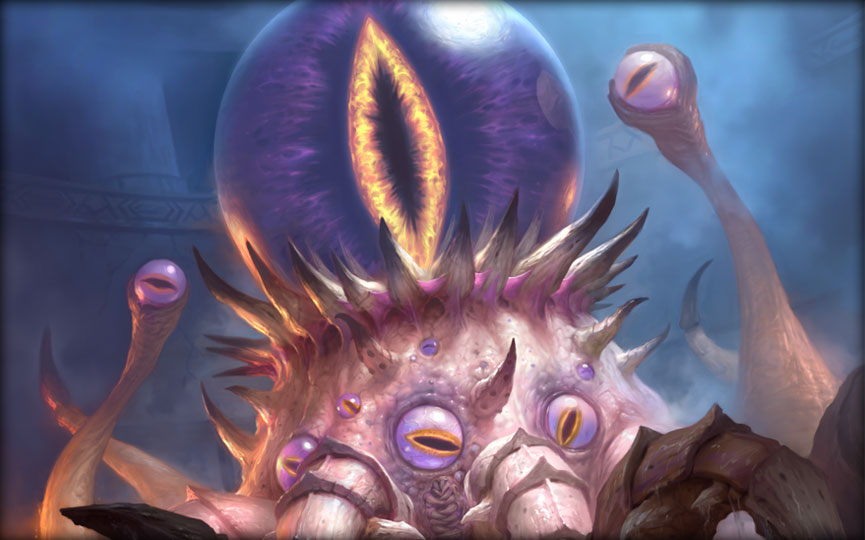 Tempo Warrior Guide
If Tempo Warrior is your cup of tea or are simply jealous of how powerful that deck is in the current meta, use this guide to get your decklist and strategies on point. While not the most detailed guide, it should help you at least figure out how to build and pilot the deck. Go here to check it out.
Blizzard has Refreshed the Free BattleTag Update
As we wrote a few days ago, in honor of the Overwatch launch, Blizzard has refreshed the free BattleTag update for all players. What that means for you is if you've already used your sole free BattleTag change, you have another chance to get rid of your silly Tag for the sake of something better (or something sillier). Check out our story here for instructions on how to change that Tag.
Meta Report
According to Tempo Storm's Snapshot, we are now at the point of the meta where players are starting to refine their decks both in terms of optimizing them and in terms of countering other strong decks. One example is the drop of Zoolock, which initially punished the unrefined decks of the early WoG days but now is suffering at the hands of stronger decks. The meta is, as everyone knows very well, pretty slow and favoring control decks. Tier 1 decks now are Aggro Shaman, N'Zoth Paladin, Midrange Shaman, Miracle Rogue, and Tempo Warrior. Check out the Snapshot and these decks here.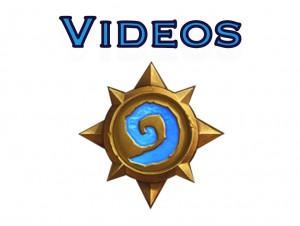 Epic Combos #14
WoG Summarized in 1 Minute
How Good is Undercity Huckster?
Best Moments #51
Amaz's Not Scared of Shamans
Best Comebacks
Best Old Gods Arena Cards
Reasons to Play Shifter Zerus
Kripp's Wild 30 Legendaries Deck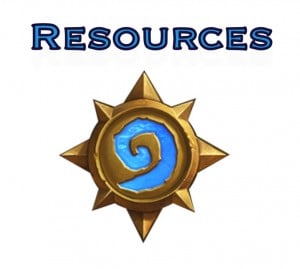 As always, we have some good resources on the site for you in case you are new to the game or simply want to sharpen up your game. There's never such a thing as too much help in Hearthstone, although with all the recent changes to the game, we'll probably be updating our guides.
Hearthstone Deck-building Guide