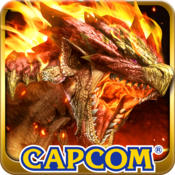 While the beloved Monster Hunter Freedom Unite remains broken and unavailable on the App Store, Capcom is moving ahead with the series on mobile and has just soft-launched their free to play'd out version of the game called Monster Hunter Explore. The game has been out in Japan for a while, and our own Shaun Musgrave went hands-on with that version last October, and actually found it surprisingly enjoyable. It's certainly much more streamlined than the notoriously complex main games in the series, and is obviously geared for a broader, more casual audience, but Monster Hunter Explore manages to capture the core aspects of what make the Monster Hunter games so fun in the first place.
Considering the fanbase for Monster Hunter is pretty hardcore, it'll be interesting to see how long-time players react to this new take on the franchise. Even though this is more or less a "social RPG" version of Monster Hunter, there are no energy restrictions and it actually comes with full real-time co-op multiplayer for up to 4 players, which is impressive. Of course, you might hate social RPGs and end up totally hating it tainting one of your favorite series, or perhaps you're just not interested in checking this out as a matter of principle for Monster Hunter Freedom Unite never being fixed. Hey, I feel ya! However, if you count yourself among those who are excited by the sound of Monster Hunter Explore, the good news is that this latest soft-launch is proof positive that the game is releasing outside of Japan and in English, so I imagine it won't be long before it launches worldwide.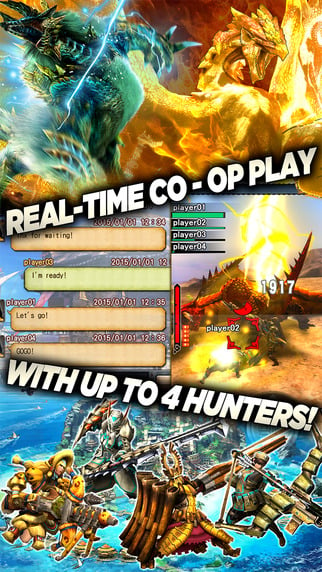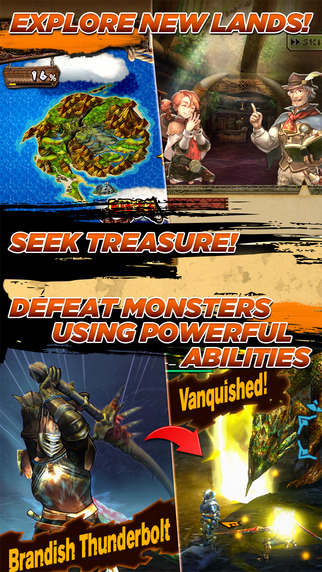 In the meantime if you have a Canadian App Store login you can use this download link for Monster Hunter Explore and you can find more impressions or leave your own in the game's forum thread. If you don't have a Canadian account, it's easy enough to make one by following our little guide. We'll be keeping an eye out for any details on when Monster Hunter Explore might be leaving soft-launch and going worldwide, and we'll keep you posted.
Canadian App Store Link: Monster Hunter Explore, Free (Universal)