Hello everyone, and welcome to the week! It's time once again for our look back at the noteworthy updates of the last seven days. This week's selection is an odd mix of last-minute Valentine's Day updates and solid content updates to some App Store favorites. Of course, you can keep an eye out for updates yourself using AppShopper Social (Free), the watchlist in the TouchArcade App (Free), or by participating in the TouchArcade forums, but this weekly summary is here to fill in the things you might have missed. Let's dig in!
Phoenix HD, Free The big news in this update is the addition of 3D Touch support that allows you to play the game completely one-handed. Just give a firm press to activate a stored power-up. You can still do a two-finger tap for the same action if you prefer, though. You can also play Phoenix HD on Apple TV with a special co-op mode, and all of your purchased ships will carry over between the two versions.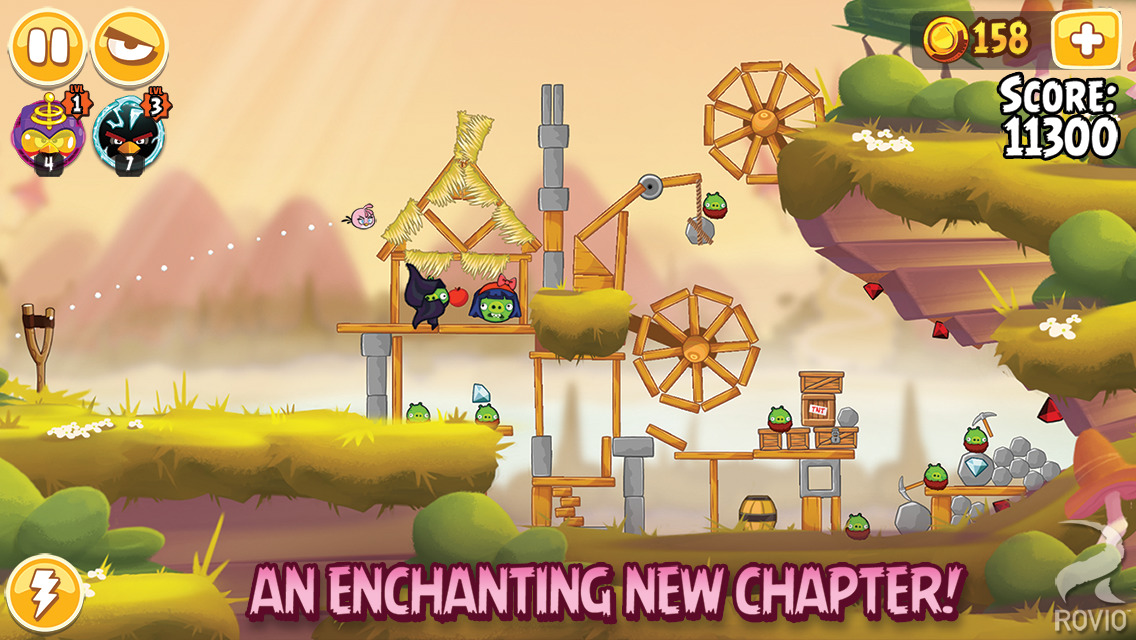 Angry Birds Seasons, Free One of a few games that snuck in a Valentine's update at the last second, Angry Birds Seasons kicks off a new episode based around traditional fairy tales. The first batch of 19 levels covers Rapunzel, Cinderella, and more, with enough pig puns to make Peter Porker blush.
Crashlands, $6.99 Look, I'll level with you. If an update doesn't say what's in it in the notes on the App Store, I'm very unlikely to seek that information out. But for Crashlands, I'll make an exception. So, checking the list, it looks like mostly bug fixes, an improved map, and the Vomma pet got nerfed. The next update looks like it'll be a bigger one, but hey, bug fixes are certainly cool for now.
Terraria, $4.99 See, here's why I don't usually hunt these down when they put a link in the notes. Terraria got a giant list of fixes, all of which are very important, I know. But it's awfully hard to write a whole lot about tiny-yet-significant fixes, so all I can really do is give a hearty slap on the back and tell everyone to go update their game so as to avoid bugs and things not working correctly. Theoretically.
KingsRoad, Free As usual, KingsRoad has a couple of events happening this month, a new equipment set that you can earn by participating. The Raging Nether event is running from the 18th through to March 2nd, and the Fiery Tournament kicks off tomorrow and will be available until February 29th. The new equipment set is called Warmonger, which sounds suitably fighty. Though personally, I'd rather meet the Pizzamonger. Or even the Taco Bellmonger.
Card Wars - Adventure Time Card Game, $3.99 Card Wars adds some Valentine's Day quests, among a few other things. The Ice King "Lonely Hearts" side quest and expanded Fionna and Cake map mean that there's a little something more to play for everyone. Those with the Fionna and Cake expansion can also pick up two new hero cards, Prince Gumball and Lord Monochromicorn. There was a brief few days last week where anyone could play the Fionna and Cake map for free, but that's finished, so I guess I'm just rubbing salt in the wound now. Let me see if I can turn this around. Um, Treasure Cat?
Mino Monsters 2: Evolution, Free This update brings a whole new island to the game, where you can fight the beast Ragnarath to collect Dark Coins. You can then use those Dark Coins to buy goodies at the new Dark Shop. Besides that fairly major addition, the level cap on your Minos has been raised to 80, and you can now re-roll your Mino's nature with an item from the aforementioned Dark Shop.
Pyramid Solitaire Saga, Free Friends, I'm starting to think getting invested in a King game story was a mistake. There are more plot holes and continuity issues here than in X-Men 3. Oh, well. Helena and Kingsley found a spell book on the carousel in Paris that is now pointing them at a magic amulet that they just need to have. I've been on this treadmill before in many an RPG, Helena. Get out while you have the chance. For those who care about the game itself and not just the story in the update notes, you've got 15 new levels to enjoy. Have fun!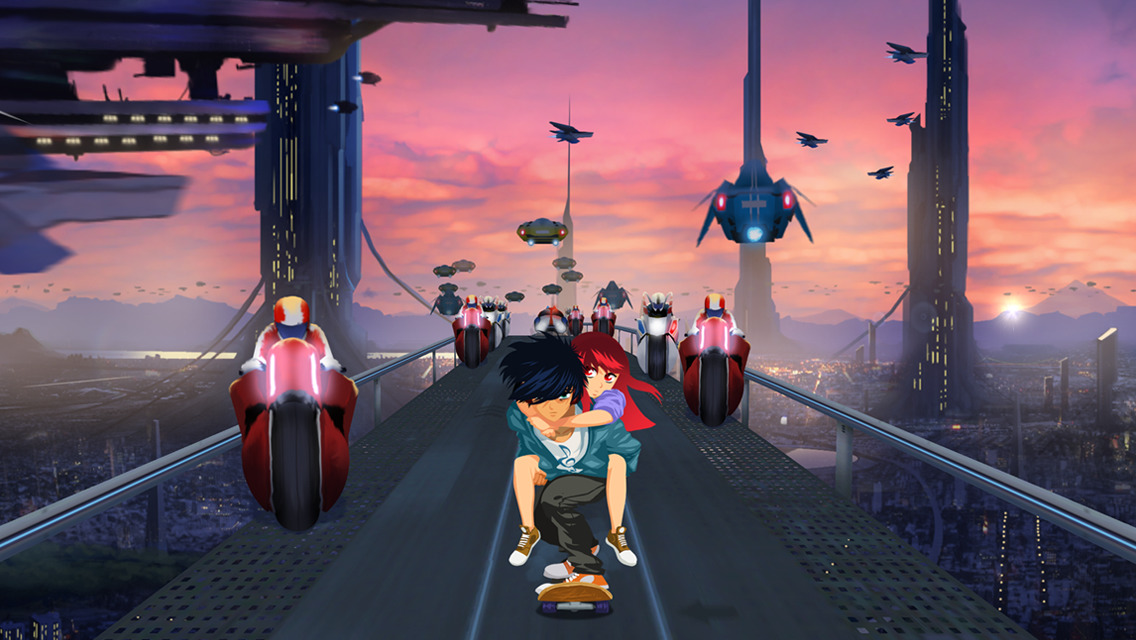 Lost in Harmony, Free Lost In Harmony's first big decent-sized update is here, bringing with it a new graphic kit for your custom levels, adjustable 3D Touch sensitivity, and some changes to the normal difficulty mode. This new version also fixes a few bugs and optimizes loading time for the leaderboards.
Card Crawl, Free Lots of stuff to go over in the latest version of Card Crawl. First, there have been some reasonably significant balance changes to make things fairer between the old cards and the new ones that were recently added. The developers have hit the reset button on the global high score leaderboard since these adjusted cards change the nature of the game somewhat. The other big part of this update is the addition of the Delve Mode, where you have to dig deeper and deeper as the monsters get more numerous and deadly. There are a few other fixes and tweaks as well, but just those two things alone are enough to secure a coveted Update Mondays Most Spider-Mans Of The Week award.
REC, Free This story of a platforming Record Dot has a new update that adds an extra life system to the game, which should help in clearing some of the tougher levels. The developers have also added iCloud support, and made some adjustments to the difficulty of level 8, which was causing some players a bit of aggravation.
Subway Surfers, Free The Subway Surfers are headed to the Middle East, and though that could be the premise for an extremely dark reboot of the game, it turns out the Middle East they're visiting is more Disney's Aladdin than Call Of Duty: Modern Warfare. Collect lamps, unlock a Genie-looking outfit for one of your skaters, and take a ride on a flying carpet. Just make sure you don't trust any viziers you happen to run into, okay?
Heroki, $4.99 Heroki has a bunch of cool additions in its latest version. Apple TV owners can now play the game on their boxes, and iCloud support ensures you can pick up and play across all of your devices. The game now has multiple save slots and full MFi support, too. In terms of gameplay changes, there are more checkpoints, secrets are a little easier to spot, and the controls have gotten some extra attention to improve them. Bug fixes, performance improvements, and a smaller file size are all part of this update, too. It's a pretty spiffy update, if I do say so myself. And I do.
Angry Birds 2, Free If there's one thing I can say about Angry Birds 2, it is that it is certainly a game that exists. In fact, more of it exists now, since there's a new chapter called Cobalt Springs. Its major claim to fame is that it uses a whole lot of water, which should make for some fun and/or frustrating shots. So, if you're having fun with this game, you can have more fun now, I guess.
Nice Shot Golf, Free I don't personally play this one, but it seems popular enough with mobile golf fans. The new version adds a tour game, makes some changes to the challenge mode, adds rainbow options for outfits, and throws in a couple of passive options for your clubs. And yes, bug fixes. You know there are bug fixes.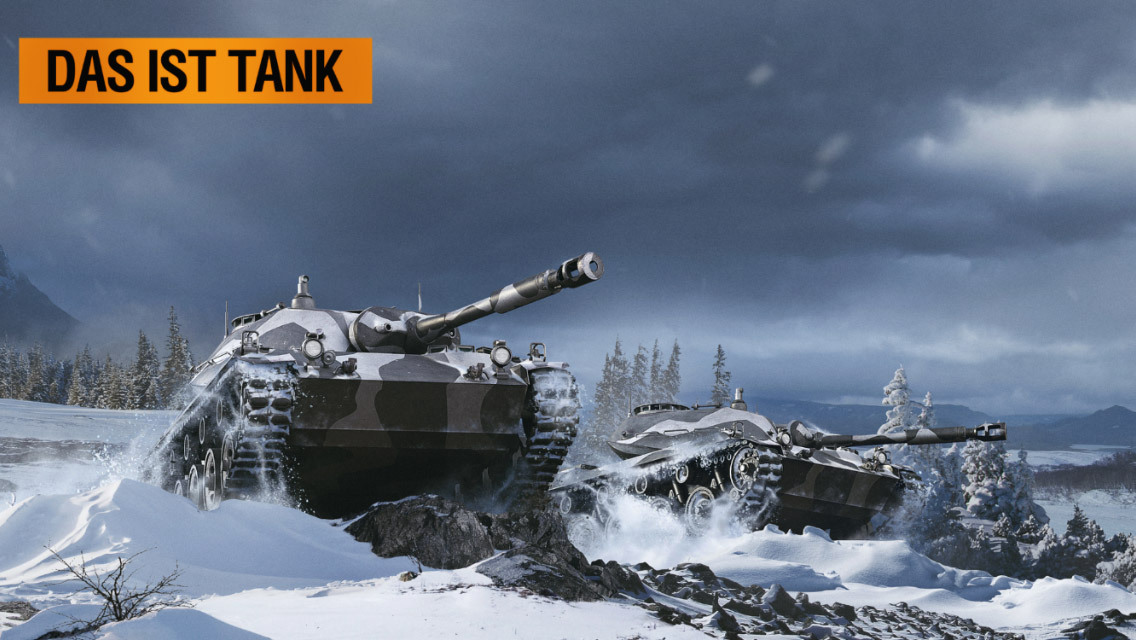 World of Tanks Blitz - 3D War, Free There are also no puppy dogs here, but I suspect that's for the best. They don't mix well with tanks, and has this update got tanks. Some new light German tanks enter the battle, giving you six new tanks to play with. The Middleburg map has gotten some tender loving care in this update as well. Finally, the mechanics now account for ricochet and penetrable obstacles, adding more complexity to the gameplay.
Cavern, $2.99 Cavern's fixes are little ones, but still valuable, I think. You now have the option to use the classic field of view if you don't like the way the game changed with the 2.5 update. This version also fixes a few graphical issues and a problem with swapping two-handed weapons around. Hey, I'm just glad to see this ball is still in play.
Bitcoin Billionaire, Free Even Bitcoin Billionaires can get lonely on Valentine's Day. With the holiday-themed update that hit last week, you can try to mitigate those pangs with heart-shaped balloons and other Valentine's Day objects. Who needs that special someone when you can just fill that hole in your life with more stuff? Ha ha, we went a little dark there. Don't worry, I'm sure the next update is about puppy dogs and bug fixes or something.
Lara Croft: Relic Run, Free Puppy dogs and bug fixes! Wait, no. Relic Run's new version doesn't have puppy dogs. Heck, it doesn't even seem to have bug fixes. What it does have is a new daily login bonus, a new supply drop game, shorting loading times, and some tweaks to the game's overall flow. They also improved the tutorial but my feeling is that if you are reading this, that probably doesn't matter much to you.
Star Warsâ"¢: Galaxy of Heroes, Free I met him in a swamp down in Dagobah, where it bubbles all the time like a giant carbonated soda, S-O-D-A, soda. I saw the little runt sitting there on a log, I asked him his name and in a raspy voice he said "Yoda", Y-O-D-A, Yoda, Yo-Yo-Yo-Yo-Yoda. Hey, you have to admit, Yoda is, like, the next best thing to a puppy. Grandmaster Yoda is now available in Galaxy Of Heroes, though you're going to have to work pretty hard to earn him and unlock his full potential. Pay, or pay not: there is no try.
PewDiePie: Legend of Brofist, $4.99 Okay, here we go. This game has a puppy for sure. And it also has a new Valentine-themed stage and a new costume. It's nice to see a paid game like this getting free content updates now and then. It's not like people were unhappy with what they got for their money to begin with, so it's a nice goodwill gesture, if you ask me.
Looney Tunes Dash!, Free This time around, the new episode of content goes back to a classic: Bugs and Elmer Fudd. You all know how this goes, friends. To go with it, there's a new Looney Card collection you can try to fill out. Yes, it's just more running, but at least it's a fitting set-up, right?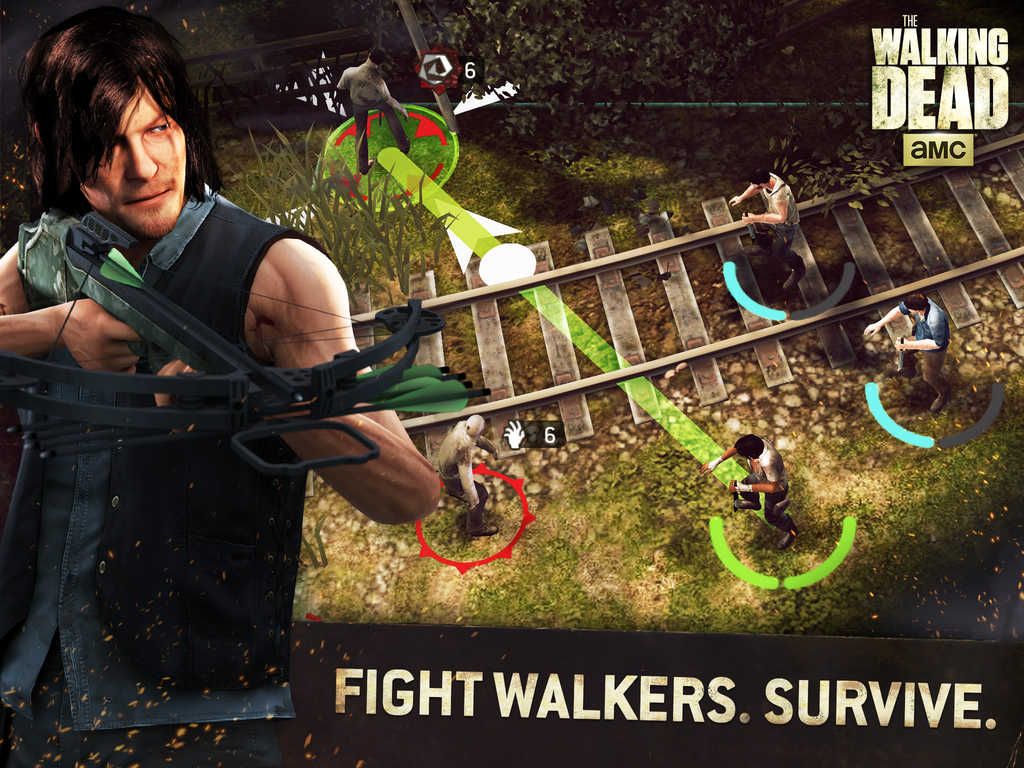 The Walking Dead No Man's Land, Free A new episode comes to No Man's Land, along with some new gameplay elements. You'll be facing off against your fellow humans this time around. There are some new costumes from the TV series, as well as new weapons and armor pieces. In terms of gameplay changes, the level cap has been increased and there are two new status effects, bleeding and burning. Hopefully, you'll be dishing those two out more than you'll be receiving them.
Dash Quest, Free Let's close things out with a big update to Dash Quest. Version 2.0 increases the level cap to 100, adds a world map and a challenge mode, throws in a new archery mini-game, and mixes it all in with new spells and a new ghost pet. There are of course new gear pieces, items, and skills to play around with, too. Looks pretty cool!
That about wraps it up for last week's significant updates. I'm sure I've missed some, though, so please feel free to comment below and let everyone know if you think something should be mentioned. As usual, major updates will likely get their own news stories throughout this week, and I'll be back next Monday to summarize and fill in the blanks. Have a great week!