Late last year we learned of Final Fantasy IX coming to the App Store, and a couple weeks ago we posted an (entirely Japanese) video where Square Enix said that it was complete and launching very soon. Well, "very soon" in Squeenix-speak apparently means today, as Final Fantasy IX is now available on the Japanese App Store.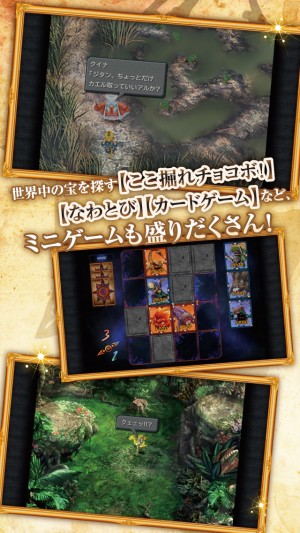 Our resident Japanese speaker Shaun Musgrave is tightly tucked into his bed at this time of day, but as soon as he wakes up the first thing on his agenda is offering some first impressions on this game. Judging by the video Square released, it looks pretty awesome, so I'm not expecting any major surprises. Oh, also, it's selling for ¥2,000 which puts it at the US price point of $17-$18.
As far as when it's going to launch in the US, well, figuring that out is half the fun part of these kind of releases. In the meantime, you can join the anticipation party in our forums.
Update: Readers are pointing out that Final Fantasy IX is available in other European App Stores, which hopefully means it pops up in the US very soon?
Update 2: Turns out it's available worldwide!