Surprise! What we initially thought was going to be a Japan-only release turned out to be a worldwide release under a totally different iTunes ID (which is sort of rare to see). Final Fantasy IX ($10.99) should now be available everywhere. If you're looking for the Japanese (and potentially other regions?) iTunes link, click here. Some interesting things of note now that the English iTunes description is available is that it's selling for $16.99 with a 20% off sale that runs out on February 21st, so hurry up and grab this before it goes up in price.
Also, just like Final Fantasy VII ($15.99), Final Fantasy IX features cheater options Squeenix calls "Game Boosters" where you can ramp the speed of the game up as well as disable enemy encounters.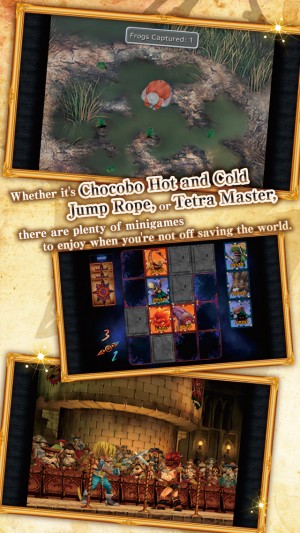 So, yeah, mash that download button. Final Fantasy IX is widely considered by many to be the "best" modern Final Fantasy game, but even suggesting that sort of thing is likely to start an argument. Now that the game is available, definitely swing by our forums for first impressions which will inevitably be quickly rolling in.
Update: Here's the Google Play link if you're an Android person.