It's been a while since we've heard anything from our 2014 Game of the Year pick Wayward Souls ($7.99), but Kepa Auwae of Rocketcat Games has been in touch to let us know that an update for it and their more recent tactical card battling game Five Card Quest ($2.99) have already been sent off to Apple and are awaiting approval. The Wayward Souls update will add a new pet system where a whopping 29 different pets can be found during play and will stick with you until you die or exit a dungeon. Some pets will offer various stat buffs, like increasing your chances for a critical hit or doubling the coins you find, and others will help you directly in combat by attacking the enemies you encounter.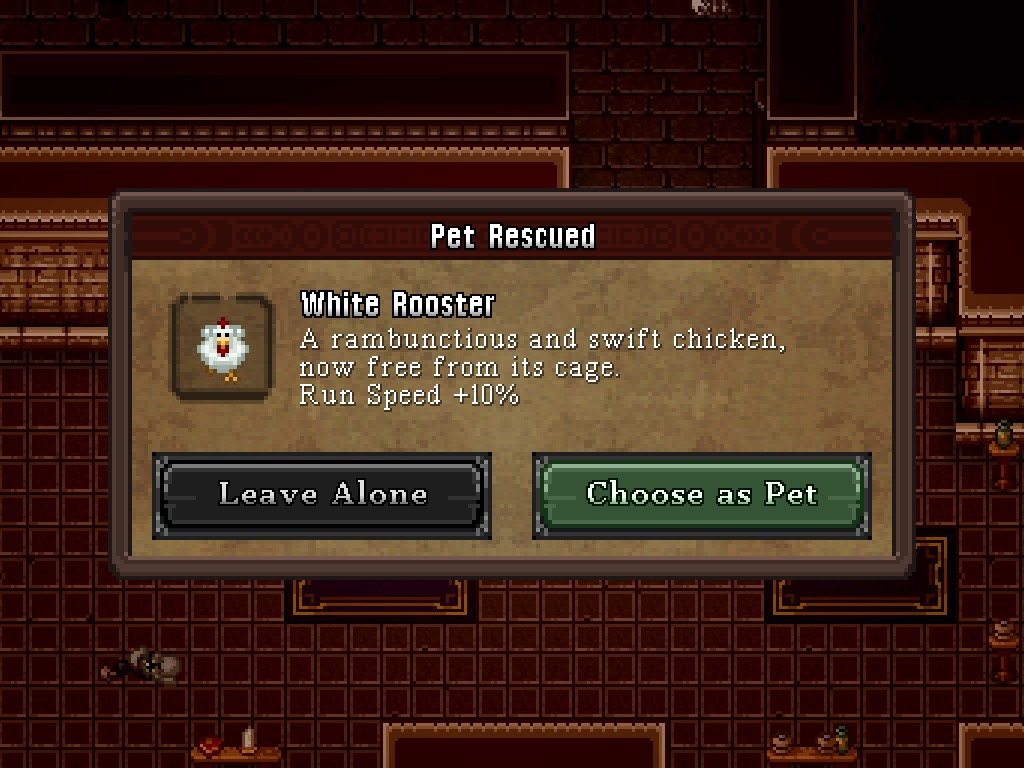 While the pets are the major new playable feature, Rocketcat is also using them as a way to test a new smoother animation system, and going forward they'll be revamping all the enemy animations in the game. Also, alongside the long-awaited PC version of Wayward Souls the iOS version will receive an update with a new playable character, the Paladin. You may recognize the Paladin as the character you use during the tutorial in Wayward Souls, and this forthcoming version is mostly based on that character, but due to him being so overpowered he'll actually be getting his very own game mode to play in so he doesn't go around breaking the existing modes.
Rocketcat's tactical card battler Five Card Quest also had an update submitted for it. Straight from Kepa's mouth the update will include "a clear icon indicator for when it's the last turn before an enemy's attack, a counter for how many enemies are left in a fight, and being able to look up enemy info in the middle of a fight. Also there's balance tweaks and tweaked descriptions to clarify some abilities." You may remember we really enjoyed the core concept of Five Card Quest but noted that it had its share of issues that if smoothed over could make for one of the best tactical card games on mobile. It's already pretty damn close to that anyway.
Both Wayward Souls' and Five Card Quest's updates have already been submitted, and Rocketcat expects them to be approved and released sometime around mid-January. You might remember that Wayward Souls uses the novel concept of raising the price with each substantial update rather than having wacky sales all the time, and for the most part this practice has been well-recieved. Its last major update was in September of last year, and along with it the price went up to its current $6.99. For this forthcoming pets update, Rocketcat won't be raising the price as usual, since it's been quite a while since the game's gotten a significant update. However, they do plan on raising the price with the Paladin update, since that's huge, so if you somehow still don't own this game plan on it getting more expensive around that time.