When we first posted about Sheep Dreams Are Made of This back in mid-October, I laughed out loud at how clever the title was. Then I got that Eurythmics song stuck in my head for… hours? Days? I forget because I slowly descended into madness and had no concept of time. Anyhoo, the surreal auto-runner puzzle platformer from developer Robson Siebel looked quite interesting, and now it's finally set to release this Thursday, December 10th. Here's a new trailer for Sheep Dreams Are Made of This, slightly recut from the last one we posted.
As the developer describes it in our forums, "Sheep Dreams Are Made of This is themed around recurring nightmares, both in concept and gameplay style. You control a man that is having the same nightmare for 17 years. As the player progresses and falls into different levels he collects fragments of memories and learns about the character's past." Same nightmare for 17 years? Talk about descending into madness! The craziest part about Sheep Dreams Are Made of This is that you'll have 8 real-world hours to collect all the memory fragments, and that time ticks away even when the game is closed. So this'll be one mobile game you'll want to plan ahead to sit down and spend some time with, which I actually think is kind of cool.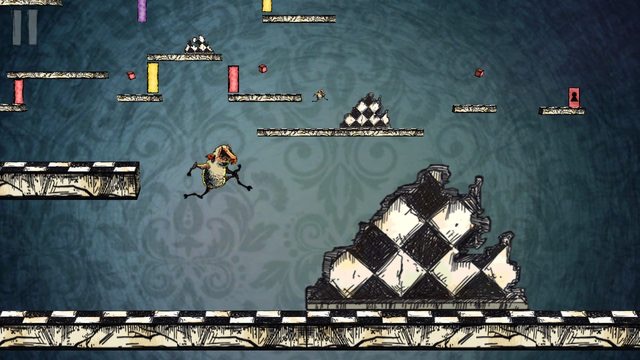 Additionally, Sheep Dreams Are Made of This it'll be free to download and ad-supported, with a one-time pay-what-you-want IAP from 99¢ to $2.99 to remove said ads. It's an interesting game concept, with an interesting visual style, and an interesting pay model. I'm interested! Be sure to check out Sheep Dreams Are Made of This when it arrives in just a couple days. Now if you'll excuse me, I'm going to go bang my head into the wall to try and get the Eurythmics out of there.