It's once again Wednesday evening, and although most of these games have been (weirdly) released all day, there were a couple stragglers from the NZ App Store that slowly drizzled out across the world and now should be in the US App Store. There's a bunch of cool games in here, and while it's technically been soft launched for ages, EA's Minions Paradise is now also available worldwide. Anyway, here's the full roundup of tonight's releases:
A Tale of Survival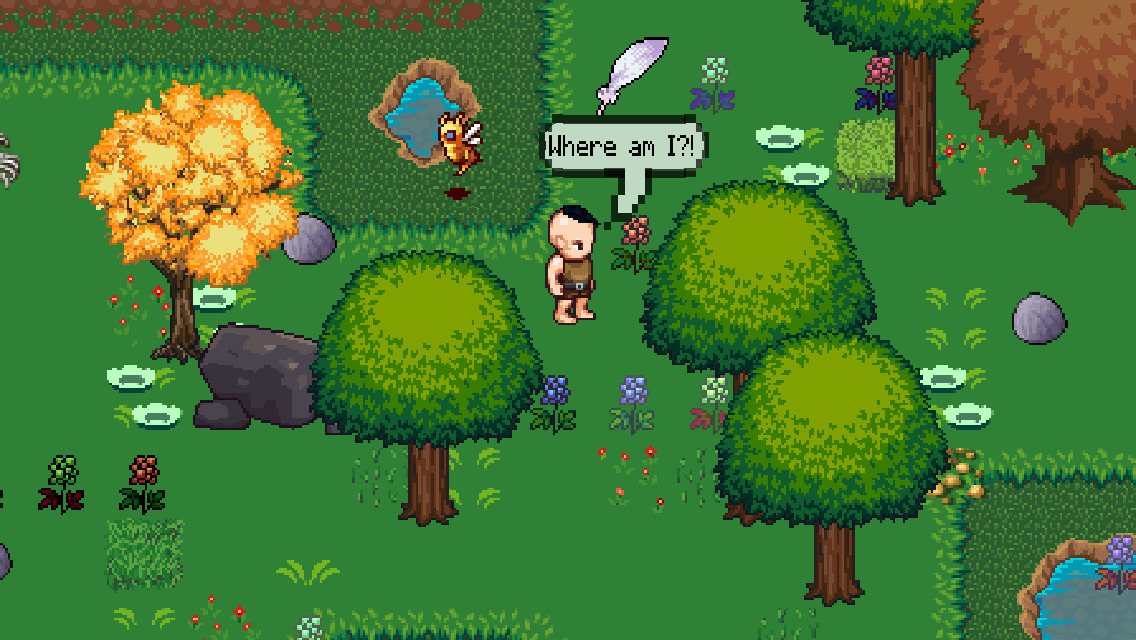 iTunes Description
A Tale of Survival (ATOS) is open world survival based RPG. The game features a completely randomly generated open world to explore, crafting, survival based game play and resource gathering. Stranded and alone you must harvest the materials from the land around you to survive!
Forum Thread: A Tale of Survival (by Myles Panayiotis)
---
Age of Darkness 3D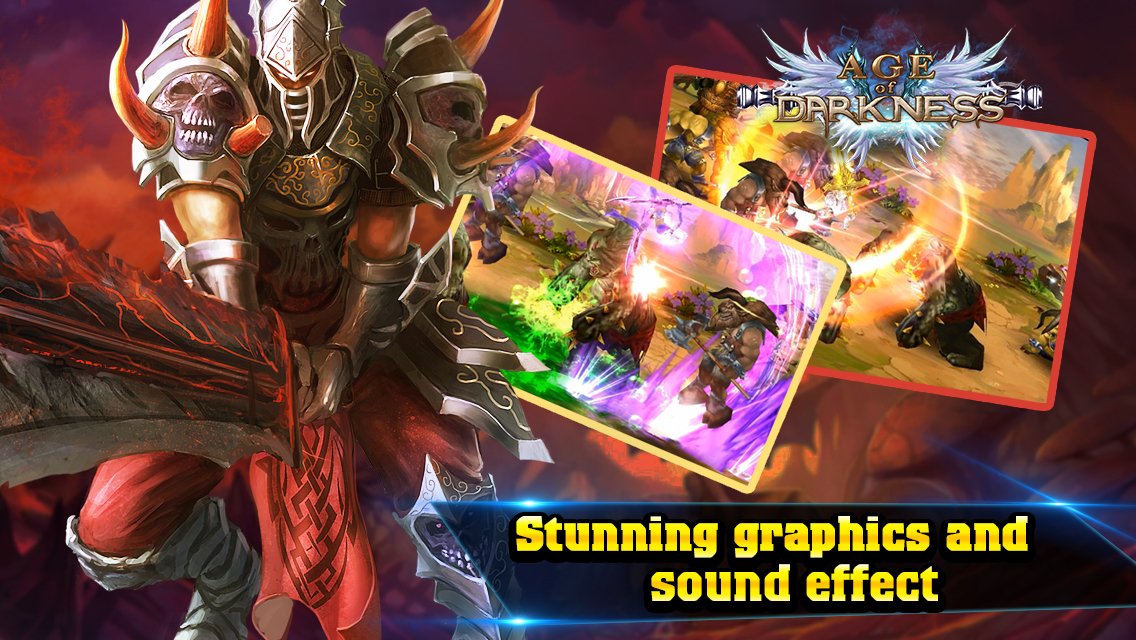 iTunes Description
A call to arms to all warriors, witches, and would-be assassins: ready your weapons, steady your hands and prepare to wage a war that could save an entire realm. This is the Age of Darkness' latest offering in the most intriguing, immersive game play experience ever. Forge an alliance and hatch cunning plans with friends to conquer the world, or adventure alone as you navigate various deep, dark dungeons, where wicked dragons and atrocious bosses lie in wait for worthy challenges. Choose your class wisely: Use your strength and fighting ability as a Warrior to demolish any defense, or slip through the toughest monsters and deal a deadly blow as an Assassin, or penetrate the strongest shields with your ultimate spells as a Wizard.
Forum Thread: Age of Darkness 3D (by MobGame)
---
Alchemix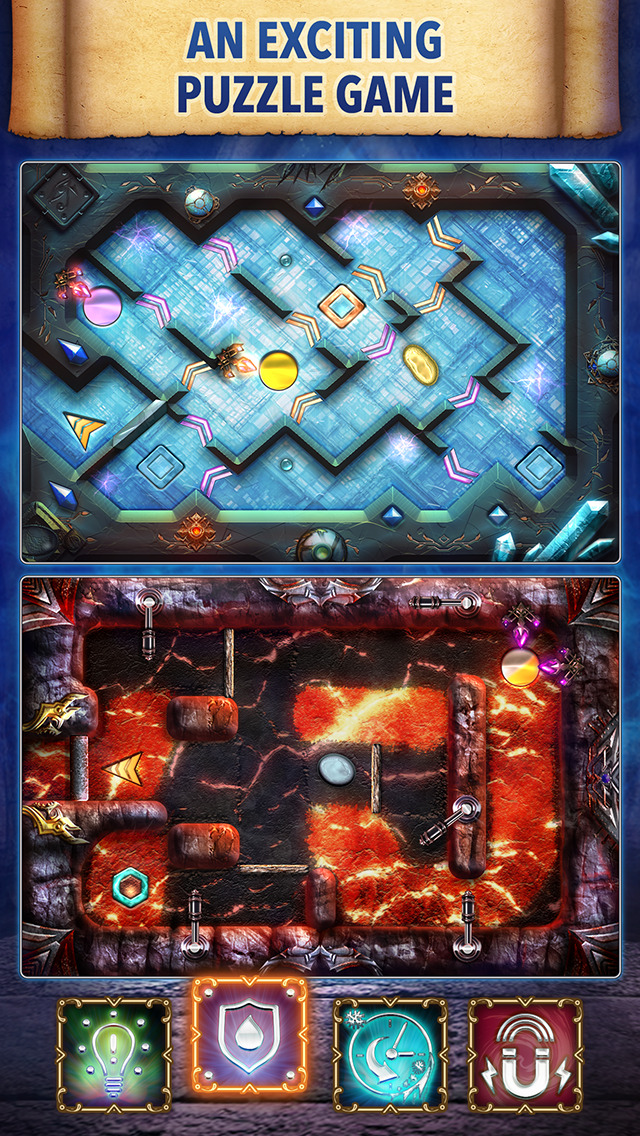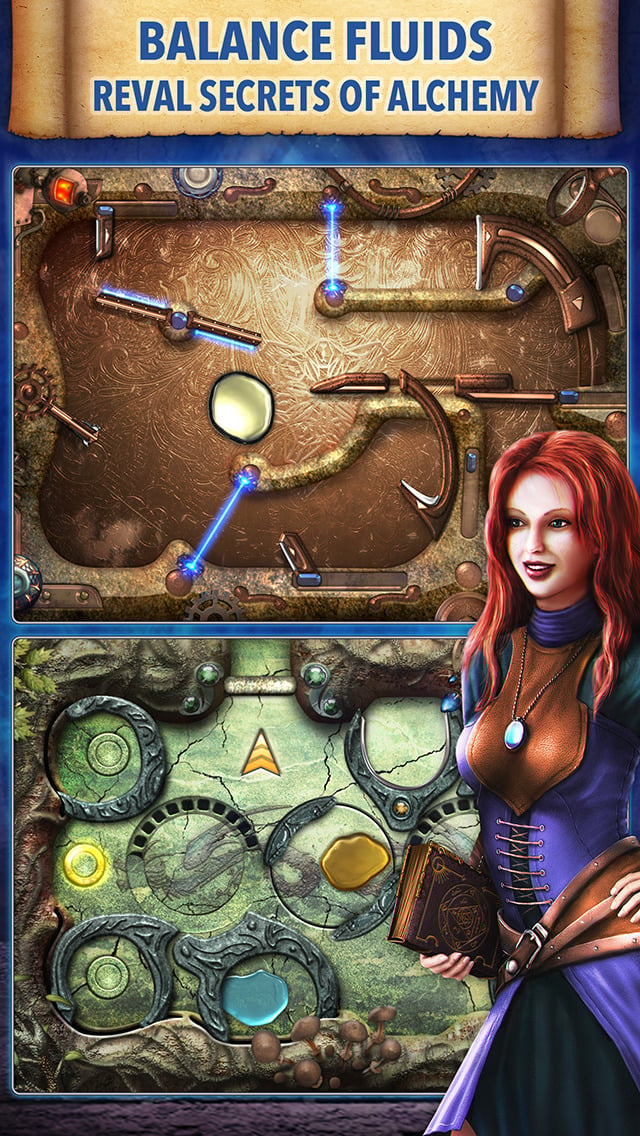 iTunes Description
An exciting puzzle game will captivate you with the first minute. Keep a balance of the fluids and reveal the ancient secrets of Alchemy. Alchemix is a discovery in the genre of labyrinth games! Control spreading fluid, change its states and avoid tricky traps.
Become a great Alchemist! Create the magic crystal from different reagents and save a young apprentice from a failed experiment. Dexterity and logic will help you to achieve the best results you can share with your friends.
Forum Thread: Alchemix (by APETRUS LTD)
---
The Beautiful Dream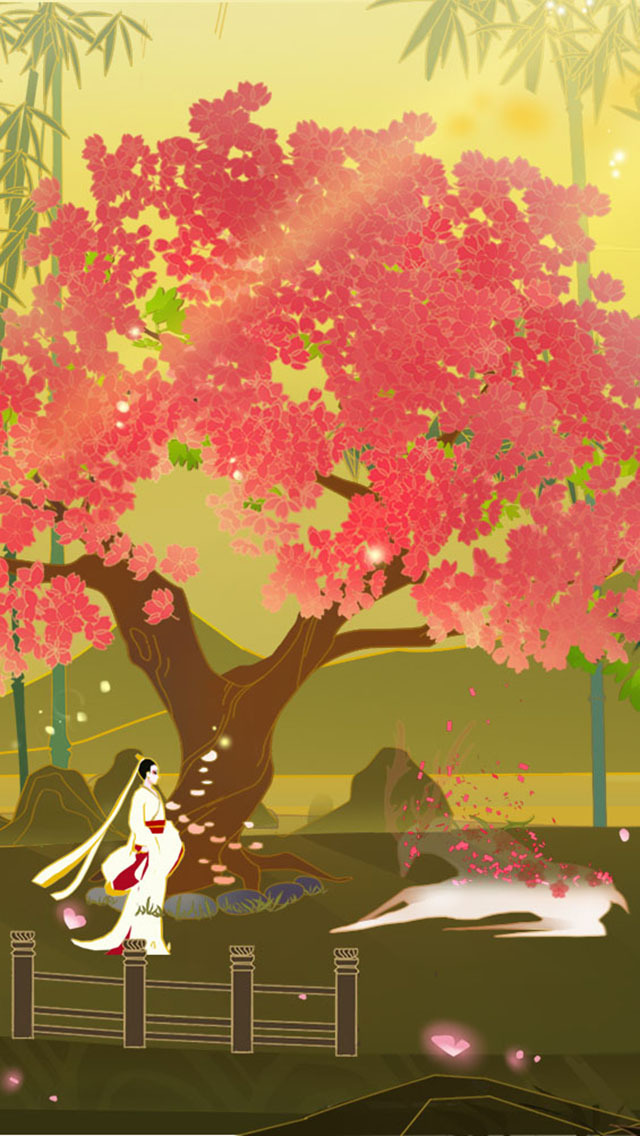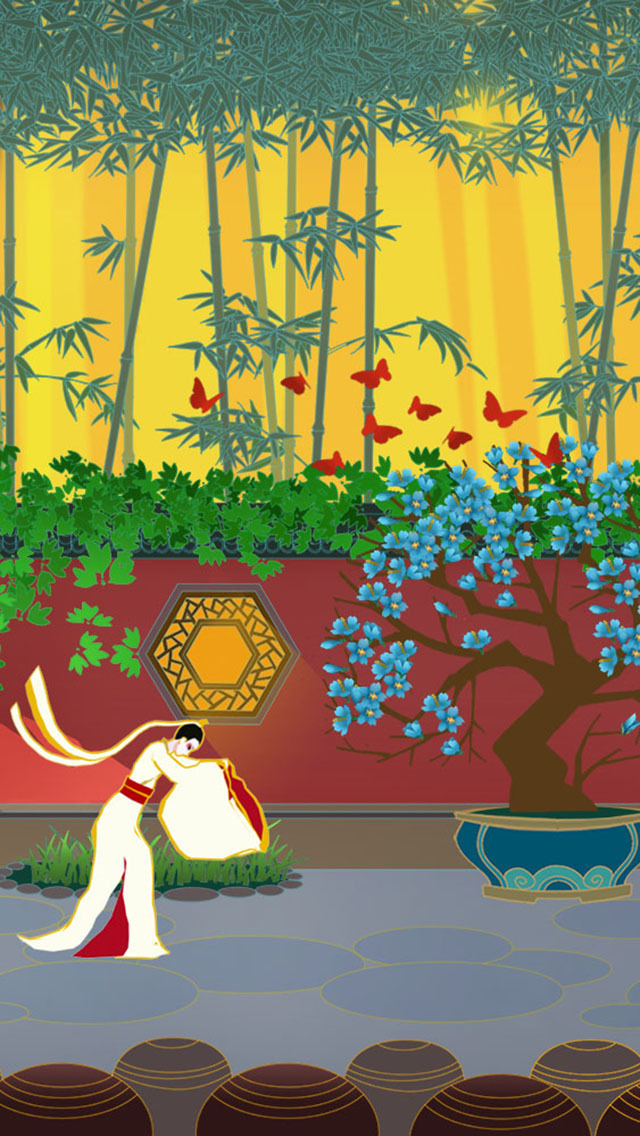 iTunes Description
A Unique Puzzle Game that Leads You on an Enchanting Journey. Guide your hero on a puzzle-filled journey across the bounds of life and death to rejoin his lost love. Based on "Peony Pavilion," the classic Chinese poem, Interrupted Dream immerses players in the soothing beauty of traditional Chinese painting, shifting dreams, and the changing of seasons.
Forum Thread: The Beautiful Dream (by NetEase Games), The
---
Candy Zombie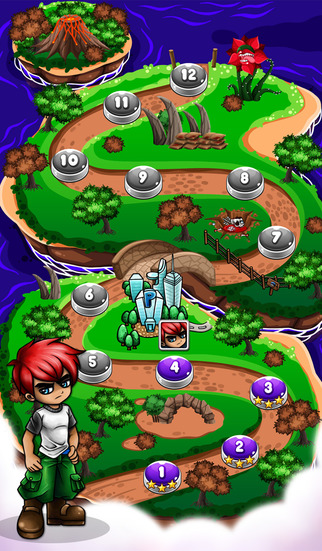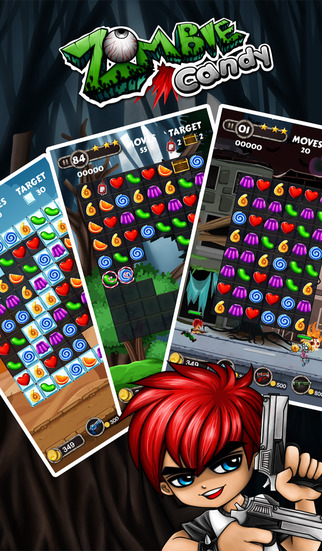 iTunes Description
Candy Zombie is a amazing game based on a match-three. This is a trip on a deserted island, where only has the existence of zombies. You'll have to beat the zombie to survive or collect all the sweet items requested in each level. You will have the support of weapons to face the trouble.
Forum Thread: Candy Zombie – Match 3 Game ( by Fugostudio )
---
Cloud Chasers – A Journey of Hope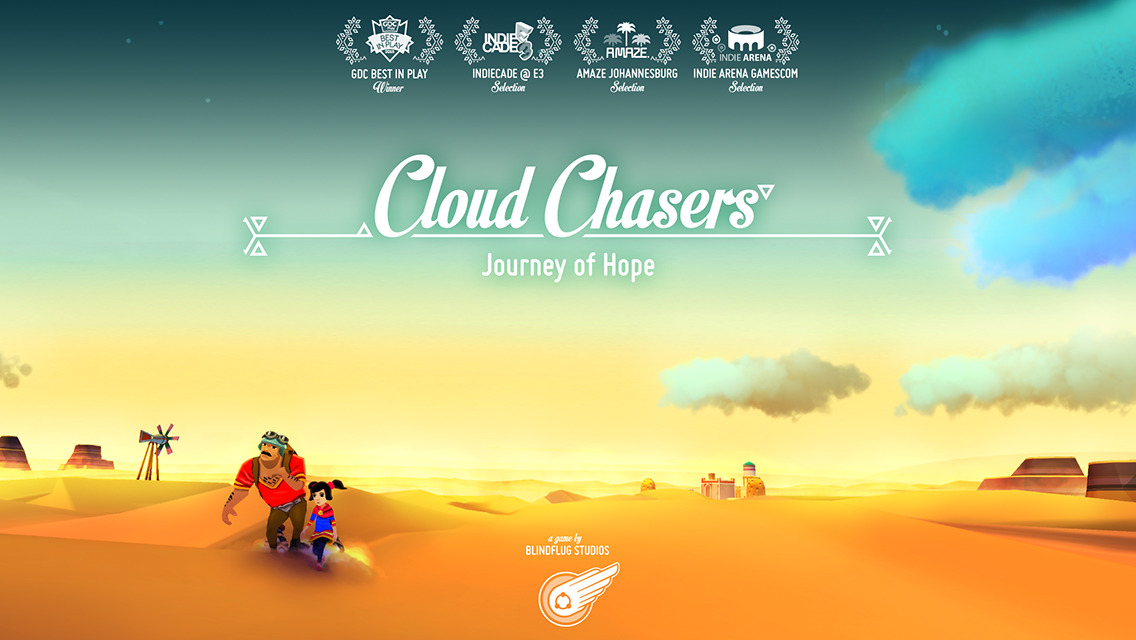 iTunes Description
This is your own unique immigration story. Will you be able to survive it? Guide a small family through five deadly deserts to reach the gateway to the world above the clouds. It's a dangerous journey filled with a multitude of unique narrative encounters. Make your decisions wisely, manage your resources, use equipment to your advantage and fill up your precious water reserves by flying through the clouds with your trusty glider.
Forum Thread: Cloud Chasers – A Journey of Hope (by Blindflug Studios)
---
Count Crunch's Candy Curse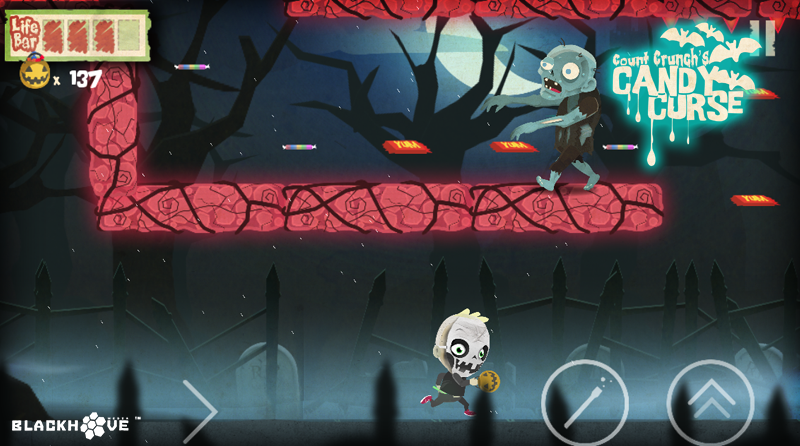 iTunes Description
Count Crunch's Candy Curse, a "bite sized casual-core platformer" where you play as "Skeleton Boy" on Halloween night in a spooky, power-up filled, side-scrolling adventure! After opening a box of Count Crunch's Haunted Halloween cereal to obtain the free Halloween Playset, little did Skeleton Boy know that he just unleashed the Candy Curse! Count Crunch unleashes candy-filled monsters upon the town, sure to ruin Halloween and eventually take over the world! Skeleton Boy must fight his way through four visually stunning landscapes on Halloween night; along the way collecting stickers, and unlocking special abilities to help stop Count Crunch once and for all!
Forum Thread: Count Crunch's Candy Curse (by BlackHiveMedia)
---
Downwell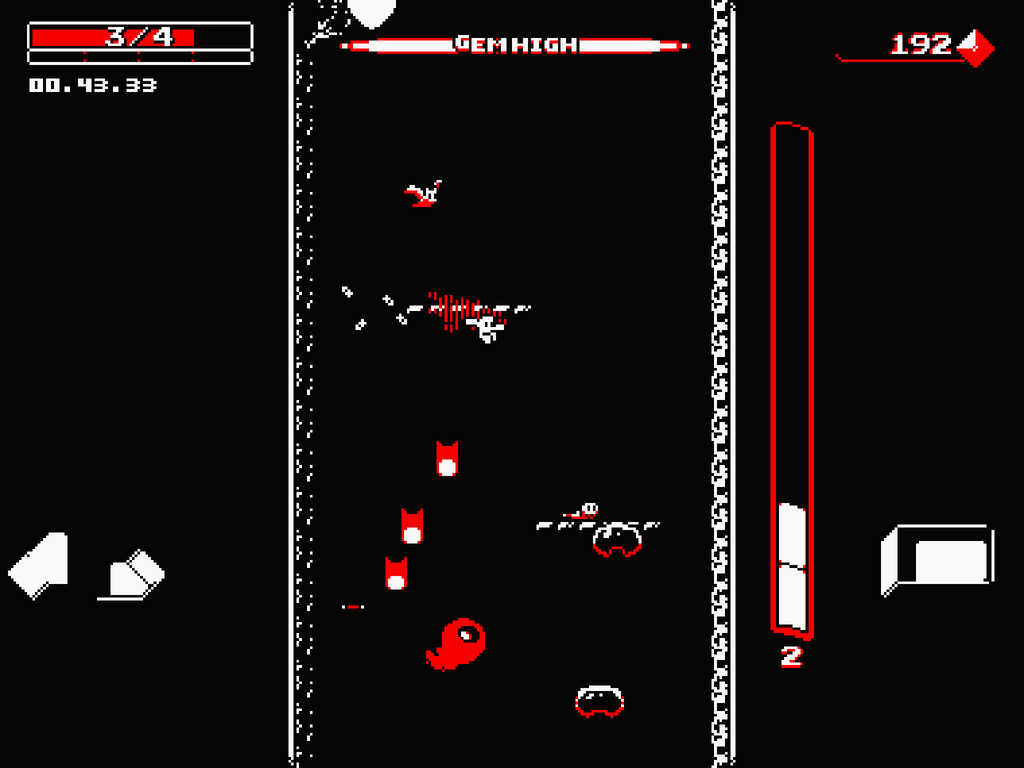 iTunes Description
Downwell is a curious game about a young boy venturing down a well in search of untold treasures with only his Gunboots to protect him. Make your way further and further down into the darkness filled with nasty creatures and mysterious secrets to collect the spectacular red gems scattered about the rocks. Step into precariously placed shops and buy some helpful items or level up between levels to battle well-dwelling monsters and uncover hidden caves filled with riches and relics. No two trips down the well are ever the same!
Forum Thread: Downwell (by Devolver Digital)
---
EcoDriver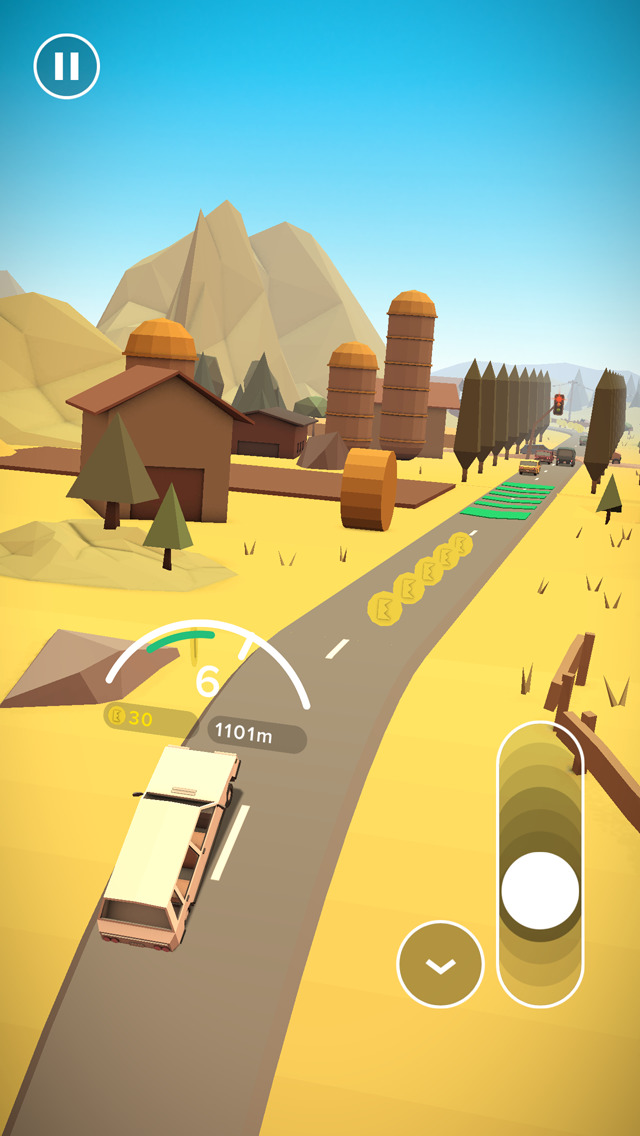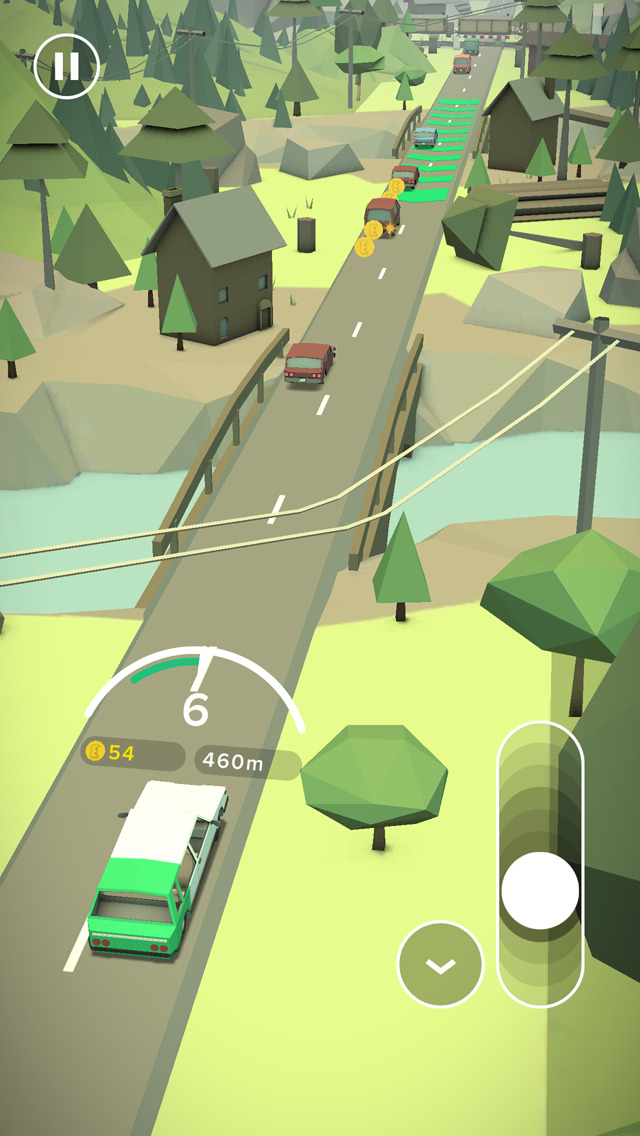 iTunes Description
With EcoDriver its not the fastest driver who wins, but the most clever!

Test your driving with EcoDriver in an endless, randomly generated environment! This exciting game shows you the advantages of driving safely, economically and in an environmentally friendly way. Players must master a dangerous terrain and treacherous traffic situations, all while saving fuel and being aware of whats up the road. Because youll only get ahead if you drive efficiently, so:

shift early
keep the RPMs low
let the car roll
Forum Thread: EcoDriver (by Quality Alliance Eco-Drive)
---
Elements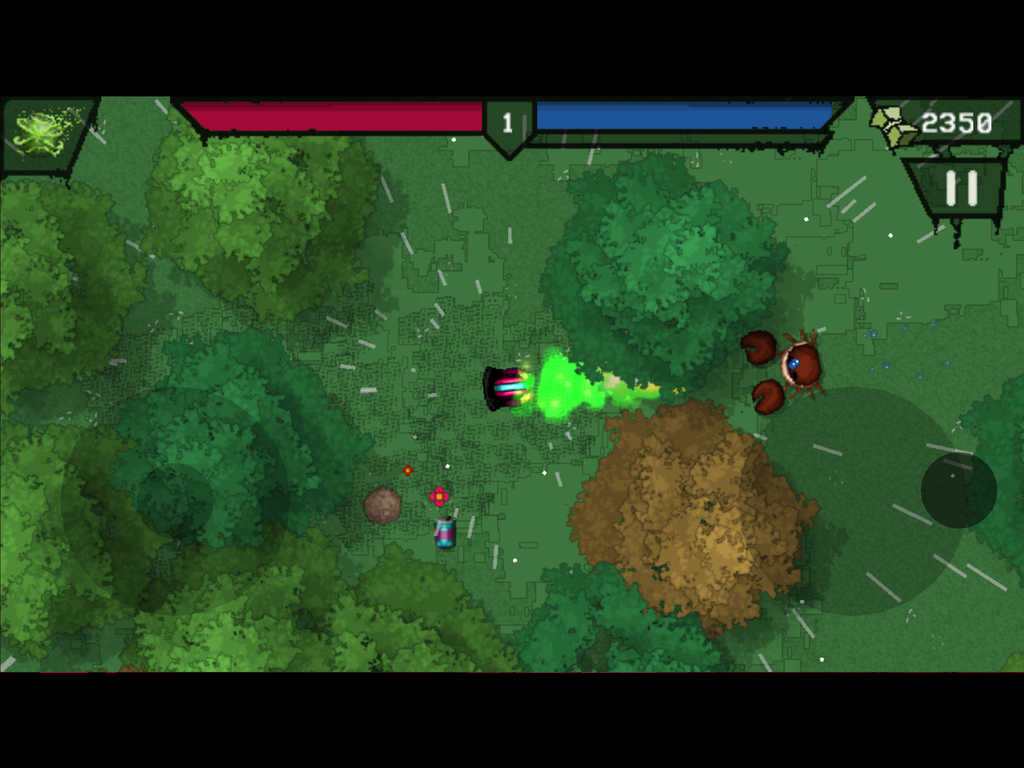 iTunes Description
This is a classic pixel game which everyone is going to love! The wizard has to kill the boss to safe the planet, but before he has to unlock the 20 elements to learn different kind of attack spells. You should upgrade your life and mana to help you succeed.
Forum Thread: Elements (by Michalis Pafitis)
---
Flawless Hit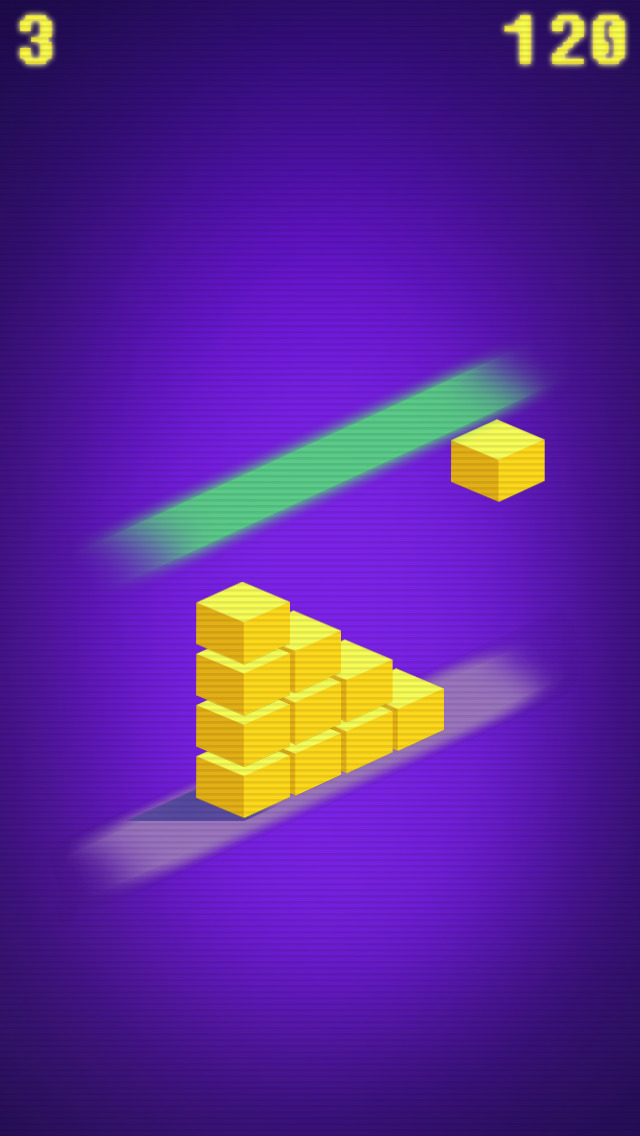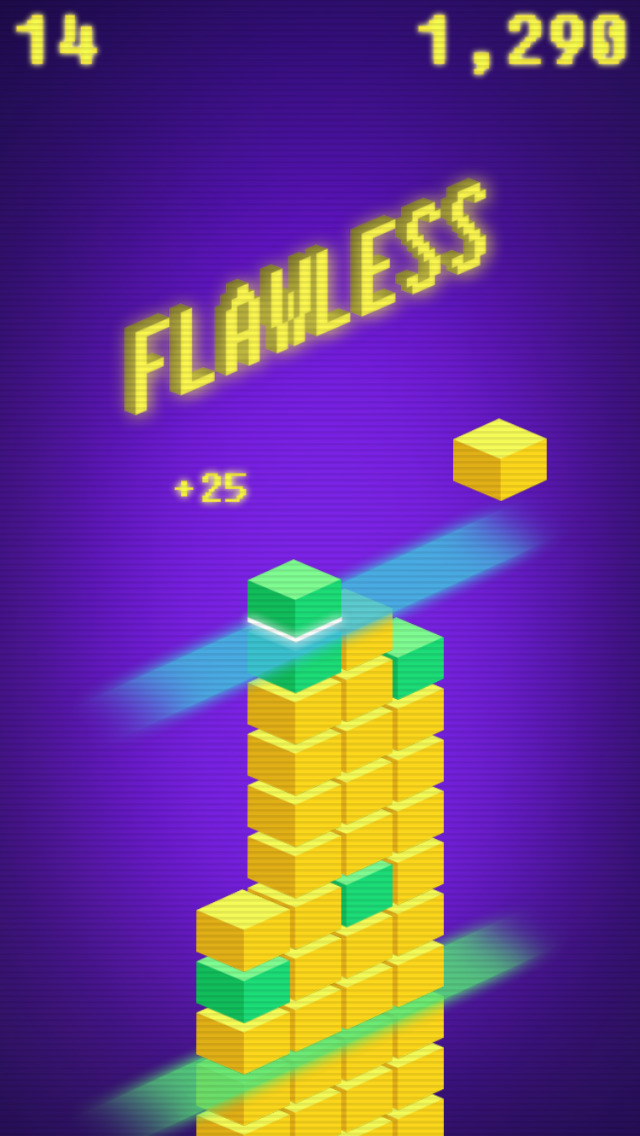 iTunes Description
Hit and Stack Flawless!

Flawless Hit is a quick stop skill game that is simple and fast to play and learn! Get ready for a flawless epic stacking arcade!
Forum Thread: Flawless Hit (by Ambar Services Limited)
---
Fossil Forensics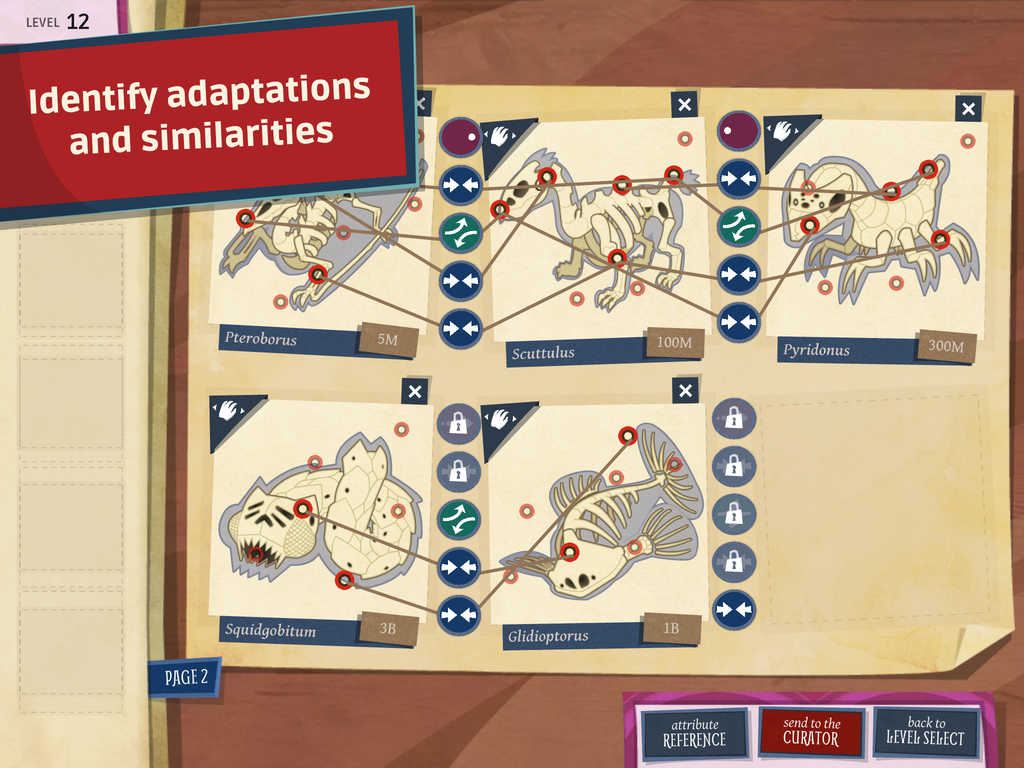 iTunes Description
In Fossil Forensics, students become prehistoric experts when given a collection of ancient fossils! Students then analyze, compare, and make evolutionary and ancestral hypotheses about these skeletal systems. Using the collection board, arrange your fossils next to one another and make connections based on structure, characteristics, and make educated guesses on where fossils originated from or were related to.
Forum Thread: Fossil Forensics (by Filament Games)
---
Itror – In The Right Order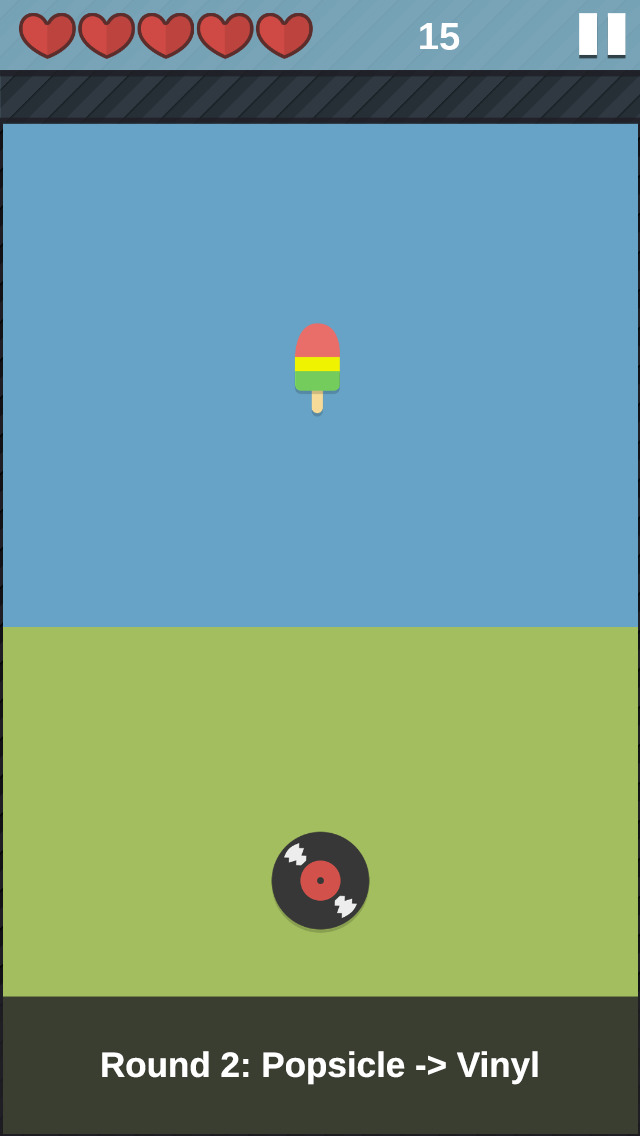 iTunes Description
Can you remember a shuffled deck of cards, front to back? Itror puts this to the test. Every round you will have to remember one more object. At the end you have to recall the correct sequence of 35 icons. After the 35th round there will be two bonus rounds: 'Double or Nothing' and 'Back to Front'. In 'Double or Nothing' you have to repeat the 35th round. If you manage to do that your score gets doubled! In 'Back to Front' you have to go into reverse. The last icon in the sequence is now the first. And the first is now the last icon to leave the board.
Forum Thread: Itror – In The Right Order (by Markus Bodner)
---
Legacy of Dorn: Herald of Oblivion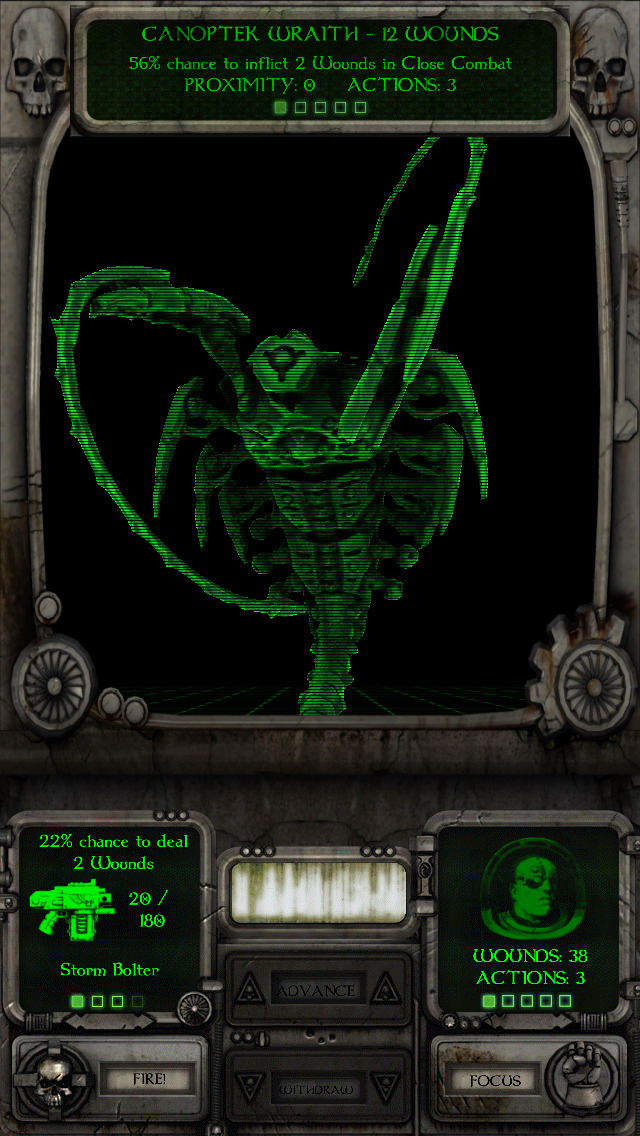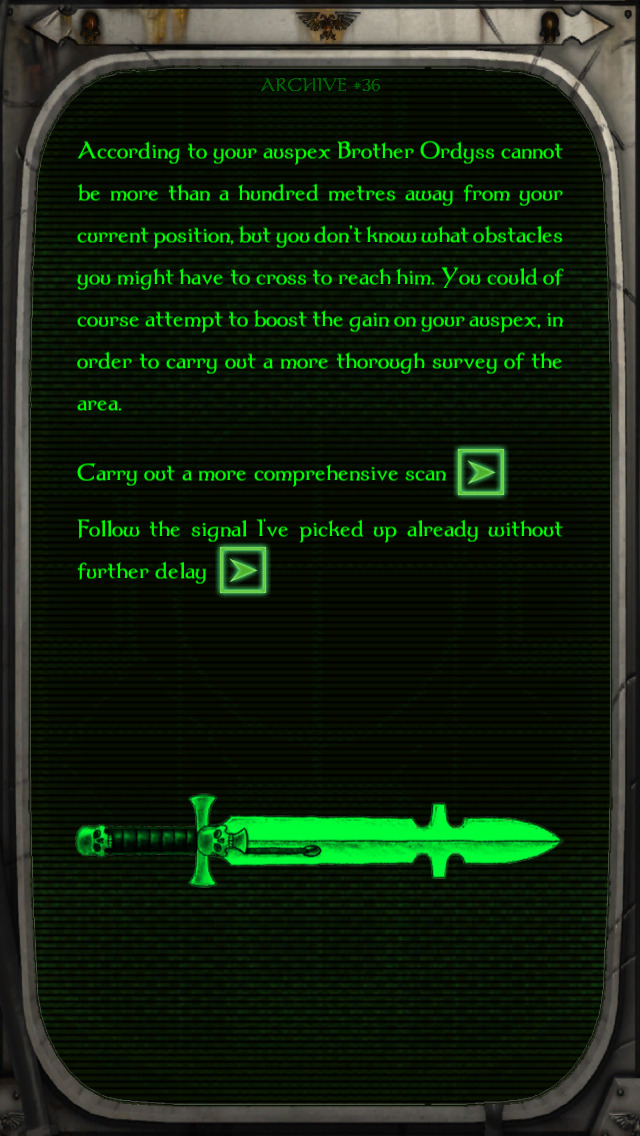 iTunes Description
A vast choice-based digital gamebook set within the Warhammer 40,000 universe where you are a Space Marine! You are a veteran Space Marine of the Imperial Fists Chapter. Equipped with powerful Terminator armour and armed with the deadliest weapons that the Adeptus Astartes wield, you are a symbol of the Emperor's might. Trapped aboard the space hulk Herald of Oblivion and the only survivor of your squad, you must fight your way through the aliens and heretics that infest the star vessel and find a way to escape the horror and return to your Chapter.
Forum Thread: Legacy of Dorn: Herald of Oblivion (by Tin Man Games)
---
LLRanger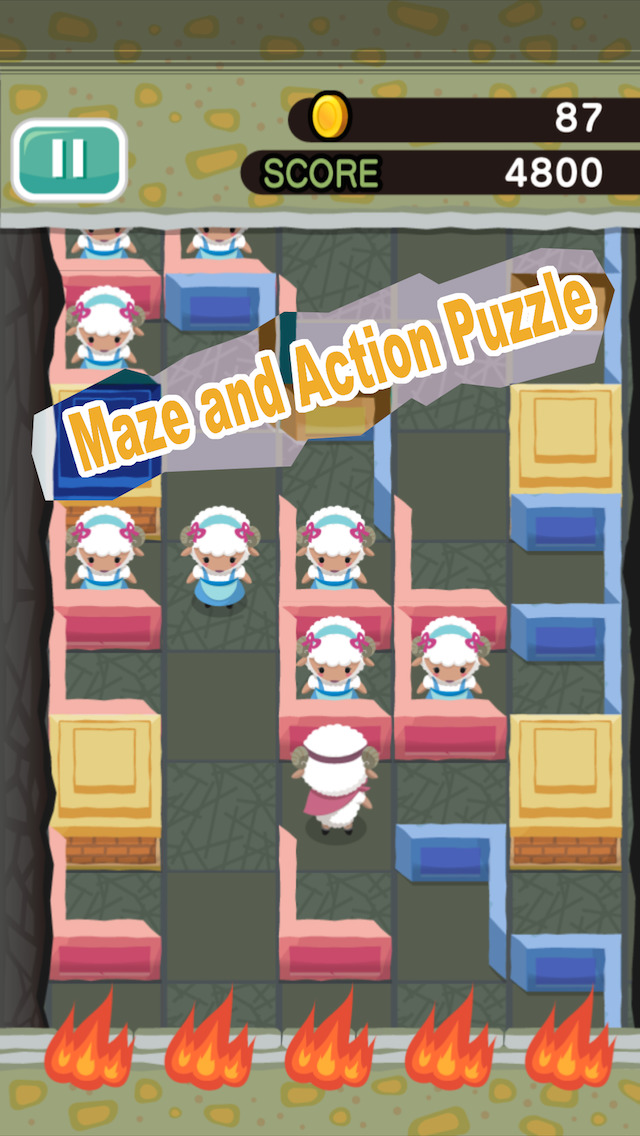 iTunes Description
Shove through the Maze and Action Puzzle!

Push away the walls to clear the Maze and Action Puzzle!
Tackle the crisis with your intuition and inspiration!
Forum Thread: LLRanger (by KOTO CO., LTD.)
---
Love Rocks starring Shakira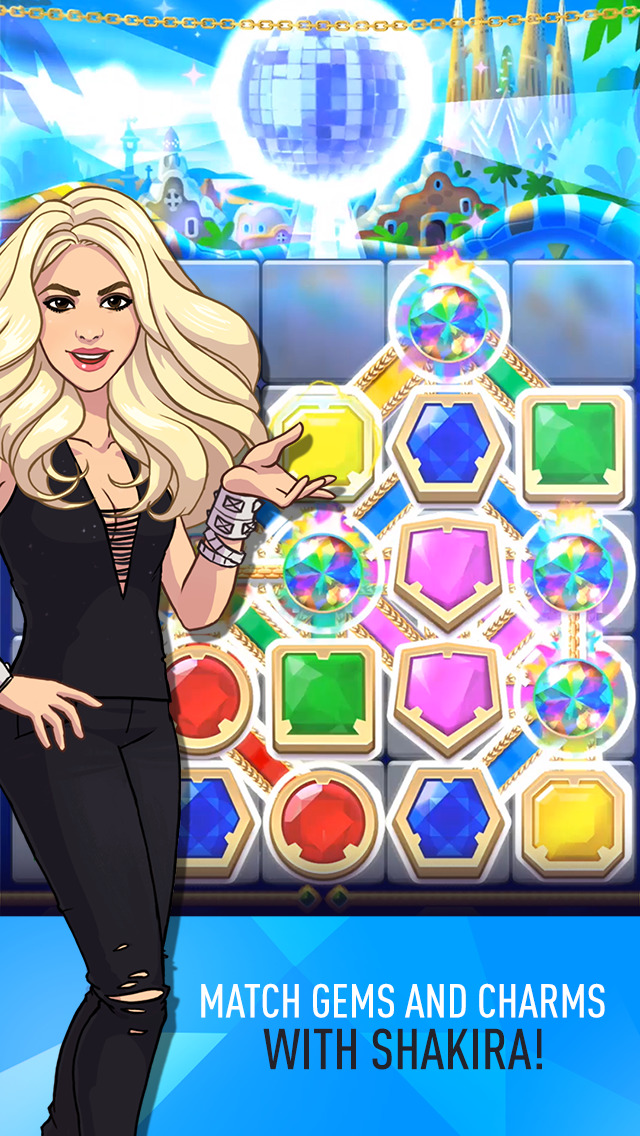 iTunes Description
Join Shakira in a gorgeous gem filled puzzle game and spread the love wherever, whenever!

The creators of Angry Birds have teamed up with pop superstar Shakira to create a brand new puzzle game filled with shimmering jewels, each with its own symbolism and unique power, exotic locales hand-picked by Shakira, and extra addictive drop3 gameplay! Accompany her on an adventure around the globe and drop and link colorful jewels and glittering charms to create long chains and high scores along the way. Its simple to pick up and play!
Forum Thread: Love Rocks starring Shakira (by Rovio Entertainment Ltd)
---
Lumo's Cat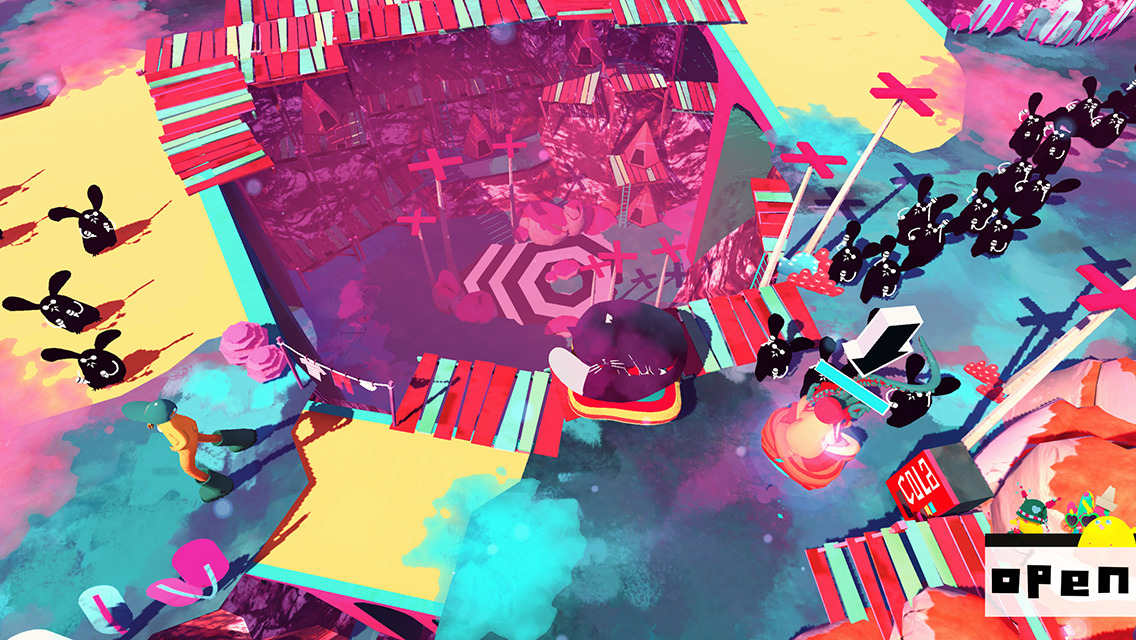 iTunes Description
Protect your sleeping cat from an onslaught of noisy mice in this fun packed strategy game.
Forum Thread: Lumo's Cat (by Lumo Developments)
---
Mahjong Wonders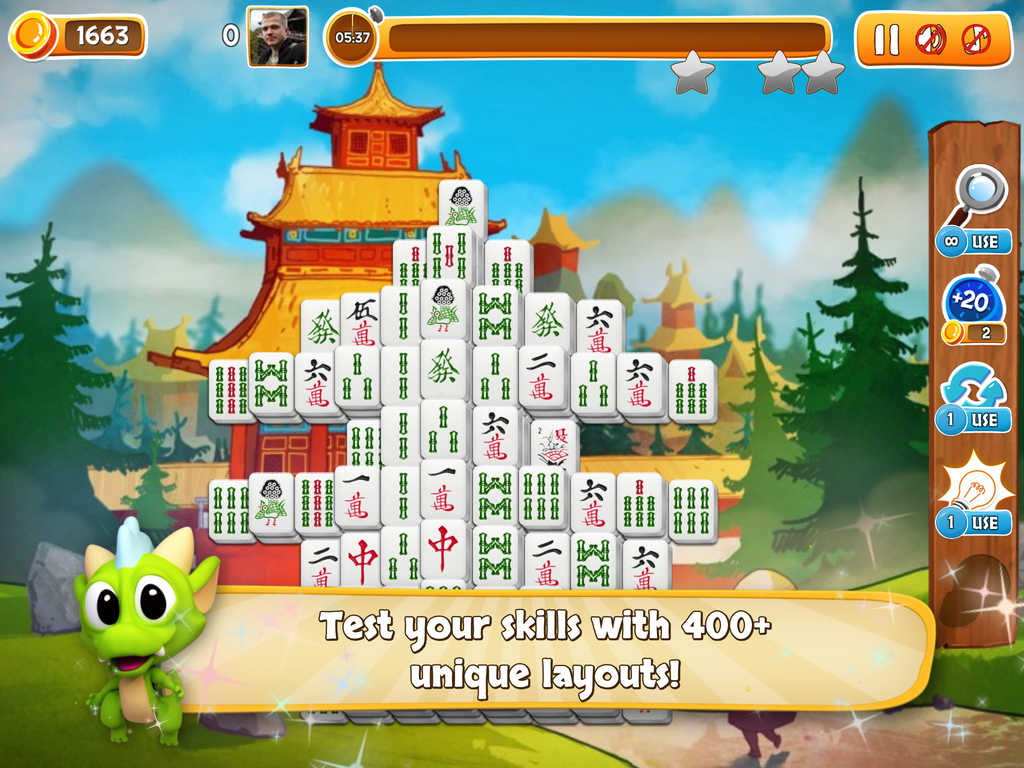 iTunes Description
Explore 500+ levels of high-quality Mahjong over 30 beautiful Ancient Civilizations. Complete with custom tilesets and backgrounds, boosters and achievement system, the game will keep you entertained for hours on end. Whether you're looking for casual fun or hardcore Mahjong experience, Mahjong Wonders has you covered. Start your adventure now!
Forum Thread: Mahjong Wonders (by Hypester OU)
---
Makibot Evolve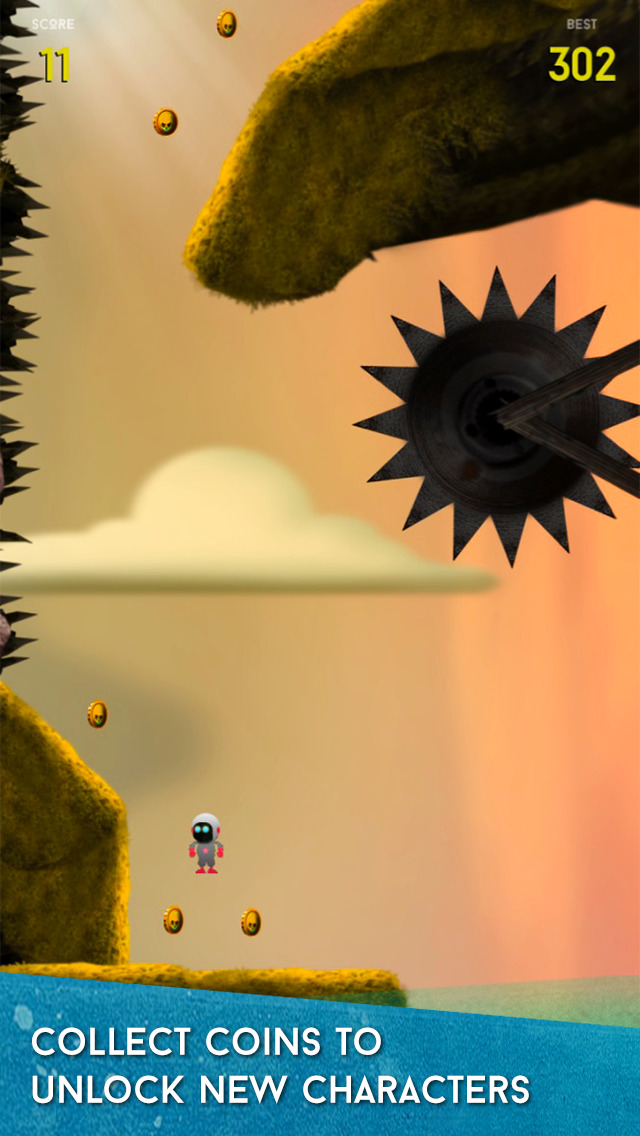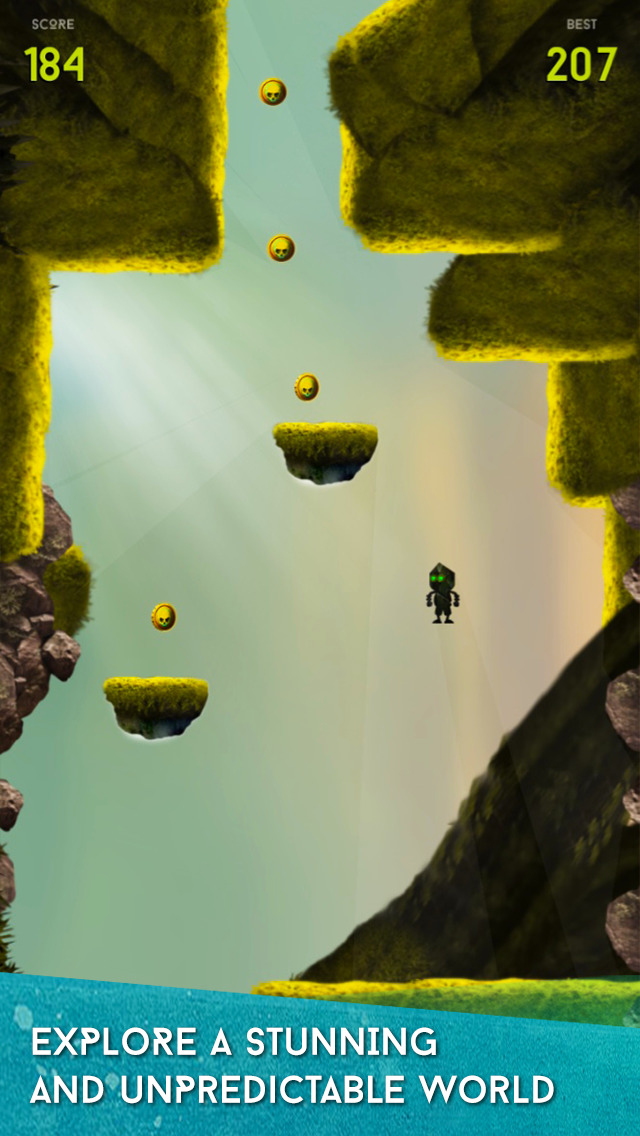 iTunes Description
Explore a stunning and unpredictable world filled with hundreds of different puzzles and challenges. Collect awesome power-ups and coins to unlock new characters! How high can you climb?
Forum Thread: Makibot Evolve (by Appsolute Games LLC)
---
Marine Siege 2 RTS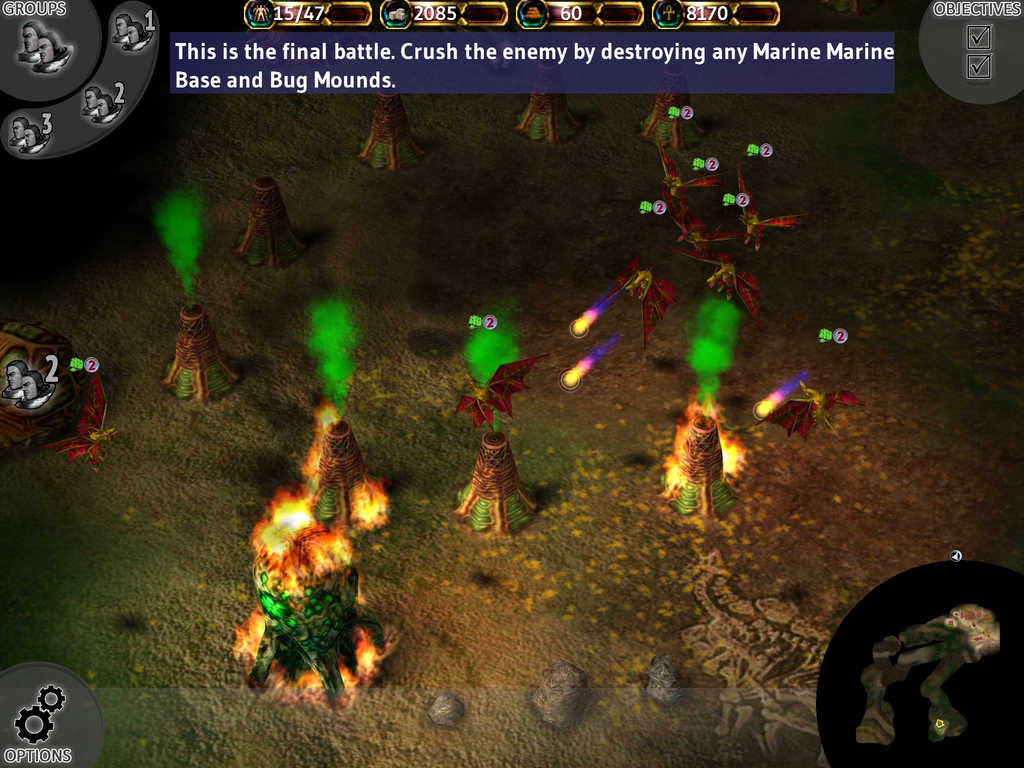 iTunes Description
Take control of the advanced Marine Forces or the new deadly Darka to conquer the alien planet of Solus and eliminate the Bug infestation. Recruit your forces, find the enemy, and crush them as you battle two radically different armies for supremacy through two campaigns. Experience Classic Real-Time Strategy in Full 3D as you explore and exterminate across a variety of maps. Over 30 unit types at your fingertips. No In-App purchases!

Your space Marines are well equipped with Annihilator Droids, SkyBombers, and Firestarters. But will they prevail against the mysterious abilities and fearsome Chosen, Bladearms and Shamans of the native Darka population? The choice is yours as take command. But choose wisely, as we will also need to deal with the massive hordes of Bug armies. Only one group can prevail!
Forum Thread: Marine Siege 2 RTS (by Another Visitor)
---
Mindfork
iTunes Description
In MindFork, players must navigate their small white spaceship through constantly evolving challenges. Using simple controls, players have to avoid the rapidly shifting scenery. With a fantastic soundtrack and minimalist style, your mind will definitely get a little forked. (How many times can we make that joke before it gets old? What? It's already – oh.) (oh no, well just play the game!)
Forum Thread: Mindfork (by Zaubug)
---
Minecraft: Story Mode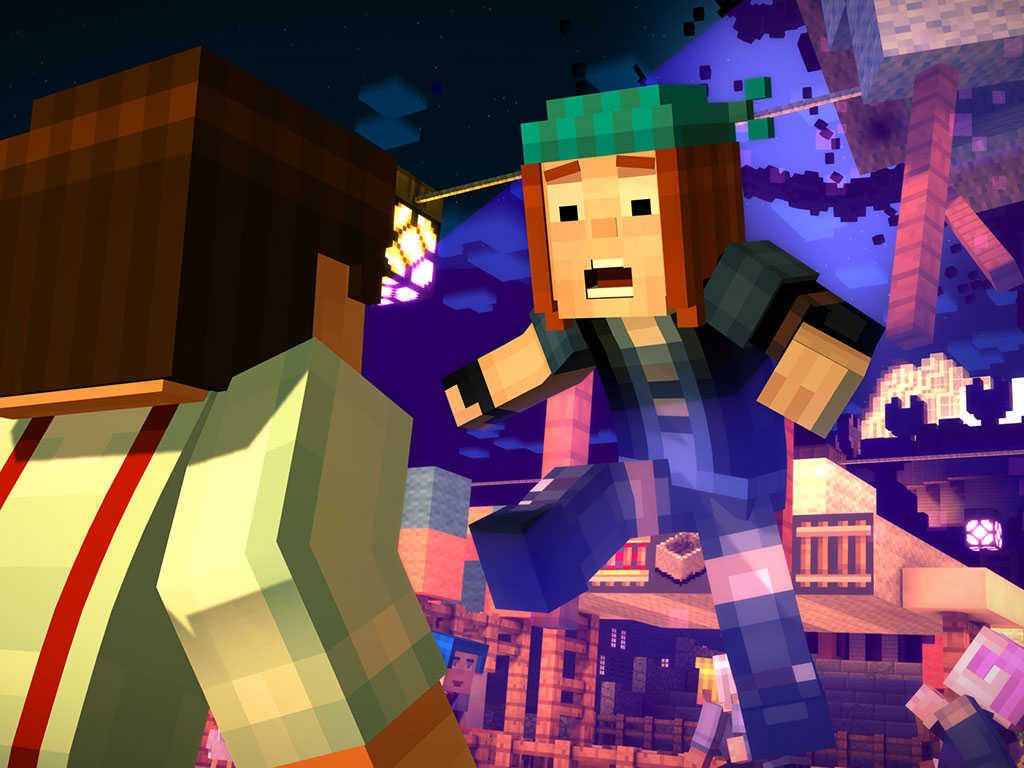 iTunes Description
In this five part episodic series, you'll embark on a perilous adventure across the Overworld, through the Nether, to the End, and beyond. You and your friends revere the legendary Order of the Stone: Warrior, Redstone Engineer, Griefer, and Architect; slayers of the Ender Dragon. While at EnderCon in hopes of meeting Gabriel the Warrior, you and your friends discover that something is wrong… something dreadful. Terror is unleashed, and you must set out on a quest to find The Order of the Stone if you are to save your world from oblivion.
Forum Thread: Minecraft: Story Mode (by Telltale Inc)
---
Minions Paradise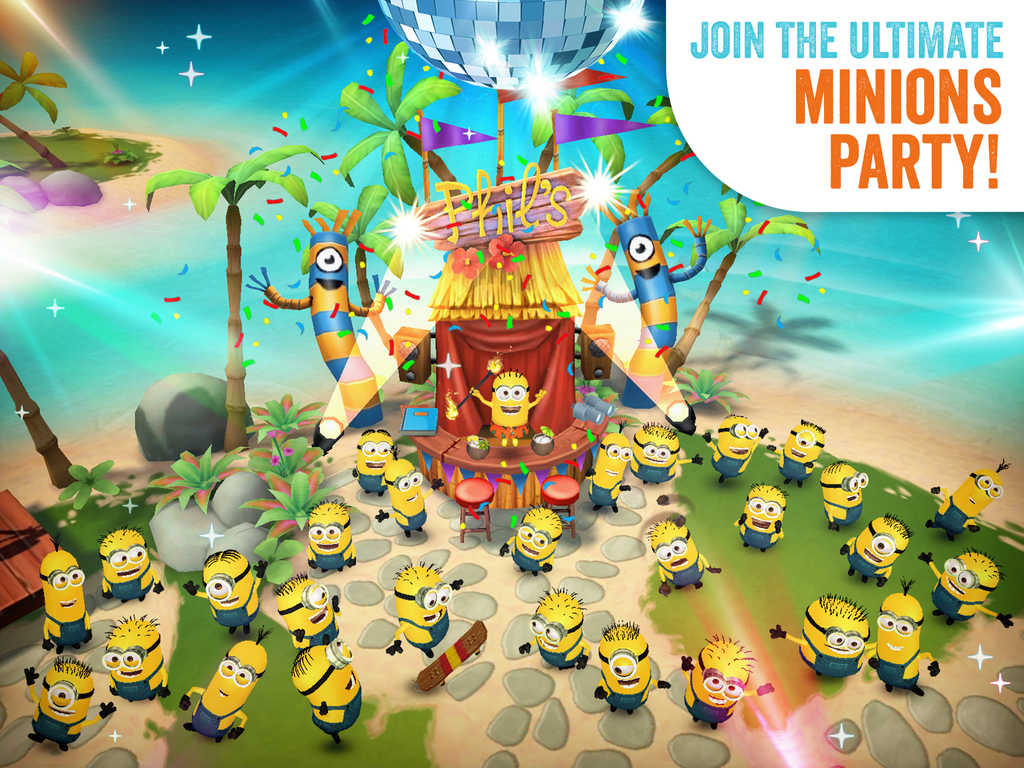 iTunes Description
Join the Minions on the vacation of a lifetime! Watch as a lovable-yet-bumbling Minion named Phil accidentally sinks an entire cruise ship carrying his vacationing Minion buddies. To redeem himself, Phil must turn a deserted tropical island into the perfect vacation destination. Illumination Entertainment the creators of the MINIONS movie and EA invite you to help Phil build his ultimate Minions Paradise.
Forum Thread: Minions Paradise (by Electronic Arts)
---
Monkeyrama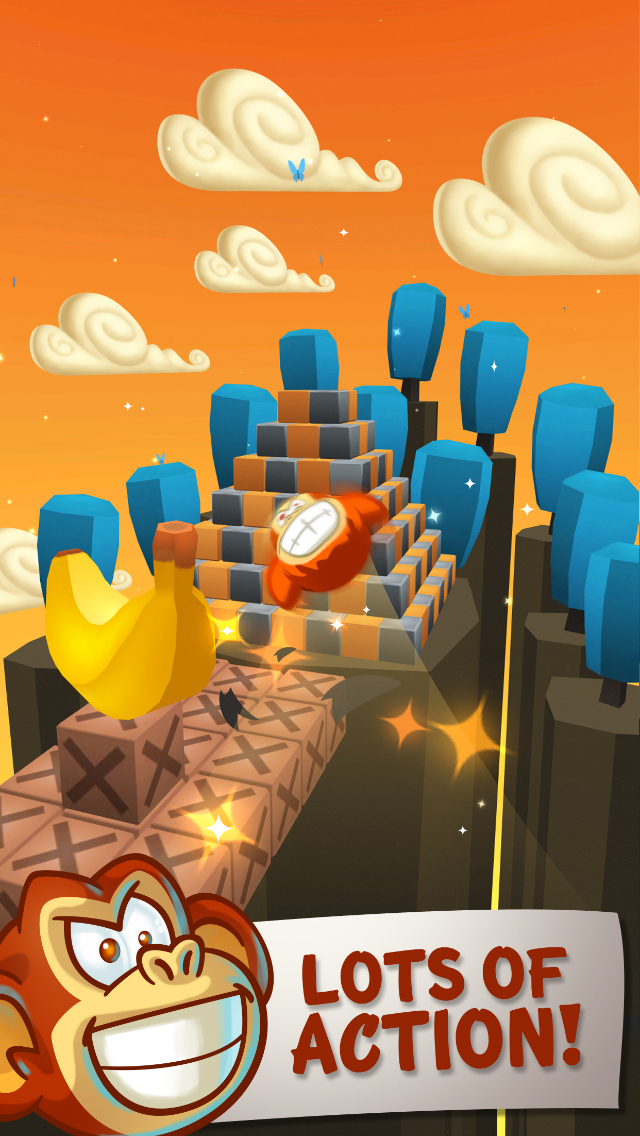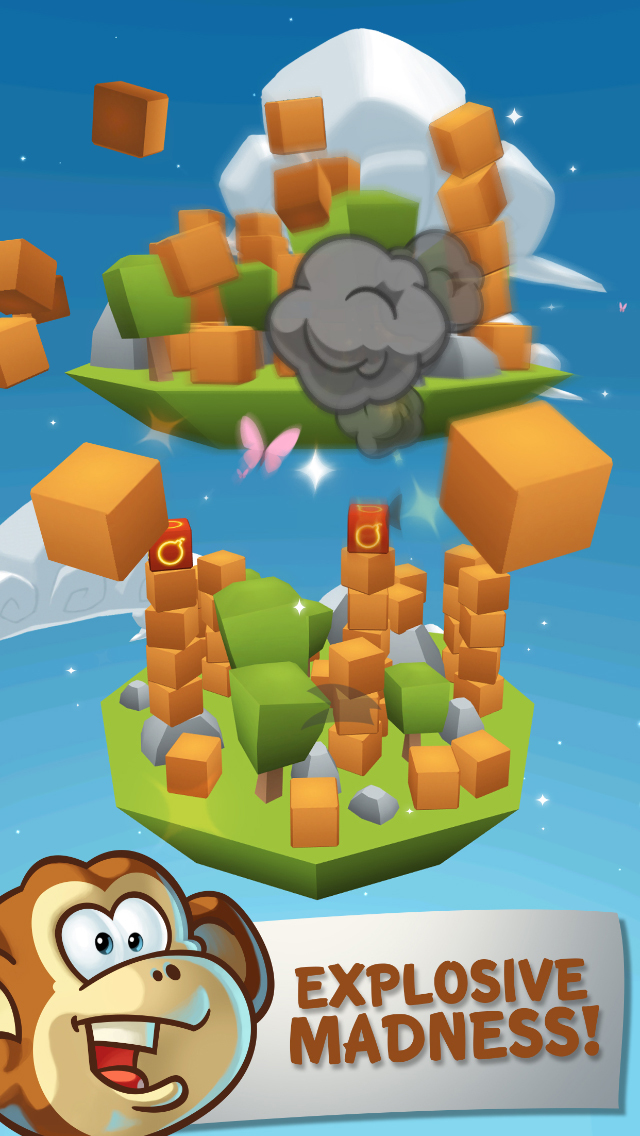 iTunes Description
Do you like explosions? And monkeys? And bananas? This game has it all!
84 levels of action with lots of different physics based puzzles, with more to come!
Forum Thread: Monkeyrama (by Tuomas Erikoinen)
---
moto RKD dash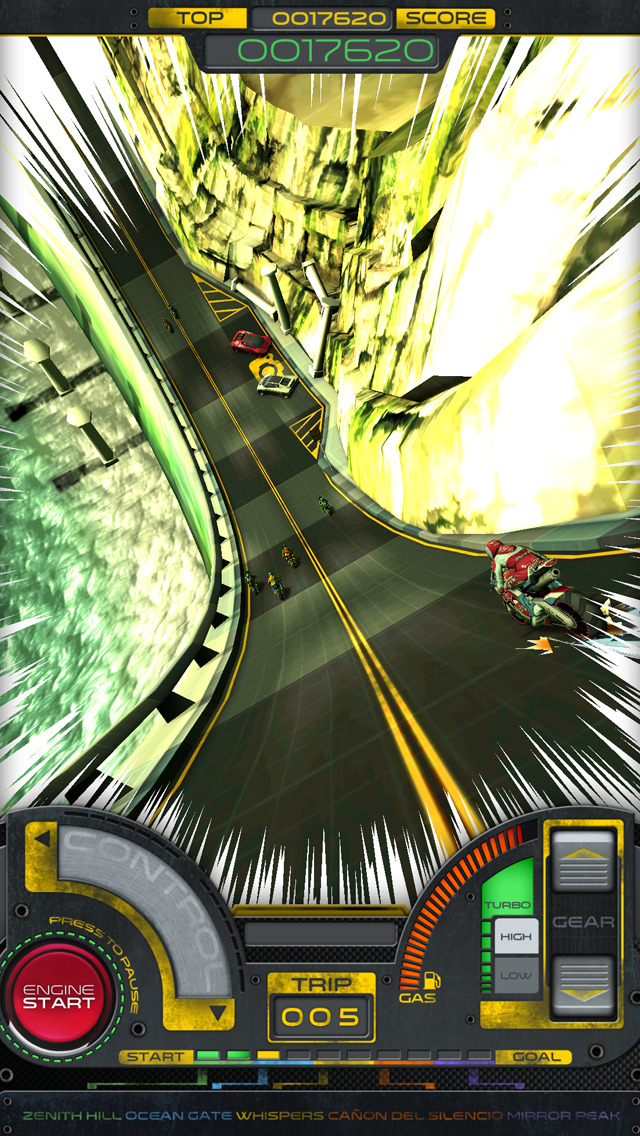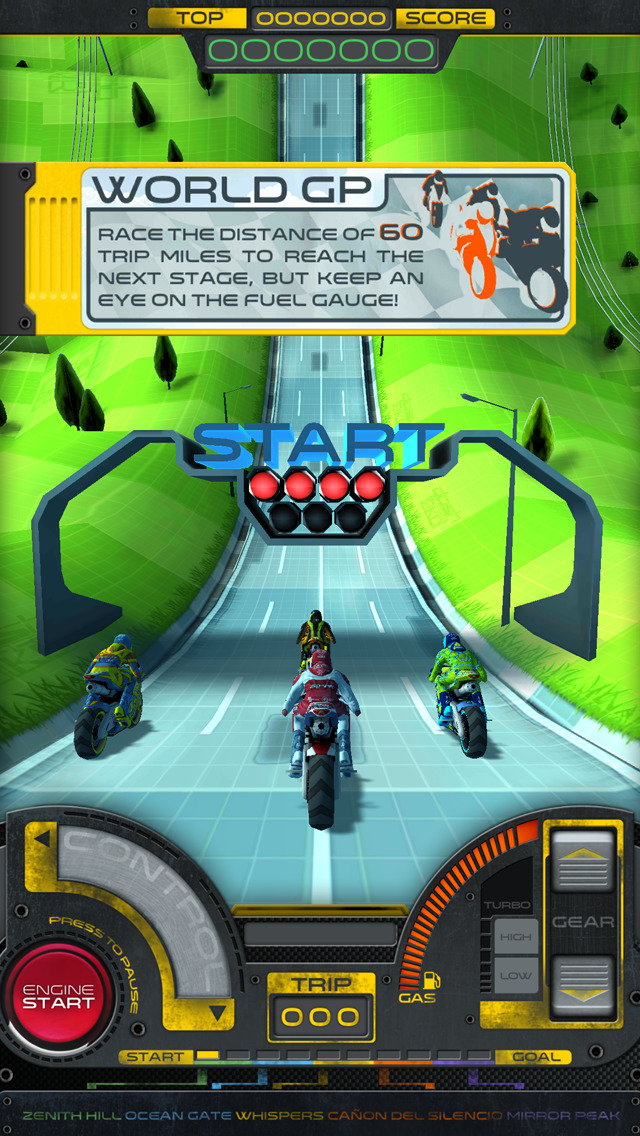 iTunes Description
Classic 80s motorcycle racing for the next generation. Blaze across the 9 beautiful locations of Moto RKD Dash universe: from 'Zenith Hill', through 'Ocean Gate' all the way to 'Cañon Del Silencio' and beyond. Turn your gaming into a journey between worlds and emotions with the amazing trance music of world renowned composer Kliment and the cosmic sounds of Approxima Astrolabos. Full HD graphics, 60 FPS, innovative controls, deep sound!
Forum Thread: moto RKD dash (by kalin krastev)
---
My Jurassic Farm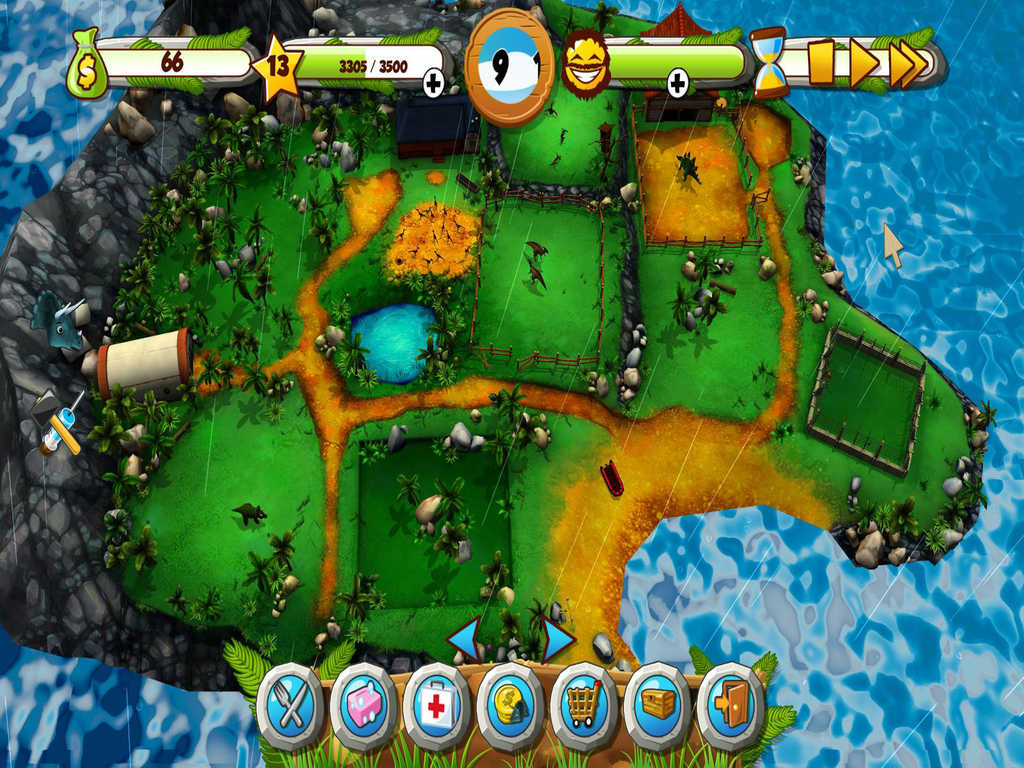 iTunes Description
Become the region's top farmer
Farm your land and develop the most beautiful farm around, full of dinosaurs

Build your farm and take care of around 50 different animals under the guidance of your friendly farmer neighbors.
Get yourself organized so you can feed, clean and treat your new extended family. You'll be an expert in Tyrannosauruses, Diplodocuses and Triceratops in no time!
Develop your business as you buy new equipment for your animals and build the most beautiful farm around.
Forum Thread: My Jurassic Farm (by Microids)
---
NBA 2K16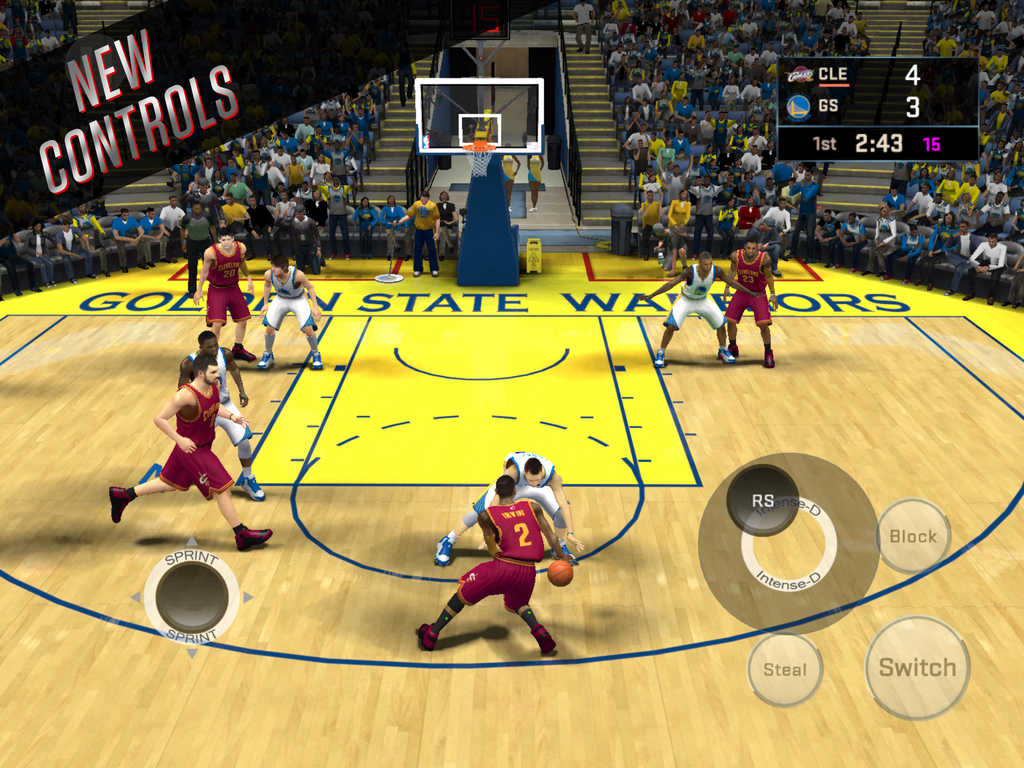 iTunes Description
The NBA 2K franchise is back with the most-true to life NBA experience to date with NBA 2K16. NBA 2K16 is packed with enhancements, new features, updated rosters, and more opportunities to earn Virtual Currency. NBA 2K16 also includes the popular MyCAREER mode as well as a new soundtrack curated by pop super-producer DJ Mustard, renowned producer and rapper DJ Khaled, and legendary hip-hop producer DJ Premier. With enhanced graphic and player models, new animations that provide smoother movement and more realistic articulation combined with new controls and expanded device support, its certain to be the most authentic NBA mobile gaming experience yet!
Forum Thread: NBA 2K16 (by 2K)
---
Nonsense Fall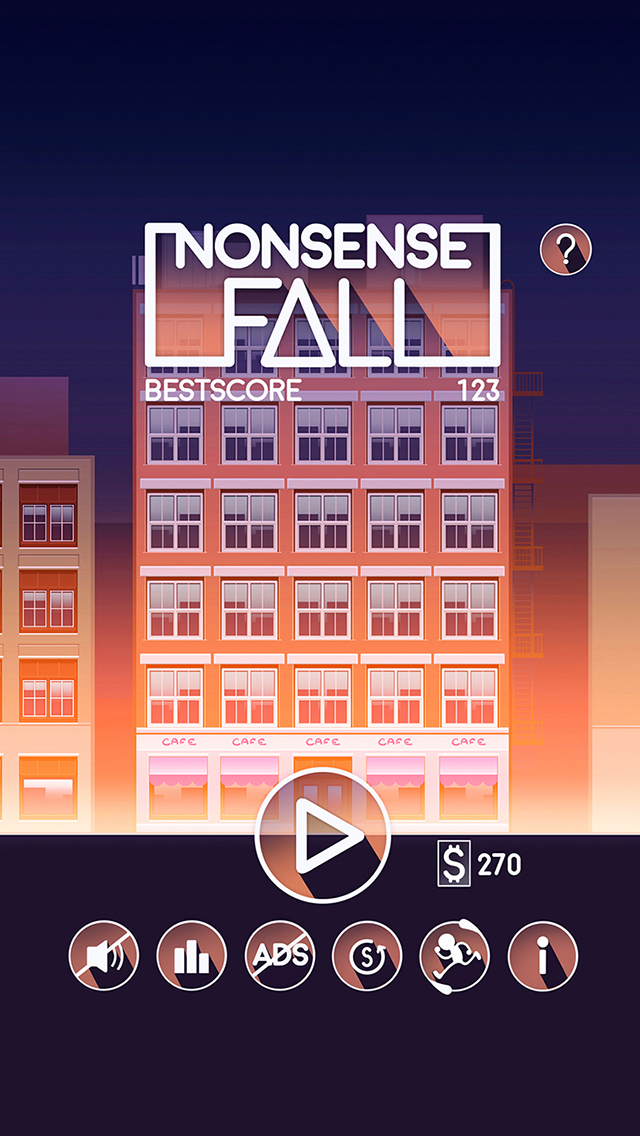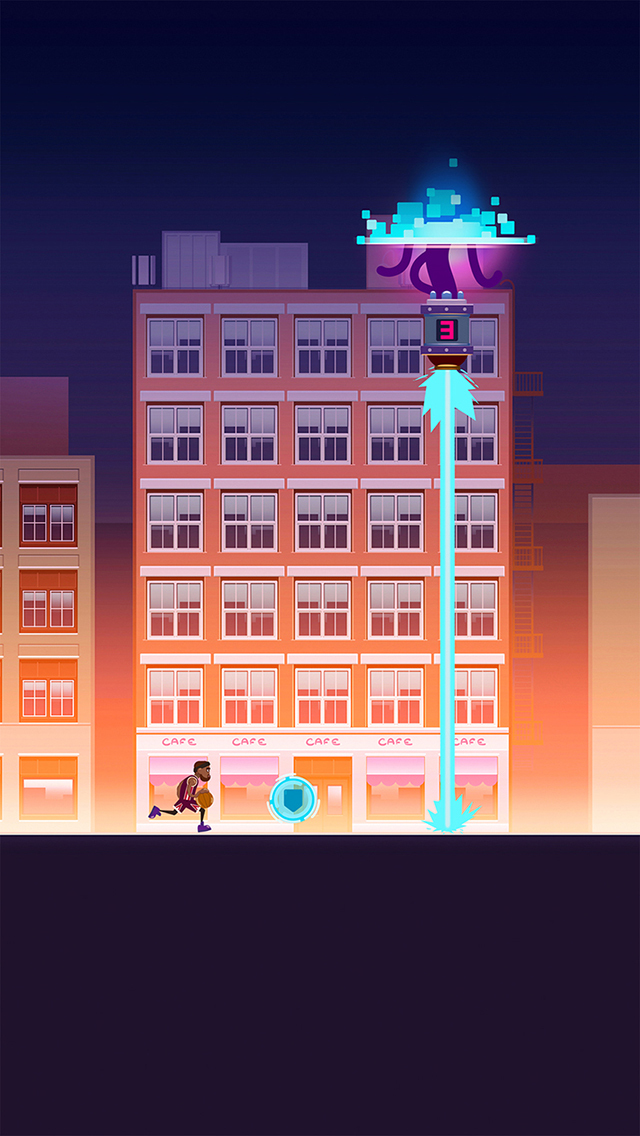 iTunes Description
The city has been attacked, leaving roads in chaos! Strange and dangerous things are falling from the sky. You must avoid these obstacles, and pick up shields to survive! Collect money to unlock new heroes.
Forum Thread: Nonsense Fall (by Ketchapp)
---
Object 17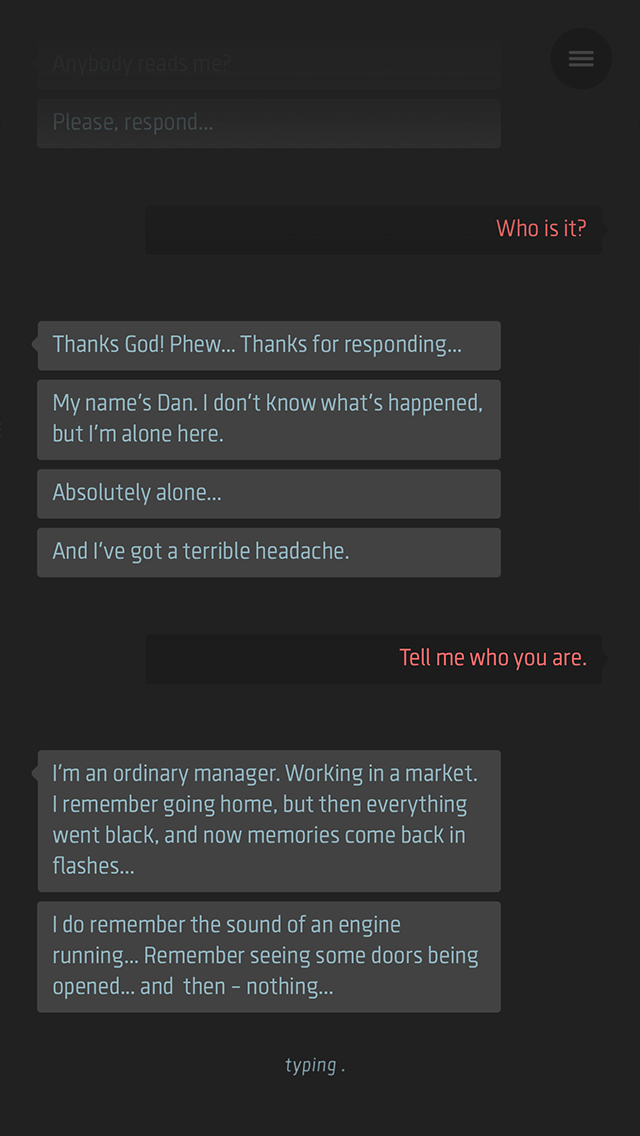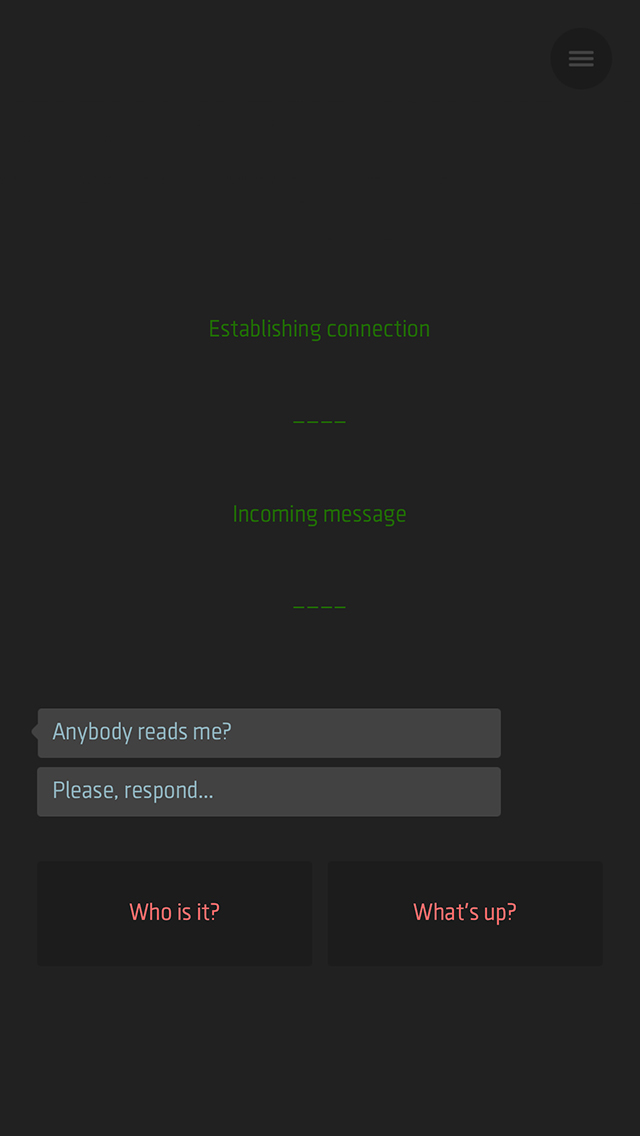 iTunes Description
Deadly danger and shocking mysteries can be seen not in the movies only Help Dan to get out of the trap his life is now in your hands. Wait for his message to appear on your iPhone, iPad or Apple Watch, and think carefully before you give any advice, as every step can be the last one!
Forum Thread: Object 17 (by ROM Games)
---
Orc King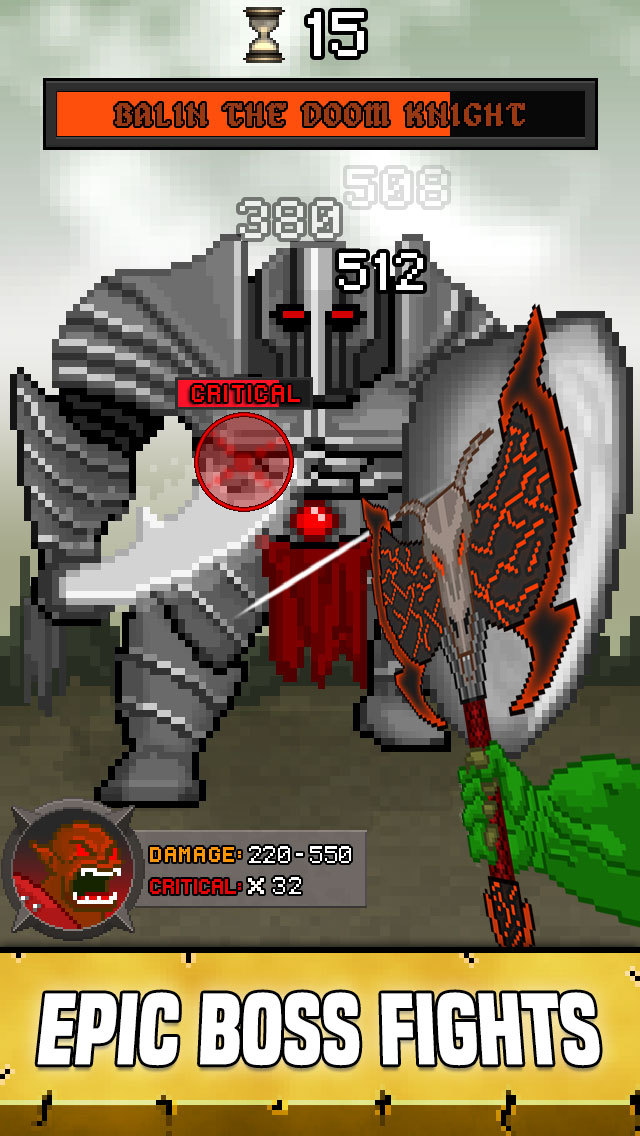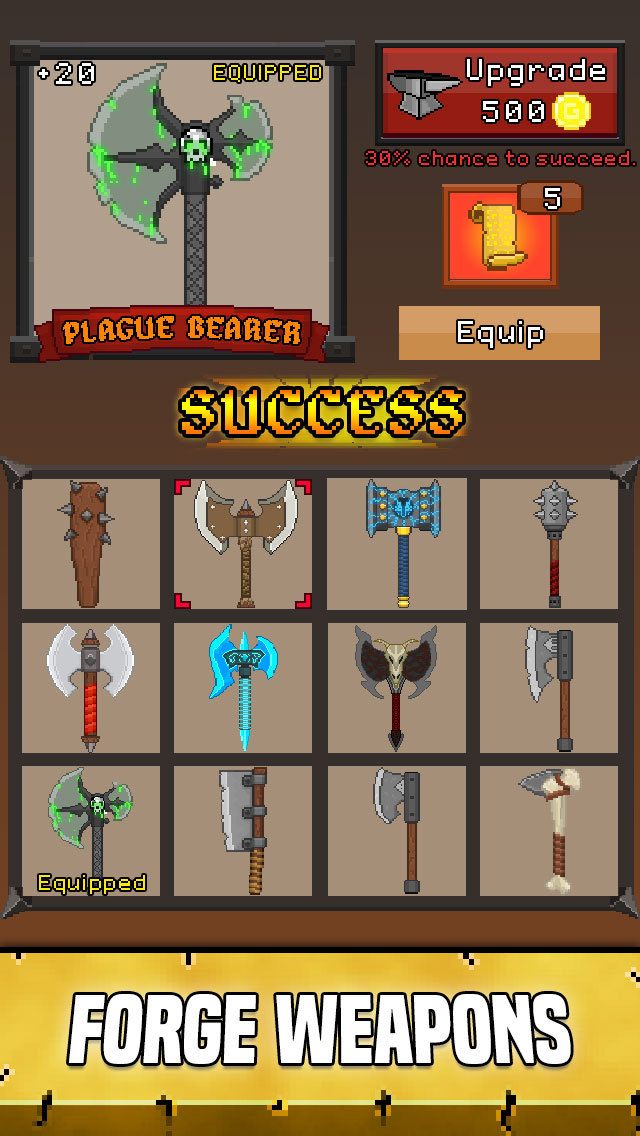 iTunes Description
Orc King is an idle clicker RPG game.

Embark on a grand adventure to redeem your honor and reclaim your homeland from the human heroes. Forge mighty weapons.

Your legend awaits, Orc King.
Forum Thread: Orc King (by Lifebelt Games)
---
PINK HEAVEN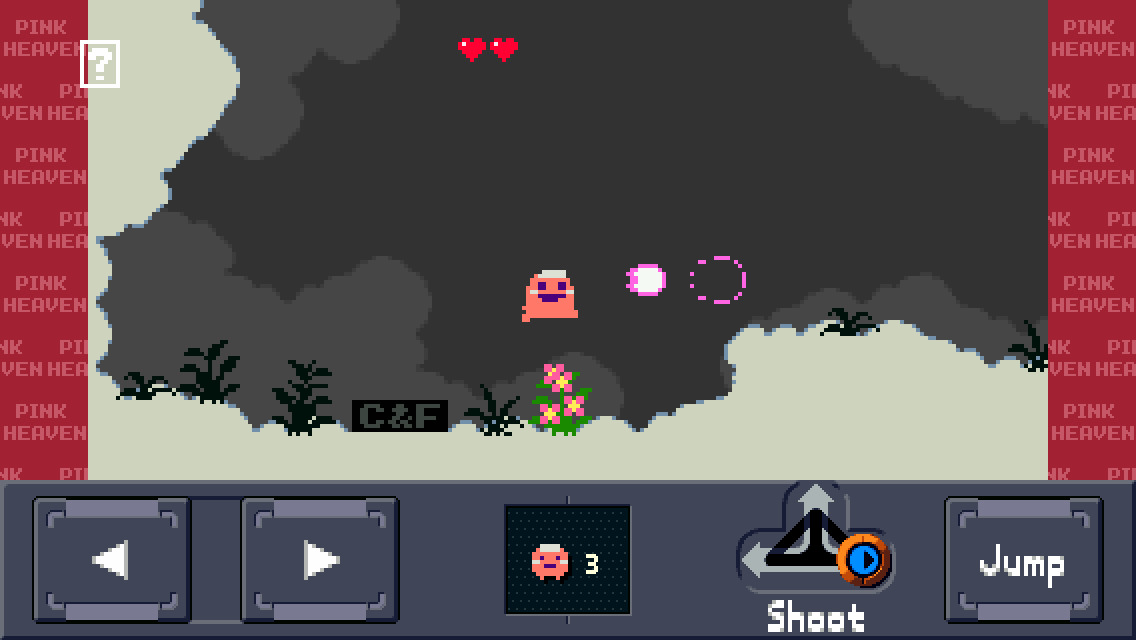 iTunes Description
The pink office lady from Kero Blaster takes center stage as the protagonist and player character. Overcome foes, jump to evade danger and save the young Shopkeeper from the clutches of UFOs!

By fulfilling certain conditions, you can unlock an additional Hard Mode. A short, fun game that can also be used to familiarize oneself with the play-style of Kero Blaster.
Forum Thread: PINK HEAVEN (by Studio Pixel, maker of Kero Blaster)
---
Quadle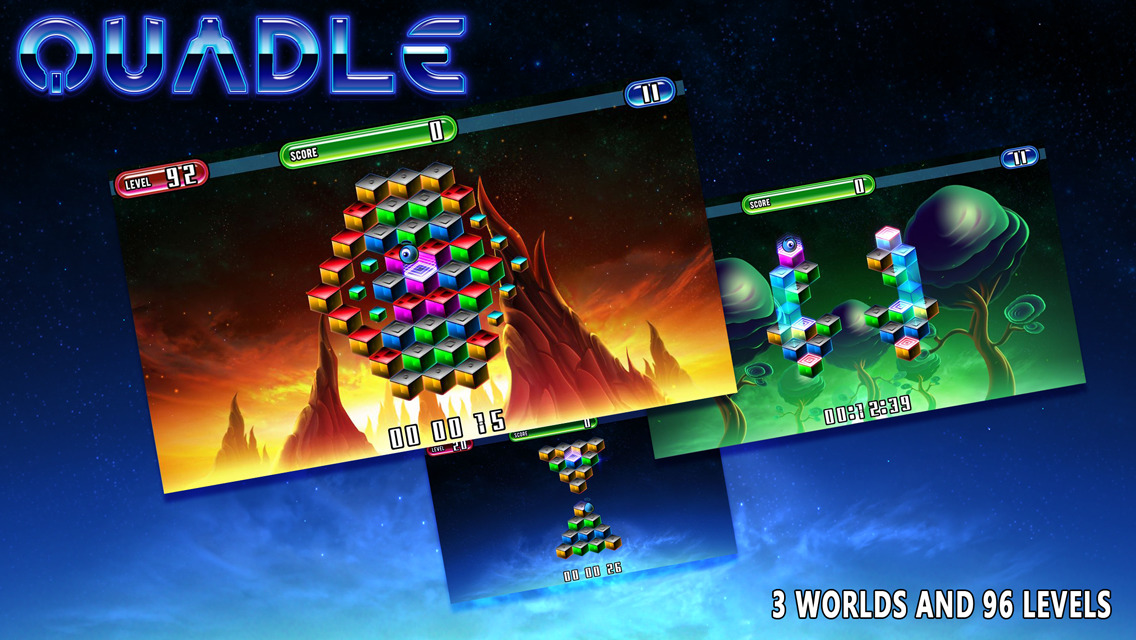 iTunes Description
It's A brand new arcade puzzler from Gamesare Studios, Invoking the memory of classic arcade cabinet games but adding a new twist. Jump on the blocks as the titular character Quadle, changing the block colors till they are red. Once red they fall away. Eliminate all blocks on the screen to go to the next level. Be careful not to corner yourself into a situation where you can't jump to the next block!
Forum Thread: Quadle (by Gamesare Studios)
---
Raid Brigade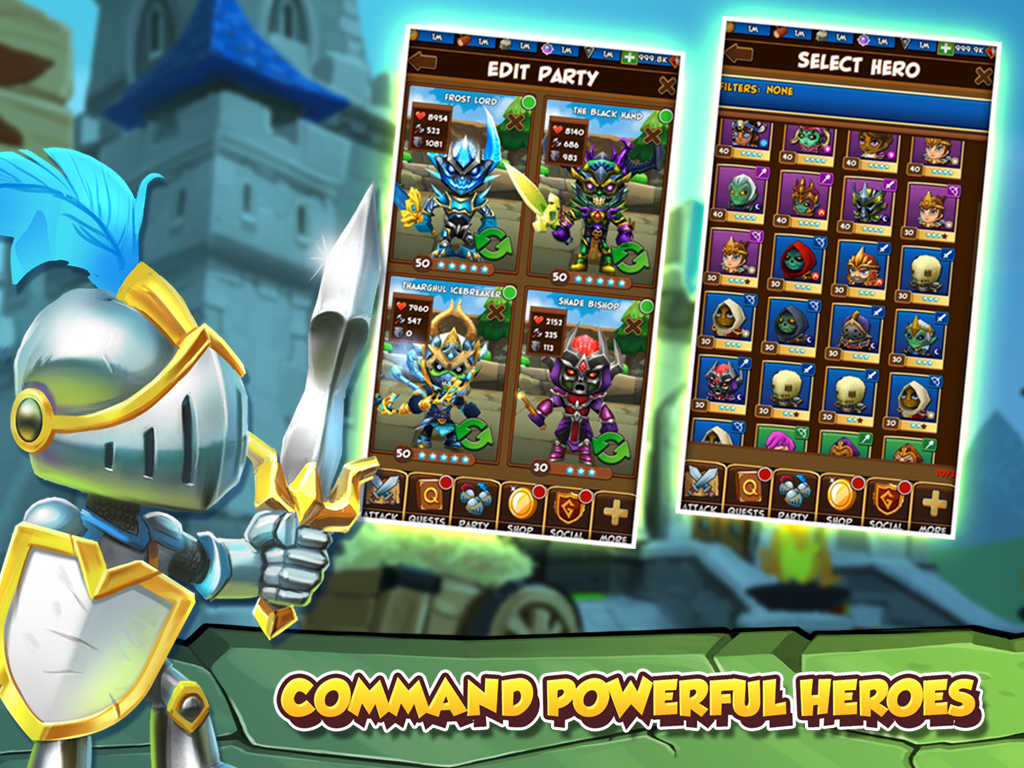 iTunes Description
COLLECT and EVOLVE LEGENDARY HEROES to fight through player-controlled cities and rise to the top of the leaderboard! GET EPIC LOOT as you raid your enemies, and EQUIP RARE GEAR to fully customize your heroes. LEVEL UP each heros skills to make them unstoppable in combat!
Forum Thread: Raid Brigade (by Kongregate)
---
RoccoRocco Roshambo!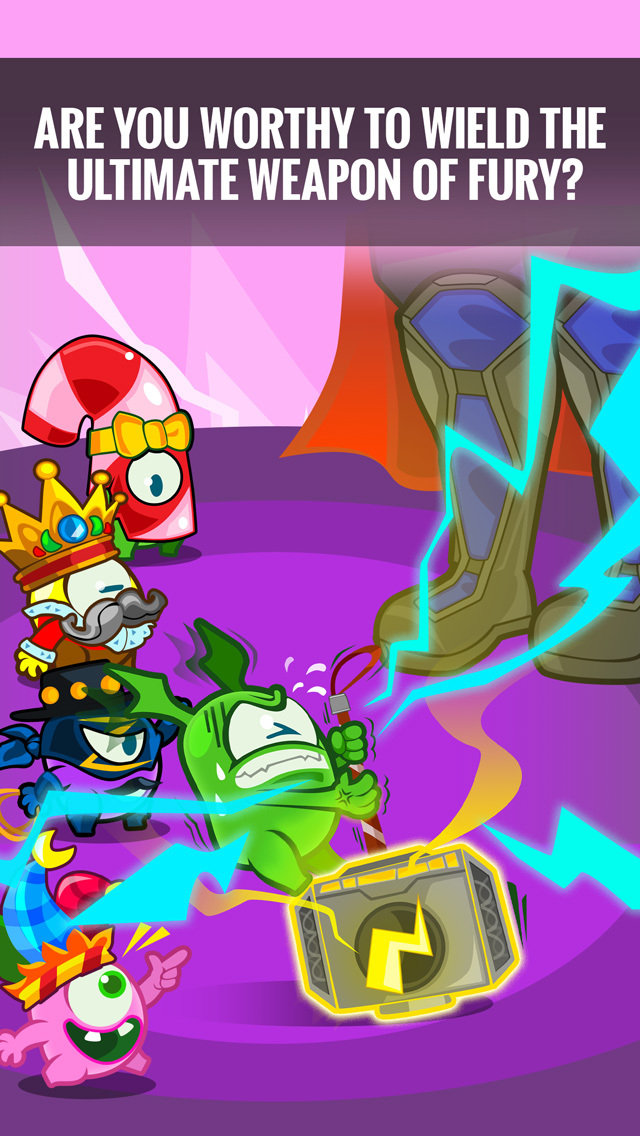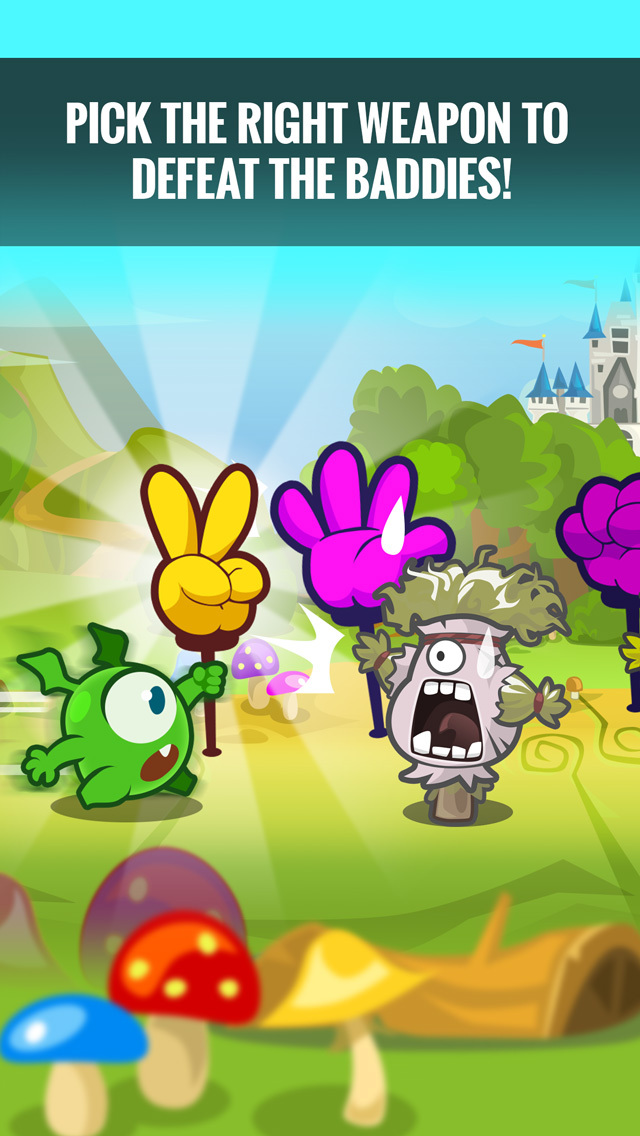 iTunes Description
Do you find yourself wanting to beat the daylight out of those annoyingly cute minions?
Do you enjoy seeing cartoon characters being dismembered but keep coming back for more?
Do you have an inexplicable need to WIN every single game of Rock, Paper, Scissors?
Is the daily grind of everyday life getting to you and making you feel like a time bomb?
DO NOT PANIC! We have an outlet for you! Play RoccoRocco Roshambo and unleash your Fury on the Baddies!
Forum Thread: RoccoRocco Roshambo! (by Mosscube)
---
Rocket Boom!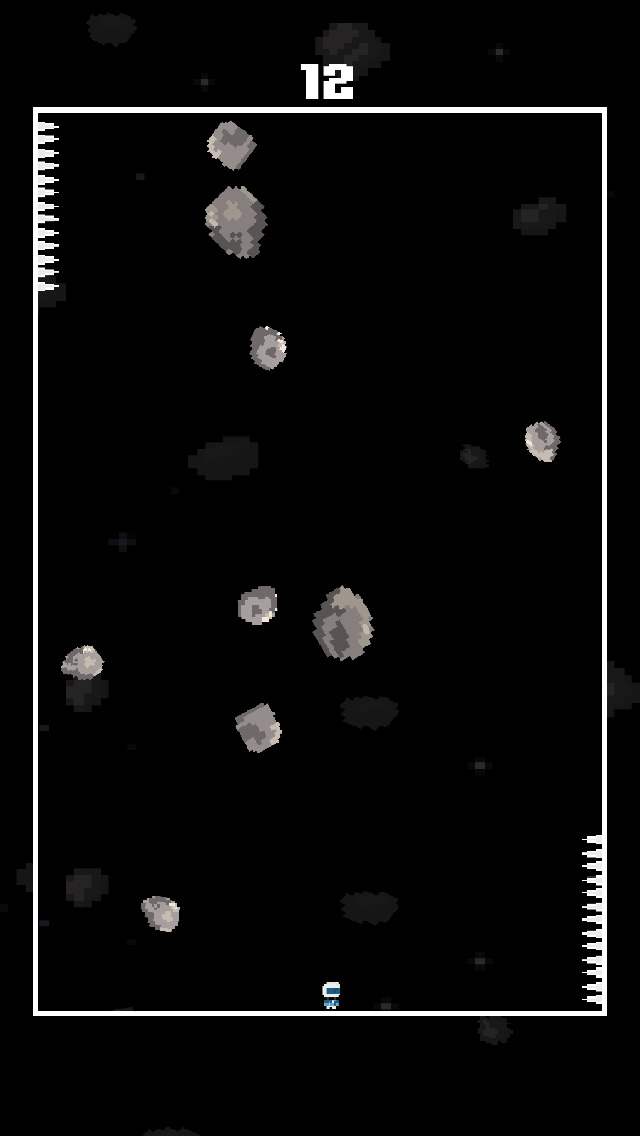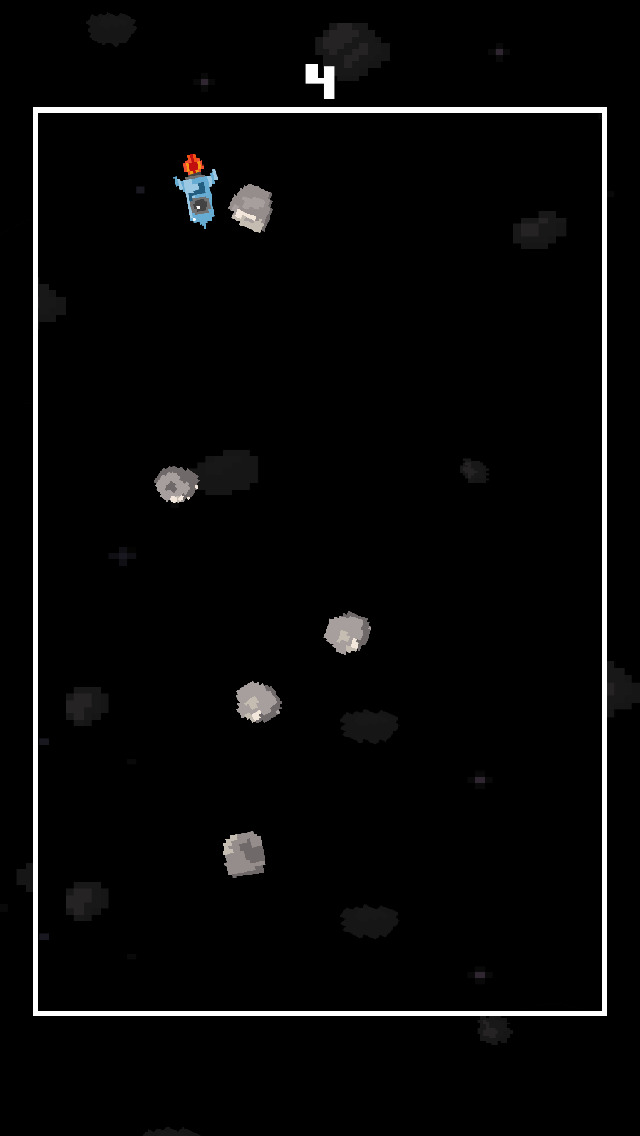 iTunes Description
Oh no… looks like you're stuck in space yet again so let's put your reaction skills to the ultimate test. Take a short break and score big before your rocket explode and shatter into millions of pieces… Boom!
Forum Thread: Rocket Boom! (by Appdore, LLC)
---
Rocket Fly 2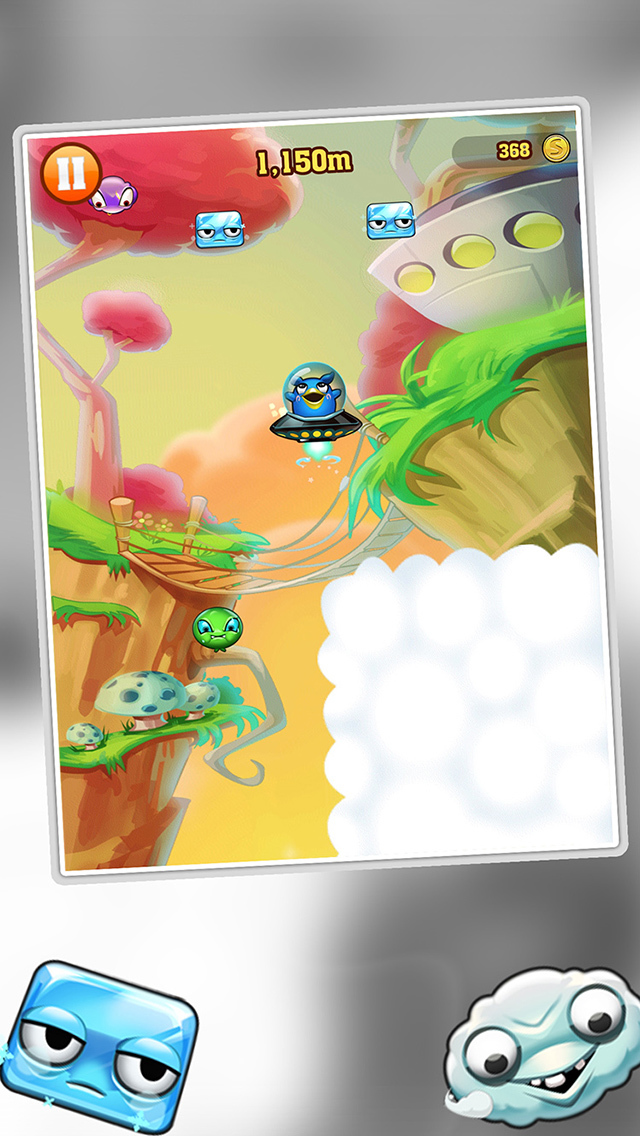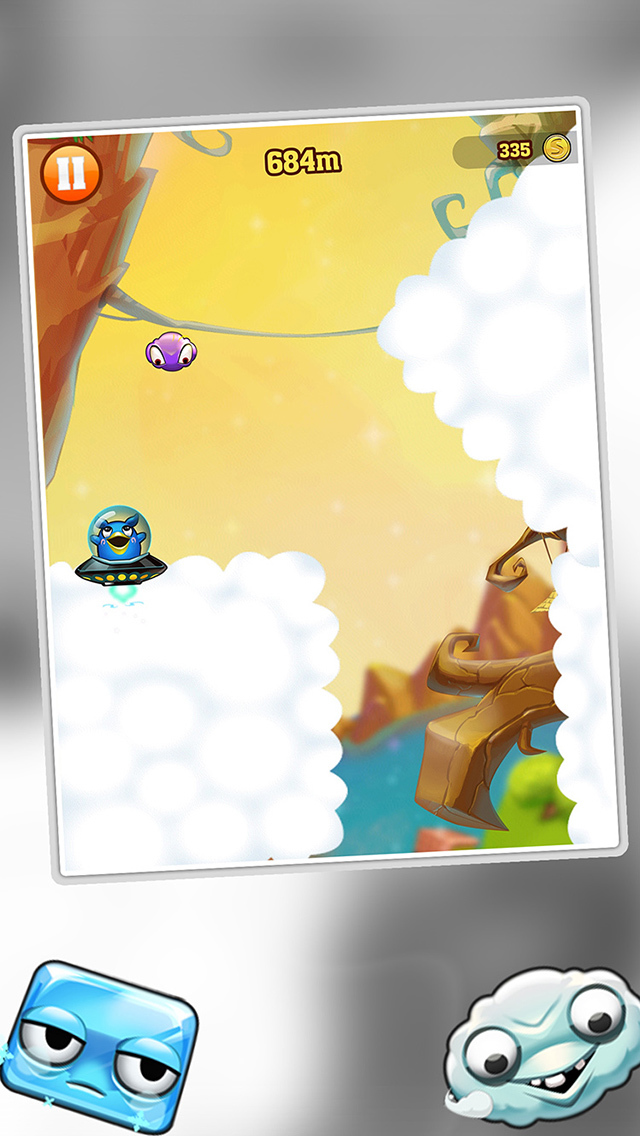 iTunes Description
With such a phenomenal success of Rocket Fly, comes Rocket Fly 2

Mr. Smarcle has a new mission to complete with revamped game mechanics, art and style.

Enjoy the game companion on your Apple Watch!
Forum Thread: Rocket Fly 2 (by Smarcle, Inc.)
---
Slenderman – The bones of the missing children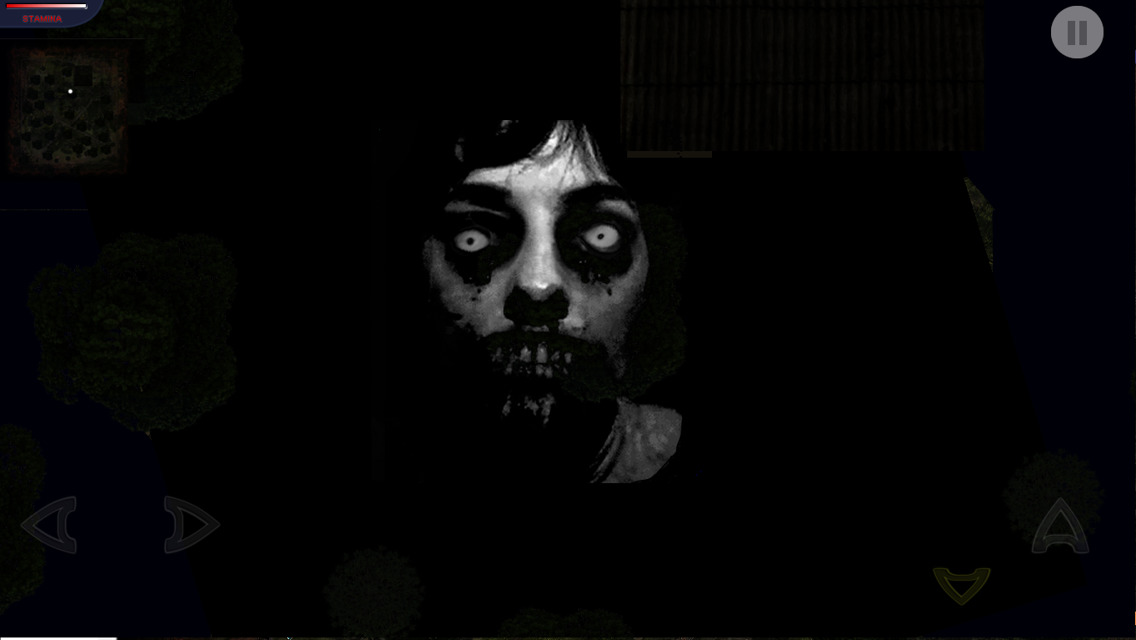 iTunes Description
Slender is an evil character living in the forests far away from town.
He walks silently in his black suit. To defeat Slender you need to fine and
break all seven bones of children….Children he has killed.
Forum Thread: Slenderman – The bones of the missing children (by Perry Kappetein)
---
Superstar Band Manager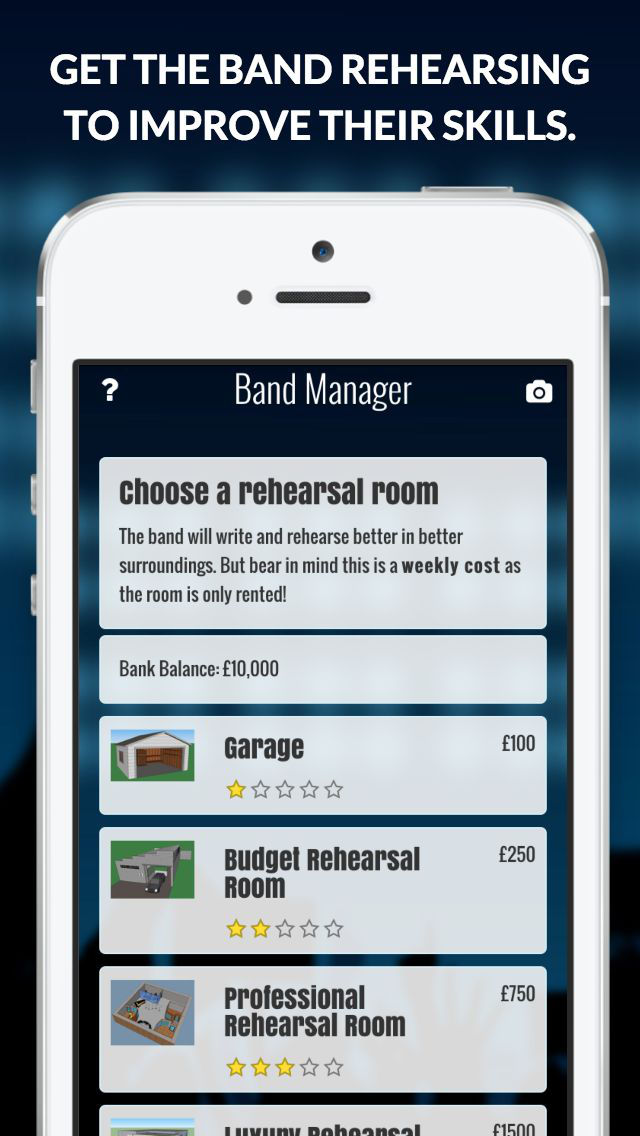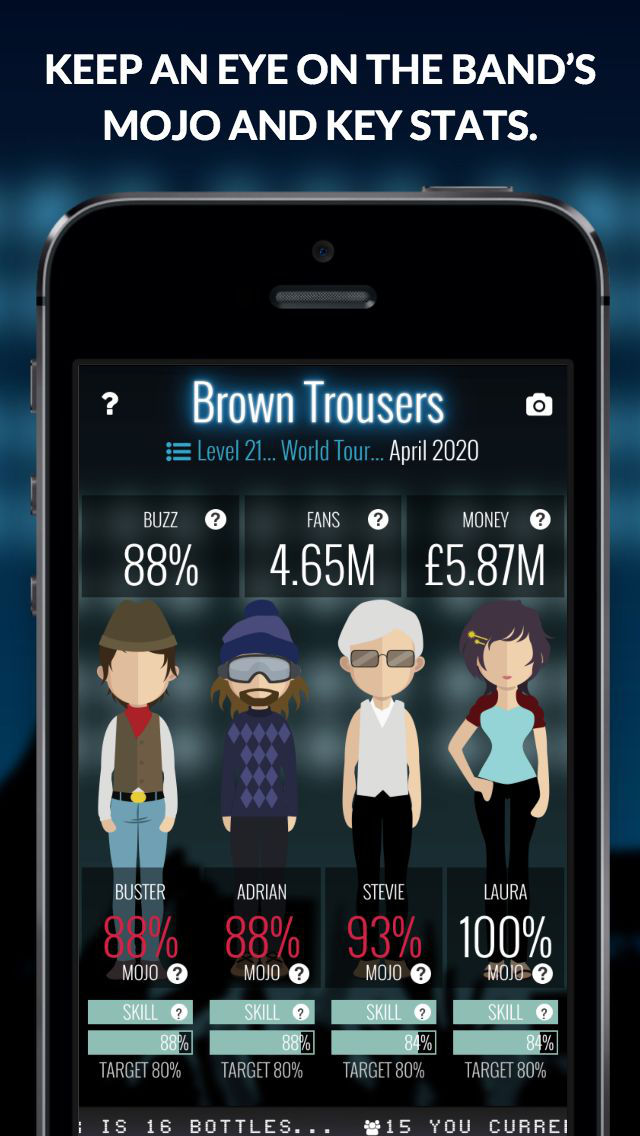 iTunes Description
Create a world-famous band from scratch, starting with a bunch of enthusiastic teenagers and see if you can turn them into a stadium-filling act!
Forum Thread: Superstar Band Manager (by Freaky Robot)
---
Syberia 2
iTunes Description
Following Syberia's resounding success with players throughout the world, Benoît Sokal invites you to dive back into the crazy Kate Walker saga…

Having searched Europe from east to west for the presumed late Hans Voralberg, Kate Walker finally tracks him down and gets him to sign the automaton factory buyout papers.

Mission accomplished? Not for this young New York lawyer…
Forum Thread: Syberia 2 (FULL) (by Microids)
---
To The Bottom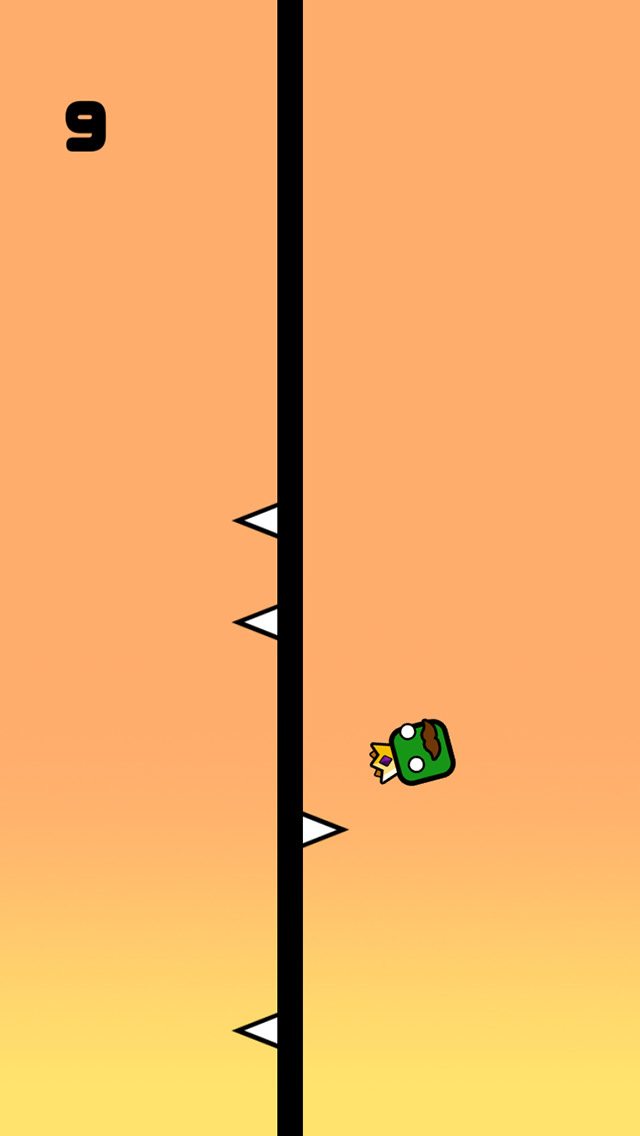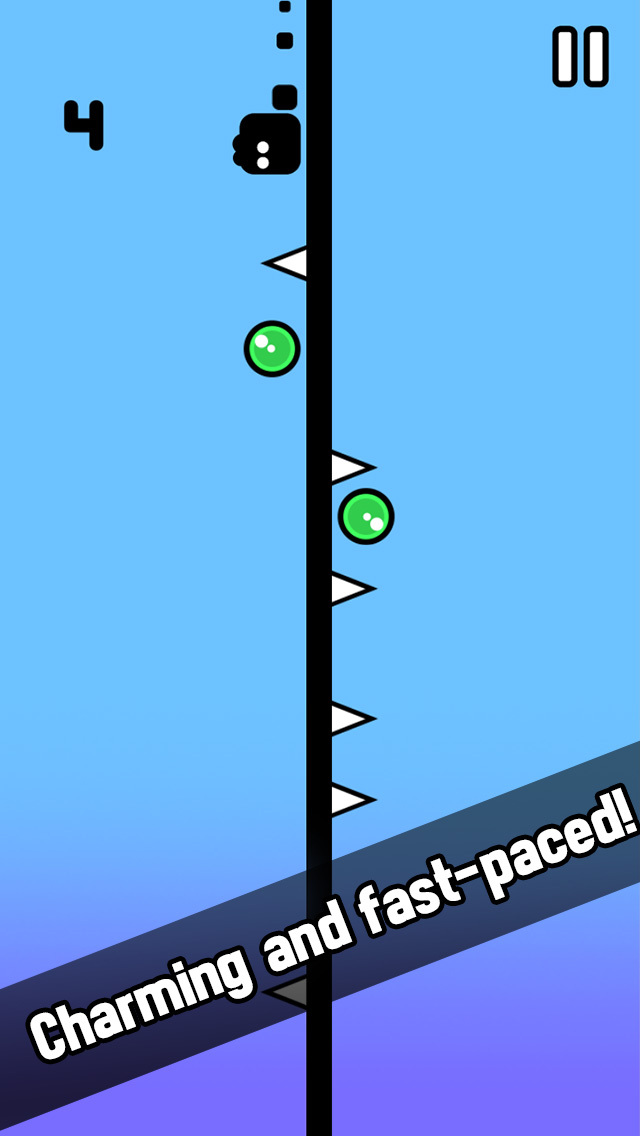 iTunes Description
How low can you go? Will you discover what lies at the bottom of this charming, fast-paced game?

The rules are simple. You gotta help this cute little fella get to the bottom by dodging spikes, changing sides and collecting magic orbs along the way. Unlock all his cute and quirky friends along the way. Get as far down as you can to unlock all the secrets!
Forum Thread: To The Bottom (by Thumbspire Inc.)
---
WRD PLY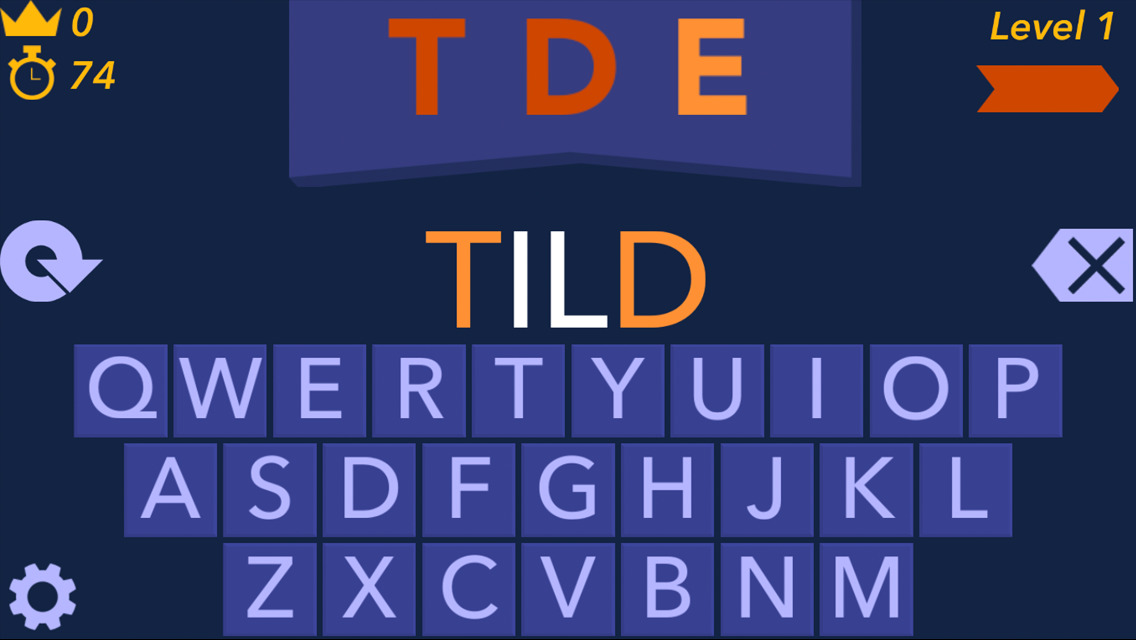 iTunes Description
Hello there, if you like taking three letters and making them into a word that is more than three letters then I have exciting news for you!

WRD PLY is that thing!
Forum Thread: WRD PLY (by WhileTrueFork)