Perfect World might not be famous in the English-speaking world yet, but they're certainly aiming to be. If you know their name at all, chances are it's because they're going to be publishing Torchlight Mobile, the free-to-play take on the PC hit action-RPG. They had a few titles on display at their booth at the Tokyo Game Show, and I gave them all a spin.
---
Torchlight Mobile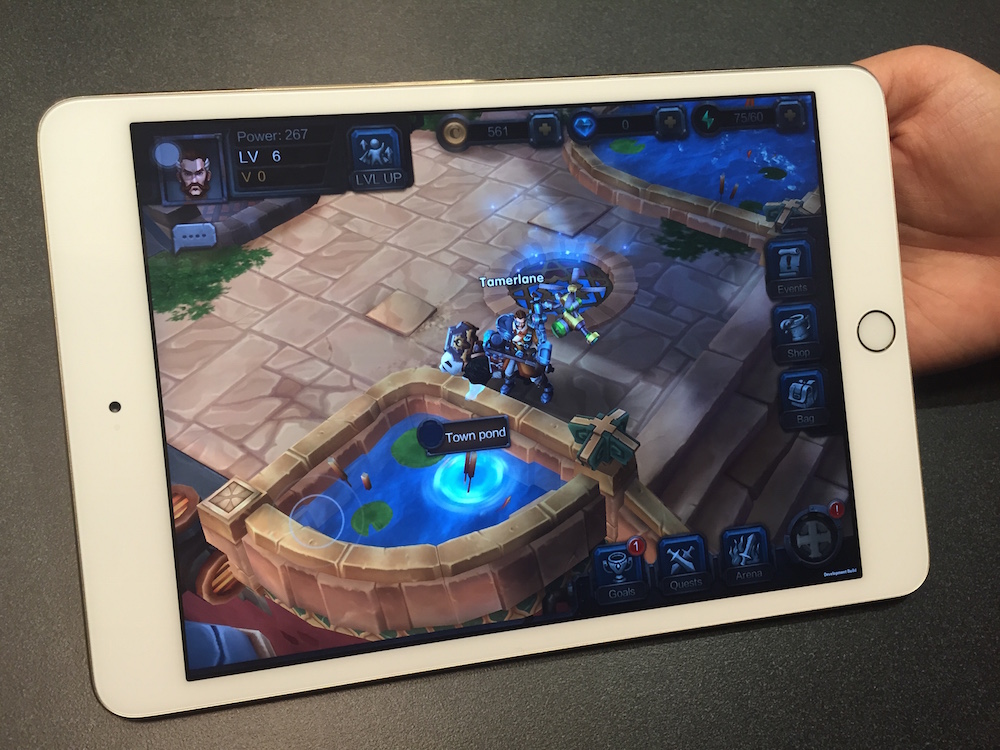 First up is Torchlight Mobile. Honestly, I don't have much to add to Jared's impressions of the game from E3 2015, so I'll just back up what he said there. It's designed as a free-to-play game, and it has all the things you would expect from that, including a stamina system and a premium currency. The quests have been reduced in size and scope to make them suitable for pick up and play sessions, with each one not taking more than a few minutes to get through. It looks great and plays well, but like Jared, I'm a little apprehensive about how well the Torchlight experience is going to carry over when married to free-to-play restrictions.
---
Iten to Ryuuki
The next game I tried was called Iten to Ryuuki, which translates out to The Heaven Sword And Dragon Saber. It's a free-to-play action game that is based on a famous 1961 Hong Kong wuxia novel. It follows the story of a martial artist named Zhang Wuji as he seeks to overthrow the Yuan Dynasty. The book has had many adaptations, including at least a few films, and that Hong Kong film influence shines through in the game. The gameplay is tense and requires the player to use careful timing as to when to attack or dodge, and the battles are interspersed with short cut-scenes packed full of choreography similar to Hong Kong martial arts films. The free-to-play elements weren't apparent in the demo version, but I could at least spot a premium currency, so there will certainly be a price of some sort.
---
The Legend of the Condor Heroes
The last game I tried at Perfect World's booth was another free-to-play action RPG called The Legend Of The Condor Heroes, assuming I've got my reading correct. Based on the same series of wuxia novels that Iten to Ryuuki draws from, you might expect it to look and play similarly. However, this one takes a more cartoon-style approach to the story, and features heavier RPG elements. With a handful of special abilities at your disposal during battles, it actually feels a lot like Torchlight Mobile with a totally different paint job. It's fun, but again, I'll hold off judgement until we can see how deeply the pricing structure affects the game progression.
---
All of these games will be released worldwide over the course of the next several months, with Torchlight hitting first near the end of this year, The Legend Of The Condor Heroes hitting in spring, and Iten to Ryuuki coming in around early summertime of 2016. They've certainly got the production values and the controls down, but games like this live or die based on how the publisher chooses to monetize them. We'll keep you updated on these games as we get more information, but feel free to check out the videos for now.