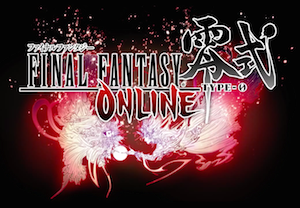 I've already outlined the games that China-based publisher Perfect World had on display in their Tokyo Game Show booth in another post, but they had one more surprise up their sleeve. Square Enix announced a new online game, Final Fantasy Type-0 Online, to be released in Japan in spring of 2016 for mobiles and PC, developed by Perfect World. A worldwide release is under consideration but not confirmed at this point. But wait, what about that other mobile Final Fantasy Type-0 game? The one we previewed, that Square Enix said would be released worldwide? Well, I hope you weren't too attached.
Alas, after November of this year, Final Fantasy Agito will be no more. You could probably call it a mercy killing, in my opinion. Though the game started off strongly, it soon became clear that it wasn't going to get proper support, and players abandoned it in droves. It's too bad, because there were a lot of good ideas in there. Square Enix seems to think so, too, hence why Final Fantasy Type-0 Online is happening. The concept is to take the multiplayer mode from the PSP/PS4 Final Fantasy Type-0 and base a game around it. It's supposed to be more hack 'n' slash than the semi-turn-based combat found in Agito, which makes sense as that's kind of Perfect World's stock-in-trade.
You can check out the first trailer for Final Fantasy Type-0 Online here to see how it's shaping up. Once it releases in Japan, I'll be sure to bring you some import impressions, and if we hear anything about the game getting a wider release, we'll be sure to let you know.