Back in June, a little puzzle platformer by the name of Furdemption (Free) launched in the App Store from developer RareSloth. Underneath its adorable, unassuming look lied one of the most challenging and satisfying gaming experiences I've had in some time. Not only were its 100 initial levels fiendishly clever and well-designed, but its main bunny character was cute as a button which made for an interesting juxtaposition with the game's many gruesome death animations. It was an easy decision to award Furdemption 5 stars in our review, but just a short while later in mid-August a huge content update arrived adding 40 additional levels, new mechanics and enemies, and Game Center integration. How could it get any better than that? I'll tell you how: Furdemption is getting a level editor.
Similar to another of our favorites Badland getting its own level editor this week, Furdemption's level editor will allow you to build and publish your own creations, as well as download and try levels created by others. RareSloth is shooting to have the final version of the level editor include features like leaderboards for "popular levels", level sharing, the ability to follow specific level creators, quests and achievements, and various additional items, decals, and tilesets to trick your levels out with.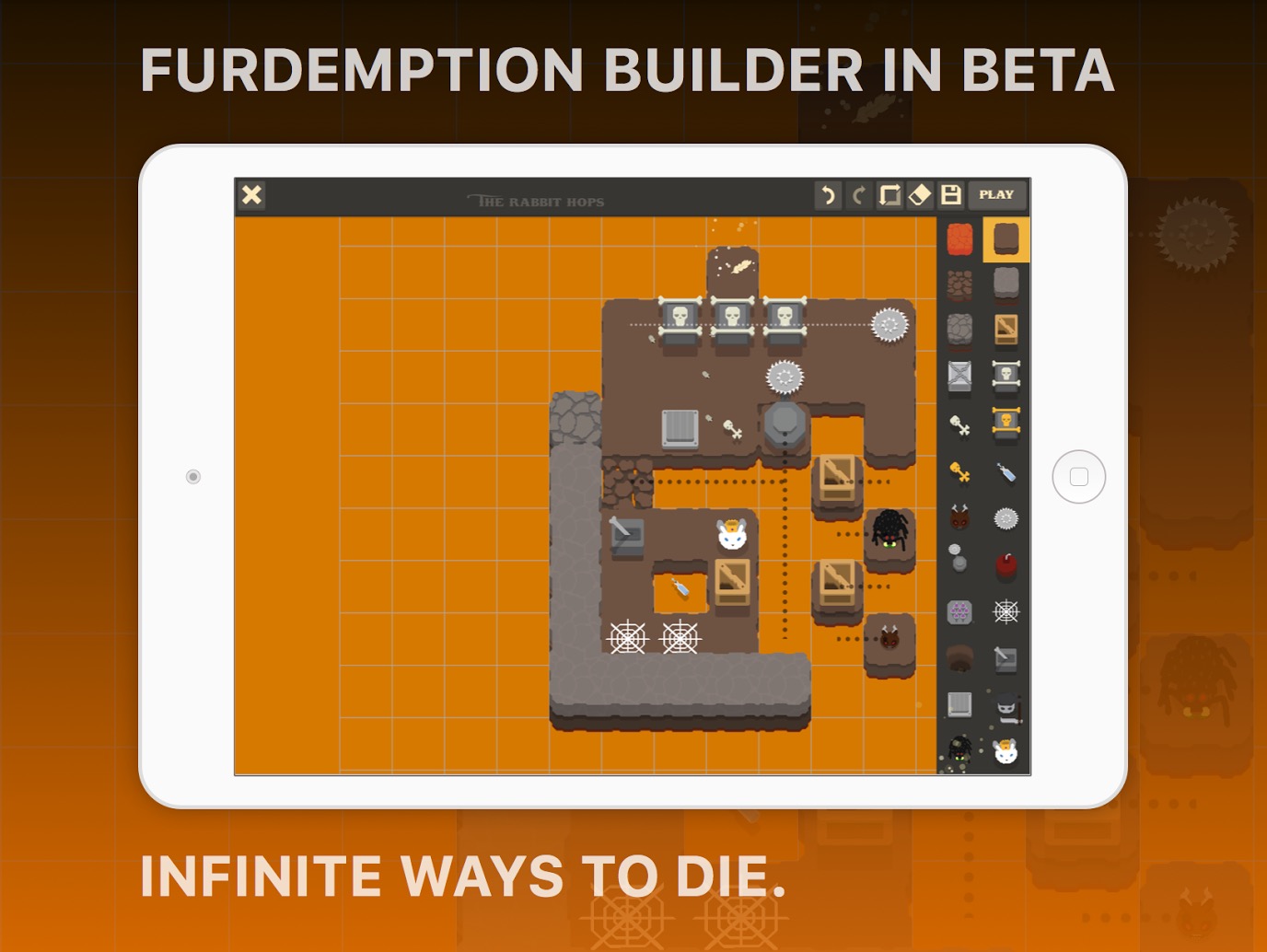 RareSloth is currently looking for users who are interested in beta testing the new level editor. "Ridiculous level creation and rampant trolling are encouraged" says RareSloth. The beta will be limited to just 1000 participants though, so if you're interested in getting in on that you should sign up for the mailing list at RareSloth's website to throw your hat in the ring. The first beta version of the level editor is expected to be available as early as next week, and hopefully things go smoothly so we'll all have a chance to create some demented death traps in Furdemption in the near future.