The idea behind the TouchArcade Game of the Week is that every Friday afternoon we post the one game that came out this week that we think is worth giving a special nod to. Now, before anyone goes over-thinking this, it doesn't necessarily mean our Game of the Week pick is the highest scoring game in a review, the game with the best graphics, or really any other quantifiable "best" thing. Instead, it's more just us picking out the single game out of the week's releases that we think is the most noteworthy, surprising, interesting, or really any other hard to describe quality that makes it worth having if you were just going to pick up one.
These picks might be controversial, and that's OK. If you disagree with what we've chosen, let's try to use the comments of these articles to have conversations about what game is your game of the week and why.
Without further ado…
RollerCoaster Tycoon 3
The RollerCoaster Tycoon franchise on mobile has been–wait for it–a rollercoaster of emotions for fans of the long-running series. It's one of those games that's always been clamored for on mobile, as simulation games typically translate really well to touchscreen platforms and short or long bursts of play. Way back in 2012 Atari did announce that RollerCoaster Tycoon would be coming to mobile in some form, but in early 2013 they had all sorts of financial issues which caused that particular project to be cancelled.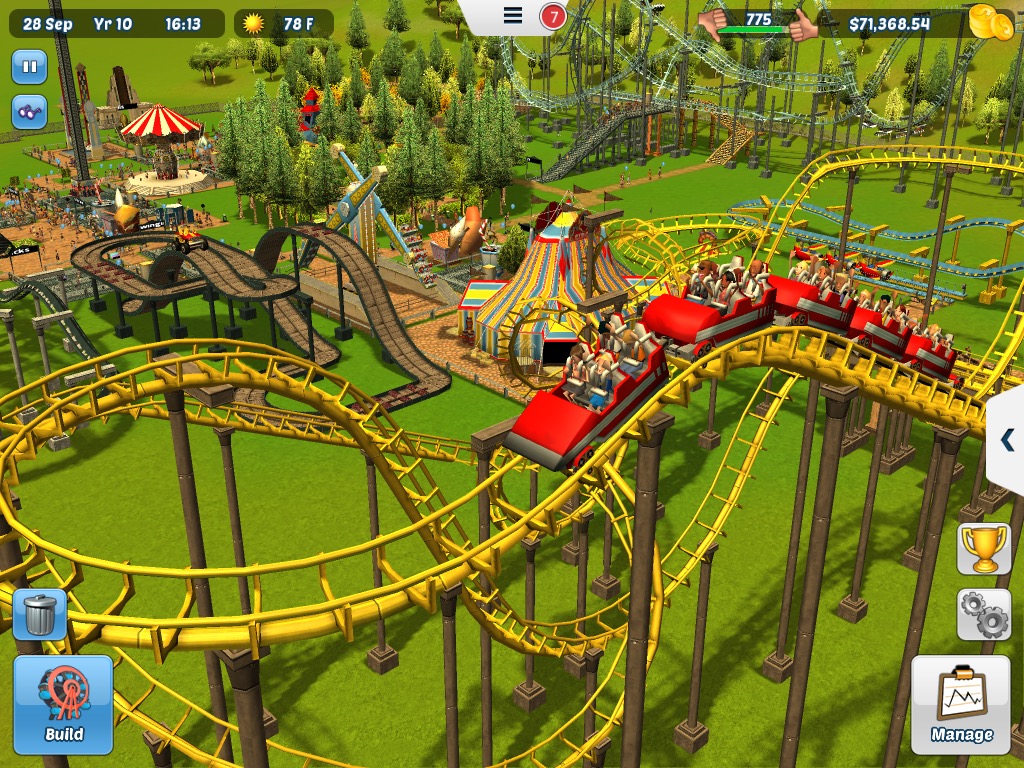 Then, in the fall of 2013, word came that Atari and Frontier Developments, who created RollerCoaster Tycoon 3 on PC about a decade ago as well as their own coaster-building mobile game Coaster Crazy (Free), had struck a deal which would make it possible for Frontier to bring their RollerCoaster Tycoon 3 to "new formats such as today's tablet computers and game consoles."
It sounded like good news, but we never heard anything official about Frontier actually going through with that. Instead, in April of last year, mobile gamers were treated to the abomination that is RollerCoaster Tycoon 4 Mobile (Free). Unlike its still-forthcoming desktop counterpart (now known as RollerCoaster Tycoon World), this mobile version was stripped of many features and used a stiff free to play monetization system. We didn't like it much in our review, and frankly, neither did anybody else. Despite there being some pretty decent coaster sims on mobile, there still wasn't a true RollerCoaster Tycoon that fans could get behind.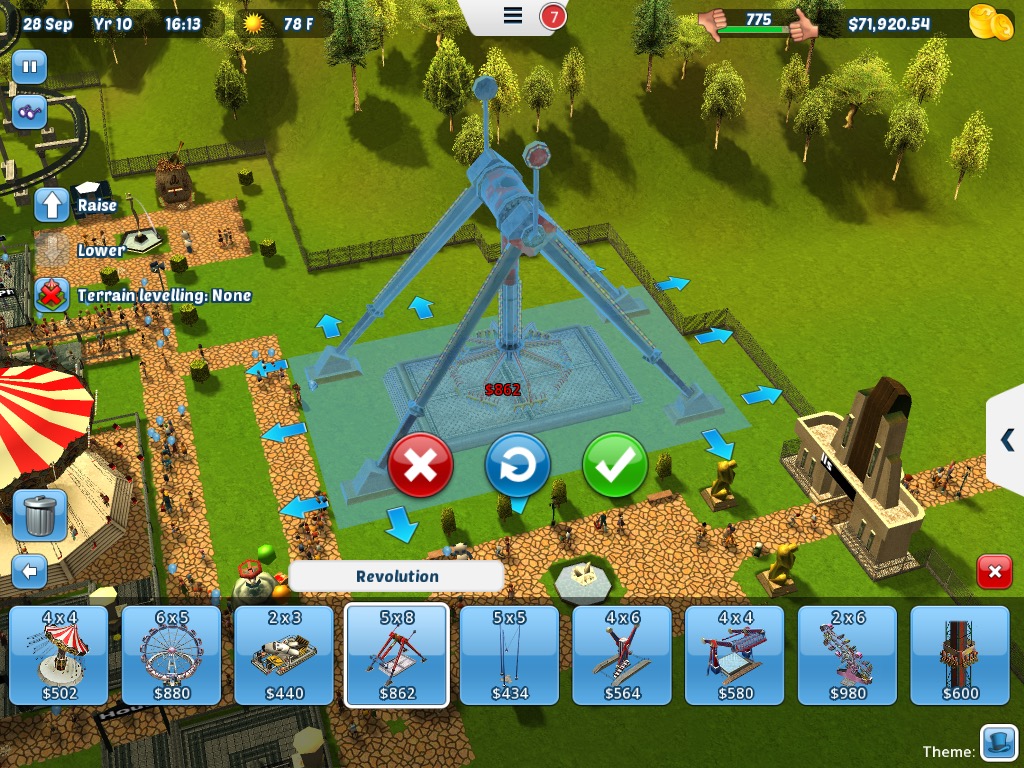 Which made this week's surprise release of a full iOS port of RollerCoaster Tycoon 3 ($4.99), completely paid and with no in-app purchases whatsoever, so darn exciting. Mobile finally got a real RollerCoaster Tycoon without any bullcrap!
However, as great as that is, we all know that hardcore fans of beloved properties can be a finicky bunch. RollerCoaster Tycoon 3 is an excellent game loved by millions, but it's somewhat divisive in the hardcore RollerCoaster Tycoon community. The first two RollerCoaster Tycoons are cult-classics, and used highly-detailed pixel art and took place from an isometric perspective. The third entry was a fully 3D game, which some felt didn't capture the personality of the originals. Also, the third game wasn't directly designed by original creator Chris Sawyer, though he did serve as a consultant on the project for Frontier.
So whether you're a fan of the 2D originals, the modern 3D version, or both, you owe it to yourself to pick up RollerCoaster Tycoon 3 on iOS, especially if you support premium gaming. It was sad to see a beloved franchise get free to play'd out with last year's RollerCoaster Tycoon 4 Mobile, and with the existence of that game I figured any hope for a RollerCoaster Tycoon 3 port was all but lost.
Frontier really did come through with this one, and I'm really hoping we'll see the Soaked! and Wild! expansion sets released for mobile someday as well. Yes, even if they have to come as in-app purchases! Additional content is the type of IAP that even staunch free to play haters can get behind. For now though enjoy the greatness that is RollerCoaster Tycoon 3 on your mobile device without any free to play shenanigans intruding on your fun.