Hello everyone, and welcome to the week! It's time once again for our look back at the noteworthy updates of the last seven days. There are lots of interesting ones this time around, with many of the usual suspects sitting things out for the week. Of course, you can keep an eye out for updates yourself using AppShopper Social (Free), the watchlist in the TouchArcade App (Free), or by participating in the TouchArcade forums, but this weekly summary is here to fill in the things you might have missed. Let's dig in!
Card Crawl, Free Card Crawl gets itself a shiny new content update this time around, with ten new ability cards, updates to existing cards, and a few things to play around with. Unlocking all ability cards will open up Streak-Mode, where you have to try to score as many consecutive wins as possible. The Daily Dungeon gives you a specific deck to take one and only one try at a high score each day. There are also some new quests and a nice save state feature in case you need to stop in the middle of a game.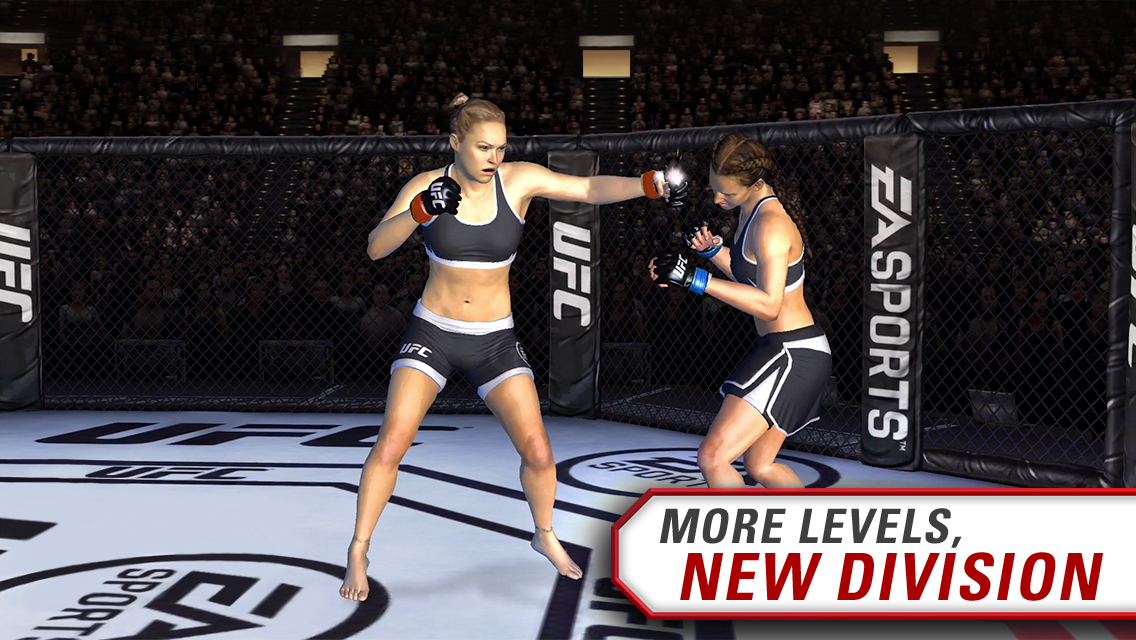 EA SPORTSâ"¢ UFC®, Free There are a bunch of fierce fighters in the UFC, and while many of them are men, others are women. That's a fact that wasn't acknowledged by EA's mixed martial arts brawler up until this latest update, which adds the women's bantamweight class to the game. Seven fighters from that class join the game, including new cover athlete Ronda Rousey. She's a great pick for that role, given she's not only a devastating fighter, but also a pretty serious video game fan.
KingsRoad, Free KingsRoad gets the usual bug fixes and performance improvements along with introducing its June events. The Defiled Warden event runs until June 24th and offers up the Forest Guardian item set as rewards. The Blackthorn Tournament goes until June 28th and presents the new Platinum difficulty level for expert players. You need to retrieve 13 rare forest wisps, and you can earn a powerful Warbanner item.
Drift Mania Street Outlaws Pro, $3.99 Street Outlaws and its stablemate Championship 2 both got similar updates in the last week. The big news is iOS 8 and iPhone 6 family support, allowing both games to be played on newer hardware. They've also done the usual bug fixes and performance optimizations.
METAL SLUG DEFENSE, Free As the months have passed, we've been seeing more and more of SNK's extended cast of characters joining this popular defense game. This time, it's the Art Of Fighting series's turn. Main protagonists Ryo Sakazaki and Robert Garcia enter the fray, along with Ryo's eccentric father Takuma, aka Mr. Karate. There are also new units and areas, but that's nothing unusual for this game.
Dragon Blaze, Free If you've been playing Dragon Blaze enough to reach the limits of the content, you'll be pretty happy to see this update. First off, there's the new Myth Mode, a super-difficult section where the enemies can easily one-shot even powerful heroes. The max level has been increased to 55, and there are some new hero allies. There's also a new limit break, and some character costumes to let you customize a bit.
Fighting Games: Fatal Fight, Free Fatal Fight, an answer to the popular One Finger Death Punch, gets a few little tweaks in its new version. The biggest gameplay change involves the boss logic. It's been changed to keep them from falling into the same patterns every time you fight them, making the game a bit more exciting to play. In addition to that, the price for the first gate has been reduced to 20 stars to make it a little easier to get going in the early running. Finally, all those people who would like to disable the recently-added ads now have that option open to them.
Tail Drift, Free Pulling off a transition from being a paid app to a free one is pretty difficult. Tail Drift continues to search for the line between making money and keeping the players happy with its latest update. That whole gas business that amounted to stamina timers is gone now, but in its place comes a new power-up system that lets you pay coins or watch an ad before a race to get a leg up on the competition. Besides that stuff, there are a few other cool things to be found here. Four new planes to fly, a whole new racing league, newly shortened time trial races, new power-ups, and reduced plane upgrade prices. Will this update finally hit the sweet spot?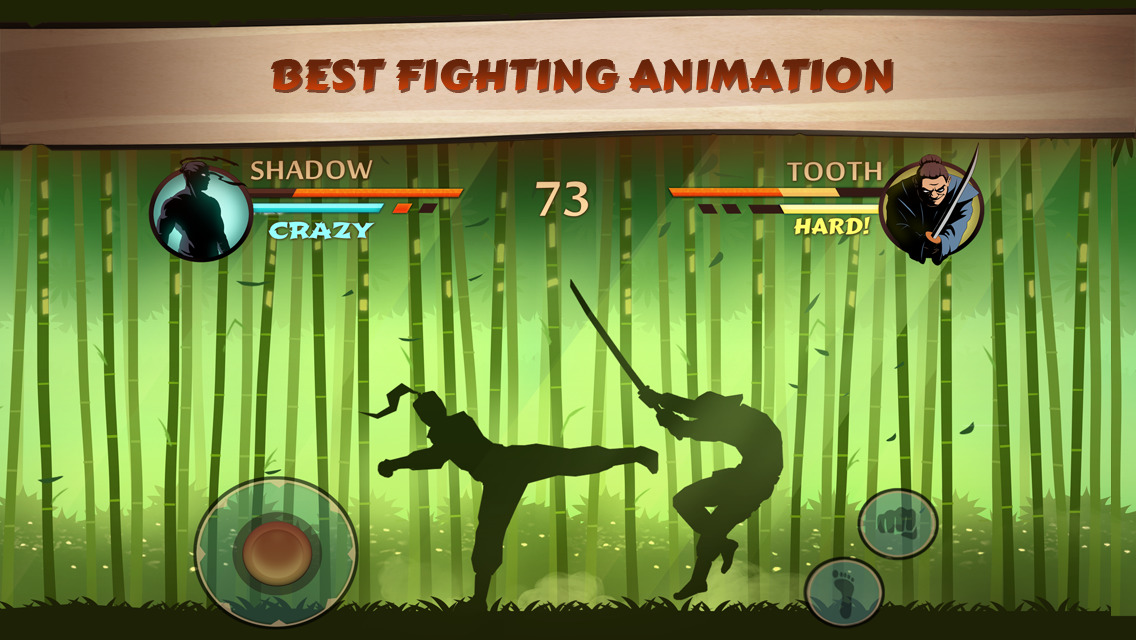 Shadow Fight 2, Free Speaking of unwelcome stamina systems, it's Shadow Fight 2, a pretty fun game with some really dreadful timers. Still, this one definitely has its fans, and they'll surely be satisfied with this update. A new battle variation called Ascension has been added, with a new gear set to collect. Get them all to earn the Tempest Rage power. The developers also did a bug fix pass while they were at it.
Modern Combat 5, Free It's the season for some big content drops in games, and Modern Combat won't be left out of the fun. Each class has a new weapon tier, bringing a total of seven new weapons to the game. The theme around them is "legacy", with each one being based on a military classic. Apart from those new toys, you've also got some new ways to dress yourself up. There are more masks and killsigns, some camo options for your weapon, and the newly-added weapon trinkets. The key to being a good soldier apparently has more to do with accessorizing than I had thought!
Real Steel, $0.99 Well, the age old question of what gender the robots in Real Steel are has finally been answered. They were dudes. They were dudes all along. I know this because this update adds some lady robots. Two of them in fact. Violette is apparently the Princess of Pain, and Scarlette is the Queen of Carnage. So I guess Scarlette is the ranking lady robot? There's also a new arcade mode, a new Gold Gridlock challenge zone, and a new Rainbow Road arena. Hey, I know some of you are probably getting excited.
Modern War, Free The update notes for Modern War call this latest addition an "exciting new feature", but I don't know. I'll let you guys judge. Basically, there are now Per War Leaderboards in Frontline. The idea is that your points will be tracked per war in the Frontline events, with prizes going to the highest achievers. I mean, I'm not sad about it or anything, but it doesn't seem all that exciting to me. I believe in my heart of hearts that someone will give me what-for about it in the comments, though. Bring it!
Desktop Dungeons, $9.99 Let's face it, bug fix updates aren't the most exciting things in the world. But they're often the most important updates, and that's just the case for Desktop Dungeons. This update fixes auto-rotation, gets rid of the weird hot-keys, corrects an issue with pactmaker boons, and squashes a number of other bugs. Also, the game no longer asks you to click to retry, which is good because no amount of clicking my tongue seemed to move things forward.
Assassin's Creed Pirates, Free I guess this is pretty much the end for this particular game's new content. Alonzo's quest finally comes to an end in this update, tasking you with recovering the fragment of Eden and defeating the English captain Woodes Rogers to bring the story to a close. This update also adds a new playground and one new ship, the Horizon, for you to mess around with. I wonder if Ubisoft will do another game like this? It seems to have gone over reasonably well.
King of Thieves, Free Buckle your seat belt, this one's a pretty good one. First up, there are new leagues where you have to battle five legendary kings who have come back from the dead. Next, the rating cap for gems has been raised, allowing for brand new gems that crack the one million rating barrier. The guild system has been fleshed out a little more with the addition of guild chat and the ability to see your opponent's guild details, and just as a cherry on top, ZeptoLab has improved their script for sniffing out hackers.
Talisman, $3.99 This update adds the Sacred Pool expansion to the game. Available for $3.99, it adds 4 new characters, 72 adventure cards, 16 spell cards, 3 alternative endings, and two new decks to the game. Besides that, this update also brings additional save slots to the game, allowing to save up to ten games offline. For those who want a bit of a briefer experience than Talisman games usually offer, the new Sudden Death mode might be up your alley. It allows whoever's hosting the game to set a turn limit, with your various accomplishments being tallied up in a final point total that determines the victor.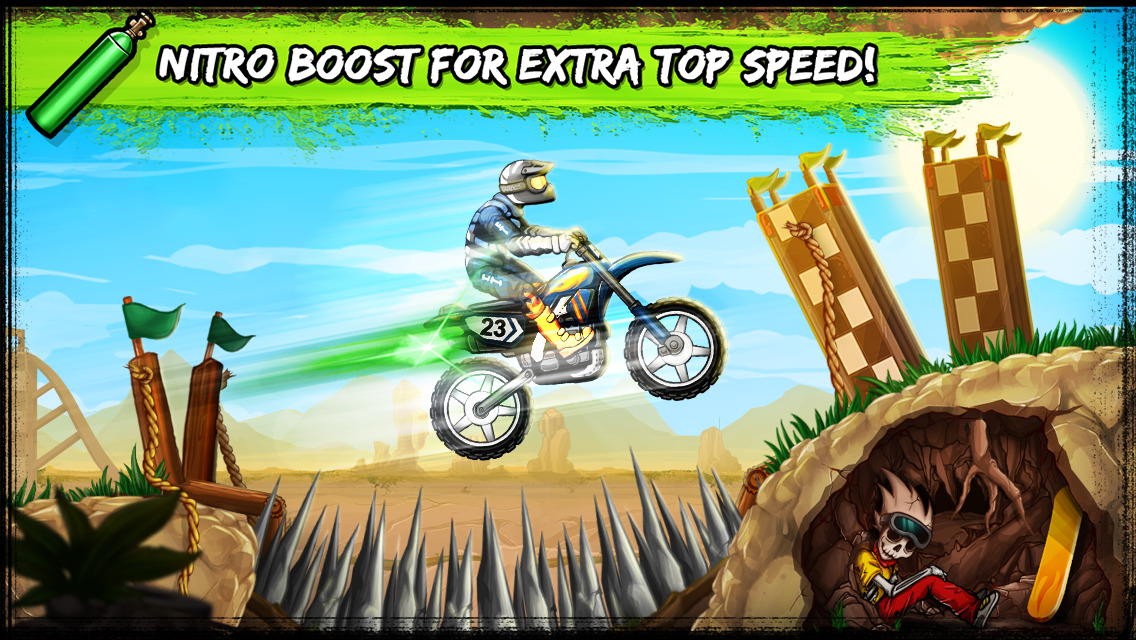 Bike Rivals, Free Side-scrollers where you ride a motorbike have long been a staple when it comes to simple, enjoyable games. Miniclip's Bike Rivals has proven pretty popular since its release last year, and its new update should help keep players into it for a while longer. There are two new bikes, with suitably tough names Apocalyptic and Mercenary. The tutorial no longer charges gas, which seems like something that should have been the case to begin with, but here we are. There's also a chance you might have unlimited gas, but I'm not quite sure how that works. Of course, there are also the usual bug fixes and performance improvements.
Bubble Witch 2 Saga, Free For the sake of brevity, I'm no longer including every single King update in these articles. There are usually a few every week, and I think spreading the love around is as good as anything else I might do. So this time, we shine the light on Bubble Witch 2 Saga, which has received 20 new levels to bring its total to 570. The story around them involves vampires or something like that. I guess vampires and witches have long been allies, but something is about to go down? I'm sure the story will be handled in King's usual expert style.
Wrestling Revolution Pro, $4.99 We've seen plenty of this game's younger 3D brother in the Update Mondays feature, but this might be the first time we've seen the one that really got things going for developer MDickie. It's a small but significant update that improves iOS 8 compatibility, makes some minor changes to the roster, and changes the way the aging system works a bit. There are a few other balance tweaks and bug fixes, too.
Baldur's Gate, $9.99 This update fixes the iPhone issue where you could minimize the sidebars into tiny little tabs that were nearly impossible to pull back out. It also addresses a major bug in the multiplayer mode, and fixes save game compatibility with its sequel. There are also a few other UI tweaks, text fixes, and bug squishies. The game is finally in reasonable shape to play for iPhone players, so get on it!
Geometry Wars 3: Dimensions Evolved, $9.99 Okay, this update is almost too small to be worth mentioning, but by Odin's lustrous chin-hairs, I haven't gotten to write anything about this game yet! This update fixes iCloud saves, so you can migrate your progress across devices. This is such a great game, friends. I've managed to get myself hooked on pretty much every Geometry Wars game as they've released, but having this one recreated so perfectly on my iPhone is just the best. No funny business, no watering down, Activision just gave us the full, proper game in our pockets, and I couldn't be happier with it.
Knights of Pen & Paper 2, Free This isn't a bad game by any means, but it's a bit light on content compared to the original. This update helps address that, or it should, anyway. It's supposed to add a new end-game campaign with a new three-level dungeon to challenge, but I can't seem to find it in the game itself. This update also adds a weakness system to the combat, making certain enemies more susceptible to damage from particular spells or skills. It seems odd that wasn't in there from the start, but I guess that's Knights Of Pen & Paper 2 for you.
GHOST TRICK: Phantom Detective, Free I had heard from a bird this one was abandoned, so I was pretty surprised and delighted to see it get an update to add compatibility with iOS 8. There's just one problem, however. The IAP still doesn't work, so you can't buy or restore the remaining chapters in the game. Let's hope that Capcom isn't opposed to issuing another patch somewhat soon, eh? It simply won't do to have Ace Attorney's considerably superior successor broken, after all.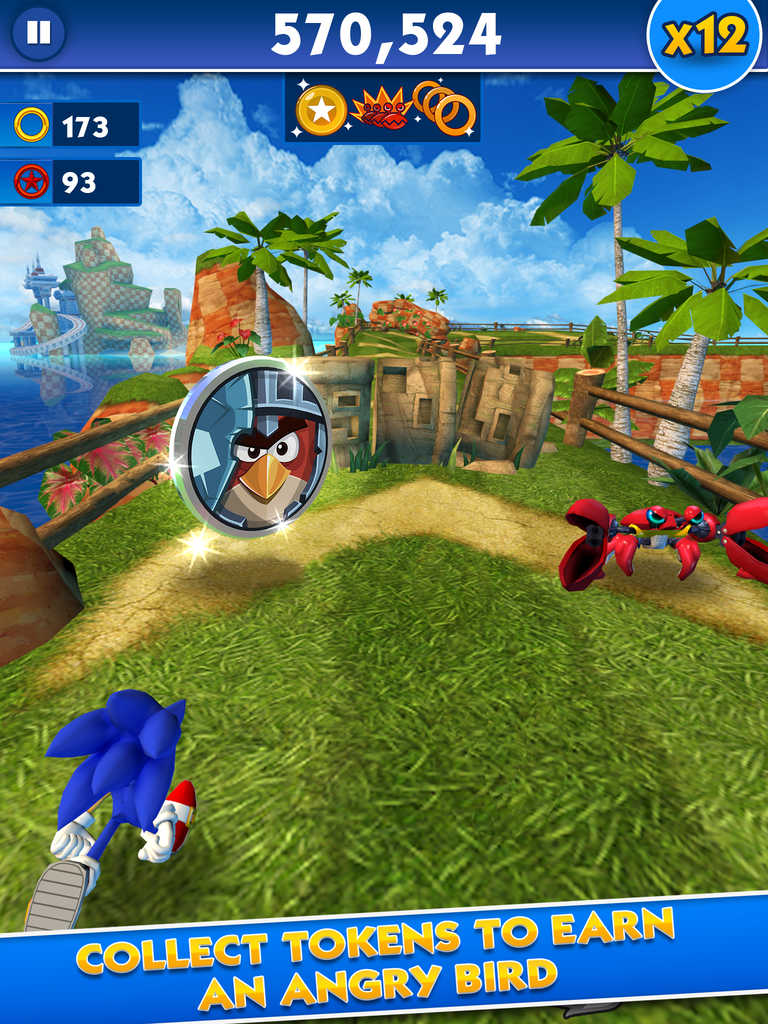 Sonic Dash Endless Runner Game, Free 100 million downloads. A hundred million. Sonic Dash is probably the most widely-played Sonic The Hedgehog game of all-time, a pill that's hard enough to swallow without SEGA celebrating that milestone by dragging in some unrelated IP for a takeover event. Yes, the Angry Birds have invaded Sonic Dash, and not just any Angry Birds, either. It's the Angry Birds from Angry Birds Epic. Anyway, once you get over the absurdity of it all, it is pretty fun to see characters from other games rolling along to fight Dr. Robotnik and that dude from Sonic Lost World that everyone forget about two weeks after that game came out. You'll have a limited time to earn each of the birds by collecting tokens while you run. It takes quite a few tokens for each, so you might want to get cracking.
MARVEL Spider-Man Unlimited, Free Some weeks, it's hard to select the winner of the coveted Update Mondays Most Spider-Mans Of The Week award. But other weeks, Spider-Man Unlimited updates. This update brings the sixth and final issue in the Sinister Six storyline, introducing Mysterio as the big bad behind it all. I've already said my peace on that. This update also includes MFi controller support, an improved Spidey Ops system, and of course, a bountiful bevy of new wallcrawlers to unlock and play as. Don't drink all that celebratory metaphorical vermouth in one sitting, Gameloft! Otherwise, you might come up with more ideas like making Mysterio the head of the operation!
That about wraps it up for last week's significant updates. I'm sure I've missed some, though, so please feel free to comment below and let everyone know if you think something should be mentioned. As usual, major updates will likely get their own news stories throughout this week, and I'll be back next Monday to summarize and fill in the blanks. Have a great week!