Though there was little risk of this ending up as a "weak week" for releases as it was, Square Enix has decided to give us a little victory lap in the form of an out-of-nowhere English release of Chaos Rings 3 ($19.99). Announced in August of 2014, the game was released in Japan just a few months after in October. While there was no formal announcement of an English release, it was assumed it would make the hop overseas due to the success of the previous games worldwide. Well, it's been a bit longer than we might have hoped, but early this morning, the Japanese version of the game received an update adding English support and the switch was flicked to release it outside of the Japanese App Store. At $19.99, it's a bit cheaper than the Japanese price of 2,800 yen, but still on the higher end of Square Enix's line-up.
It's well worth the price, though. The game is drop-dead gorgeous and packed to the gills with content. Although it contains many of the mechanics found in recent Japanese social RPGs such as card collection, fusion, and a drip-feed special currency you can use to buy things from a shop, there are no IAPs at all and the story mode of the game is completely playable without being connected to the internet, provided you download the remaining chapters ahead of time. Since the game runs over 2 GB installed in its entirety, Square Enix included the first chapter in the initial download, with the remaining three accessible in the app itself. You can grab them as you need them or download them all from the options menu. You can also delete them when you finish them, freeing up a little room on your device.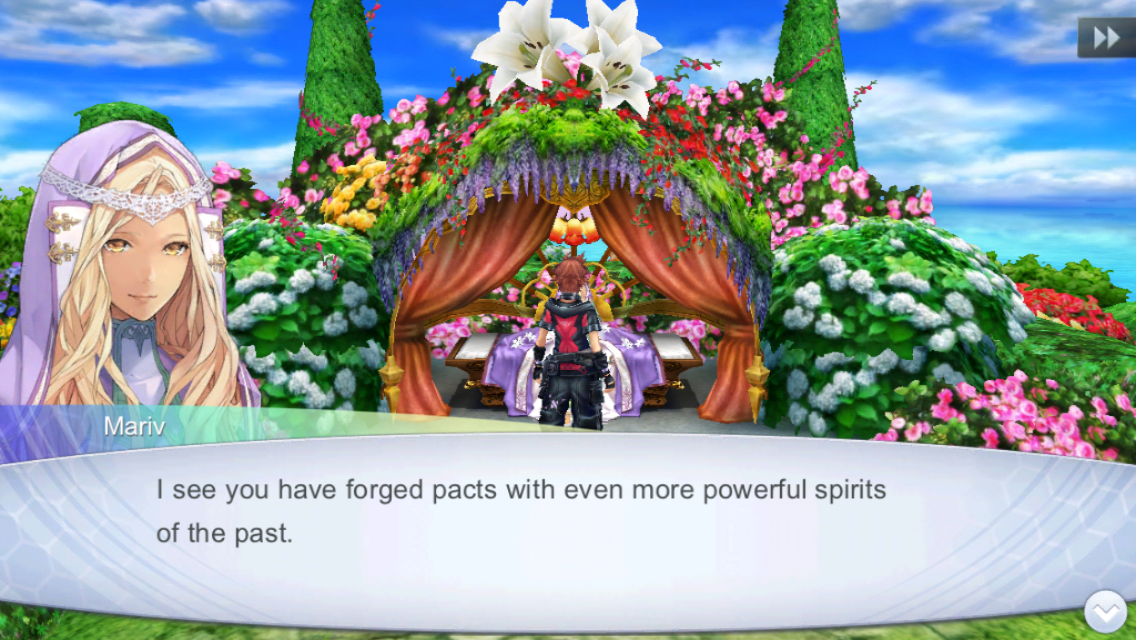 We'll have a full review for you very soon, but in the meantime you can check out my impressions from about a dozen hours into the Japanese version. All I have to add to them for the moment is that the game ended up delivering a darker story than I'd encountered up to that point, and I was very satisfied with the way it ended. I wasn't sure at that point if fans of the original games would gel with the new tone, but having now digested the whole thing, I feel confident in recommending it. Happy adventuring, everyone!