Back in September, every player who enjoys strategy games on iOS read in utter disbelief the news that Shenandoah Studio, the developer of some of the most acclaimed iOS wargames, and some of my personal favorites, such as Battle of the Bulge, Drive on Moscow, and Desert Fox, was acquired by strategy-gaming giant, Slitherine. Most players didn't know how to process the news, especially because at the time Shenandoah was developing its Gettysburg: The Tide Turns game, which it had kickstarted with some success. The acquisition was followed by too many months of silence on behalf of both Shenandoah and Slitherine.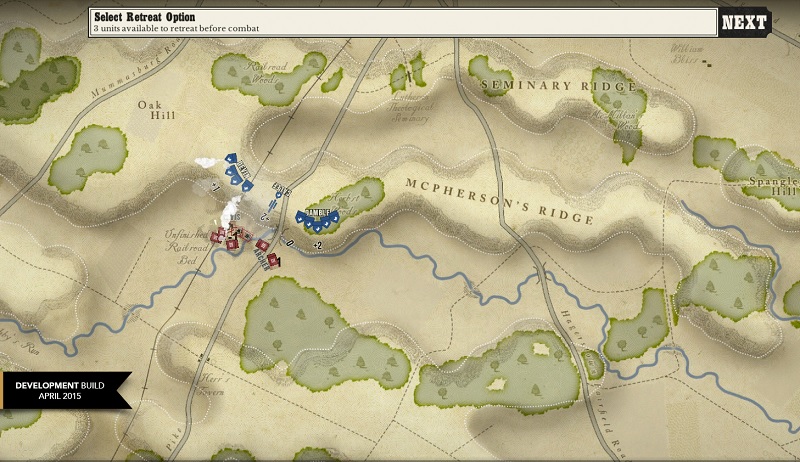 After many months of radio silence that deeply frustrated Kickstarter supporters, Shenadoah has finally emerged from the fog of war and has given an update on both Gettysburg and the future of the company in an interview with Jean Marciniak over at www.wargamer.com. In the interview, Ionut Georgescu of Shenandoah explains that Gettysburg's delays have been primarily because the development team had to completely rework the code of the game after Shenandoah's acquisition. This reworking makes sense when you consider that Slitherine intends to port the Crisis in Command Series to Unity so it can release Shenandoah's games on other platforms. In what will be good news for the game's Kickstarter supporters, nothing has changed in terms of Gettysburg's game design, and the lead designer is still Eric Lee Smith. The development team released a couple of images, which are, of course, still work in progress. Georgescu also stated that Shenandoah will be looking for beta testers pretty soon, so keep an eye out for that if you're interested.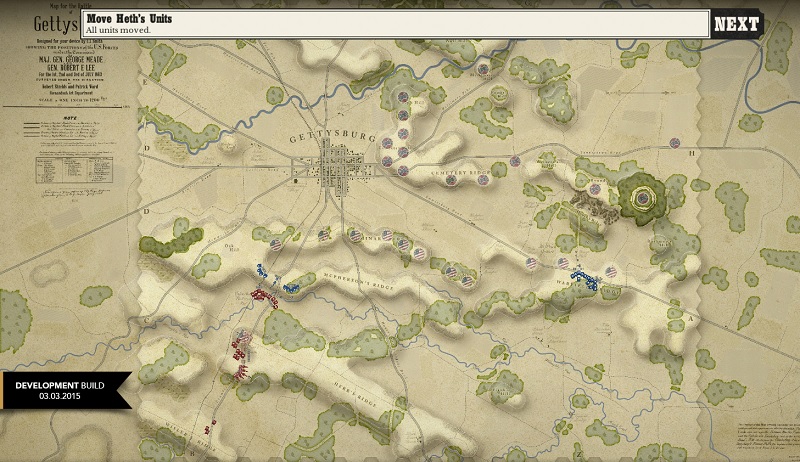 The company also gave an update on the future of the Crisis In Command Series, stating that the team is working on new settings and scenarios (still World War 2 based), and is planning to add new features in the near future, such as campaign modes and skirmish battles. It's also planning to continue supporting its existing games, which is good news to all those who already own them.
So, it looks like it's all good news on the Shenandoah front, minus the many months delay in the delivery of a promised product, but, hey, at least the studio is still around and ready to produce more wargaming masterpieces. Follow this link if you want to read the whole interview.