Hello everyone, and welcome to the week! It's time once again for our look back at the noteworthy updates of the last seven days. The theme with many of this week's updates is the Chinese New Year. Goats for everyone! Of course, you can keep an eye out for updates yourself using AppShopper Social (Free), the watchlist in the TouchArcade App (Free), or by participating in the TouchArcade forums, but this weekly summary is here to fill in the things you might have missed. Let's dig in!
WWE Immortals (Free) gets its first major content update after patching a few of its bugs in the last patch. Randy Orton joins the fray in two different forms, one of which is included in another big addition to the game, a $9.99 Starter Pack IAP. This update also adds three-star gear and includes data for upcoming challenges, the first of which has been announced as Daniel Bryan Evolved. One of our commenters mentioned pulling a signature upgrade card for a Stone Cold character, so the Texas Rattlesnake is probably on his way, too.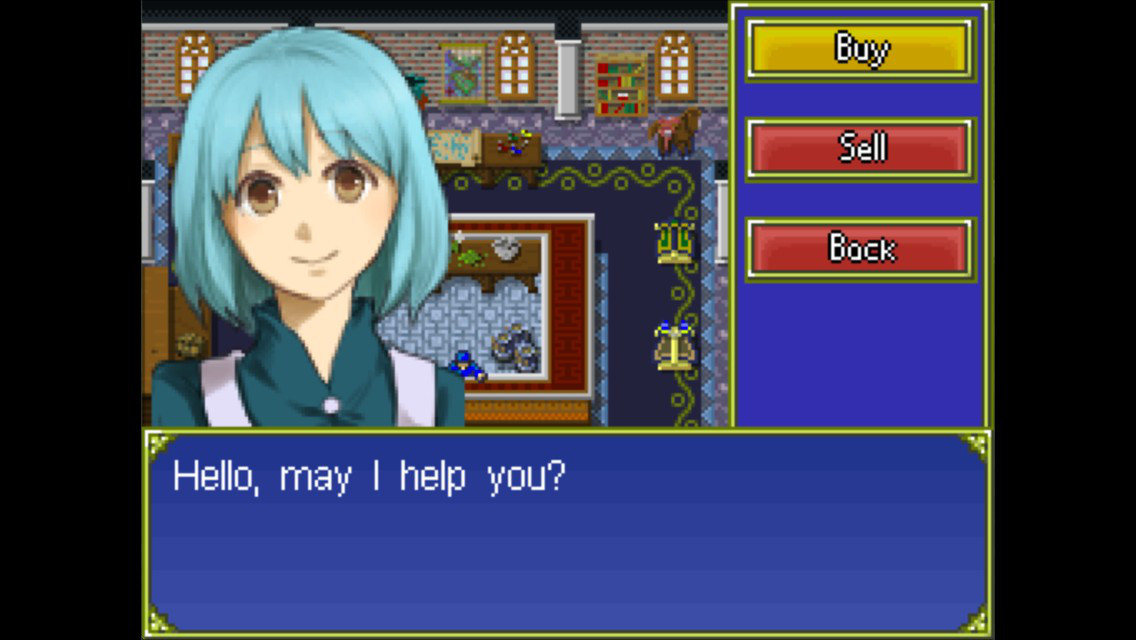 Partia 2 ($5.99) is probably the closest thing to Nintendo's Fire Emblem that you're going to find on the App Store. It's also a challenging and enjoyable game in its own right, albeit with a few rough edges. If you're into it, there's now a new Expert Mode added to the game with a number of changes to make the game more difficult.
Candy Crush Soda Saga (Free) has a new episode with 15 more levels. This batch introduces a new element to the gameplay, jelly cake, which needs to be removed one piece at a time. Once it's all clear, it'll set off an explosion that will clear rows of candies good and ill alike. You might remember these annoying blockers from the infamous level 421 of the original Candy Crush.
Terra Battle (Free) makes a few changes to help the game flow better. The story bits in the game are really interesting and help the game stand out from similar titles, but they lose their shine a bit when you replay stages and have to sit through them again. Well, that's not a problem anymore because you can now fast forward or even skip those scenes after your first play. Also new to the game is the ability to use emoticons to express your feelings during co-op play. Terra Battle has cleared the goal to bring the music of Mana series composer Kenji Ito to the game, and the next two goals will see Kingdom Hearts composer Yoko Shimomura and Chrono Trigger composer Yasunori Mitsuda add their contributions. Neat!
Drop7 (Free) earns the title of most controversial update this week. While people were initially excited to see the game updated after more than three years, many people weren't very happy with the changes. The game received an overhaul to its presentation, a tutorial, Game Center support, and performance improvements, but it also introduced a lot of pesky ads. Then, a mere three days later, Zynga dropped another patch that added a $2.99 IAP to remove the ads, among other things. I'm not sure if previous owners have to pay again, but it's something, at least.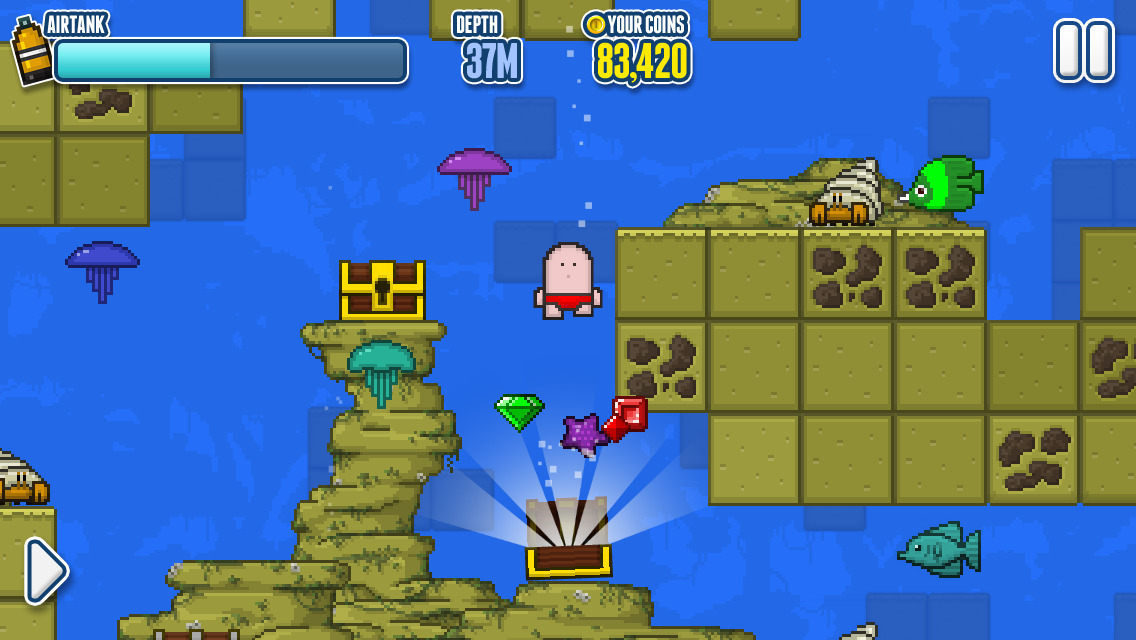 Deep Loot (Free) is a really fun game that uses one of my secret favorite themes: exploring the depths of the sea. Last week's update was mostly to plug some holes, so to speak. Bugs were fixed, collision was improved, and the people rejoiced. Probably.
Pinball Arcade ($0.99) has finally achieved its ultimate purpose. The latest update brings The Addams Family pinball machine to the fold, available on your mobile device now for just $4.99. Mic dropped, see you in the review.
Shark Eaters: Rise Of The Dolphins ($4.99) was a game that I just couldn't get on with the way I wanted to. The controls were just a little bit too difficult to get a handle on for me, though several people in our forums swore by them. Fortunately, the developer is nothing if not passionate about this game. This new version brings with it redesigned controls and let me say first-hand, it makes a huge difference. If you gave up on it before, give it a try now. There are still some problems, like the lack of an indicator for off-screen enemies, but having that main issue addressed has done wonders for the game.
Cursed Treasure 2 (Free) is a pretty neat tower defense game with a great sense of style. The biggest problem with the game is that there just aren't enough levels. This update helps towards that, adding three new missions that bridge the gap to another continent. Hopefully, this is just the start.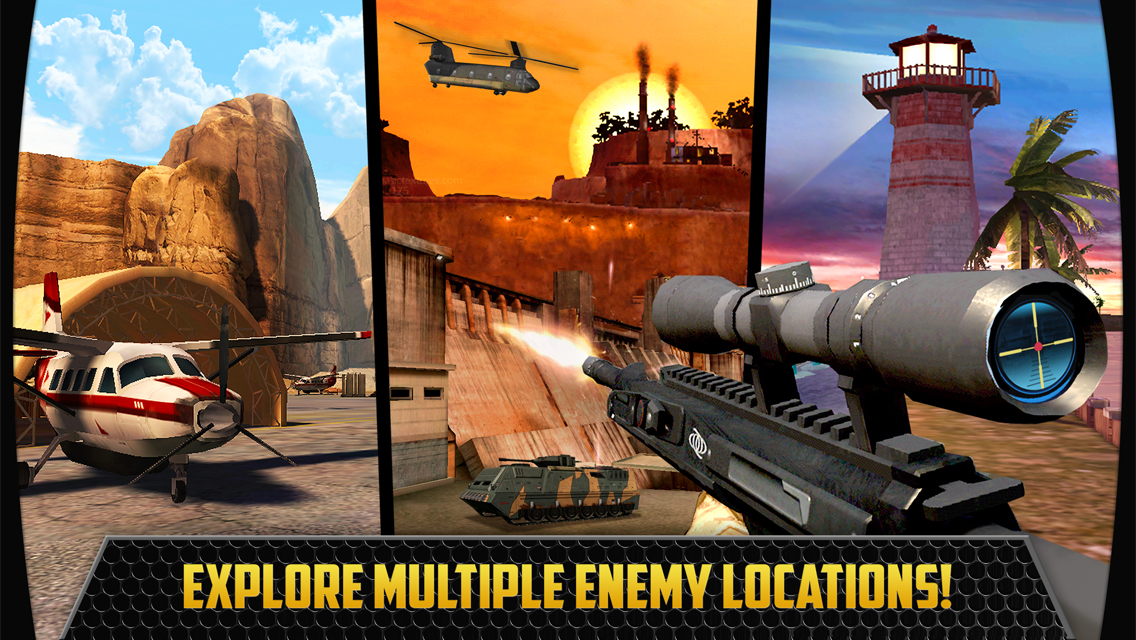 Kill Shot (Free) somehow manages to feature tons of guns in its promo materials, but what else are you going to do with a game about a sniper? This update adds 55 new missions, six new weapons, new enemies, and new customization options. This is a pretty popular game, but I feel like it's got a pretty ridiculous paywall aspect to it. That's saying something, since I play King games all the time!
Metal Slug Defense (Free) is celebrating the 20th anniversary of the other SNK series people care about, King Of Fighters, by adding Iori, Vice, and Mature to the game. Iori looks adorable in the Metal Slug style, and there's nothing cooler than sending an army of Ioris to devastate your foes.
Order & Chaos Online (Free) would make a good title for a book written about TouchArcade staff meetings. It's also a surprisingly long-running MMO for mobiles that just received another big content update. This one will cap off the Rising Flare story with a new dungeon, three tough new bosses, and a whole bunch of new treasure and loot to acquire.
Pro Pinball (Free) gets a small but significant update that fixes a crash iPod 5th Generation users were experiencing. You can now adjust the sensitivity of the nudge controls, and players who bought the standard version of the table can now upgrade to the deluxe version without paying full price. My worries that this version might be neglected while the team works on other ports seem to have been unfounded. I'm always happy to be wrong in cases like that.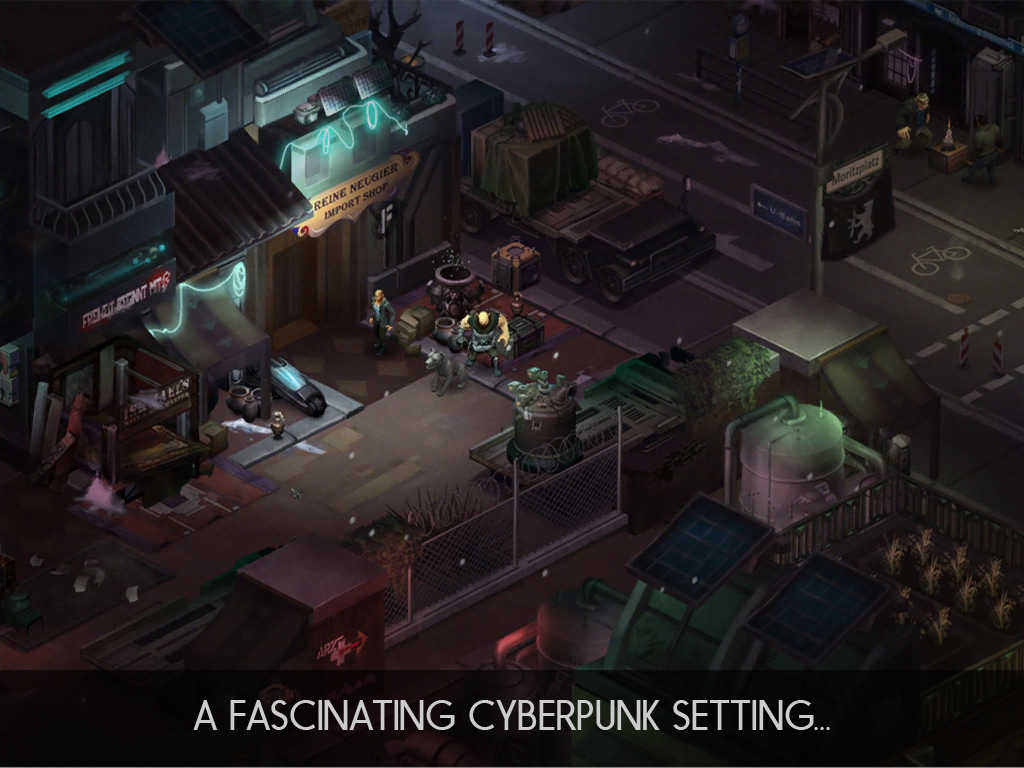 Shadowrun: Dragonfall ($2.99), on the other hand, has been a naughty puppy. The game has suffered from numerous crash bugs since its launch at the end of November, and the developer has been, shall we say, less than attentive. The latest version stomps out some of the most common bugs, so let's hope this is a sign that developer Harebrained is still concerned with its iOS customers. Shadowrun Returns ($1.99) really needs some attention, as well.
Pet Rescue Saga (Free), the worst game ever made, appears to have locked whoever writes its update notes in a nearly airtight, freshly-painted room. As you'd expect, there are 15 new levels in this update, but the notes make references to chinchillas with pipes and a chick that likes to tell jokes. I feel like I'm reading someone's descent into madness. Perhaps my own?
Bubble Witch 2 Saga (Free) has 20 new levels, and apparently the environmental conditions are similar to those of the Mushroom Kingdom. Stella's going from a forest to the desert, just like that. I wonder if she'll visit a water world next?
Radiation Island ($2.99) is new and awesome enough that it doesn't really need any updates at the moment, but it's getting some anyway. For those who like to play with an inverted Y-axis, you're now in luck. This update also includes some tweaks for balancing and overall performance improvements.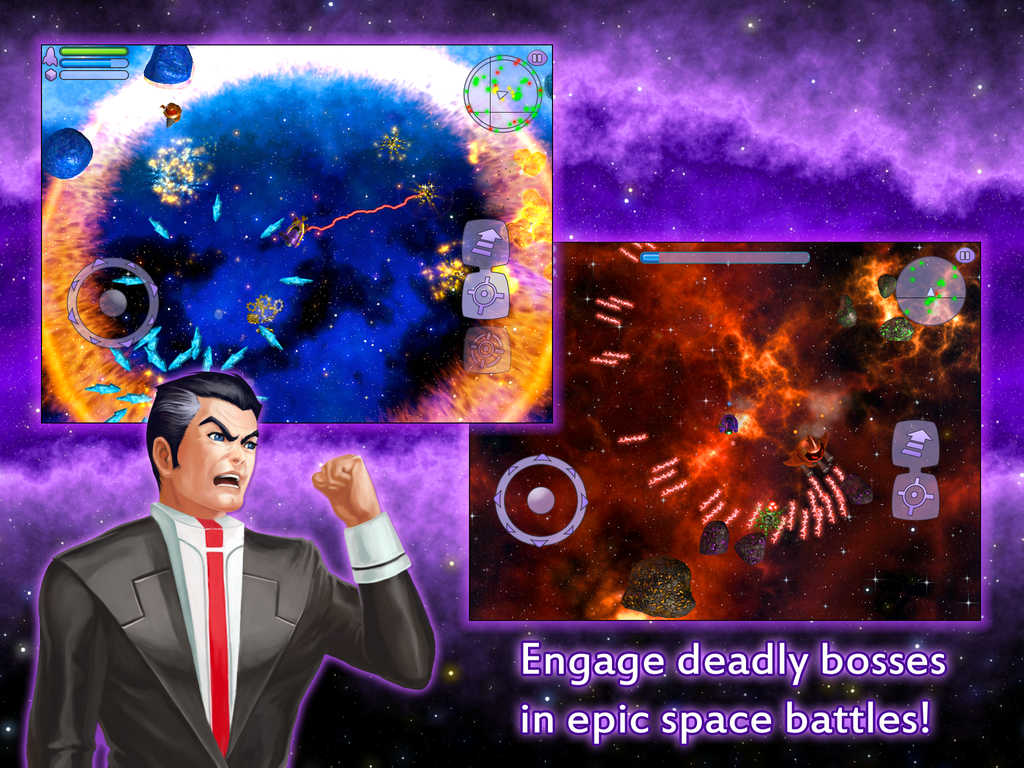 Space Miner: Platinum Edition (Free) is probably my favorite update of the week, in spite of its lack of Spider-Mans. Not only has the game gone universal, added a new storyline and 16 new sectors to explore, and made numerous other tweaks, fixes, and content additions, but it's also now iOS 8 compatible. A truly great game, and it's nice to see it live on after so long.
Tetris Blitz (Free) celebrates Chinese New Year with a new power-up, the Twin Rams. That's the animal, not the truck, and I only clarify that because this is Tetris Blitz and sometimes cars are power-ups. Happy new year, my Lunar calendar-observing friends!
The Simpsons: Tapped Out (Free) is partying like it's 1991 with its latest update. Superheroes have come to Springfield, and that means it's time to trot out one-time merch salesman and all-around tired gimmick Bartman! Other citizens get costumes of their own, including Homer as Pie Man, Spider-Pig as… Spider-Pig, and Krusty as… heck, I don't know. Clown Man? Oh well, any excuse to do the Bartman like I used to when Bart and I were almost the same age.
Angry Birds Go! (Free) would like you to know that it is also celebrating Chinese New Year. What with it being the Year of the Goat and all, the only reasonable thing to do was to add a Goat Kart to the game. Oh man, I just got that pun. Shame on you, Rovio.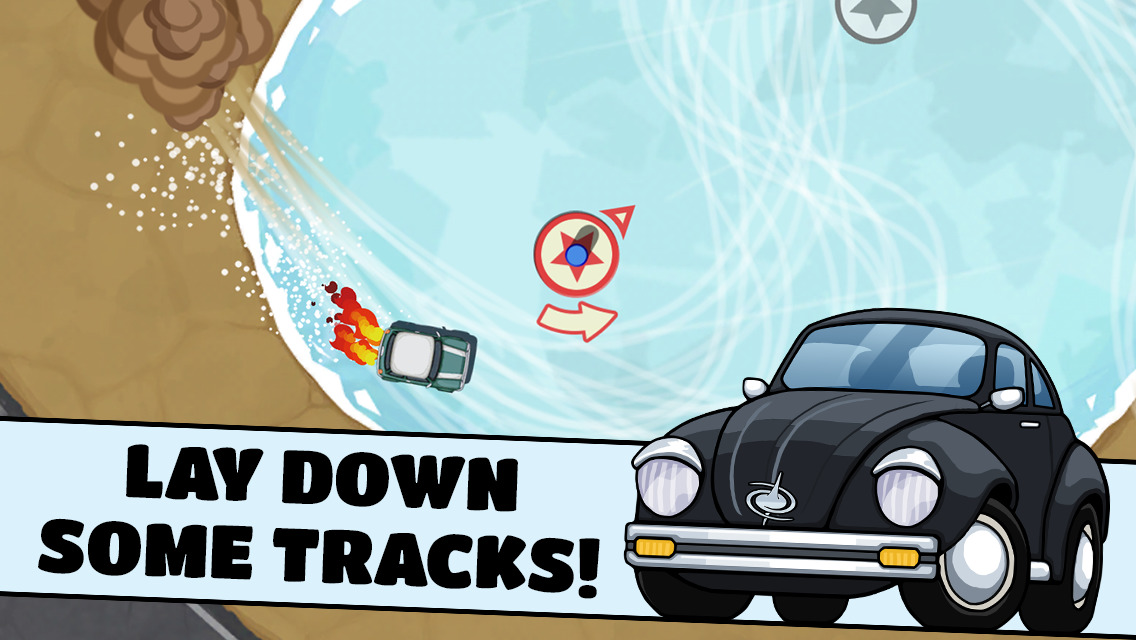 Checkpoint Champion (Free) has got a special present for all of you that are sick of the snow and ice this year. The latest version adds a new location, the Ice Lake, with 24 challenges that will help you improve your winter driving skills. I don't think I'm overstating things when I say that playing this game could maybe, possibly, probably not save your life one day. Do it!
Angry Birds Friends (Free) is a game whose existence I had almost entirely forgotten about. Well, here's an update with weekly tournaments and a global league. If you think you are the best person in the world at flinging anatomically incorrect avians at flimsy structures with fragile piglets inside of them, you can now prove it, pal.
Pocket Planes (Free), on the other hand, is a game I remember all too well. Like I end up doing with most Nimblebit games, I had to delete this one from my phone after Mrs. Musgrave complained about it stealing my attention away for 23 hours and 57 minutes of each day. There are three new planes now, though, so maybe I should give it another go?
Seabeard (Free) makes a whole bunch of changes in its latest update to try to find that sweet spot between making money and pleasing the players. There are now a number of ways to reduce the squeeze a bit, including badges that give you special perks, mandates to make the villagers more helpful, daily jobs to help you earn more scratch, and more. It's nice to see the developers are taking player feedback into account. There's something really great here if they can just get the balance right.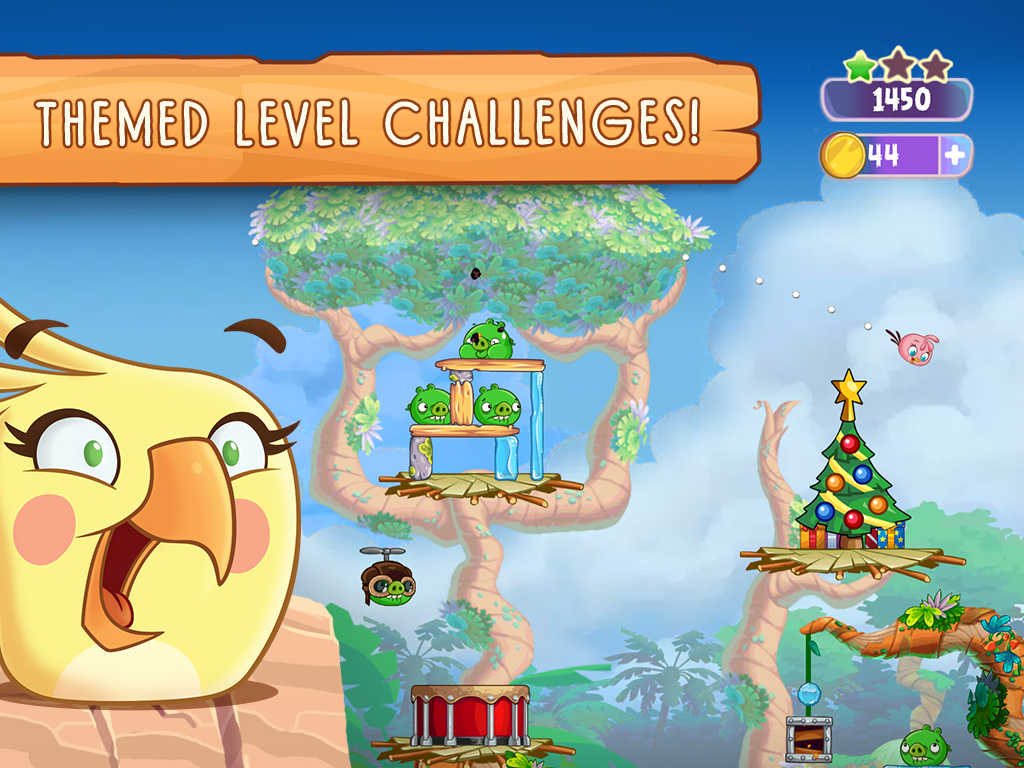 Angry Birds Stella (Free) is also all about the Chinese New Year with this update. There are now special Chinese New Year-themed levels to play, but only until the end of February, so you might want to get on that pretty soon. Stella!
Bean Dreams ($2.99) has a bunch of new levels centered around the Chinese New Year, but rather than just mere set dressing, the holiday has also inspired a new character, Goatee The Goat! Hm, that name could use a little more punch. Anyway, you can advantage of Goatee's amazing ability to run while you make your way through the Mystic Gardens and the Temple of the Dragon.
Crusaders Quest (Free) adds a new quest called Northern Memories that takes place in a cold, icy location. No, not Moosejaw! The goal is to save Dionne The Snow Goddess from a new big bad, creatively named Nemesis. I love the pixel art in this game, even if the game itself is a bit unstable at times.
The Incident (Free) is the third classic in this week's round-up that seemed to have been left behind forever only to get an update, bringing it back to life on the latest hardware. The game now supports native resolution on the newer iPhones, has better iCloud support, and has had a number of bugs and glitches fixed. Great!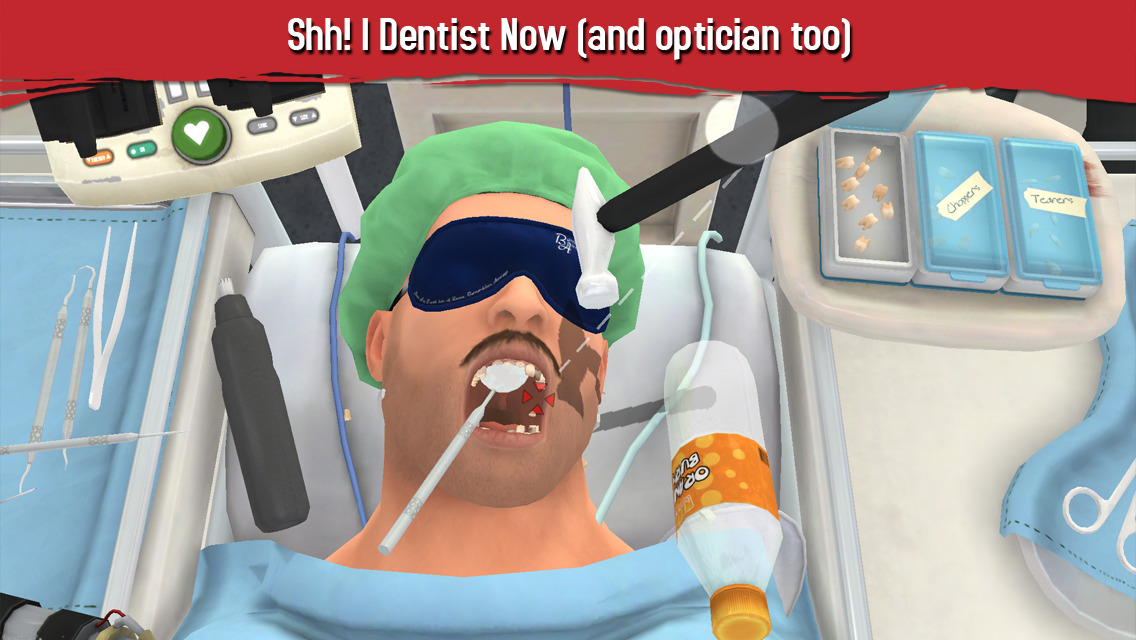 Surgeon Simulator ($4.99) sports a fixed trimmer tool that plays better with eye and teeth transplants. Unfortunately, as of this update the game no longer supports iOS 6, so if you're still using that, you're just going to have to miss out on a finely sculpted 'stache.
Eden – World Builder ($1.99) finally hits its 2.0 update. The game now features a new world with new biomes, two new creatures, a number of new objects, widescreen support, and presentation tweaks. This game used to be the only proper challenger to Minecraft, so I'm sure the increased competition over the last couple of years has hurt it pretty badly. We'll see if it can bounce back.
That about wraps it up for last week's significant updates. I'm sure I've missed some, though, so please feel free to comment below and let everyone know if you think something should be mentioned. As usual, major updates will likely get their own news stories throughout this week, and I'll be back next Monday to summarize and fill in the blanks. Have a great week!