This Thursday marks the start of the Chinese New Year, and in case you weren't aware, it's the year of the Goat. In celebration of this momentous occasion, one of our favorite iOS platformers of 2014 Bean Dreams ($2.99) has received an update with two new sets of levels, one featuring a rideable goat named Goatee and one taking place in the fiery Temple of the Dragon.
Goatee shows up in a new area called the Mystic Gardens, and he changes up the formula quite a bit. Bean rides on Goatee as he auto-runs through each level, but you have the ability to jump and double jump while riding him. You'll have to figure out how to collect all fruit, get the hidden Axolotl, and come in under the jump par all while Goatee continuously runs. The auto-running with Goatee in the 6 new Mystic Gardens levels are a nice change of pace from the typical Bean Dreams formula.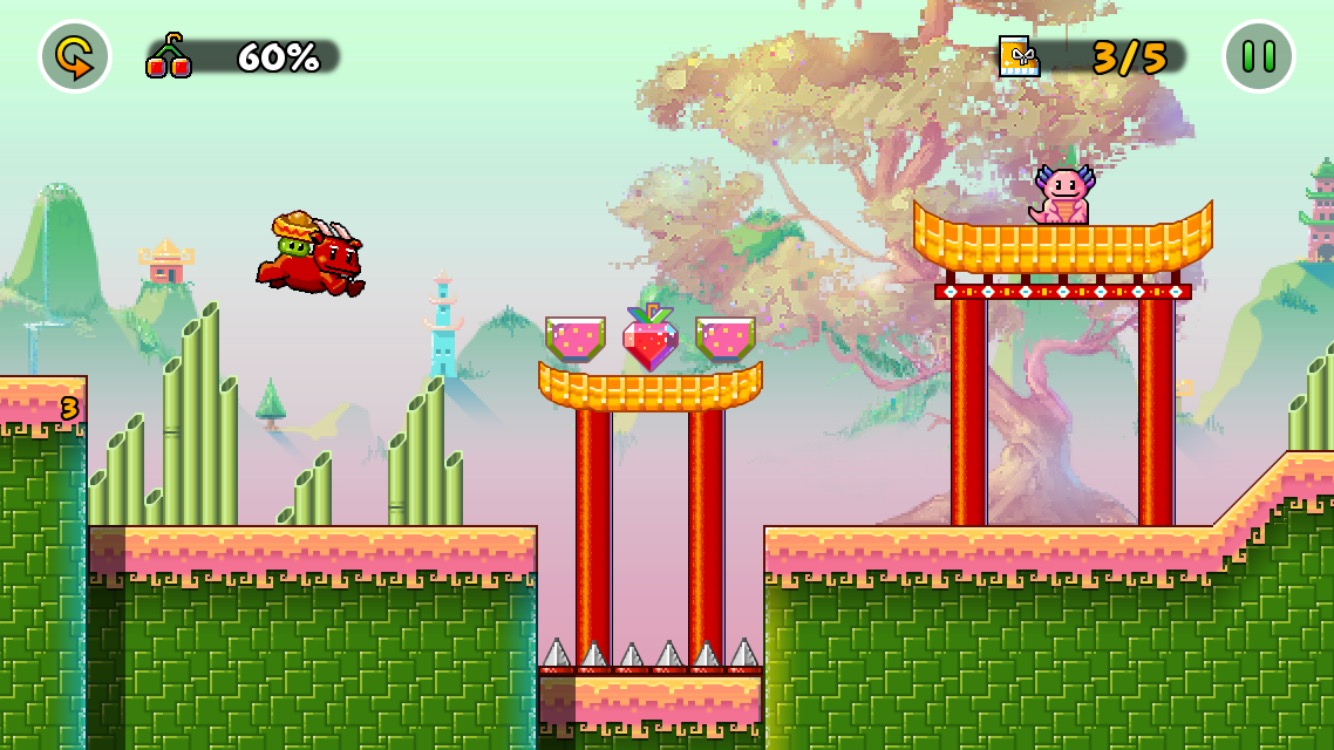 The next set of levels, the Temple of the Dragon, is back to classic Bean auto-jumping. These levels are quite tricky, with lots of hazards that take pinpoint precision and lots of clever ways for making your jump pars. They feel like developer Kumobius's response to those who have said that Bean Dreams was way easier than the original Bean's Quest ($2.99). That said, the Temple of the Dragon still isn't terribly difficult, so hopefully there are more even trickier levels in the works for future updates.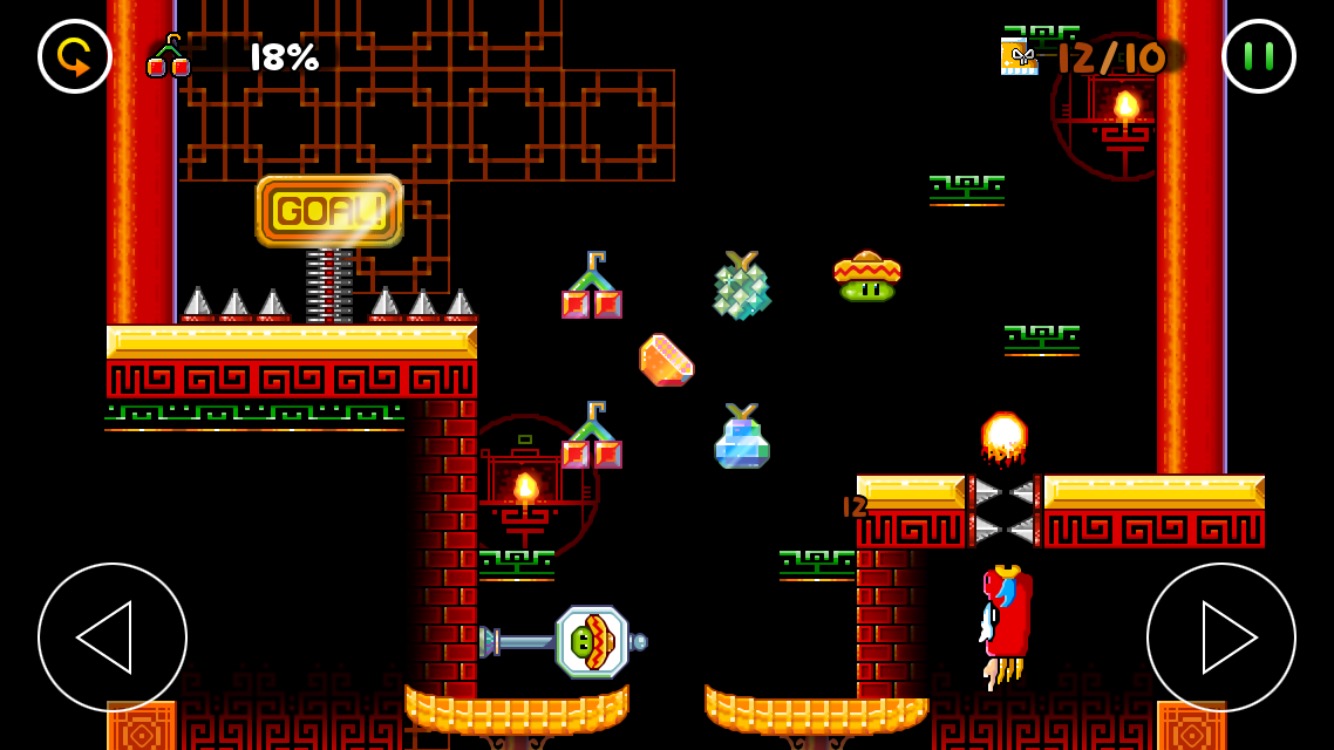 Even though it was a lot easier than Bean's Quest, I enjoyed playing through Bean Dreams immensely when it released back in December, and we loved it in our review and even picked it for Game of the Week honors. This new batch of Chinese New Year-themed levels was fun as well, though the new content can be completed pretty quickly. Hopefully Kumobius has even more new levels planned, as I wouldn't mind if they kept on adding them until the end of time. Bean Dreams for life, yo. If you haven't picked up Bean Dreams yet, the game is currently on sale for just 99¢.