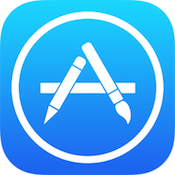 Sometimes it's hard to know which side of the fence Apple falls on in regards to paid games and free to play ones. On one hand, free to play has become the most dominant and successful type of game in the App Store, and a select few of them make an ungodly amount of money every single day, of which Apple takes a 30% cut. On the other hand, free to play games and their in-app purchases have caused Apple a lot of headaches over the years, like kids racking up insane bills buying IAP without their parents' knowing about it. They've even changed the download button for free games in the App Store from saying "Free" to saying "Get" in an effort to not mislead customers.
In addition to all that, free to play games have the stigma of being lower-quality. While there are a lot of great, high-quality free to play games out there, the vast majority of what gets released to the App Store is crap, and it can't make Apple–who prides itself on premium products and experiences–very happy. They've even allegedly told Banner Saga developer Stoic Studios that they were "frustrated" at the race-to-the-bottom mentality of the mobile market and that "people don't want to pay anything" for apps.
So I guess it's not too surprising that Apple has taken it upon themselves to highlight "Pay Once & Play" experiences in one of the top-level banners in the latest App Store feature refresh. The big banner itself advertises "Great Games with No In-App Purchases" and in the US App Store includes the games: 80 Days, Leo's Fortune, Radiation Island, Goat Simulator and Bastion.

Clicking on the banner will take you to the full feature which lists dozens of additional games, broken up into the categories Recent Releases, Blockbuster Games, and App Store Originals. Apple has curated quite an impressive list of fantastic games in the new feature, all of which have no in-app purchases to speak of. Perhaps they are encouraging more developers to release more premium, pay-once games, as we've heard whispers of in the past. Or perhaps they just decided to highlight a bunch of awesome games that can be bought up-front.
If you're one of those gamers who despises the whole free to play movement, then be sure to check out this new "Pay Once & Play" feature and put your money where your mouth is and buy some of these awesome premium games.
[MacStories via MacRumors]