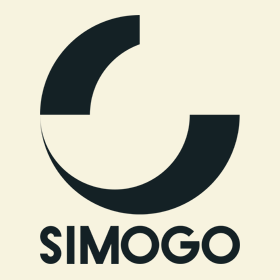 Simogo is hands-down one of my favorite developers. From their heartwarming tale of a traveling couple in Bumpy Road, to the rhythm-inspired play of Beat Sneak Bandit, to the chilling and haunting atmosphere of Year Walk. Simogo puts an emphasis on style and design in their projects, and they're constantly challenging what we've come to expect from interactive experiences. Nothing showcases that more than their most recent title, Device 6, which oozes with style and marries audio, visuals and written text in a way that's unlike anything else on the iOS platform.
So, what better way to kick off the weekend than with a few teases about Simogo's next project? First, allow me to point you to this article on Art of the Title from earlier this month, which highlight's Device 6's awesome introduction sequence. There, Simogo's Simon Flesser gives some insight into how the title sequence was created and the inspirations that went into it. It's really interesting, and it caused me to go back and play through Device 6 again and gave me a whole new appreciation for it. Flesser also ends the interview with a tease on what Simogo's next project is about, saying it's "another iOS title which involves dreams, oceans, and memories." Ohhh, mysterious!
Following that, yesterday Simogo posted a new blog entry showing the latest collage of visual inspirations for this upcoming title. If you've been following along with Simogo over the years, you'll know this is sort of a tradition, as they've posted similar inspirational collages for Bumpy Road, Beat Sneak Bandit, and Device 6. (They also posted a more in-depth look at the inspirations and references in Device 6, so be sure to check that out too.) Here's the latest visual collage for Simogo's next project.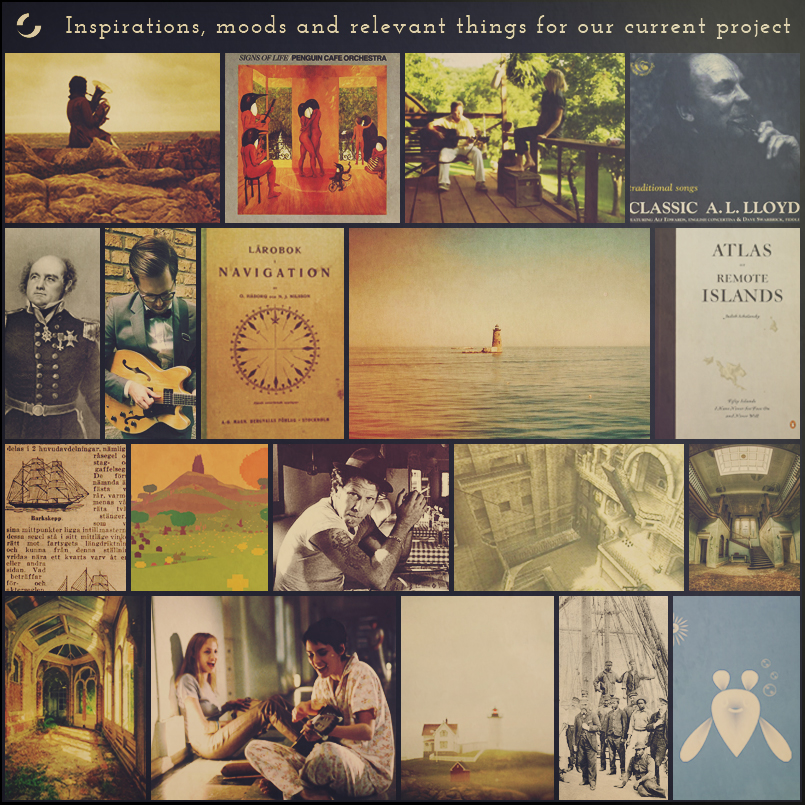 What I love about these inspiration collages is going back to them after the game has released, and seeing just how much sense they make once you actually know what the game is all about. At this point in time, this latest collage is a complete mystery, but you can already see how it's fitting the theme they spoke about in that aforementioned interview. Open water, an atlas of remote islands, a book on navigation, and… a picture of Tom Waits, I think? The collage is also accompanied by the caption "The ocean is filled with tears." I really can't wait to find out what Simogo's sixth game is all about, and then after the fact go back and check out this collage again.
Hopefully with these recent teases it means Simogo will be lifting the curtain on even more details in the not-too-distant future, and once they do, you can bet that we'll be all over it.