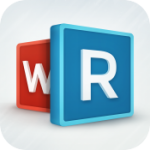 On this XXL episode of The TouchArcade show, we do what we usually do, just for longer. iOS games, make fun of Mike for not paying any attention to how his games are doing on Android, chat about the news, and wrestling. The YES! movement is still alive.
Don't forget to shoot us emails with any questions, feedback, or anything else relevant or irrelevant to [email protected]. We read 'em all, even if they don't make it into the podcast. As always, you can listen to us with the links below… And if you like what you hear, please subscribe and/or drop us a review in iTunes. Much appreciated!
iTunes Link: The TouchArcade Show
Zune Marketplace: TouchArcade.com Podcasts
RSS Feed: The TouchArcade Show
Direct Link: TouchArcadeShow-155.mp3, 98.2MB
Games
News
---
This week's episode of The TouchArcade Show is sponsored by…

WordRoll, Free - WordRoll is a new turn-based multiplayer word game with a fresh spin on the popular formula.
In WordRoll you can steal your opponent's letters, defend your own words, or go for high-scoring bonus moves. This will allow you to apply different tactics and strategies to turn the tide of any match.
At the end of every game you get detailed statistics on your own performance and your opponent's.
WordRoll is now available for free on the App Store for iPhone, iPad, and iPod touch.