If there ever was a new story worthy of a sad trombone, it'd be this one. The absolutely fantastic Game Boy Advance emulator GBA4iOS has been removed from its home on GitHub following a DMCA takedown request by Nintendo. GBA4iOS creator Riley Testut mentions on Twitter that the emulator will still work for anyone who has it installed, and that downloads will be "temporarily suspended."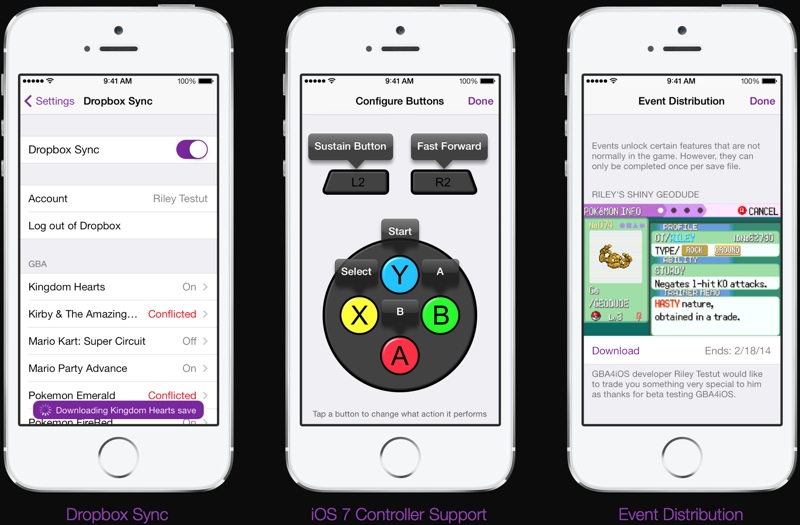 I guess it's not much of a surprise, considering how ridiculously easy it was to load ROMs in to the emulator, but really sucks for the DMCA takedown to hit now. I was talking to Riley not more than a day ago on Skype and he was telling me how he has multiplayer working between two of his devices, and had plans to implement the feature as soon as he could speed it up a bit.
A DMCA takedown now puts the entire project in jeopardy, as Nintendo is a legal beast few people want to tango with. The sad part is, the insane demand for GBA4iOS just goes to show that there's a market for these kind of games on iOS. The only reason I emulated the games I did was because it's impossible for me to buy them and play them on my iPad- And I'm guessing many folks out there feel the same way.
It was good while it lasted! If you've got GBA4iOS on your iOS device, I'd never delete it.