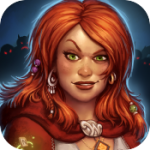 In the days leading up to Wrestlemania this Sunday, we recorded a quick podcast with potentially questionable audio quality due to the universally terrible magic of hotel WiFi. Either way, we chat about the hot games of the week, compared FTL to Hodappy Bird, and of course, gave our predictions for what's going to happen to the Yes Movement.
Don't forget to shoot us emails with any questions, feedback, or anything else relevant or irrelevant to [email protected]. We read 'em all, even if they don't make it into the podcast. As always, you can listen to us with the links below… And if you like what you hear, please subscribe and/or drop us a review in iTunes. Much appreciated!
iTunes Link: The TouchArcade Show
Zune Marketplace: TouchArcade.com Podcasts
RSS Feed: The TouchArcade Show
Direct Link: TouchArcadeShow-149.mp3, 64.2MB
GAMES
NEWS
---
This week's episode of The TouchArcade Show is sponsored by…

SpellBounders, Free - Compete against thousands of players in a battle of wits, words, and magic! SpellBounders is a multiplayer fantasy word game from developer InsaneRoot. Use your words to destroy your enemy, unlock new heroes, cast powerful spells, and bask in the glory of victory!
Winner of Apps World 2014 Big Indie Game Pitch! SpellBounders is available now for free on the App Store. Find out more at SpellBounders.com!