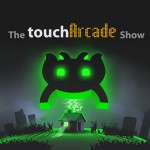 On the eve of the iTunes freeze, Jared, Mike, and I all joined together to listen to Jared attempt to operate his $6 slide whistle, which is a thing that actually exists- Joining the library of dumb crap Jared owns such as eagle talon backscratchers. Oh, and we talk about the latest and greatest iOS games, get into how tired we are of the supermarket impulse buy candy display of power ups in games, and touch on some of the hottest news of the week.
If you've been having trouble with our podcast feed, it seems like the way to fix it is by unsubscribing and resubscribing in your podcast management app of choice.
Don't forget to shoot us emails with any questions, feedback, or anything else relevant or irrelevant to [email protected]. We read 'em all, even if they don't make it into the podcast.
As always, you can listen to us with the links below… And if you like what you hear, please subscribe and/or drop us a review in iTunes. Much appreciated!
iTunes Link: The TouchArcade Show
Zune Marketplace: TouchArcade.com Podcasts
RSS Feed: The TouchArcade Show
Direct Link: TouchArcadeShow-134.mp3, 72.0MB
GAMES
NEWS
---
This week's episode of The TouchArcade Show is sponsored by…

Pizza Vs. Skeletons, $2.99 - Do you love pizza but hate skeletons? Kick some brittle undead ass in the award-winning game Pizza Vs. Skeletons from Riverman Media.
Control a 25-foot pizza as you bash skeletons, learn karate, rescue puppies, demolish skyscrapers, grow a mohawk, raid a meat factory, and much, much more in the most ridiculous pepperoni-based game ever to hit your iPhone or iPad.
Pizza Vs. Skeletons was one of the top 10 reviewed games on MetaCritic in 2012, and it's on sale this week for $2.99 on the App Store.