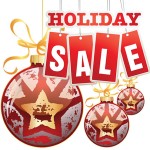 This holiday sale season has been a little weird on the App Store. As we mentioned in our EA sale post, things feel significantly less spectacular than previous years. With so many games just flat out being free now, normally 99¢, or with wild price fluctuations anyway, we've really yet to spot many games that raise the typical "You MUST grab this at this price!" alert that we've seen in previous years.
Regardless, there's some deals to be had out there, even if they're not that significant. Forum member Hoggy110 is doing an amazing job posting all the noteworthy games in the Xmas Holiday Sale 2013 Roundup Thread. Of those, the best values seem to be games like Deus Ex: The Fall ($4.99) slamming down to 99¢ from $6.99, similarly Ghost Trick (Free) has its IAP unlock reduced to 99¢ from $9.99. If you're into fighting games, Capcom has a ton of great ones for a buck. That includes Marvel vs. Capcom 2 ($4.99), Street Fighter II Collection ($3.99), Street Fighter IV Volt ($4.99), and Street Fighter X Tekken ($2.99). That's a whole lot of fighting for $4.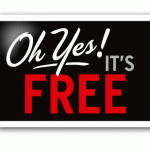 Everyone should pick up the noteworthy freebies, which amounts to Contra Evolution (Free), EPOCH ($0.99), Flick Extreme Golf HD ($0.99), Hatchi (Free), Tower of Fortune 2 ($1.99), Shadow Vamp ($0.99) and Wave Trip ($0.99). Definitely be sure to snag 'em, even if for no reason other than to have them marked as "purchased" in your account if you ever want to play them later.
Also, we've posted about it before, but our sister site AppShopper is a fabulous way to find things on sale. For instance, right now you can page through all the games on sale by clicking here, or just filter out popular games on sale by clicking here. There's loads of stuff out there.
Either way, the place to be is definitely our Price Drops Forum, and specifically, Hoggy110's sale roundup thread inside of it.