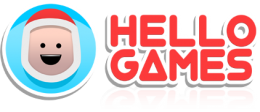 It seems crazy, but it's been almost a whole year since Hello Games released Joe Danger ($1.99) for iOS. And what a release that was. It took the basics of the excellent Joe Danger series from consoles and completely rejiggered it for touchscreen devices, with stunning results. It's easily one of my favorite games of the year. But the folks at Hello aren't done with old Joe just yet, as they've just announced a brand new mobile entry called Joe Danger Infinity.
In Infinity, Joe is just one of many tiny toys from a gum ball machine who've come to life. Yes, the game is set in huge "real world" settings a la the old Micro Machines and similar games. I love that. The idea actually sprung up from their very first inspirations for Joe Danger years ago, which was playing with a tiny Evil Knievel motorcycle toy. Joe won't be alone either, as there will be roughly two dozen different characters to play as, and in a huge change from previous games, there will be around the same amount of different vehicles to drive. In addition to the motorcycle, there will be cars, planes, a tank and even a runaway firework. Check out the first screen from Joe Danger Infinity, showing off a kitchen environment complete with a watermelon ramp which Joe is about to get funky on.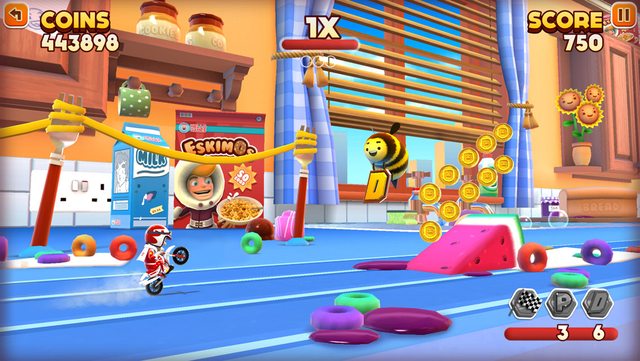 Joe Danger Infinity will be an endless game, and was originally planned as an update to the original Joe Danger on iOS. However, ambitions grew so massive that it turned into its own thing. Hello Games has another ambitious project in the works called No Man's Sky, which was first unveiled at the Spike VGX and you simply must watch the trailer if you haven't already, but that's made progress on Joe Danger Infinity slower than they'd anticipated. However, it sounds like it's very close to being finished, and Hello's Sean Murray has said in our forums that we should be playing Joe Danger Infinity within a month. We'll have more on Joe Danger Infinity in the near future.