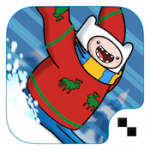 Last month we learned that Ski Safari ($0.99) creators Defiant Development were teaming up with the folks at Cartoon Network to create a Ski Safari spinoff around the popular and awesome animated show Adventure Time. Seeing as Ski Safari is easily one of our all-time favorite iOS games, and that Adventure Time is one of our all-time favorite shows, this seemed like a match made in heaven.
Today, word has come that Ski Safari Adventure Time (apparently we had it backwards calling it Adventure Time Ski Safari) is set to launch this Thursday, and in all likelihood that should mean it will actually be available here in the US Wednesday night at 11pm EST, unless they decide to skirt the typical release schedule and "flip the release switch" themselves at some point. Either way, it'll be Adventure Time and Ski Safari in holy matrimony in the very near future. Here are a few new screens showing off some of the antics you'll experience in Ski Safari Adventure Time.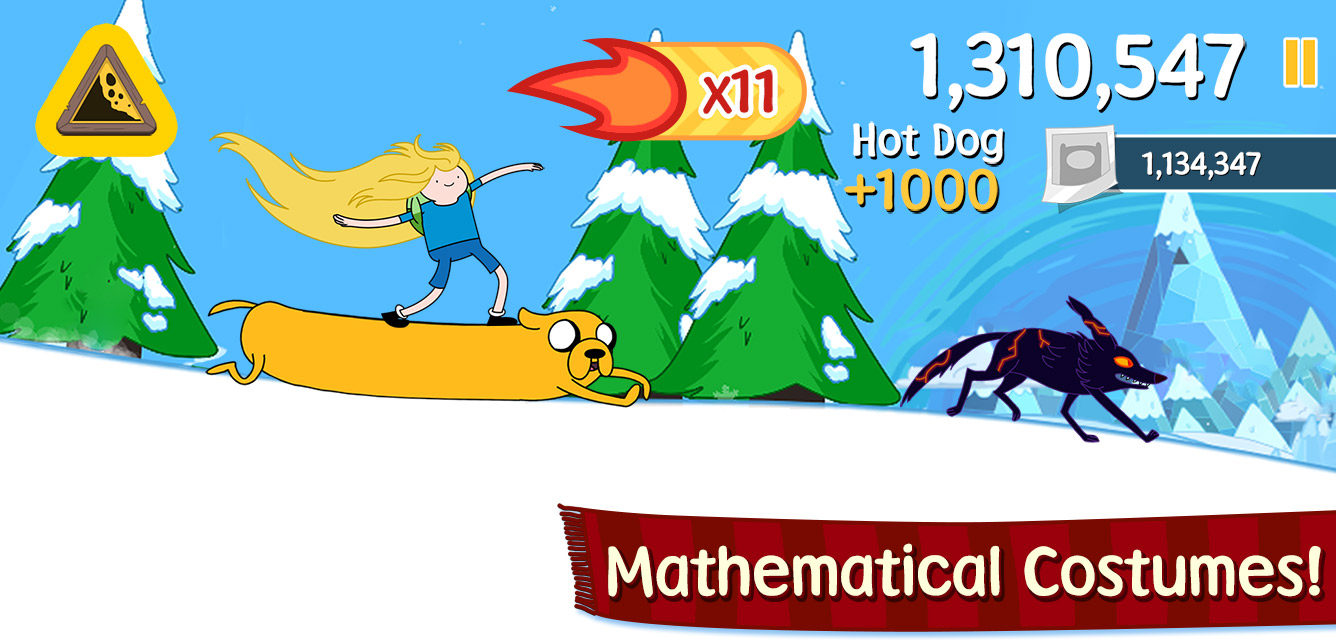 There are a few other details divulged about Ski Safari Adventure Time prior to release, too. There will be three different environments initially, including Ice Kingdom, Candy Kingdom, and Mystery Mountains. There will be costumes to dress Finn up in, like a ninja, pajamas, Prince Hotbod and more. Oh, and seeing as one of the hallmark cool features of Ski Safari is all the crazy characters you can hitch a ride on/with, expect to be hooking up with Jake (of course), LSP, Marceline, Princess Bubblegum, Lady Rainicorn, Ice King, Gunter, and others during your skiing excursions. Also as expected, a shop will offer a variety of power-ups, upgrades, and different vehicles to use.
I'm incredibly excited to get my hands on Ski Safari Adventure Time, and if you are too then keep an eye out for this week's new releases as it gets ready to land in the App Store.