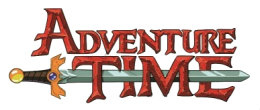 If you've been paying attention you'll know that one of our all-time favorite games around TouchArcade Headquarters is Defiant Development's Ski Safari ($0.99). We throughly enjoyed Ski Safari when it was released in the middle of last year, but that really only tells part of the story. Since it came out, Ski Safari has been updated tons of times adding an absurd amount of new stuff to play through. New levels, new characters, new costumes, new items, new enemies… it almost feels like an entirely different game than it did upon release it's so chock full of cool stuff. Most recently, we took Ski Safari for a spin in a TA Plays Rewind as it felt necessary to really check out how far the game had evolved since initial release.
Anyway, being that Ski Safari is such an awesome game, and seeing as how Adventure Time is one of the greatest television shows ever conceived, it was more than a little exciting when VentureBeat broke the news that a Ski Safari/Adventure Time mashup game was in the works for mobile. Now, if you're familiar with Ski Safari you'll know that it's about a backflipping skier on an endless journey to outrun an encroaching avalanche. Far from being just a typical endless runner though, Ski Safari really stands out for all its little humorous details. You can collect a variety of different critters along your journey to use as makeshift skis, and sometimes they'll even hop on for a ride with you when you come across a snowmobile power-up.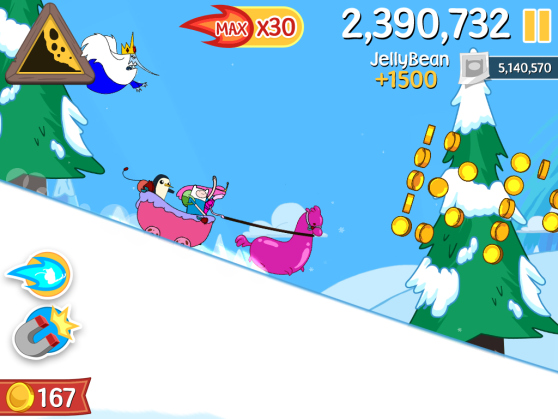 While there aren't many details revealed just yet about the Adventure Time adaptation, one thing Defiant noted in their interview is that Jake's ability to grow and shrink will definitely come into play. Creative director Morgan Jaffit elaborates: "So Jake is like the ultimate Ski Safari character. He can keep stretching and fitting new characters on his back for as long as you can keep picking them up. When you crash though, he loses everything, so it's a really nice risk-reward trade off that matches the gameplay and the Adventure Time feel."
It sounds like Ski Safari and Adventure Time are a match made in heaven, and you should definitely read the full piece over at VentureBeat for even more insight into Defiant's role in making a crossover based off of their beloved game and one of their favorite IPs. Long story short: if something doesn't feel right for either Ski Safari or Adventure Time, they aren't doing it, and with full access to Pendleton Ward's production staff this should be an authentic and thoughtful blending of two popular properties. I'm super excited to learn more, and once more details are unveiled for the Ski Safari/Adventure Time game we'll definitely let you know.