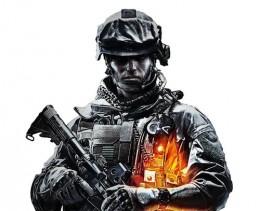 EA's storied Battlefield franchise has graced the mobile platform in the form of 2010's Battlefield: Bad Company 2 ($0.99), an enjoyable enough though heavily stripped-down version of the console game. In late 2011, it looked like EA were aiming to up their Battlefield game with an iOS-exclusive entry subtitled Aftershock which showed significant improvements both in terms of visuals and features.
However, a few months later Battlefield 3: Aftershock finally landed in the App Store and it was a total disaster. To its credit Aftershock did indeed look quite pretty, but with a heavily scaled back arsenal of weaponry, no single-player component to speak of, and an incredibly broken online multiplayer, the entire thing was just a mess. EA recognized this and pulled Aftershock from the App Store just a couple of weeks later, and the following month announced that it wouldn't be returning at all. I guess it was just easier to scrap the whole thing than try to fix the game's many flaws.
So after that whole Aftershock debacle, EA would really have to bring it to restore Battlefield's good name on the mobile platform. According to a recent interview in The New York Times with EA executive Frank Gibeau, a new "high-end and high-performance" Battlefield game is in the works for mobile. This new game is apparently separate from the Commander functionality which will let you interact directly with the upcoming console and PC release of Battlefield 4 via your tablet or smartphone, which was demoed at E3 this year and looks very cool.
Unfortunately, no other details regarding this mysterious new Battlefield mobile game were divulged. I'd guess that this new game will utilize EA's Frostbite engine, which was revealed to work with "all major mobile platforms" back in May of this year. Battlefield 4 on consoles launches later this month, so we'll just have to kick back and wait to see if any further news of this new Battlefield mobile title surfaces.