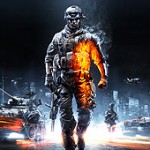 Details are ridiculously vague as of this writing, but the internet is exploding this afternoon with news of a recent update to the Frostbite "History" page which makes mention of something called "Frostbite Go," a mobile version of the Frostbite engine being in the works:
One of our most exciting current projects is called Frostbite Go, a mobile division empowering EA game developers with Frostbite's proven excellent workflows and features to bring true Frostbite experiences to all major mobile platforms.
Frostbite has been through many iterations and has been used in tons of games, most notably the Battlefield series. You can speculate like mad as to what "mobile" means, but it seems crazy to think that wouldn't also include the iPhone on some level. That's really all we know right now, but you better believe we'll be watching this story like a hawk.