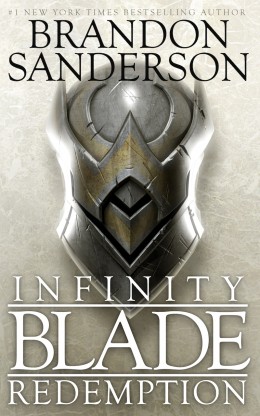 Just a quick heads up that the new Infinity Blade novel, subtitled Redemption, has jumped the gun of its originally planned release date of September 9th and is now available in the iTunes Book Store for $2.99.
As we posted about last month when we learned about the upcoming book, there's plenty of crazy lore surrounding the universe in Infinity Blade, but the games themselves never get too in-depth or provide too many answers about it. Novels like the brand new Redemption and the previously released Infinity Blade Novel Awakening can provide more information for those who crave it and fill in some of the gaps that arise during the storylines provided in the games.
Also, we're pretty sure with a new book coming out and Infinity Blade: Dungeons getting officially canned back in July, as well as several hints from bigwigs at Epic and Chair, that this likely means a new proper Infinity Blade game is on the horizon.
While we wait for more information regarding that, dive into Infinity Blade: Redemption via the iTunes link below. It doesn't appear that the book is on Amazon or any other digital storefronts just yet though, but I'd imagine we'll be seeing it on those in the coming days.
iTunes Book Store Link: Infinity Blade: Redemption, $2.99