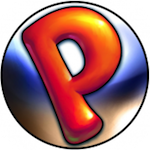 So, an interesting thing about Peggle 2: when it hits later this year, it'll debut "first exclusively" for the Xbox One. That's what EA revealed earlier this morning about the new entry in the awesome puzzle game franchise, which will see the addition of new levels as well as new power-ups, and customizable "Peggle Masters."
While this exclusivity news kinda comes as a bummer, it's not really all that out there to believe that Peggle 2 will eventually find its way onto the App Store. The original Peggle, for what it's worth, performed really well. Also, that "first exclusively" phrasing is a pretty big tip-off.
But, anyway, as of now Peggle 2 and it's new content is an Xbox One exclusive. We're all about this game, so we'll definitely keep our eyes out there for any update about future platforms that game may come to. Stay tuned.