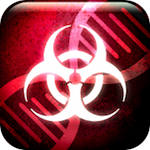 Official speed running, CDC content, and tons of new events have come to Plague Inc. ($0.99) in today's super meaty update to the game. It's a free one, too, so stop reading this and grab it already.
We got wind of this one a couple of weeks ago and broke it down in a prior post. But, as a recap here, Version 1.6 adds a bunch of cool stuff, including an actual speed run mode that pits your best eradication times against your friends' times via Game Center. There is also some CDC content, courtesy the game's developer's visit to the actual CDC. Eagle eyed players will spot new CDC-y headlines, while all of us will get to enjoy an in-game story featuring the institute. Pretty neat stuff.
Also, new events have been added, as well as your typical bug fixes and tweaks. You can catch the full list of changes here.
Plague Inc. is the game that keeps giving, and more updates are planned in the future. If you haven't played this thing yet, by the way, you should grab it. It's amazing in a grim, but fun kind of way.