Well it's Wednesday night again, and that means one thing: new iOS releases. And boy, what a week we have. There are so many games that came out today, and they really run the gamut of experiences. You got a couple of iPad strategy titles, some arcade style games, racing, fighting, first-person shooting, tower defense, word game… it feels like there's bound to be a little something for everyone. All of these should be pretty much out everywhere, so go nuts and have fun!
Anodyne Mobile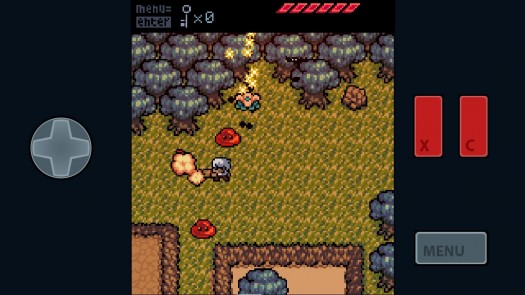 App Store Description:
Anodyne is a full-length adventure created by Sean Hogan (programming, music) and Jonathan Kittaka (artwork, writing), and is now available on your iPhone, iPad, or iPod Touch. Explore The Land on your way to work, on the school bus, at the DMV – anywhere!

* Explore the subconscious of Young , and adventure through over 20 diverse areas.
* Features an original, 60+ minute soundtrack, to accompany the world of Anodyne.
* Featuring 6+ hours of gameplay, and NO IAPs! Buy the game once, play it forever.
* Extensive use of a household item.
Forum Link: Anodyne Mobile – (by Sean Hogan) [Universal]
---
Attack of the Spooklings
App Store Description:
Cut down hordes of Spooklings in a desperate attempt to save your village!
Combining a classic arcade experience with satisfying swiping action, Attack of the Spooklings is the ultimate pocket power fantasy.

Features:
● Unlimited Slashing Action: Fight an endless onslaught of monsters until your inevitable demise.
● Deep Score System: Combos, Multipliers and lots of hidden bonuses.
● No 'Bomb' mechanic: Slash away! Don't worry about hitting something you shouldn't.
● Competitive Drive: Keep tabs of your high scores with Twitter & Game Center.
● Stat-Fest: Plenty of stats to keep track of for the data-obsessed.
● Evergrowing: We plan to make this game as big as our players want it to be. New monster types and game modes? Power-ups? Screen-filling bosses? You name it!
Forum Link: Attack of the Spooklings – (by Carles Salas) [Universal]
---
Assault Wave
App Store Description:
Chess with Machineguns! Drag, Target and Drop Units and Commands to the Battlefield in real time!
Assault Wave is a real time World War II themed tactical action game, with single and multiplayer game modes.

Features
• US and Germany as first playable nations
• Single Player Campaigns and Battles
• Rookie and Veteran difficulty levels
• Multiplayer 1 vs 1: On Same Device & Online
• 16 Unique Battle Maps
• Unlock new Units and Commands
• Online Multiplayer leaderboard
• 46 Achievements
Forum Link: Assault Wave – (by Battlefront.com, Inc.)
---
Block Block Block
App Store Description
Block Block Block is a simple, fun and relaxing puzzle game.
The basics are easy. Solve the puzzles by getting 3 blocks of the same color in a row or column.
Things get challenging however when multiple colors, moving blocks and various puzzle elements are introduced.
If it gets too hard our dynamic hint system will help you by solving only some or all of the puzzle for you.
Forum Link: Block Block Block – (by Noodlecake Studios Inc) [Universal]
---
Bounty Hunter: Black Dawn
App Store Description:
A FPS (First Person Shooting) game with RPG element exclusive to iOS.
A total of 4 classes with more than 100 skills and numerous random attribute equipment drops are at your disposal.
Fight through large maps, challenging quests, and online multiplayer system.
Come and join the adventure team on the Muspel Planet!
Forum Link: Bounty Hunter: Black Dawn – (by Freyr Games) [Universal]
---
Colin McRae Rally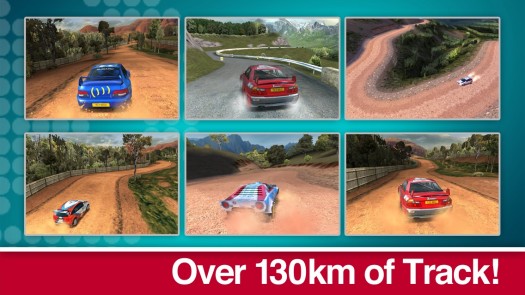 First Impressions: 'Colin McRae Rally' Breathes New Life Into a PlayStation Racing Classic
…after spending just a little while with Colin McRae Rally this game is heaps of fun. Rally racing by default features lots of drifting, jumps, and hairpin turns, and that's all intact here.

But man, is it ever hard. One minor slip up can cost you dearly, and all the vehicles feature real-time damage that will affect your performance as you play. Really learning the tracks and how to control your car is paramount to being successful. This is one of those racing games where you have to, like, brake and stuff. Just be prepared to have your skills really tested.
Forum Link: Colin McRae Rally – (by The Codemasters Software Company Limited) [Universal]
---
Great Battles Medieval
App Store Description:
In this epic strategy RPG you will lead your army through the greatest of medieval wars and history will live again.

Features:
* Free form quest map that allows players to decide when and where to fight within a historical framework.
* More than 20 different units all accurately researched and carefully modeled in amazing detail.
* Almost infinite number of equipment combinations.
* Specialise your squads with over 100 unique skills.
* Play as the English under the Black Prince.
* Innovative Battle Card system that gives bonuses and penalties in battle.
* The most detailed and realistic medieval combat model ever created.
Forum Link: Great Battles Medieval – (by Slitherine)
---
Layton Brothers Mystery Room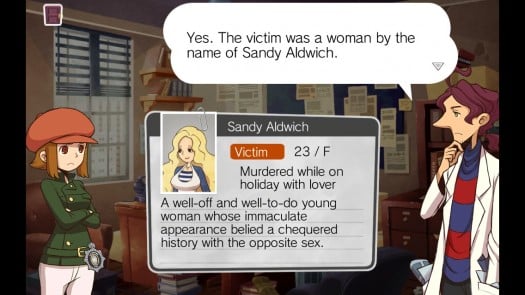 First Impressions: Hands-On With 'Layton Brothers: Mystery Room,' A Crime Mystery Game
In brief, Mystery Room is a whodunnit game that tasks you with investigating crime scenes and figuring out what went down. The first case, for example, has you investigating why a strangled woman put her hand in a sandwich before she died. Weird.

For the most part, puzzling out the mystery is highly mechanical: you'll be given files on the folks involved in a case and get to fiddle around with the crime scenes, slowly zooming in and out of highlighted areas and tapping on other highlighted areas to pick up more "clues." As a case plods along, more information is dished out via cut-scenes and interviews with the culprits. Eventually, you'll be given the opportunity to pick who you think did the bad deed.
Forum Link: LAYTON BROTHERS MYSTERY ROOM – (by Level-5 Inc.) [Universal]
---
League of Evil 3
First Impressions: Upcoming 'League of Evil 3' Offers More, Also Replays
It doesn't actively try to freshen the formula up with original mechanics or whatever. Instead, it does the usual sequel thing and offers more: more levels, more obstacles, more punching, and more sick double jumps and wall jumps.

The tried-and-true mechanics are still good, by the way. The jumping, running, sliding, and general hazard avoidance work well and, maybe more importantly, feel responsive. The game's overall pacing is still ridiculously snappy, while the level design continues to be demonic. If you want challenge, this is your game.
Forum Link: League of Evil 3 – (by Ravenous Games Inc.) [Universal]
---
Motion Tennis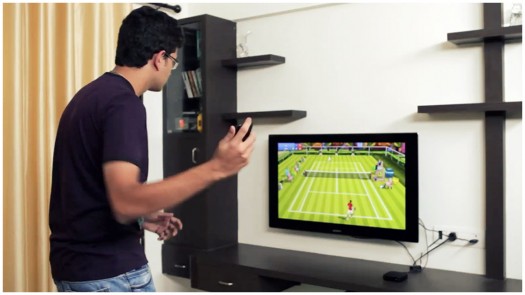 App Store Description:
Get ready for the most immersive tennis experience ever on iOS!
Motion Tennis truly puts the racquet in the palm of your hand and brings Motion Gaming to your iPhone using Apple TV.
Motion Tennis delivers the deepest and richest tennis experience ever developed for this platform with real life tennis shots and multiple game modes.
Swing like a Champion: Get the real feel of tennis as you swing real forehands and backhands by swinging your iPhone/iPod Touch and taking control of your player on TV.
Forum Link: Motion Tennis – (by ROLOCULE GAMES) [Universal]
---
Samurai Shodown II
First Impressions: 'Samurai Shodown II' is Masterfully Ported to iOS, but Still Suffers from Virtual Control Issues
DotEmu has thrown in a bunch of cool features that you've likely seen in their previous SNK ports, like the ability to toggle graphic filters and scanlines, play in original, windowed, or widescreen aspect ratios, and completely customize the virtual button size and placement. The game looks and plays just as smoothly as it did in the arcades, and I'd argue looks even crisper and cleaner than the original due to iOS's superior screen.
…
Samurai Shodown II is pretty much what I expected it would be – a great port of the original that is difficult to play with virtual buttons. Still, I look at most of these fighting games as more of a novelty than anything, and have generally enjoyed them for what they are. If you share a similar line of thinking I think you'll enjoy Samurai Shodown II and will appreciate having it in your pocket at all times.
Forum Link: SAMURAI SHODOWN II – (by SNK PLAYMORE) [Universal]
---
Siegecraft TD
App Store Description:
+ Classic TD game play set in the beautiful world of Siegecraft.
+ Over 1 Million people have enjoyed the world of Siegecraft to date!
+ Dozens of enemies on screen at once, all rendered in amazing 3D!
+ Real-time shadows and pixel shaders for your visual pleasure!
+ 15 unique towers
+ 18 unique units
+ Over 30 levels
+ Over 10 hours of campaign mode
+ Endless single player maps for infinite game play
+ Multiplayer for fun combat against your friends
+ Globally ranked multiplayer matches to prove you are the strategy Master!
Forum Link: Siegecraft TD – (by Crescent Moon Games) [Universal]
---
Sqwords
App Store Description:
Experience Sqwords, a refreshing blend of sudoku & crossword infused game play! Tap and move lettered tiles into place so that every row and column is a word as quickly as possible. With over 240 different puzzles across 5 unique boards (all with varying levels of difficulty, achievements, and more!) there is a challenge for you, your friends, and family!
Forum Link: Sqwords – (by Toy Studio LLC) [Universal]
---
War of the Zombie
App Store Description:
War of the Zombie is a zombie outbreak strategy simulation combining turn-based and real-time gameplay across the entire world.

– Choose, equip and drop a team of 4 marines into real-time combat
– Survive, die or turn undead in zombie-infested, fully destructible mission zones
– Decide how your marines develop as they increase rank & experience
– Recruit marines, advisors, researchers, diplomats and doctors to aid in your quest
– Bribe, infect, scavenge, nuke and fend off 200 countries around the globe
– Build up arsenals of real military weapons on your double-hulled command carrier
– Compete with other global players' stats through Game Center
Forum Link: War of the Zombie – (by Jacques Deul) [Universal]